Vystrel 2018. Pictures from the exhibition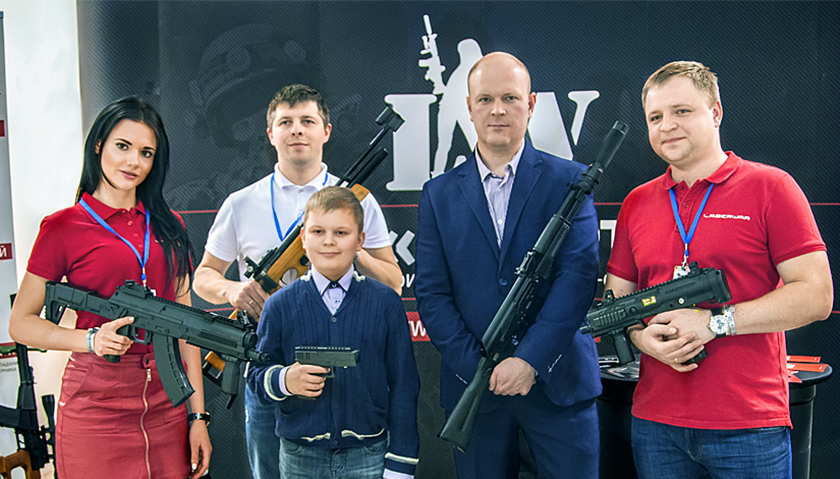 Two exhibition days at the Moscow based Sokolniki Exhibition and Convention Centre ran by really fast. For those who didn't have a chance to visit the Vystrel 2018, we have prepared a photo report of the exhibition and the LASERWAR stand.
The name speaks for itself: the exhibition was devoted to everything that shoots. There was an extensive exposition on two floors of pavilion 7a of the exhibition. Everything capable of shooting was presented to the attention of those visitors who cannot remain indifferent to weapons: starting with a PM M1910 placed inside the body of the famous GAZ-AA to the very first models of small arms.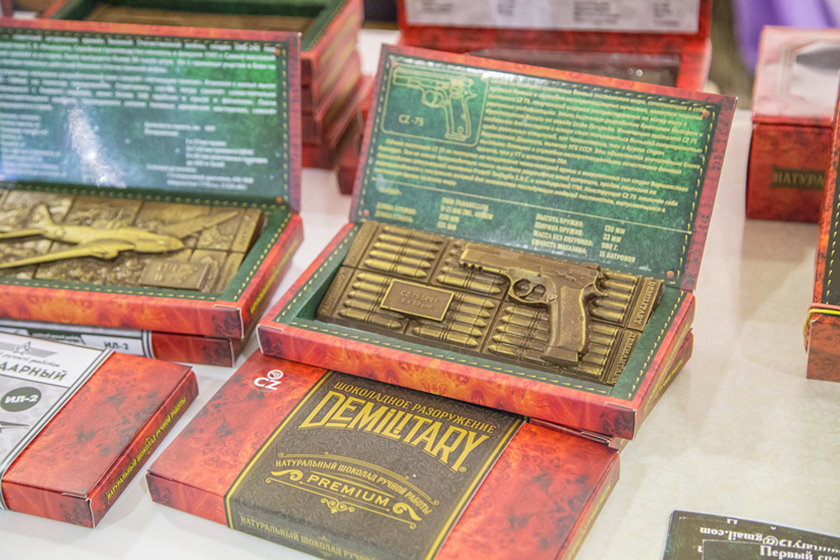 There were profoundly pacifist stands, too, though. Disarmament, demilitarization)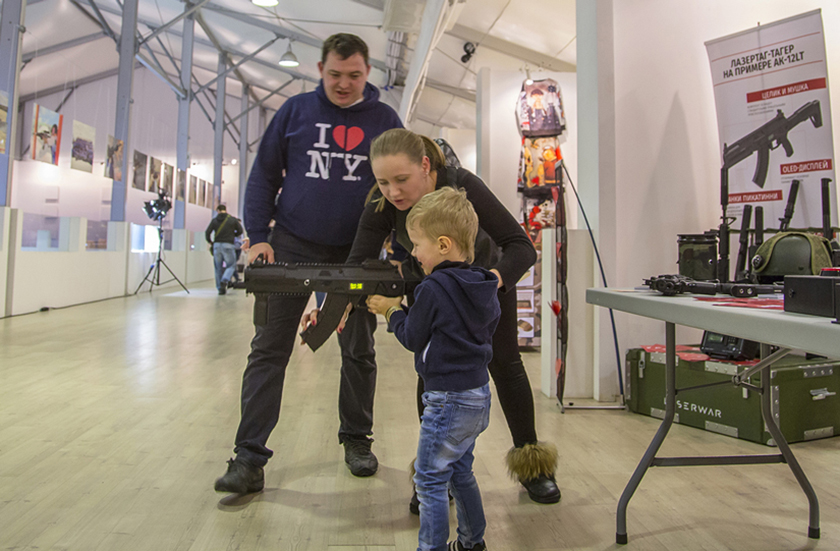 Yet boys are genetically predisposed to be passionate about weapons, which means that when there is a choice between a chocolate and a gun, a real man will go for… Well, you understand)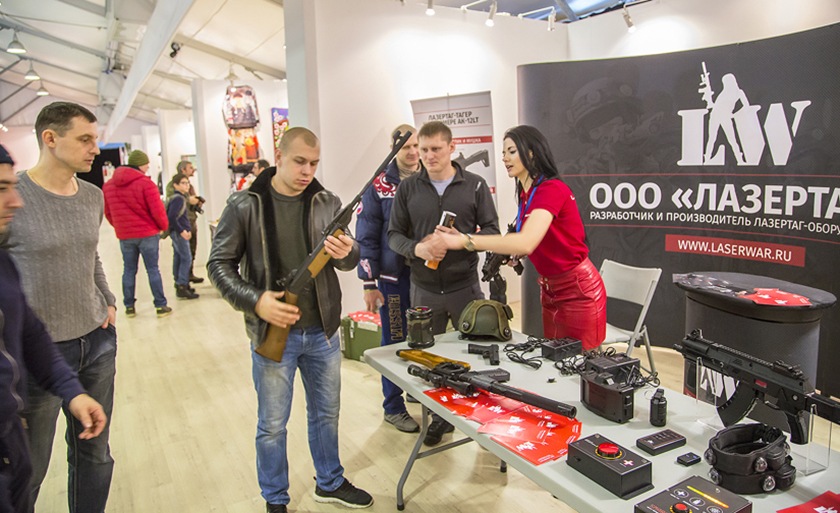 Our stand, fully prepared, received guests and enjoyed much popularity among them. To the attention of our visitors, we offered sample models of laser tag weapons and additional equipment for tactical games, as well as a training set for biathletes Laser biathlon.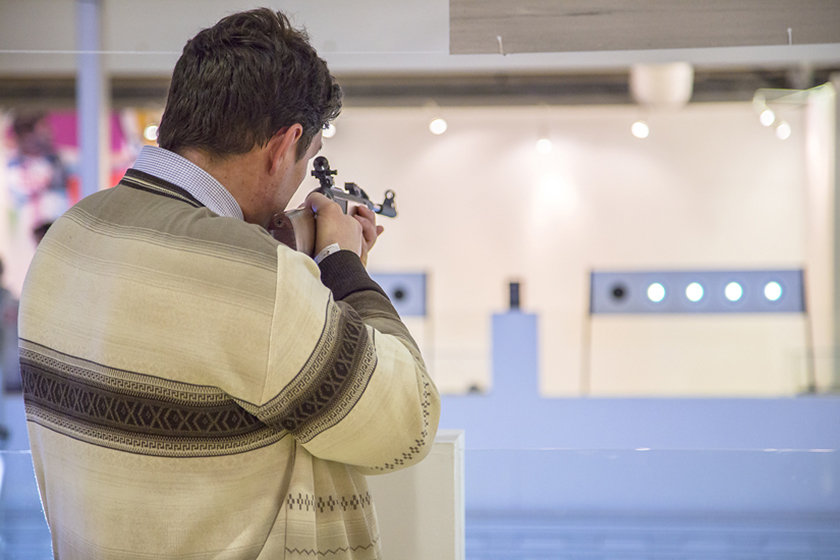 Opposite our stand, we had set a shooting range with electronic biathlon targets. There, anyone could practice shooting a biathlon rifle and other laser tag weapon models. There were quite a few of those wishing to shoot.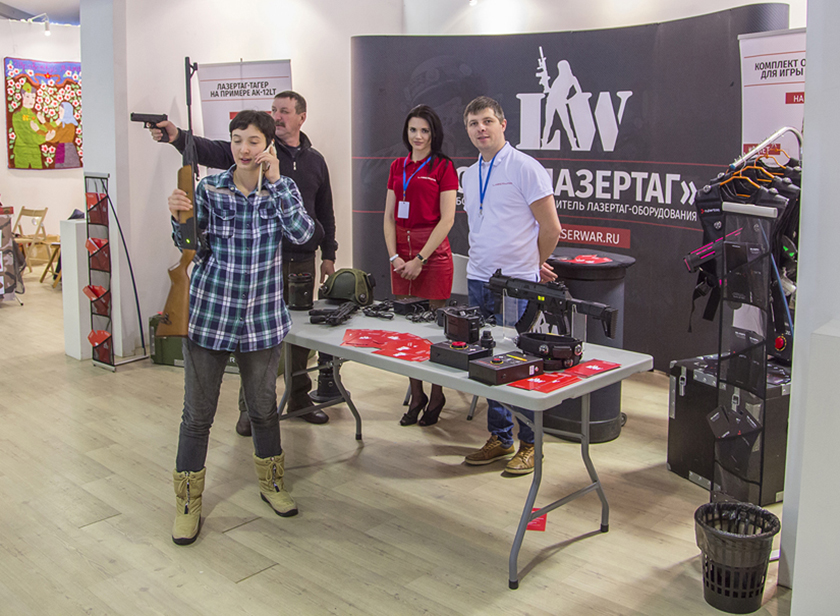 Mobile phones are a real scourge of our age. You can neither hide from them nor avoid using them. Wait a minute, I will call you back later…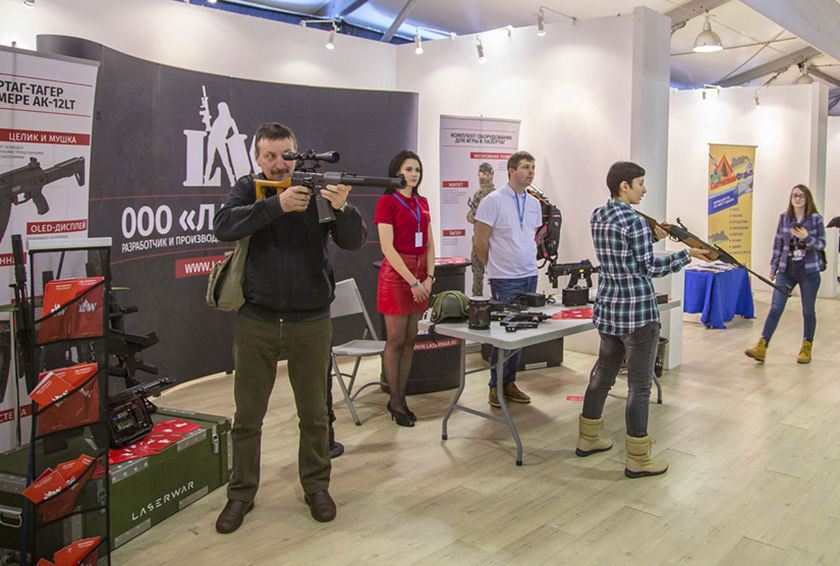 Now, how about this…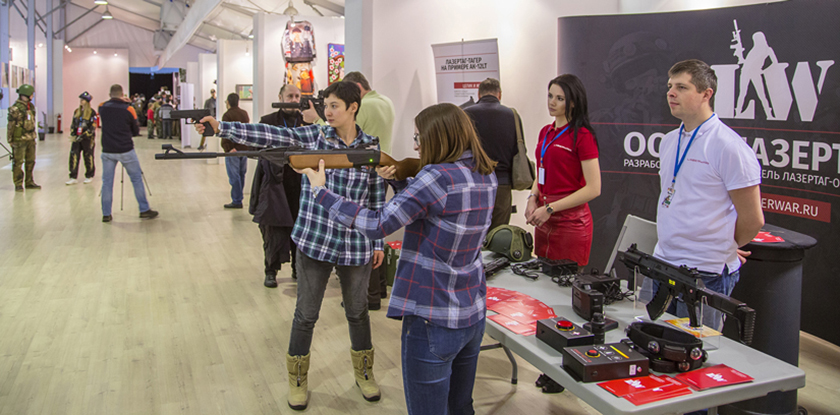 Fire a pistol one more time.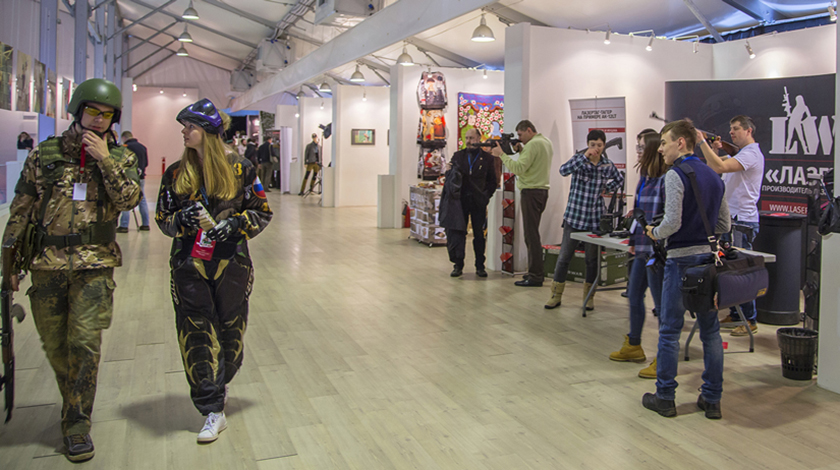 People wearing camouflage clothes walk up and down the room, assault rifles in their hands. That's quite normal, considering the subject of the exhibition.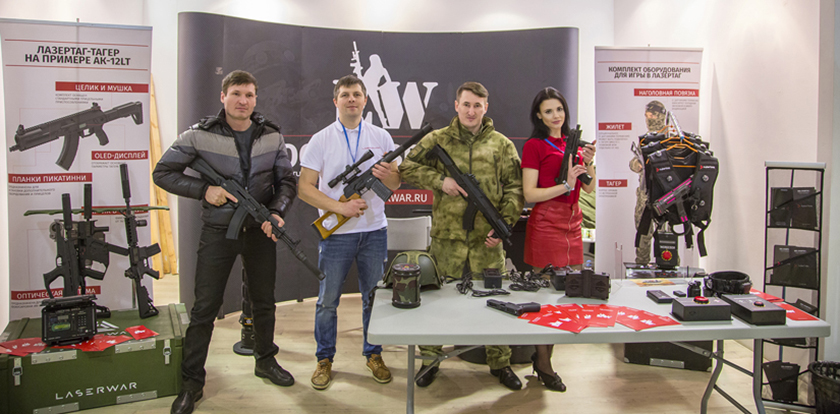 Among other reasons, visitors find our stand attractive for its interesting exposition as well as for the fact that they can take any of the models into their hands. Commemorative photos from the stand are just as popular as is shooting.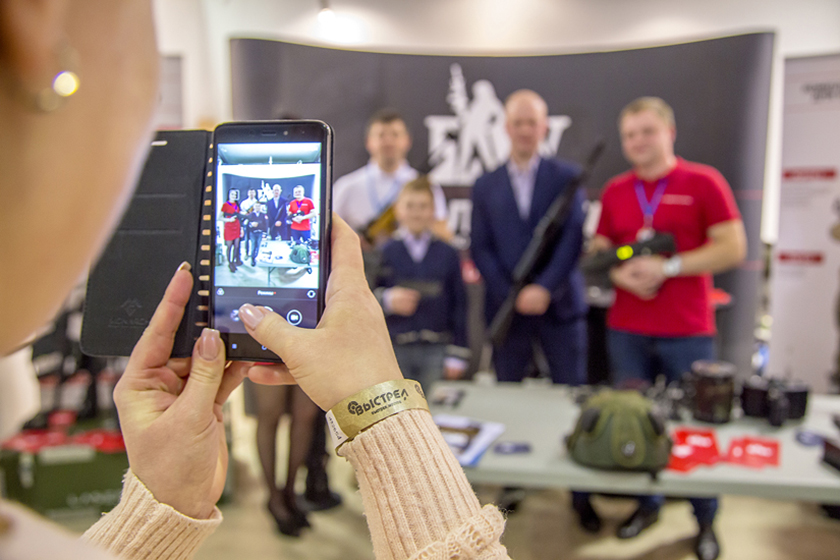 Say cheese!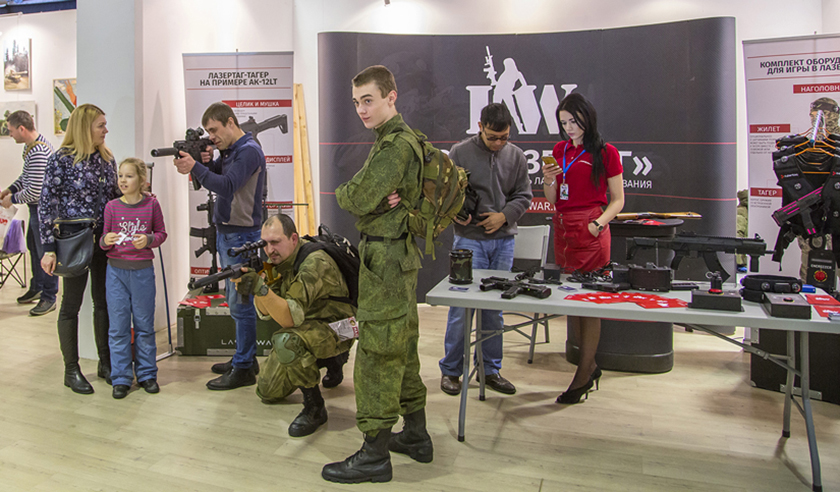 Among the visitors, there are a lot of families. The subject of the exhibition, though being specific, is fascinating to everyone.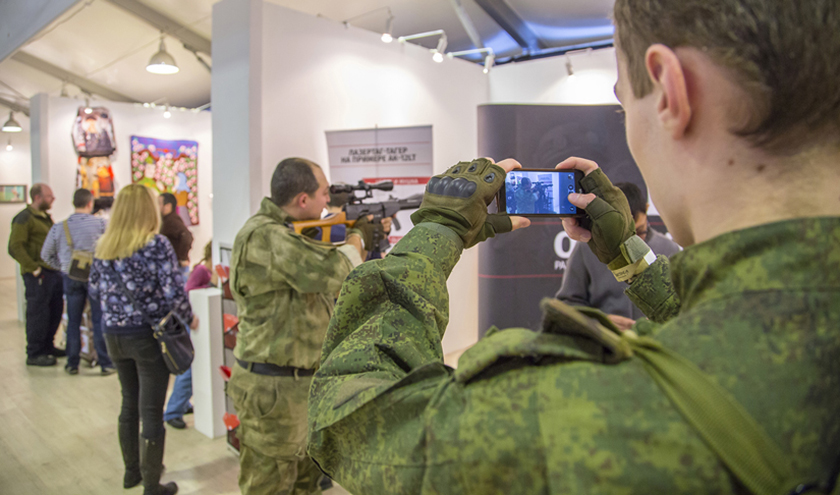 For the history!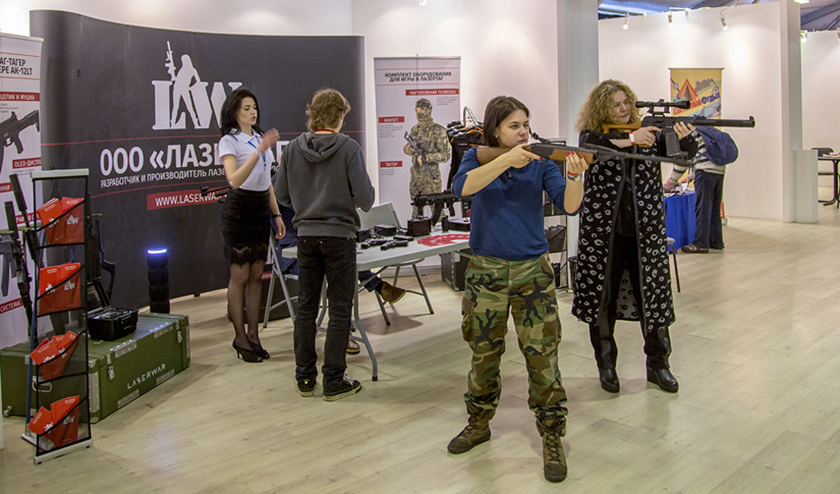 Who said that women are not into shooting?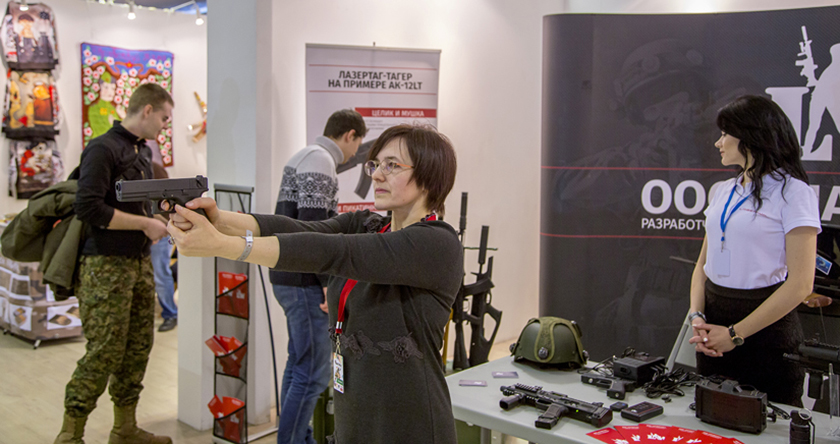 Wow! She is the right candidate for the role of James Bond's companion!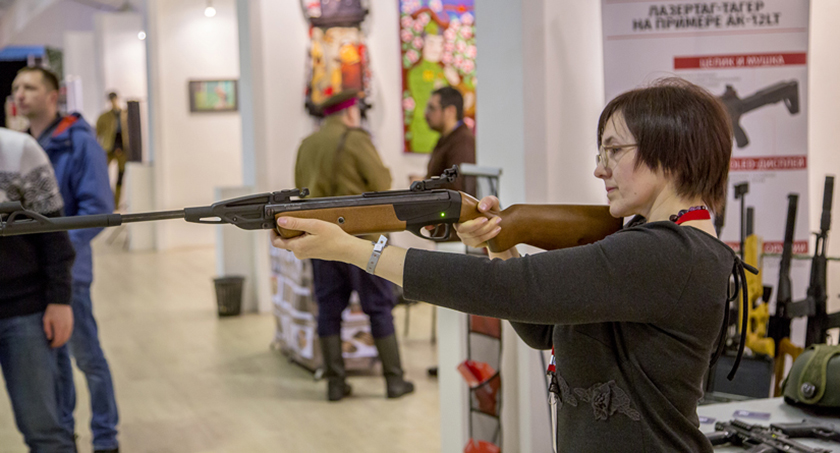 The target has been hit!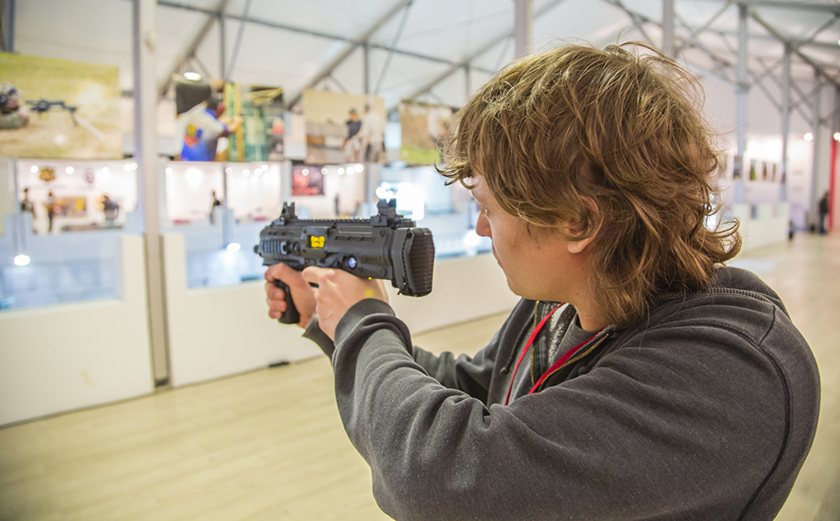 The Phoenix submachine gun is a reliable model for rental clubs and is comfortable during a game.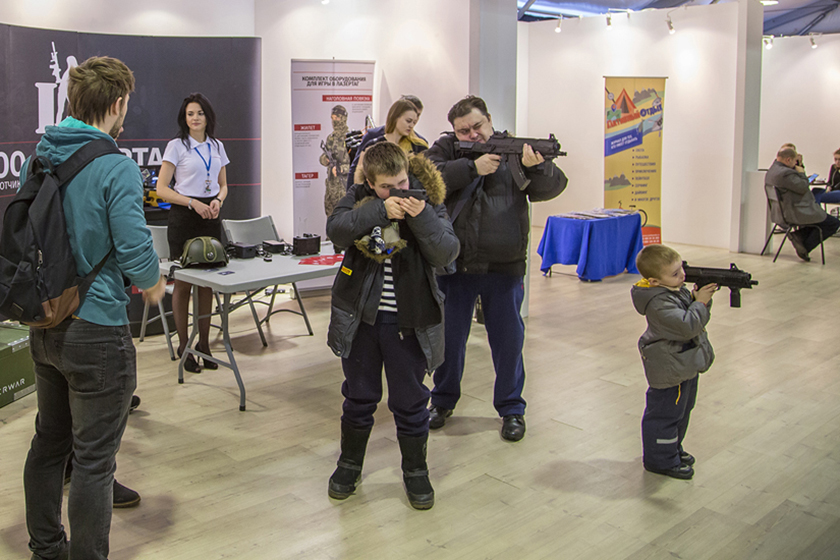 Directly at the targets, salvo fire!
That's how these two days of the exhibition flew by. With lots of positive emotions, meeting new people and making acquaintances. We are not saying goodbye, for there are going to be more exhibitions and new connections. Look forward to seeing you at our stands!
Related news