new generation device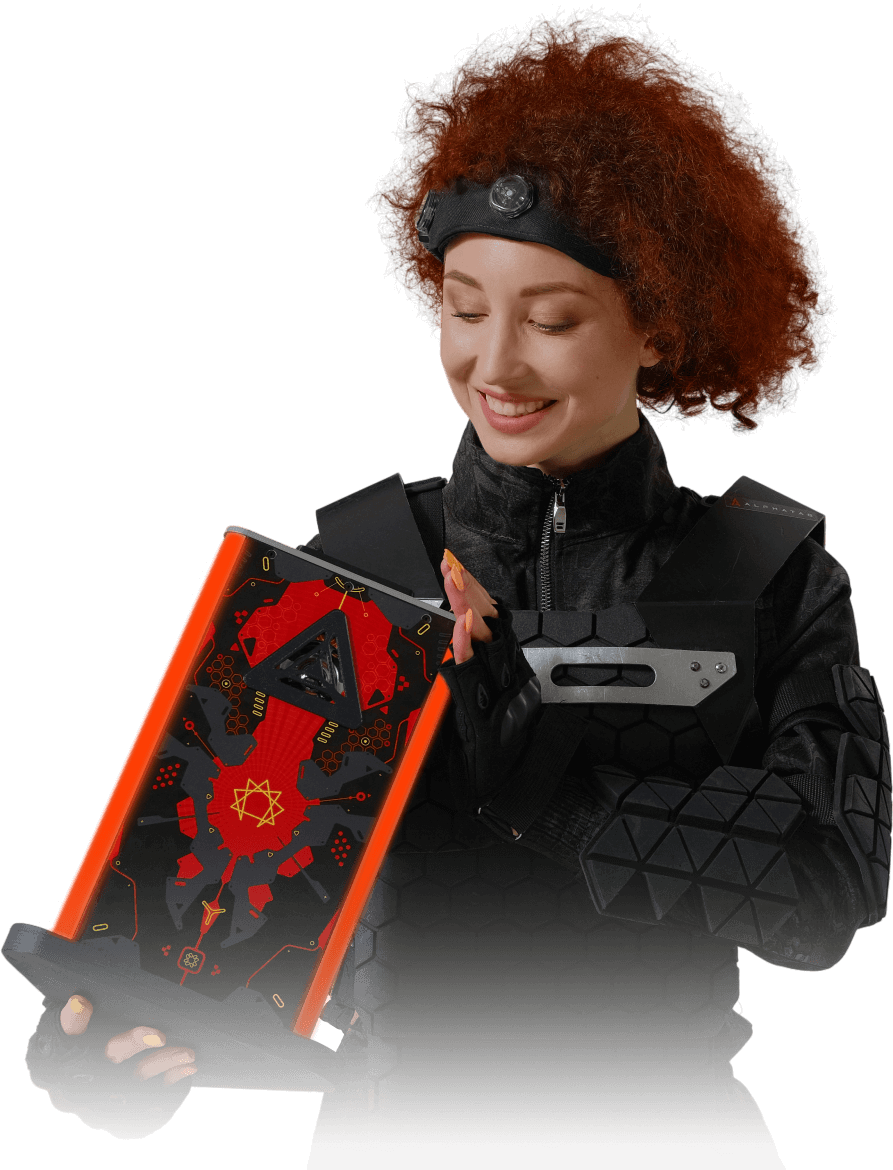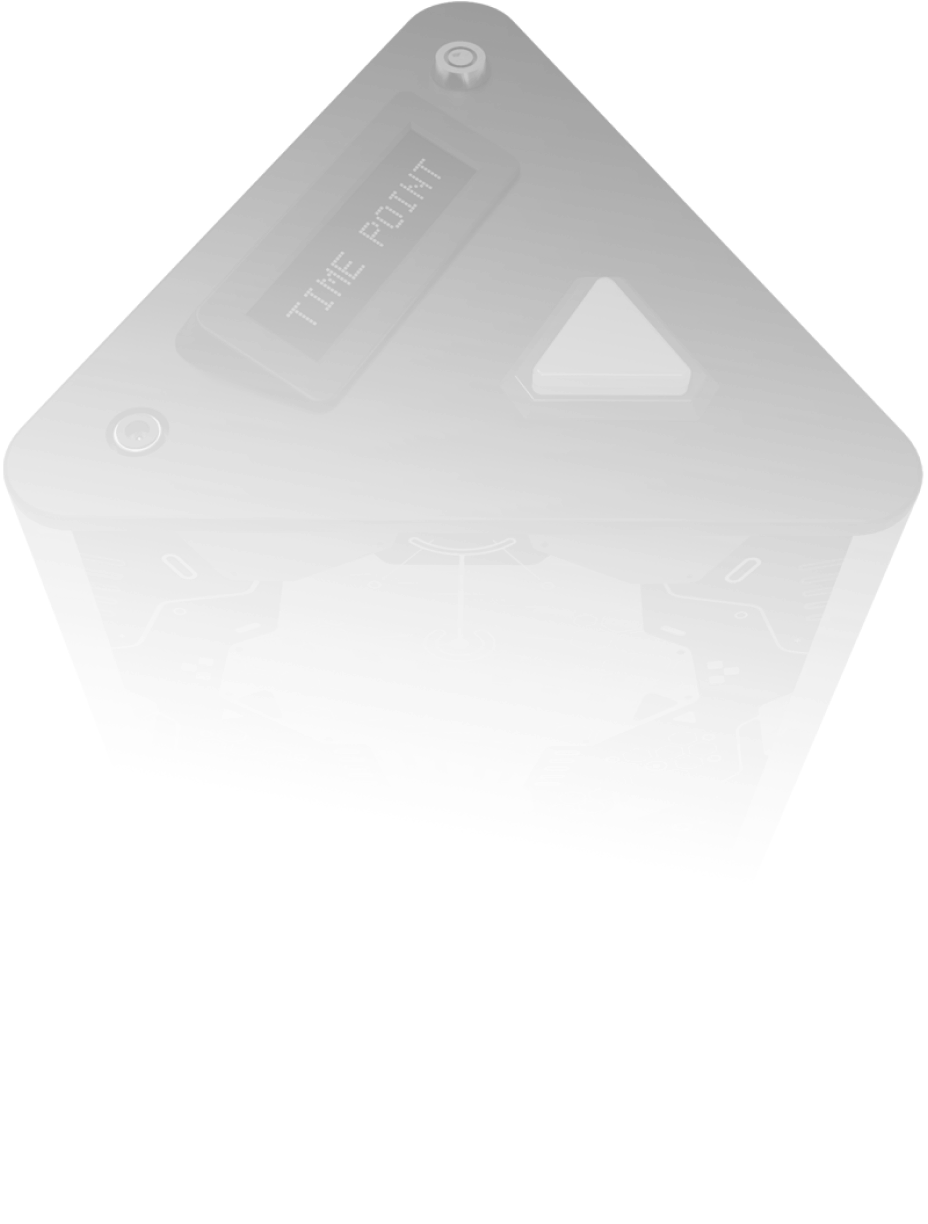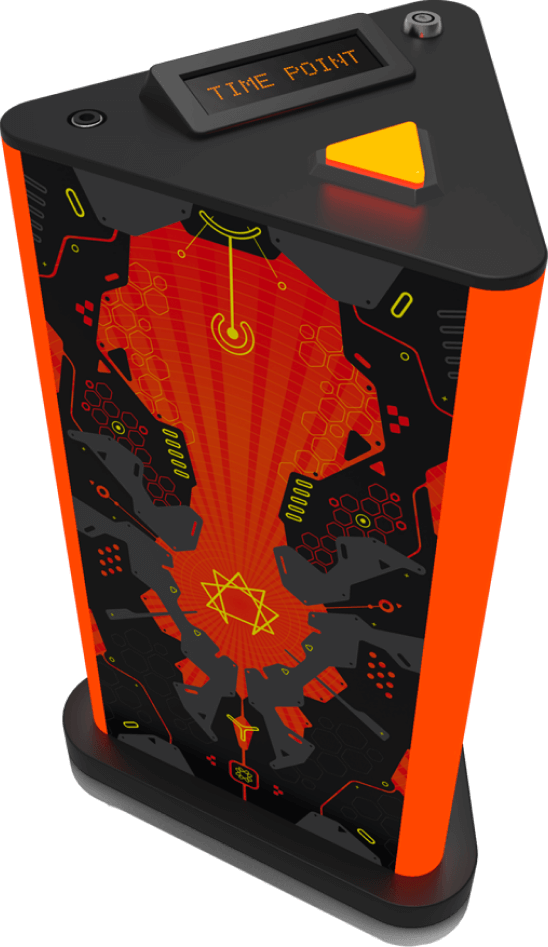 Time Point
While working on the digital flag, LASERWAR designers did not forget about small clubs that use budget solutions.
The digital flag development was incorporated
into the mini-model called Time Point.
This small game device has absorbed the main technological innovations of the latest developments, remaining one of the most budget in the line of LASERWAR game devices.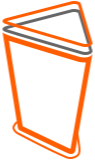 Original body
Choosing the form for the new device, we selected a triangular prism, in the side edges of which there are color scales of indication elements.
Simple to manufacture and laconic, this body is very durable, due to the natural stiffening ribs inherent to this form and the high viscosity of the impact resistant polymer from which it is made.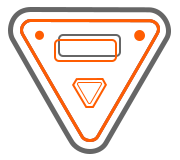 Ergonomics
The Time Point design and construction are thought out to the last detail to provide a simple and user-friendly interface for interaction with the user and effective game modes indication.
Linear LED scales clearly show the course of the game play, and a bright OLED-display will show the winning team and help in choosing the scenario settings. Colored line indicators show the game as in the digital flag.
The settings are chosen with a single button on the top panel, and all actions have audible prompts. The smart device will tell you what you need to do.
Fout scenarios to choose from
Time Point is a universal device that can perform several game functions, depending on the selected game plan.
The players have four main scenarios - Time gates, Time stealers, War of the worlds and Evacuation point. Four dynamic scenarios for two or more teams will make the players feel the thrill of the race and a lot of positive emotions.
We listen to the wishes of our customers and work on new scenarios for future games. The best scenarios offered by clients can be included in an updated version of the device.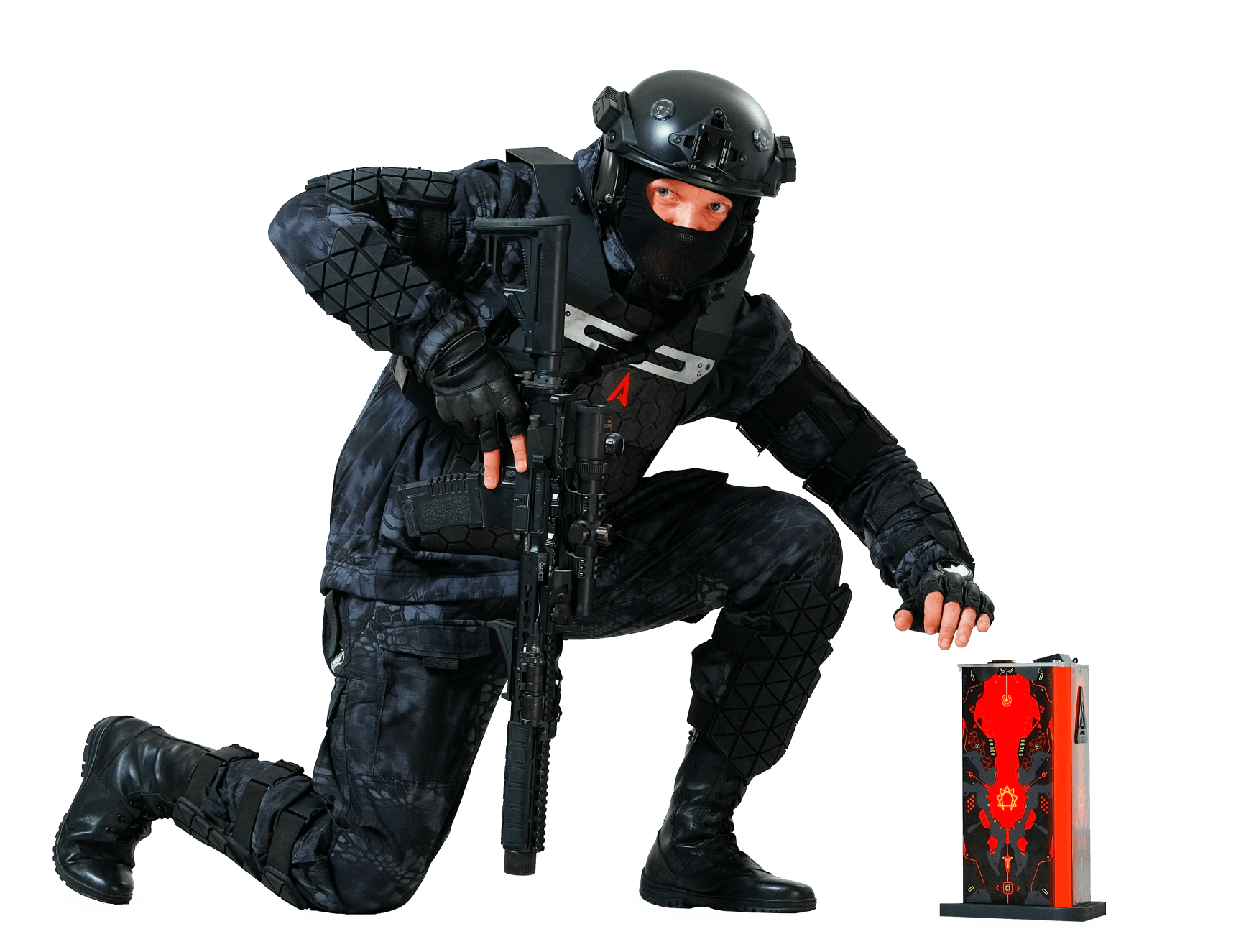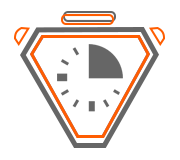 Fair play
Laser tag is a special game in which all controversial moments are solved by impartial electronics. No judge with a stopwatch can measure the capture time more accurately than the electronic brain of our device. Players won't have to argue who won. Play and have fun, smart electronics will take care of the rest.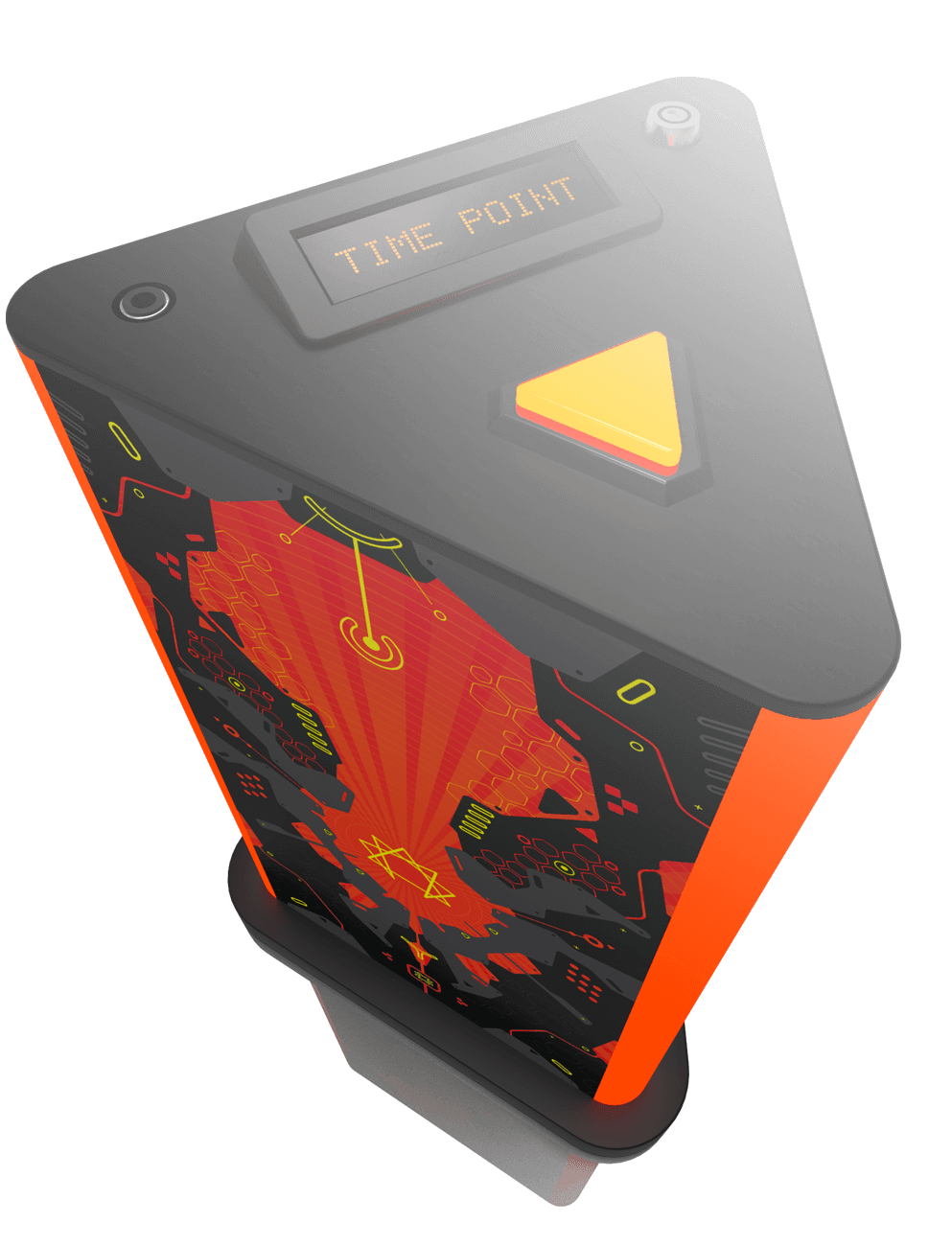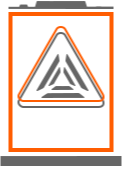 Powerful digital sound
Powerful 3D sound will add emotions and realism to the game. The branded loudspeaker from VECO is installed inside Time Point: the acoustic generator is not afraid of bad weather and moisture. Uninterrupted operation in all conditions is guaranteed.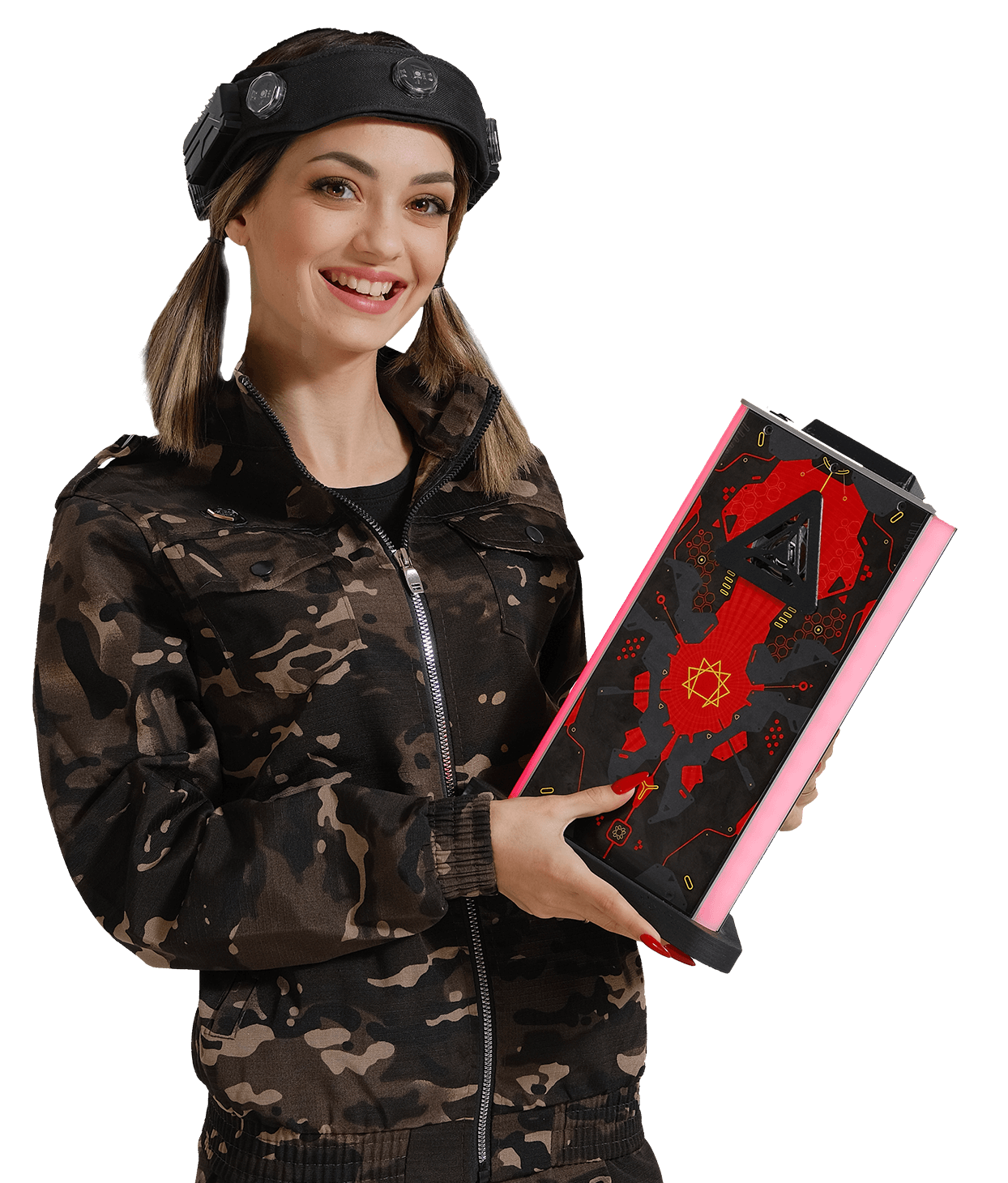 Technical specifications
4 unique scenarios with the ability to add new ones
3 LED scales with segmented LEDs as in the digital flag
OLED display. You can see the game process and stats right on the screen
A great digital sound that you will hear at a large distance
Audio prompts in all the key moments of the device operation
3000mAh battery provides up to 8 hours of continuous operation
Compatibility with all laser tag generations from LASERWAR
8
hours of continuous operation