Alexander Utkin: «I dream of uniting players from all over Germany»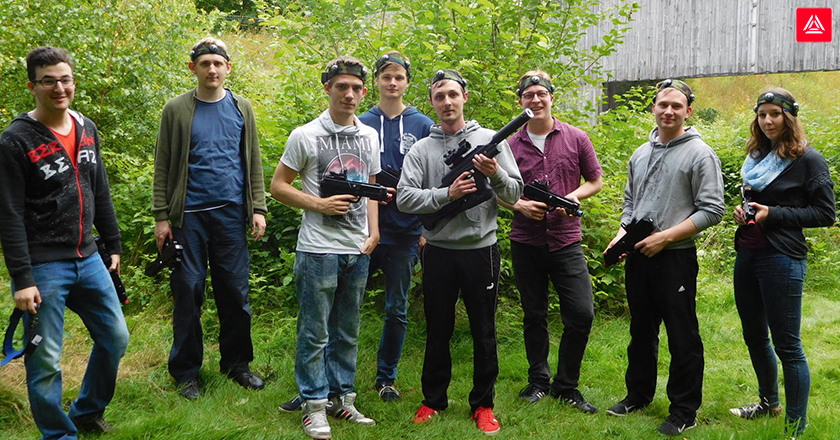 LASERWAR equipment is now used in 86 countries around the world, including Germany. Our old friend and partner Alexander Utkin is one of the representatives of the brand in this country. Alexander is a retired Soviet army officer, who has been living in Germany for many years. He has been working with LASERWAR since 2012. He not only owns laser tag playgrounds and an indoor game arena, but also acts as the company's official dealer.
Alexander Gennadyevich regularly visits Smolensk to have a look at the new ideas of our developers and to communicate personally with LASERWAR managers. During his next visit, we asked Alexander Utkin for an interview. And now, we are sharing it with you!
Making a choice
LASERWAR: Alexander Gennadyevich, how did you get into the rental business?
Alexander Utkin: It all started in the '90s when I lived in Berlin. I had my own bar back then. One day a good acquaintance, who served in the GDR border troops, stopped by for a glass of tea. He suggested the idea of organizing an entertainment activity of military kind. Soon I opened a paintball club. The business was growing, but the problem was that in Germany you could play paintball only from the age of 18. We had nothing to offer to the younger audience.
We wanted to give children and teenagers the opportunity to play a military game safely, actively and cheerfully. I studied the market and found out about laser tag. I learnt information about American and Australian products. It turned out that there were producers in Russia as good as Western ones. In the end, I made my choice on LASERWAR. We began with the 4th generation, then switched to the 7th, now bought the 10th X-GEN generation.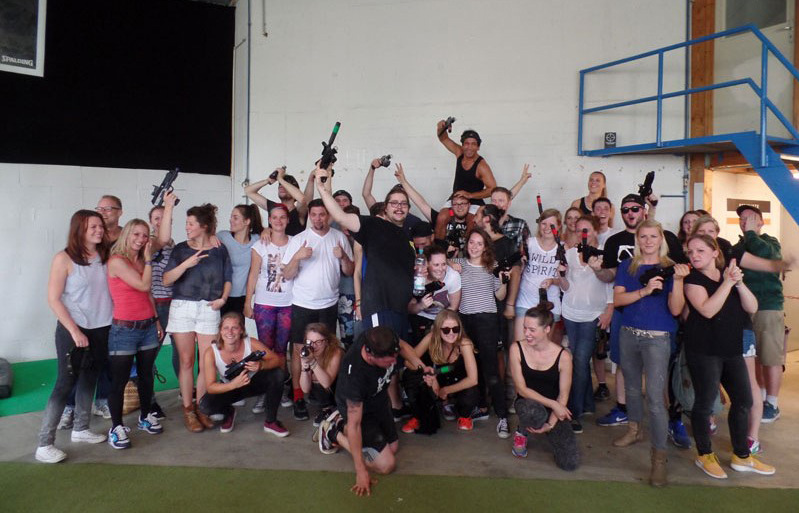 LW: What affected your choice?
А.U.: Most of the manufacturers represented on the market at that time could provide just an hour of autonomous equipment operation. LASERWAR game sets provided several hours of the game and were sold at affordable prices. Without hesitation, I placed my first order became a regular customer.
Laser tag with German accent
LW: What is your project today?
А.U.: I have two rental clubs: in Hamburg and Lauchhammer. The last one, by the way, was my first club. In Lauchhammer I have at my disposal almost 100 thousand square meters of land - forests, fields, meadows, swamps. There are various playgrounds for paintball and laser tag.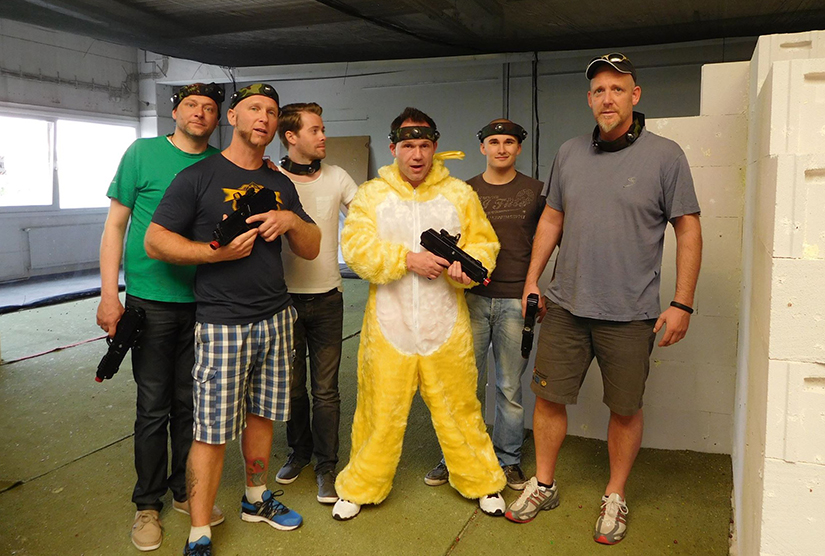 In Hamburg there is an entertainment center of about 1000 square meters. Here you can play laser tag with Cybertag equipment. There are two themed arenas: in the space style and safari park style. In addition, in the summer of 2019, we purchased equipment for outdoor laser tag based on the 10th generation. It will be a completely new service.
I am also the head of a dealer service. We supply LASERWAR equipment and spare parts to rental clubs in Germany, provide services and warranty repairs. All customers are satisfied and enjoy the equipment.
LW: Is it difficult to develop laser tag business in Germany?
А.U.: The German market has its own peculiarities. How do you spend your leisure time in Russia? You go out with some company of friends, play, fry kebabs, have a good rest. We don't have that kind of thing. It's impossible to imagine anyone playing in the woods with a weapon, even if it's a toy weapon looking like a combat one. A surprising fact: no one will be afraid to meet a hunter with a gun in the woods, but the sight of a child or an adult with a rifle (a toy rifle) in his hand may cause terror to an average person. Therefore, first you need to get all the permits, the games must be held on a specially designated site. At the beginning of my work, I spent two years trying to get permission to play paintball games. With laser tag it was easier.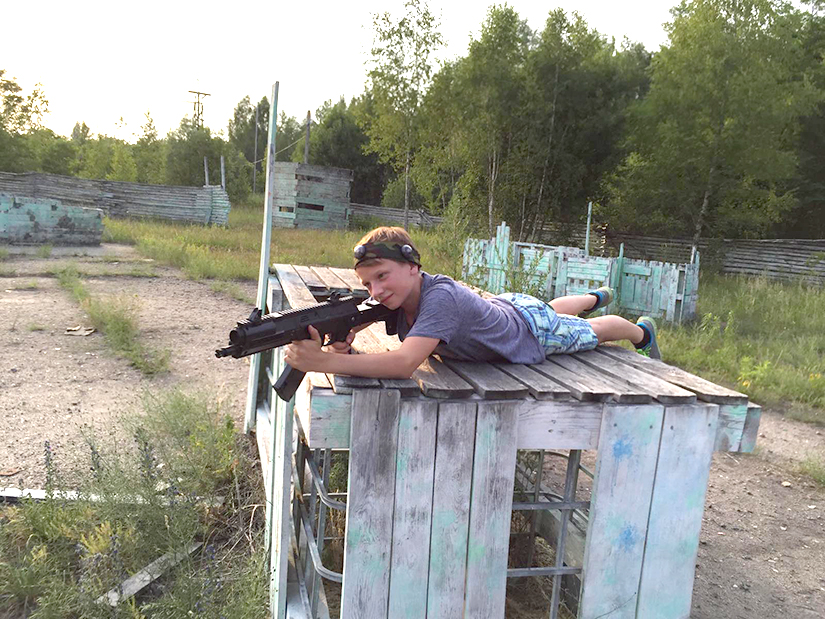 For the same reason, we do not have the practice of buying laser tag models for personal use. You can legally buy it, but you can't play with the tagger anywhere. Not everyone has their own garden or large area. In Russia, I heard that such equipment was purchased by schools for military training courses and in children's sports sections. That's impossible in Germany. The memory of the tragic moments of our past is alive, and people, especially officials at all levels, are afraid of such activities.
LW: Despite the difficulties, your business is developing successfully. What's the reason?
А.U.: More and more people want to play laser tag, and they can only do it in a specially equipped rental club. We provide them with that opportunity. At the same time, we have affordable prices and a wide range of entertainment activities. For example, in Hamburg we have created a family centre where people can play in the arena, visit an 8D cinema, try out the virtual reality technology, as well as relax, eat, talk to friends and family.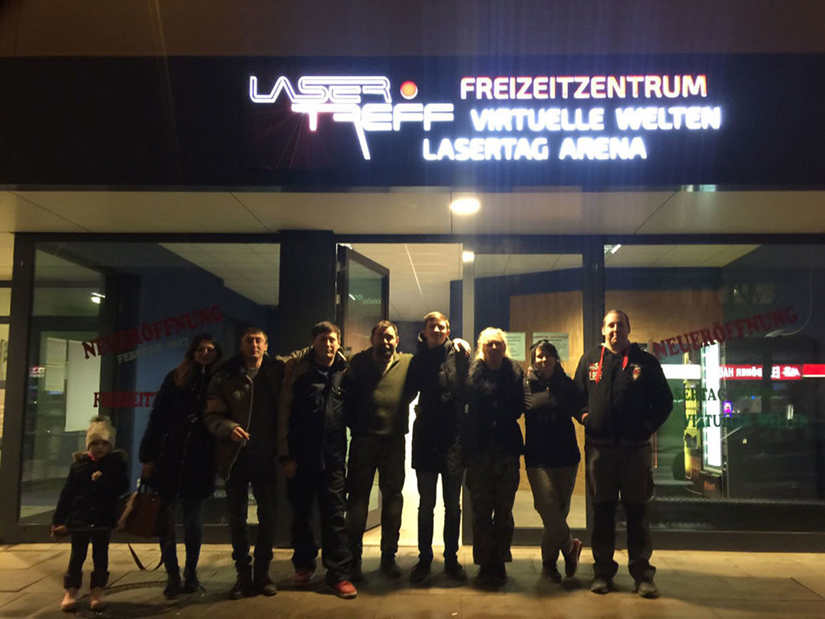 In Lauchhammer, as I said, we're developing outdoor laser tag. The smallest playground there occupies 2,000 square meters. Guests come for an hour, two, three, to participate in laser tag battles and they like them. I think that over time we will also purchase the 10th generation equipment, so that the players could see their results after the game.
In the meantime, with the support of LASERWAR, we are preparing a shooting range with rising laser tag targets, which will be shot at with your rifles. This is our new project and LASERWAR provides electronics for it.
LW: What scenarios, devices are popular among your customers in outdoor laser tag?
А.U.: Germans prefer the most simple and specific game tasks. That's why they rely entirely on our instructors.
Sport and hobby - not war
LW: Would you be so kind as to share the future plans?
А.U.: The most important thing is not to stand still. If you stop, the profit will stop, there will be no movement forward. That's why I'm constantly trying to find paths of development, new ways of using military tactical games. It's real with the help of your company. You always have lots of ideas and it inspires us, laser tag club owners.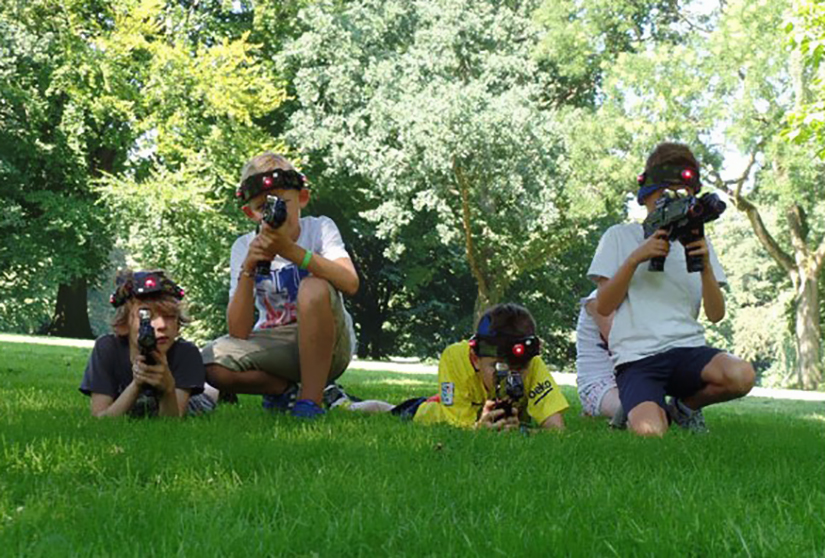 My global goal, my big dream, is to unite the fans of laser tag in Germany, and to create connections across Europe by organizing a community of like-minded people. Paintball players succeeded in doing that. since the 90's, there are many fans of the game in Germany. Now we have to do the same thing with laser tag. For a lot of people, it's still a new sort of entertainment activity. But if people will be able to cooperate via the Internet, if they find like-minded friends, it will be possible to hold major tournaments. I'm ready to provide my playground for that in the beginning. In the future, if the scale increases, it will be necessary to find a bigger site. For all plans to be fulfilled, people must be properly informed. We want to convey to the Germans the idea that laser tag doesn't embrace the ideal of war. That's not the point. People need to understand laser tag as a hobby in which they would like to have some growth - to buy equipment, to go to the club and play, to satisfy sports interests. Then teams will start to appear, tournaments and championships will be organized, and laser tag will be considered as a sport. This, of course, requires the support of reputable people, money, the work of enthusiasts and a lot of time. But luckily, mass thinking is gradually changing, so the interest in the game will grow.
Why LASERWAR?
LW: To sum up the conversation, we can't help but ask: why have you been staying with LASERWAR for so many years?
А.U.: I am pleased to see that the company is constantly developing, new technologies are introduced and I see improvements in the equipment. You can see the guys are moving forward and aren't gonna stop.
The quality of the equipment is also impressive. Powerful batteries can withstand at least 24 hours of operation. Whereas American models run out of power in an hour and a half or two. Another plus for me is the variety of models, including authentic ones.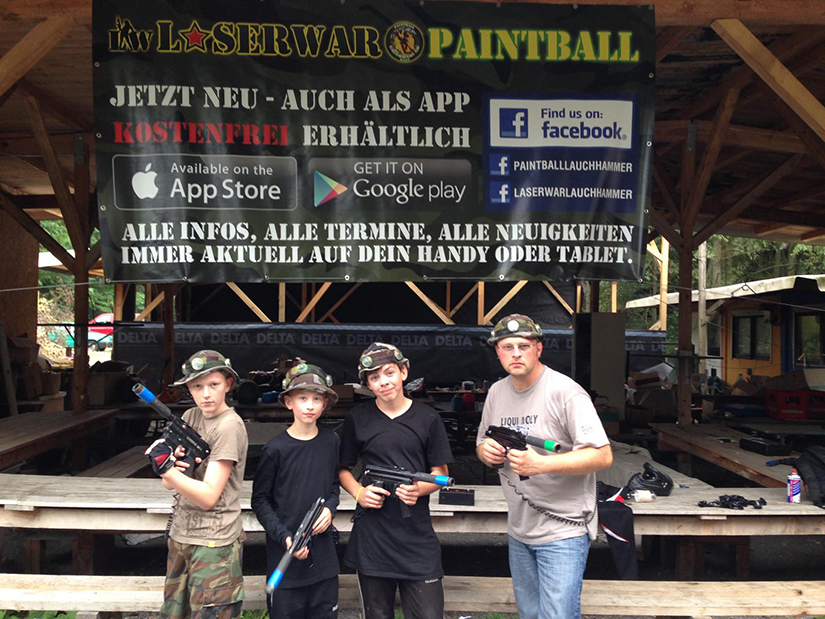 The cooperation with you is a constructive dialogue. You're open and always coming towards the client, which I like very much. You are ready to adapt to individual needs or even share technologies and business solutions, which are never done, for example, by American companies. Returning to the project with electronic targets - what other manufacturer could have helped in its implementation? Maybe in the future you will be interested in this idea as a product for mass production, and everyone will have benefits. I think we should work together, not against each other. And I'm glad that the LASERWAR executive team agrees with me. And, of course, as a Russian man I am pleased to deal with a Russian manufacturer.
Related news