Assault rifle ar-15 ranger
The legend of the American army and a worthy opponent of the Kalashnikov assault rifle is now in the arsenal of LASERWAR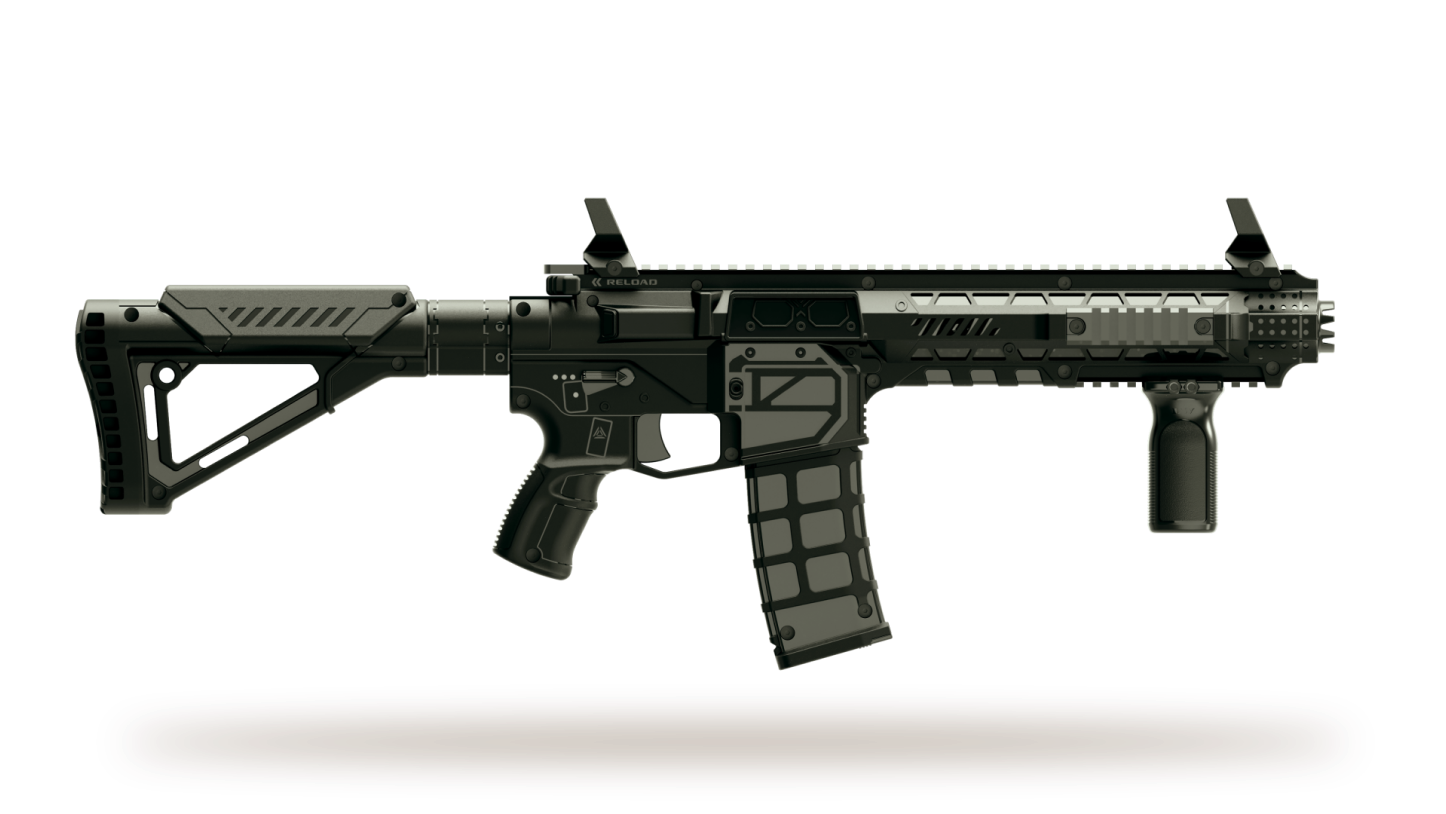 A new era of laser tag
A new era of laser tag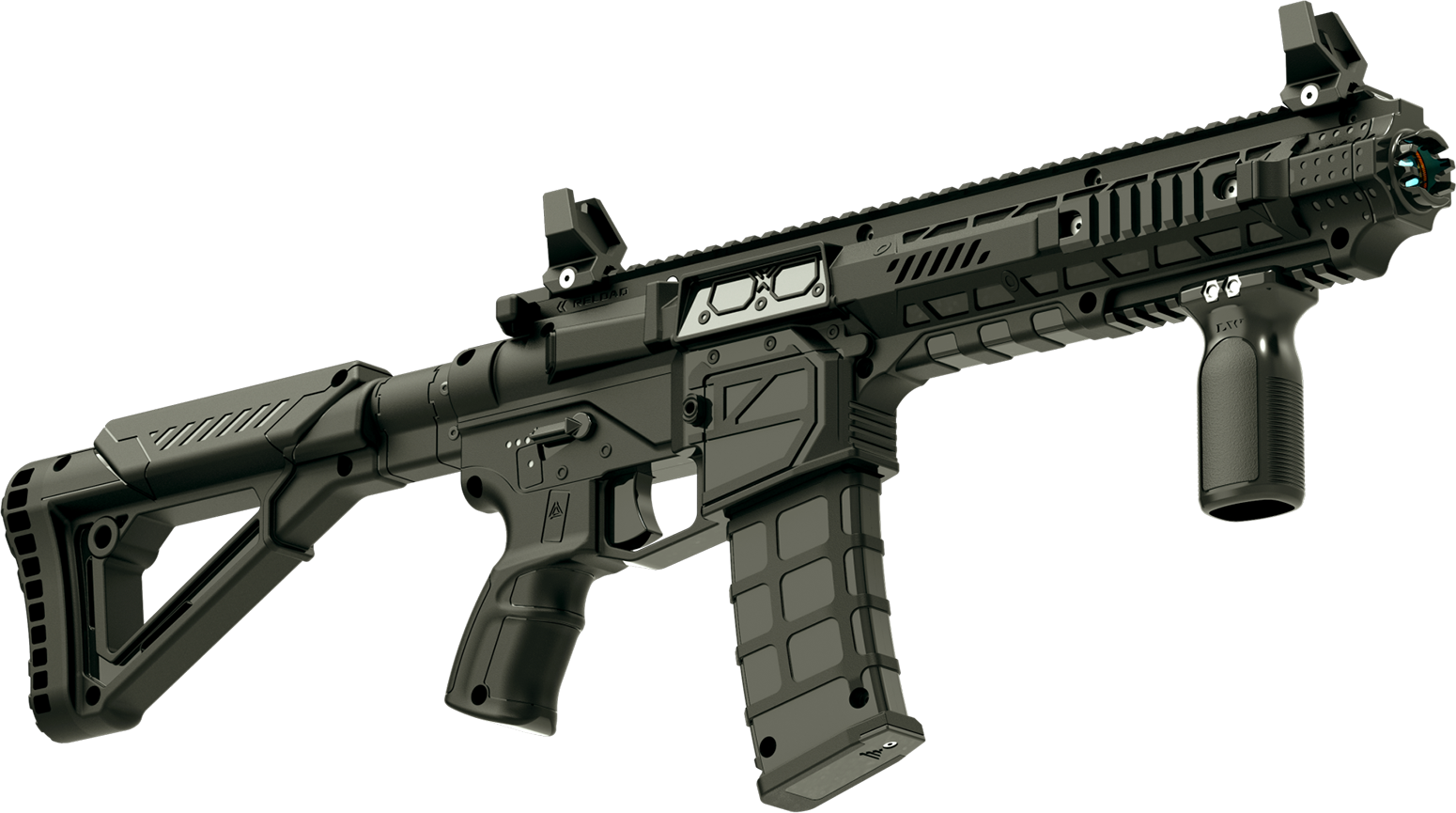 Familiarity and uniqueness
Recognizable features of AR-15 in the corporate LASERWAR style with high detail layout, each detail is functional and thought out.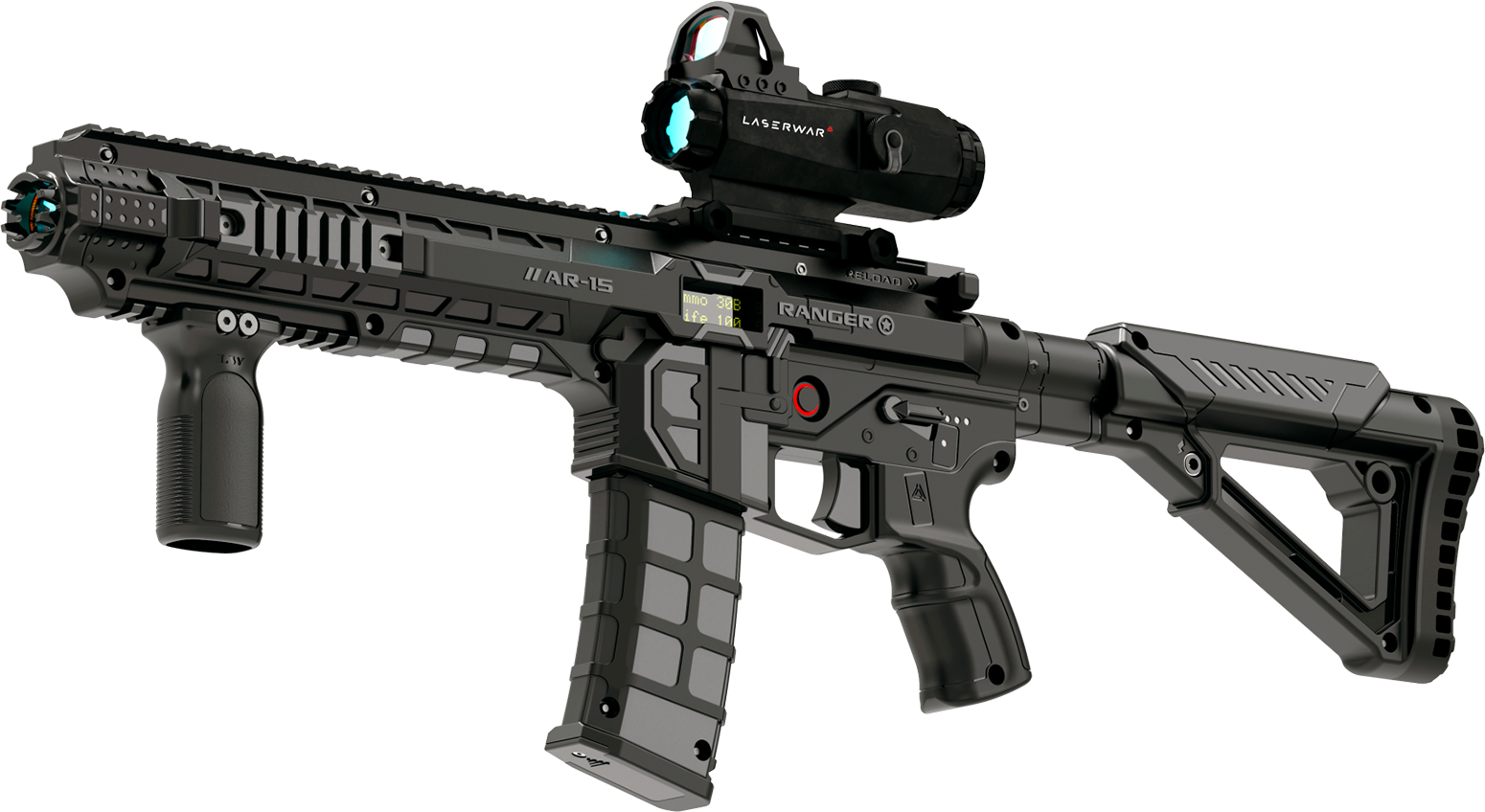 AR-15 Ranger body
The body is made of the weapon-grade plastic and equipped with a large
number of additional parts.
According to the tradition of
LASERWAR

Everything is
functional
and ergonomic
as possible.
Multiple Picatinny rails
Fire mode translator
Acoustic socket
Recharge unit
Switch-on lock system
Flame arrester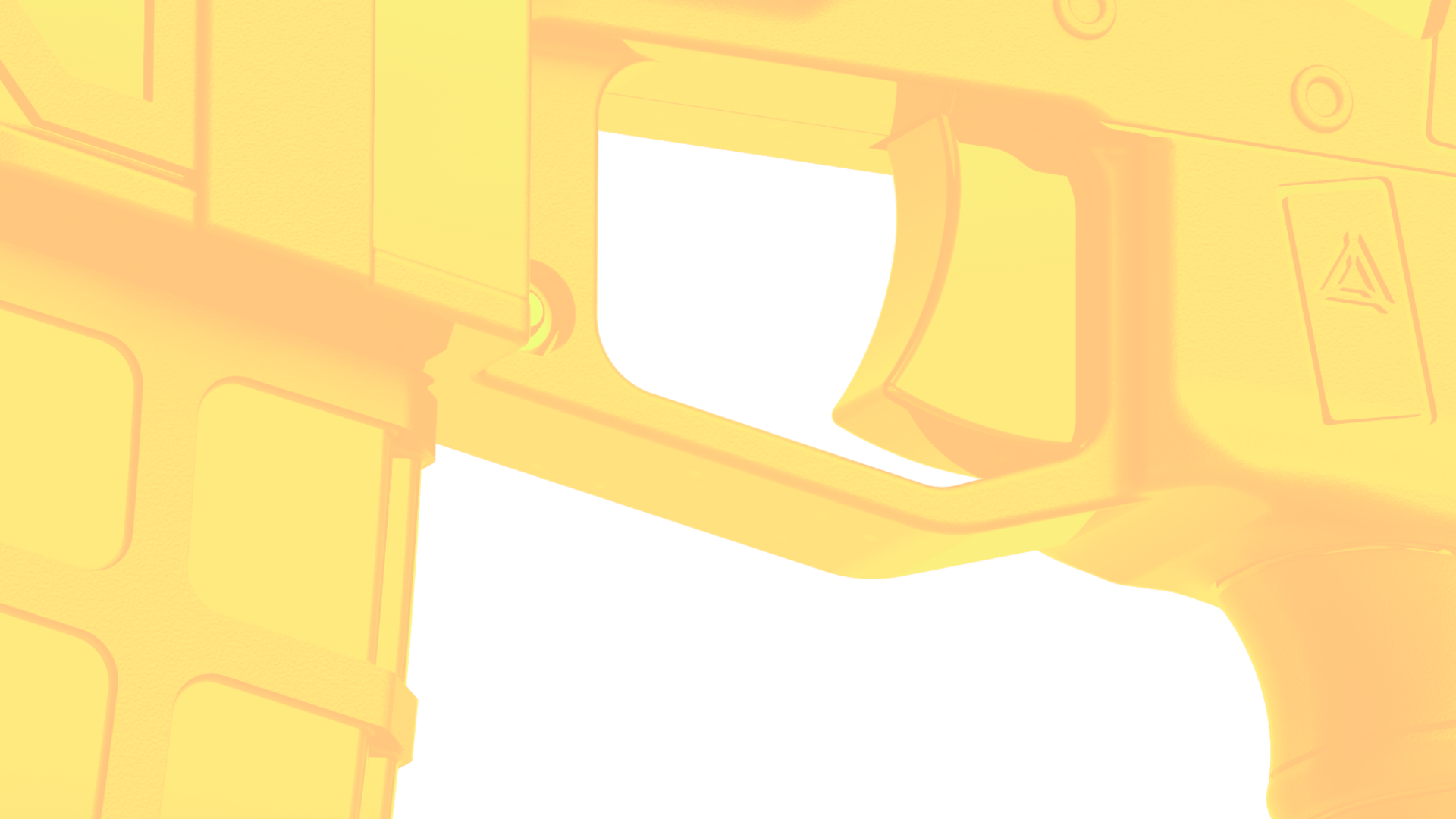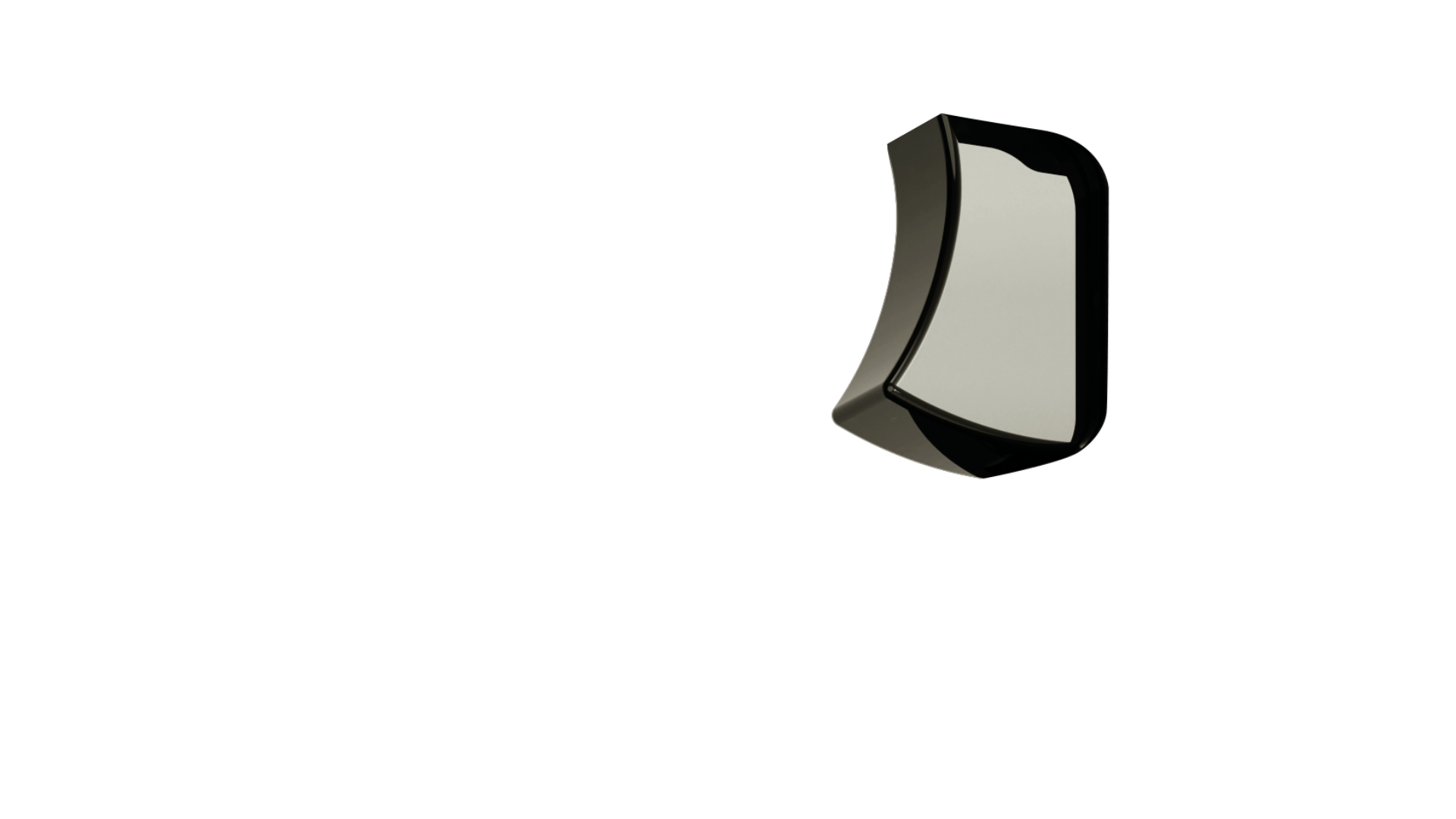 Trigger
The smooth movement and the highest reliability of the on-contact trigger system guarantee millions shots without misfire. We have invested more than a decade of design experience in its development.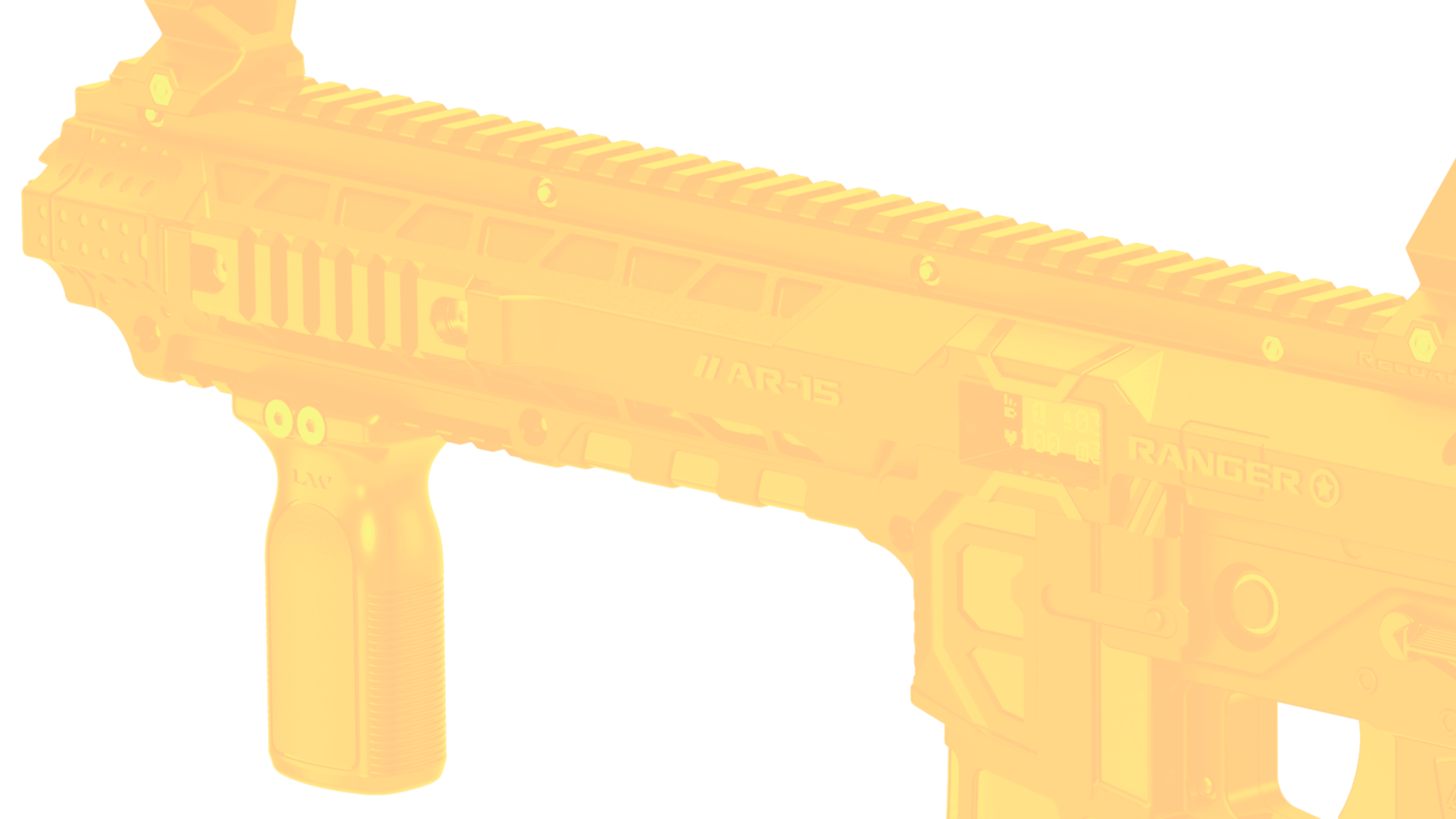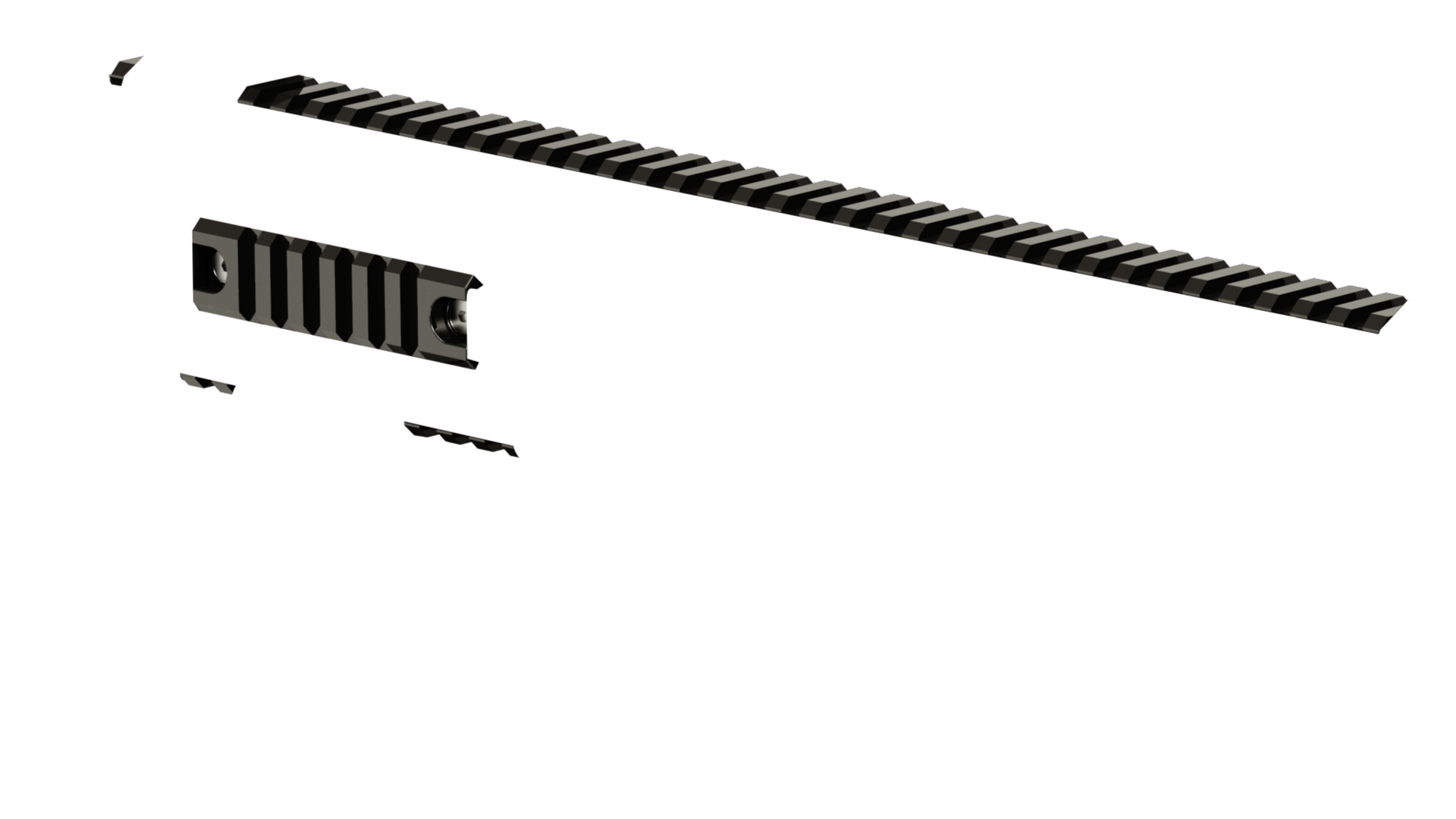 Picatinny rails
For those who strive for the ideal. You can install any optical and collimator sights on Picatinny rails, laser designators, tactical lights and handles for your weapon. On top, on the bottom, on the sides - everything is limited only by your imagination.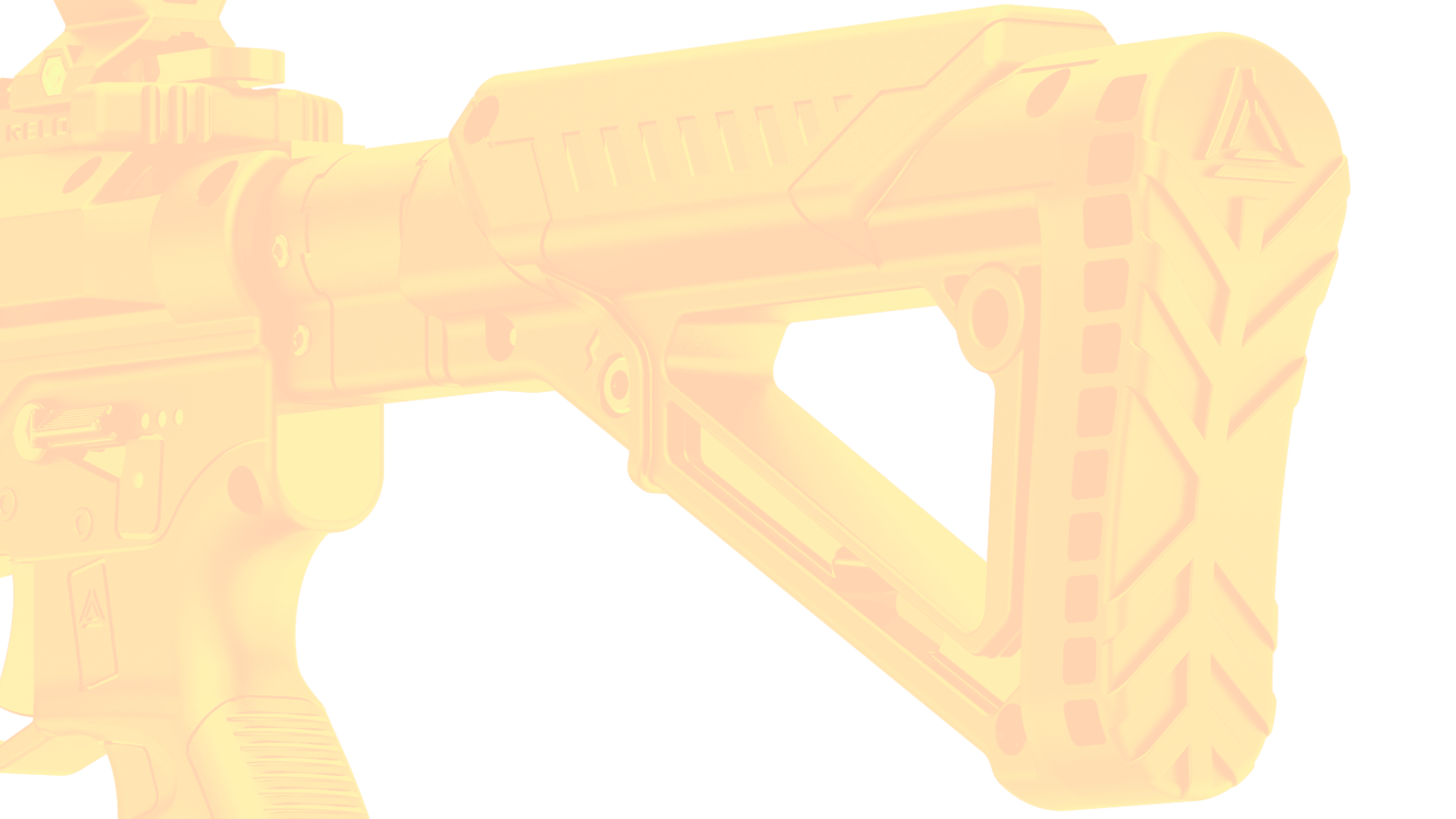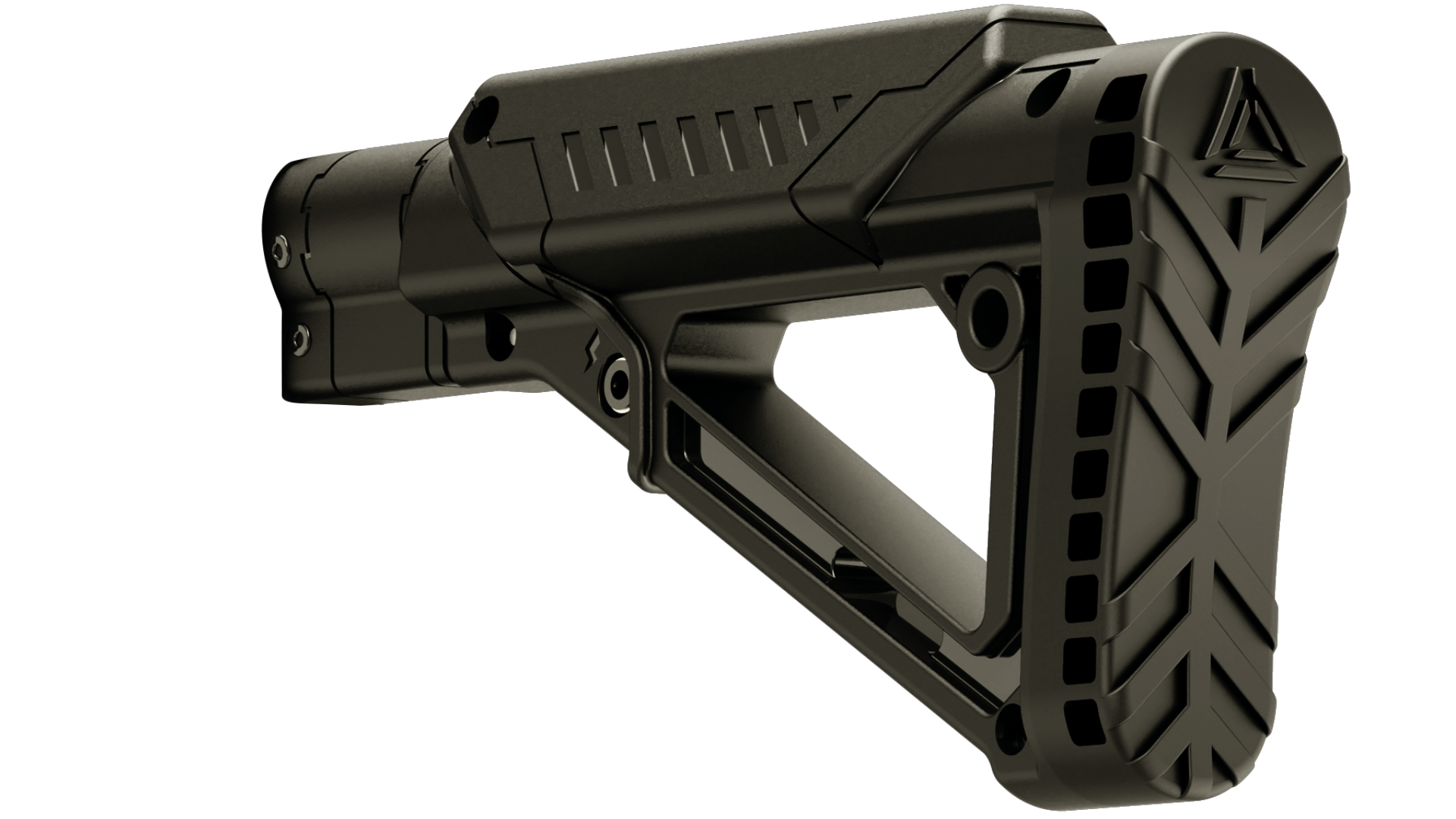 Buttstock
Our quality is in the details. A comfortable buttstock with a recognizable shape is manufactured with a special cheek support, a wide shoulder strap clip and a soft rubber shoulder pad prevent slipping.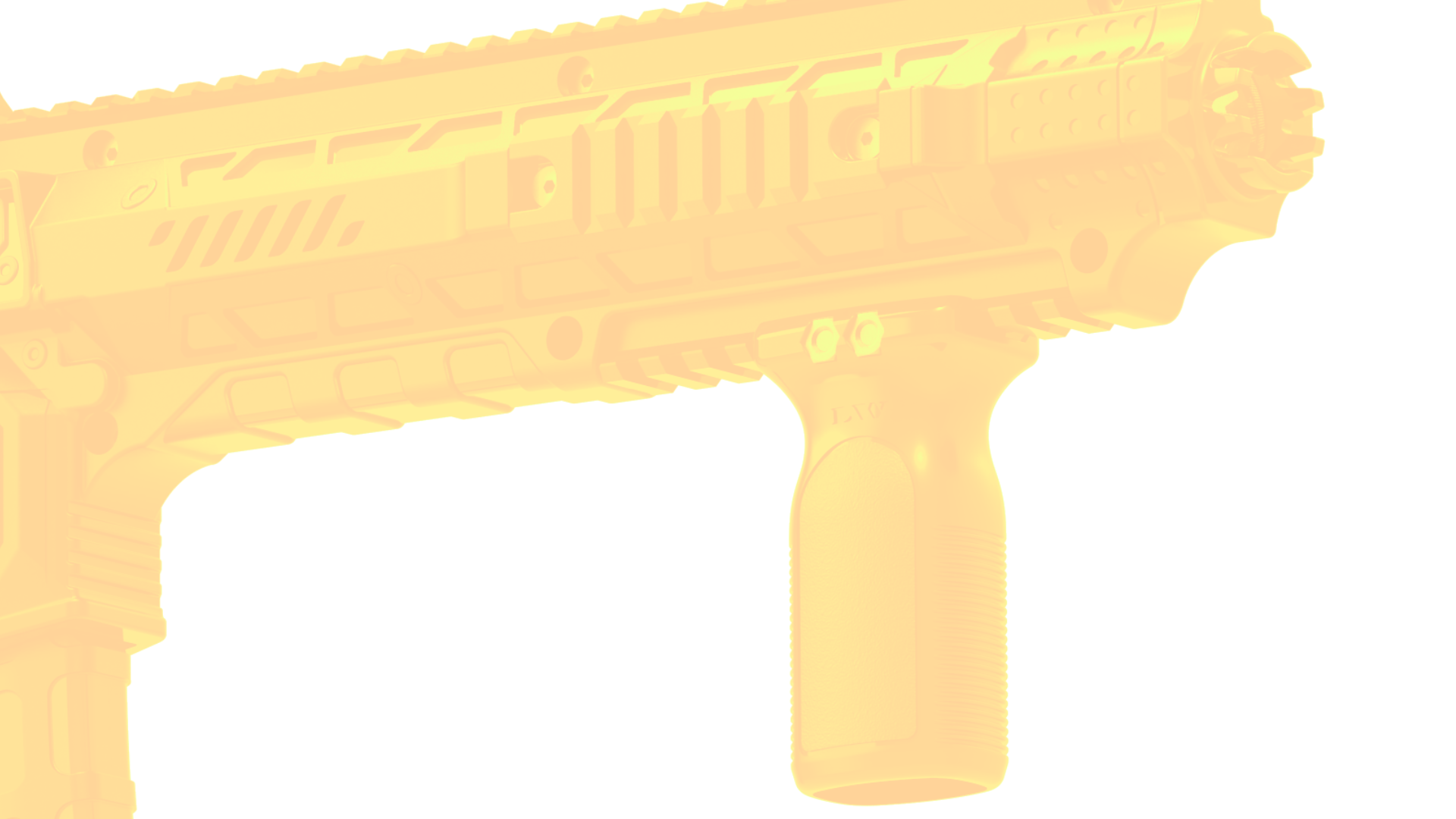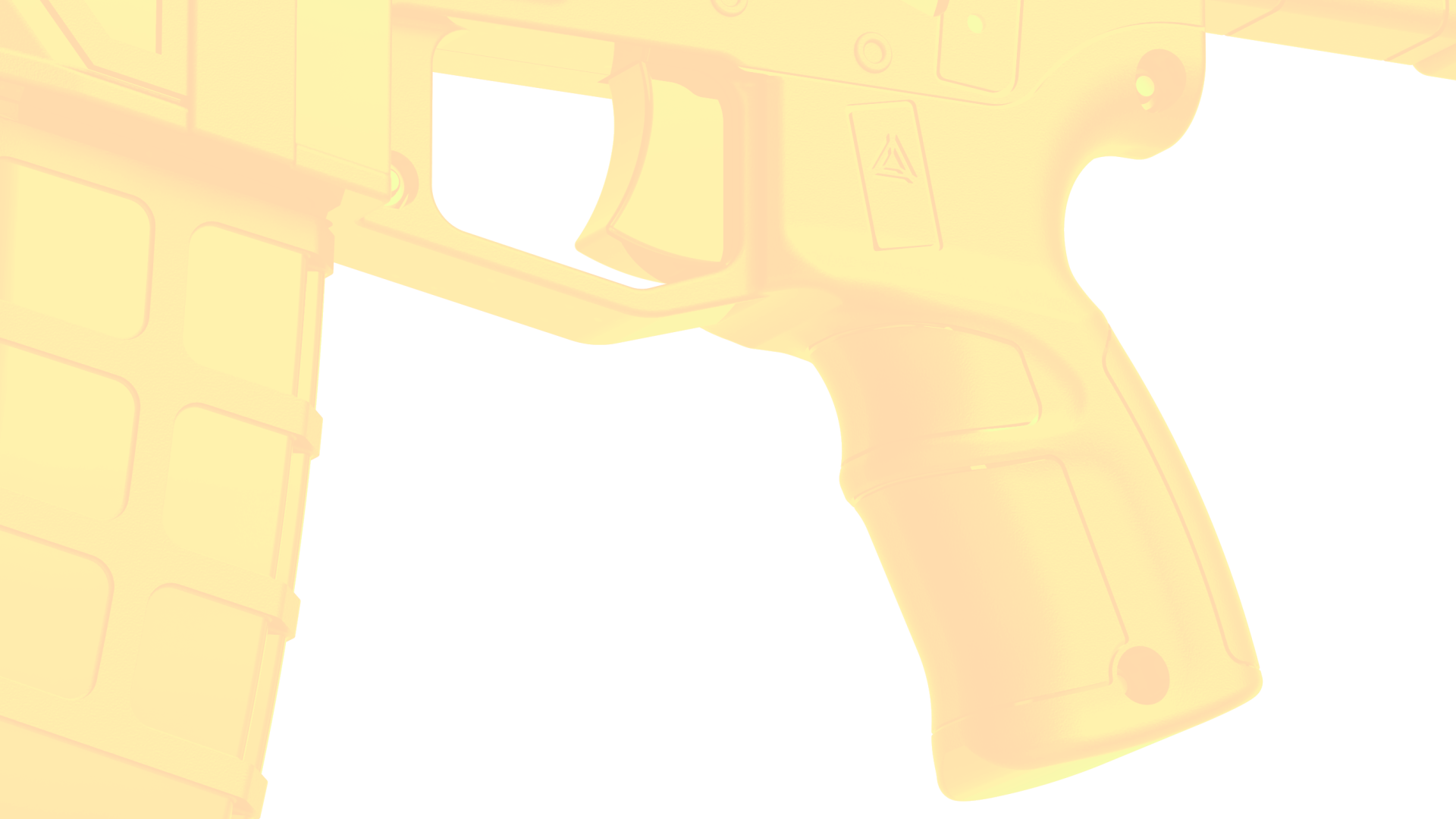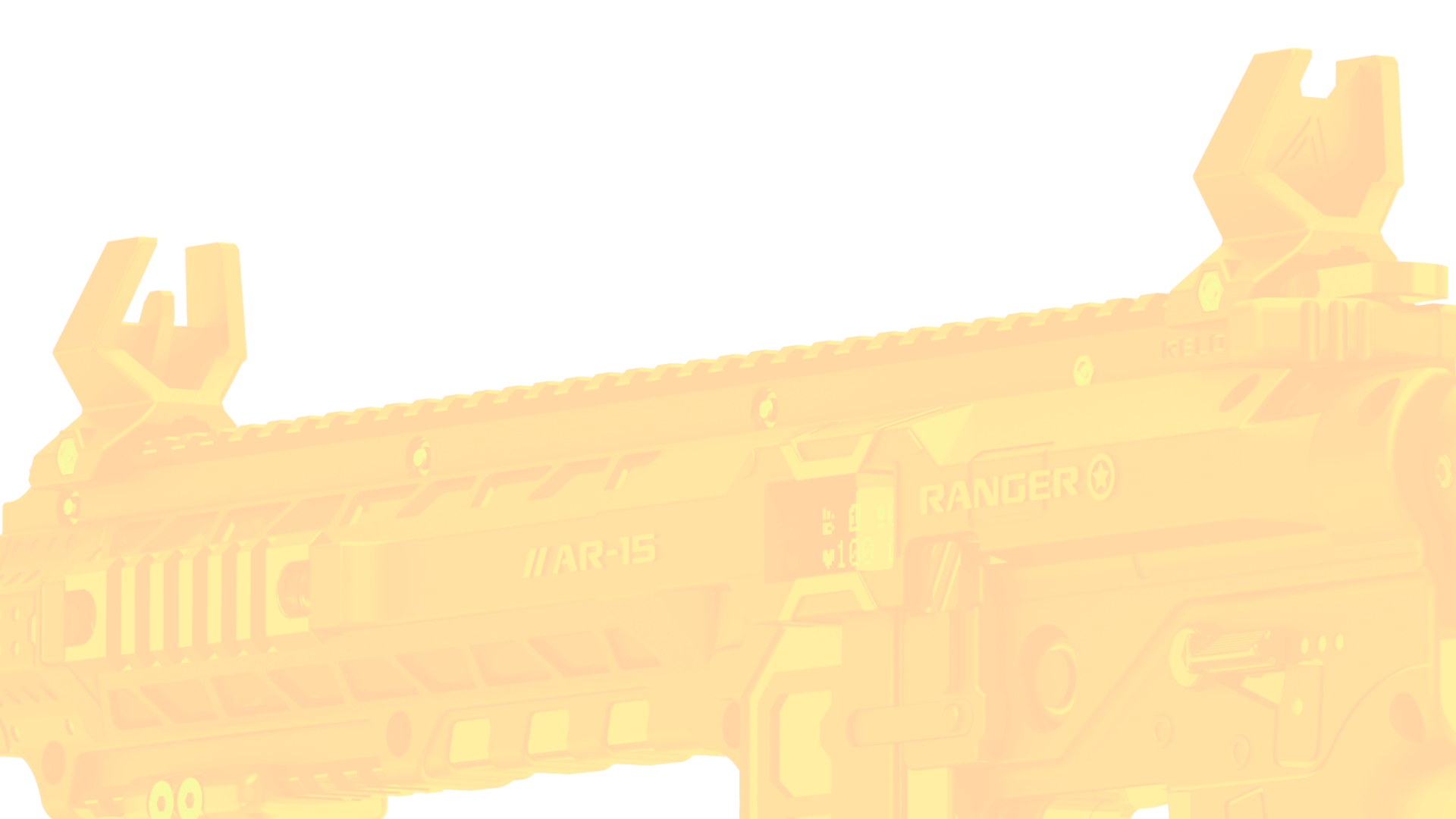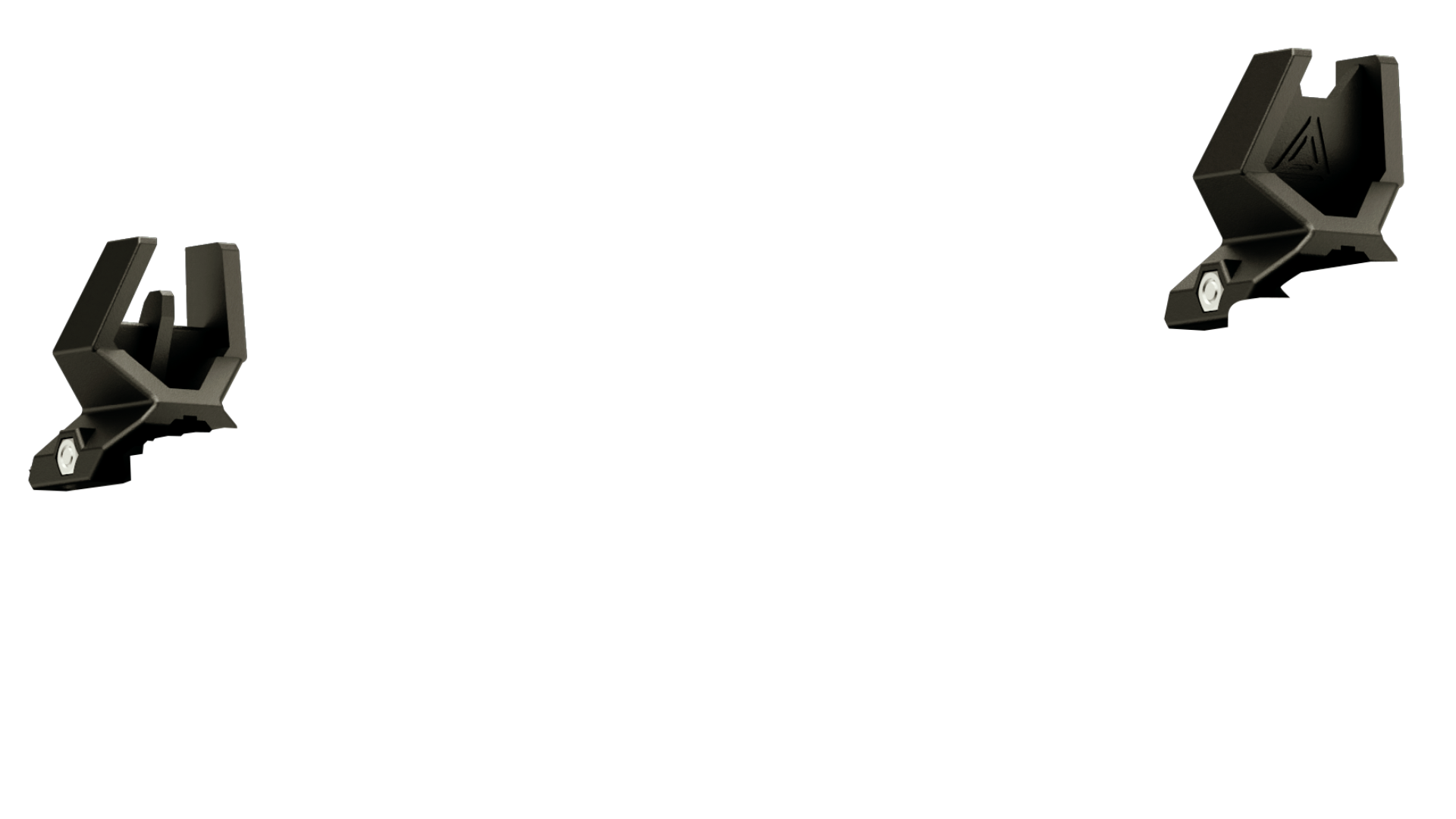 Sights
The rear sight and front sight can be attached to the body in a matter of seconds and can withstand the most violent play. They can be easily removed to install an optical or a collimator sight.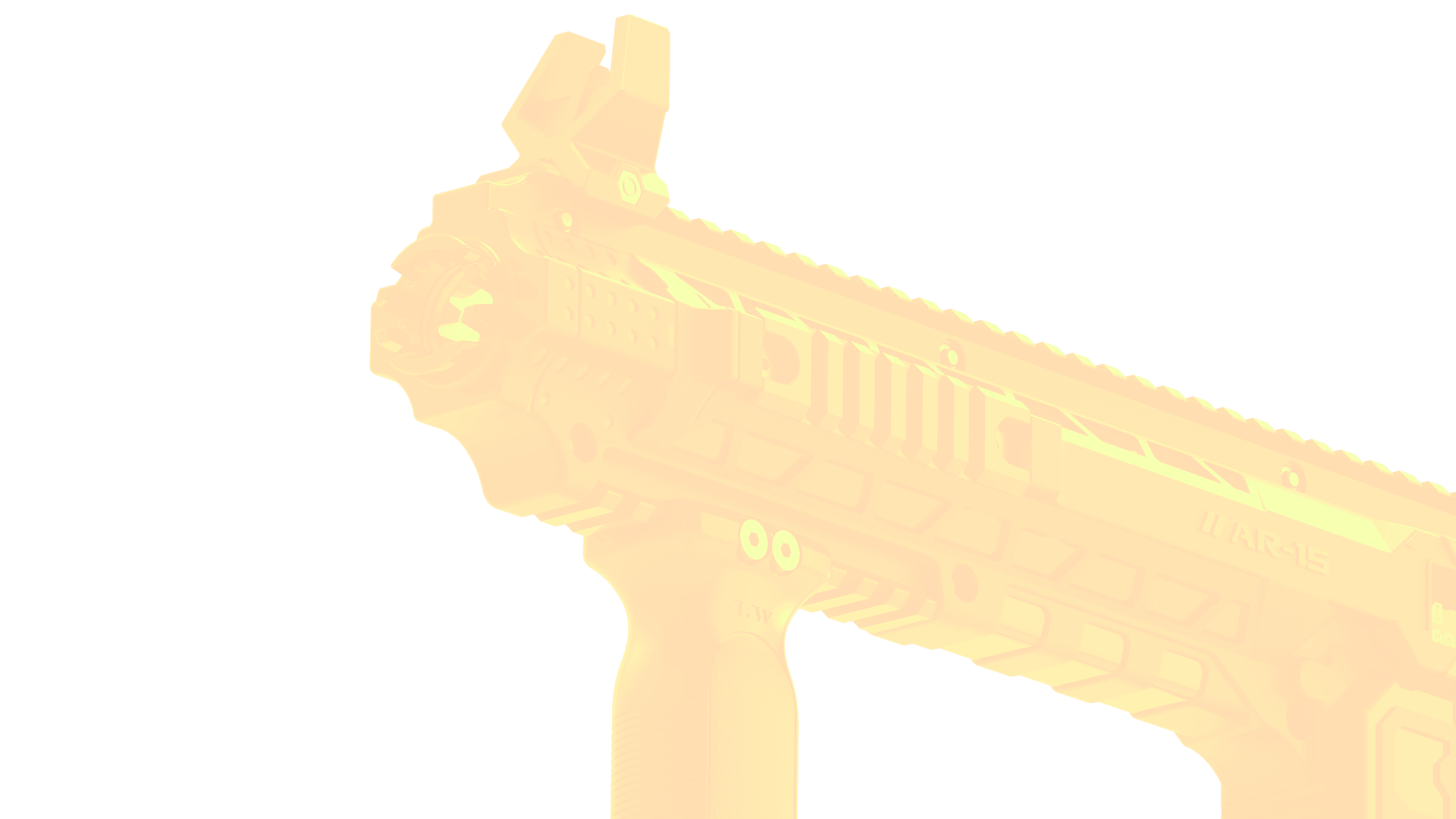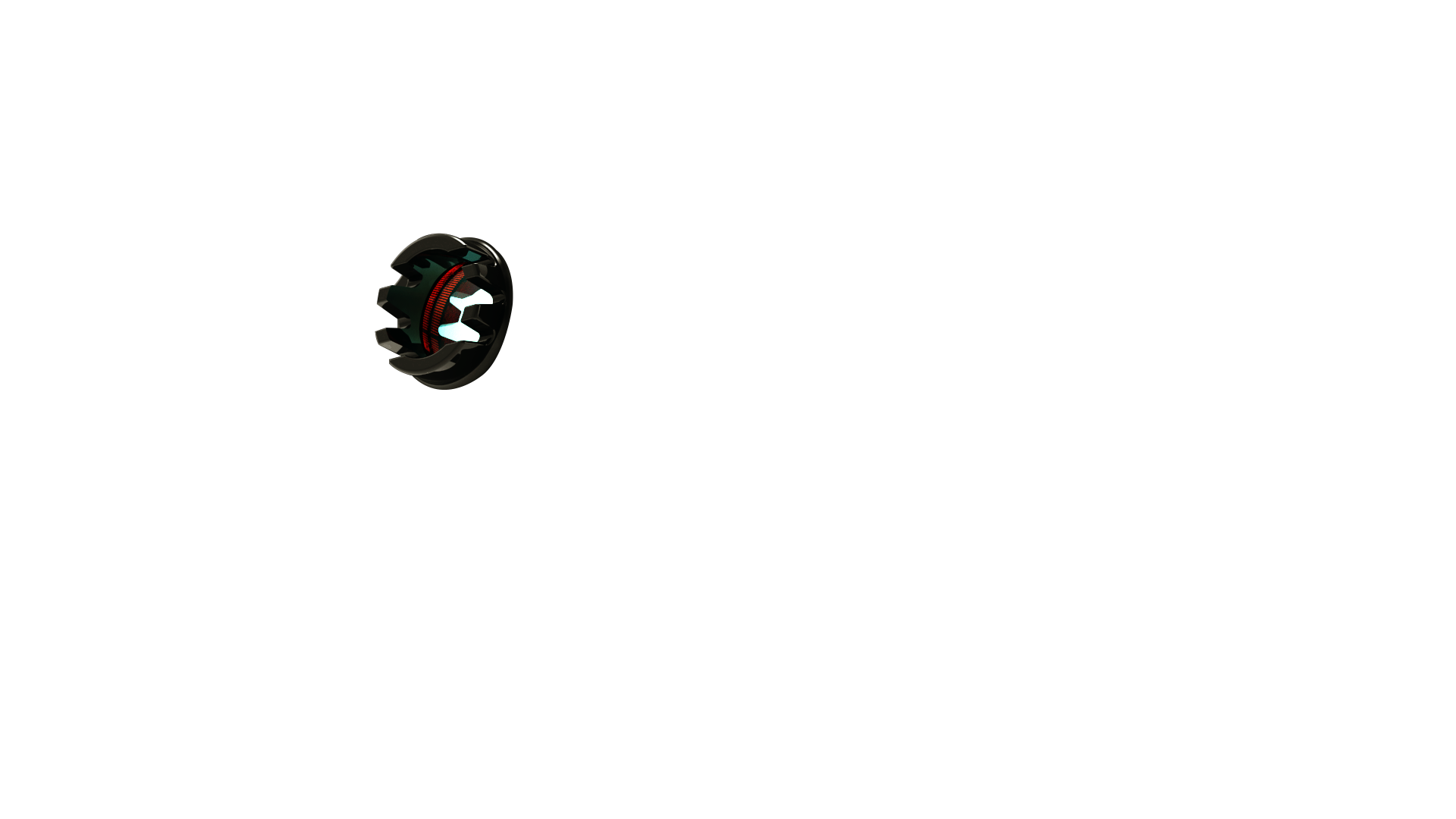 Optical systems
The AR-15 is equipped with the Prism optical laser tag system by default, its characteristics are ideal for the rental clubs. Also this model can be equipped with ParallaX optics — this optic demands special accuracy in aiming and has a huge defeat distance. The ParallaX system is patented by LASERWAR, certified and safe for players.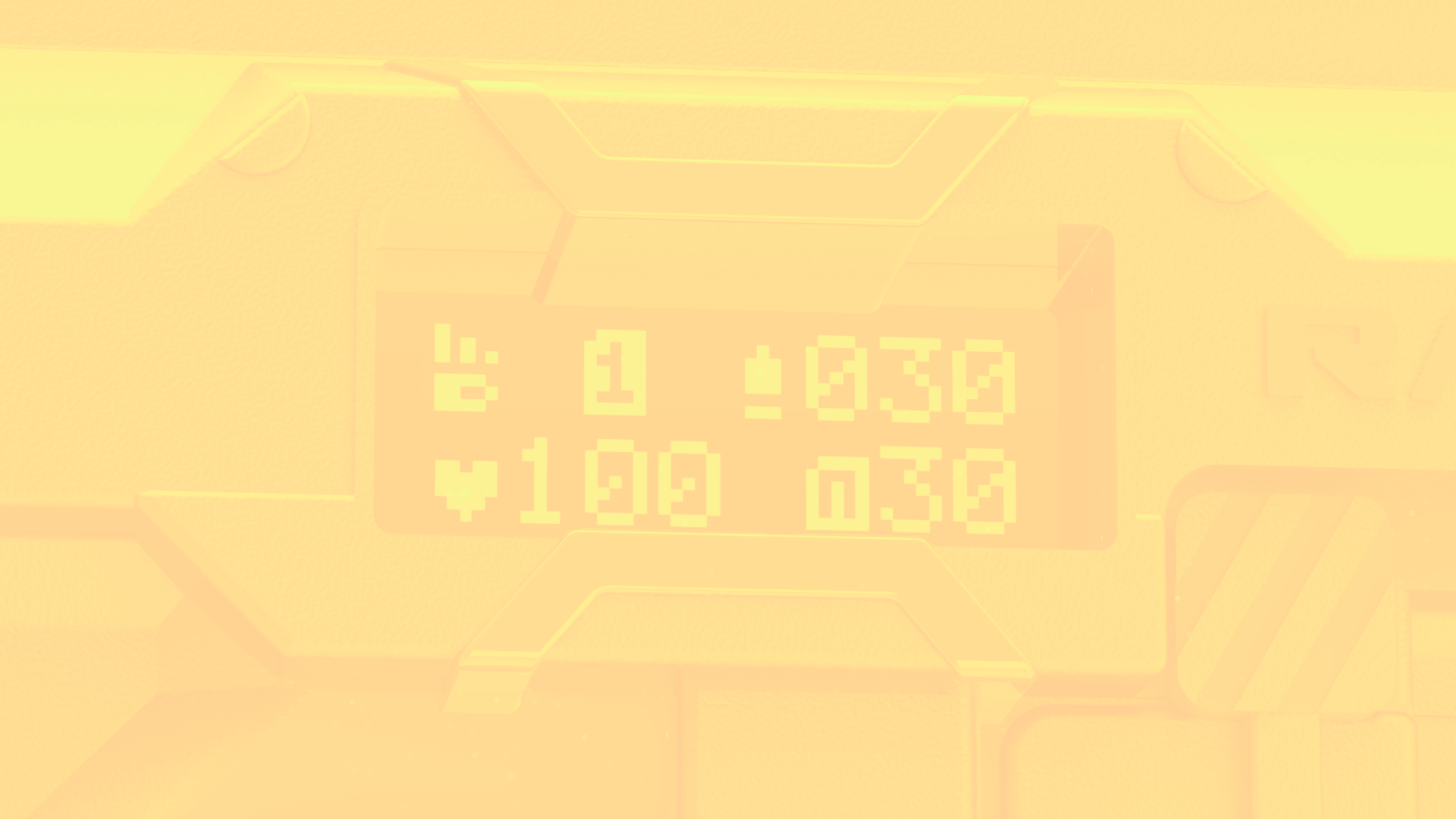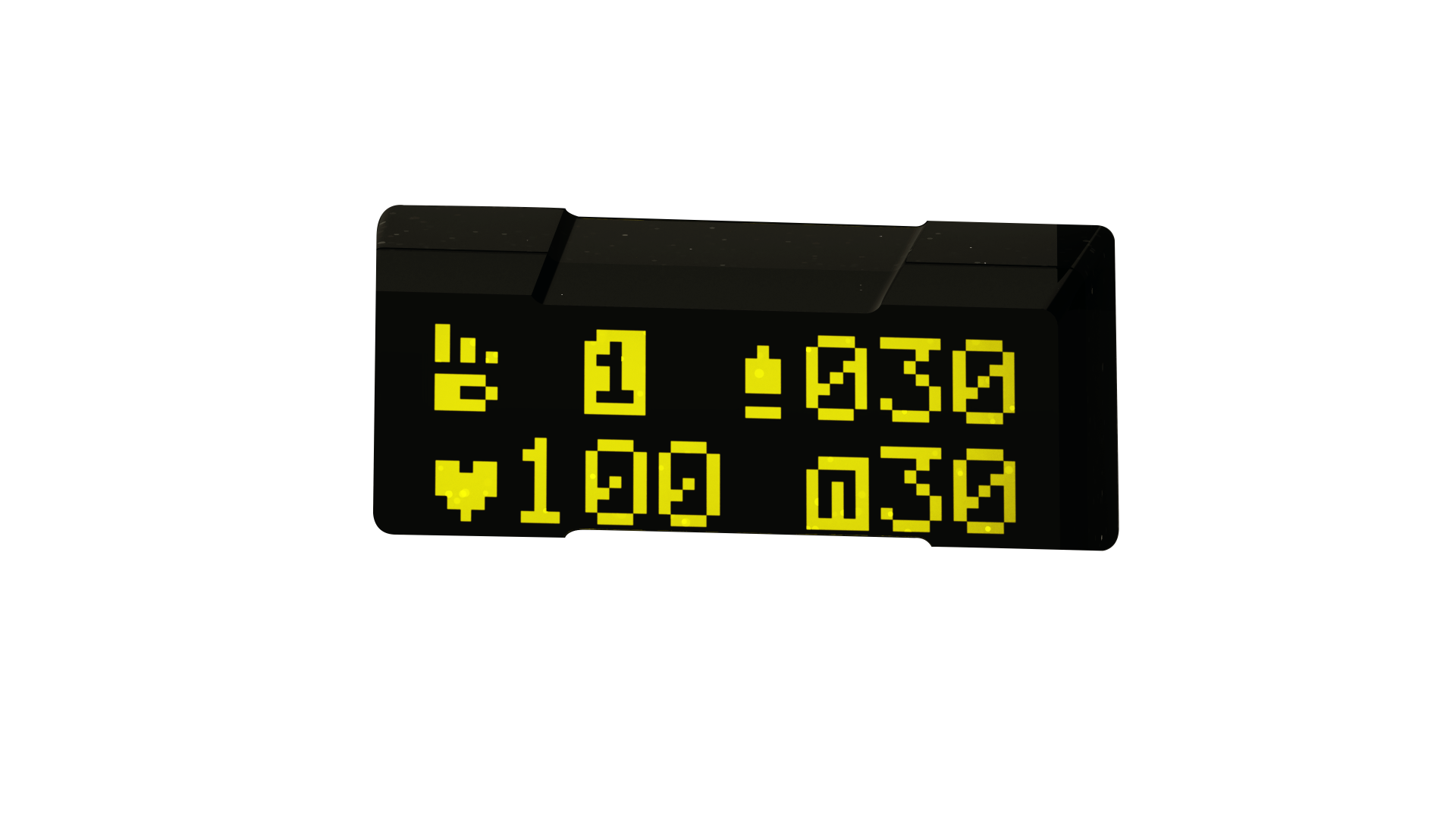 OLED display
A bright contrasting image is visible both in the sun and in the total darkness. This display has low battery consumption.
Identical recharge

We give our players a weapon that is fully consistent with the original. Replaceable magazine and bolt reload — everything is like in a battle!

Sound

A powerful speaker located in a dedicated acoustic socket provides high-quality sound. Each game event has a soundtrack. A smart tagger will tell you when the ammo or hit points are low and will remind you to respawn.

Fair play

The rifle's optical system includes a defeat sensor and in the event of foul play or shooting from around a corner, your weapon can be disabled by an enemy shot. Fair play, fair rules.

Smart electronics

You can fully devote your attention to tactics and strategy, when you play with AR-15, and impartial electronics will monitor compliance with the rules. Misses and hits, health and ammunition, everything is controlled by the «electronic brain» of your AR-15.

Manufacture

We design the cases for our weapons ourselves and guarantee the quality of each detail. Its production takes 2-3 years, but the result is worth it. Our taggers form the backbone of most rental laser tag clubs.

Shot illumination

The bright cross-shaped shot illumination will allow you to control your fire and see its direction.

Tactile feedback

You will feel the shots of the AR-15 RANGER due to the vibration feedback system. The feedback system works softly, but perceptibly, so you won't miss the moment of being hit.

No wires

Bluetooth adapters provide a comfortable and reliable connection between the weapon in the hands of the player and the headband on his head without wires interfering the game.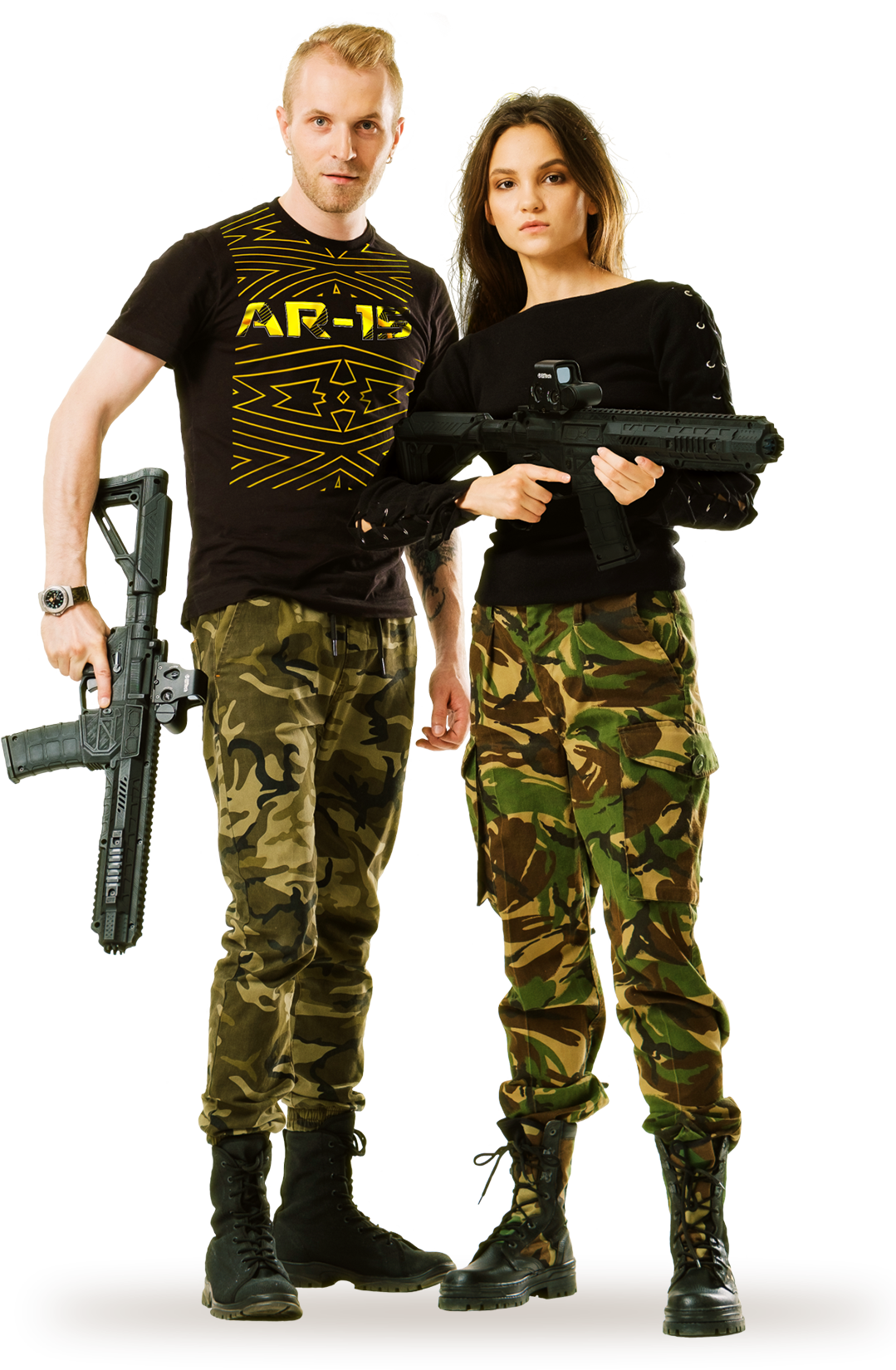 Technical specifications

Length
72 cm

Height
26 cm

Width
6 cm

Weight
1300 g

Working hours
36 h

Range of defeat
350 m

Battery
Li+ (3000 mAh, 7.4 V)

Сharger
Li+ (8.4; 1000 mA)
Additionally

Original sights a

2 side rails + 2 rails for sight and tactical grip

OLED display optionally

Weapon barrel defeat sensor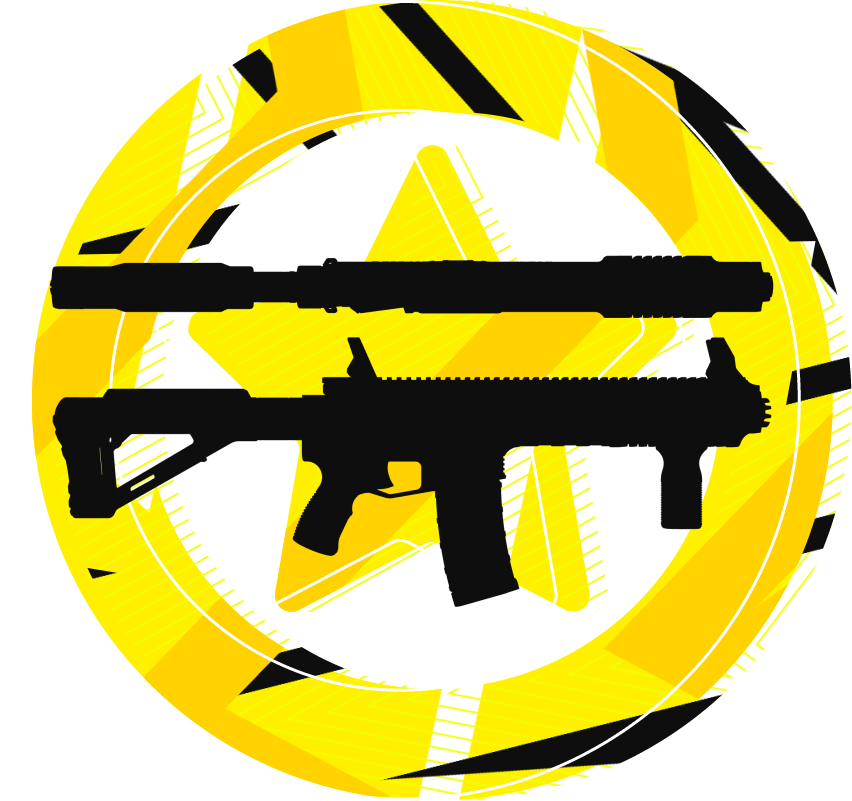 More
They are inseparable, like light and shadow. Anywhere in the world, they have their long-standing dispute, ancient as good and evil. More than once they had to confront each other on the battlefields, but today they are on the same side. The legend of the American army AR-15 «Ranger» is a worthy opponent of the Kalashnikov assault rifle, it is now in the LASERWAR arsenal!
AR-15 opens a new era of laser tag. All the latest ideas in the industry are collected in one layout that will revolutionize your image of this game!
Detailed design. The meticulous design of the internal structure provides the unmatched durability that characterizes LASERWAR models. Each component of the device, from switches and batteries to electronic modules and displays, is located in a strictly designated area, specially designed for it. All components of the layout are securely fixed, which gives +100 to its reliability.
Body. Developing the body of the new rifle, we have set ourselves the goal of creating a recognizable weapon model with individual unique features. And we did it.
Battery. A 3000 mAh lithium battery will allow you to play for up to one and a half days without recharging in winter or summer.
Power lock..The reliable LASERWAR standard power lock will prevent accidental shutdown of the tager during the most dynamic gaming moments. Your weapon is always ready for battle!
Charging socket.. It is located on the stock and is reliably protected from moisture and dust by a rubber liner. We take our products seriously!
Open
Software for any request
We are proud of being the first in the laser tag industry who creates their own line of software products, including universal configurators for PCs, Android tablets and mobile phones.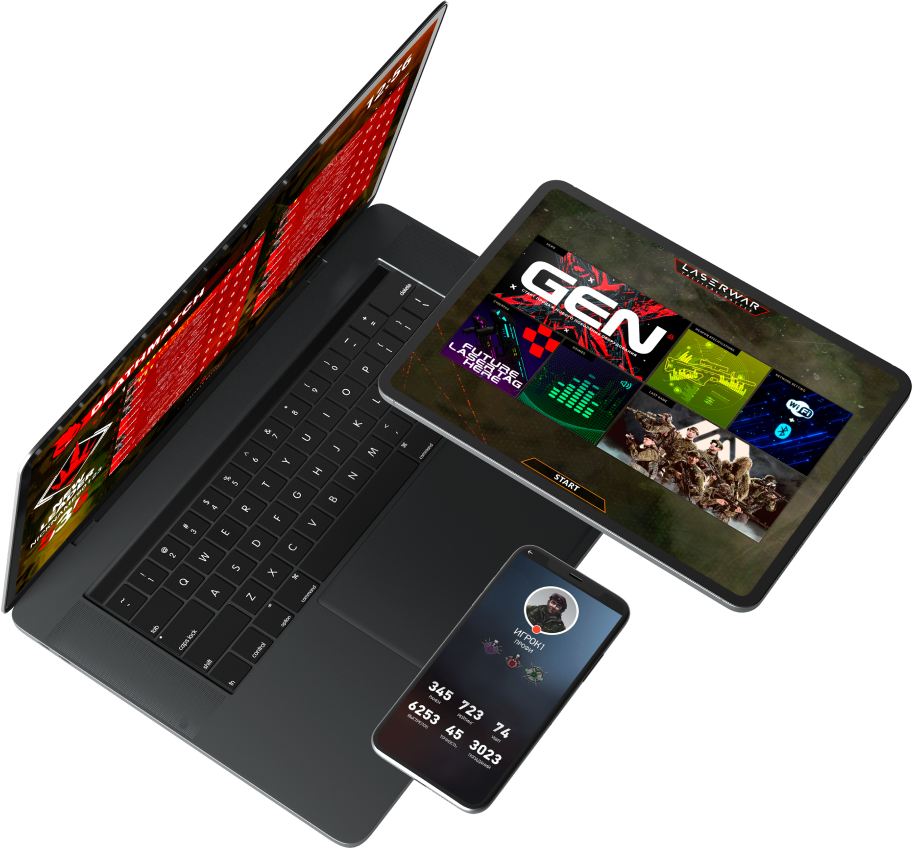 Choose your sight for the game