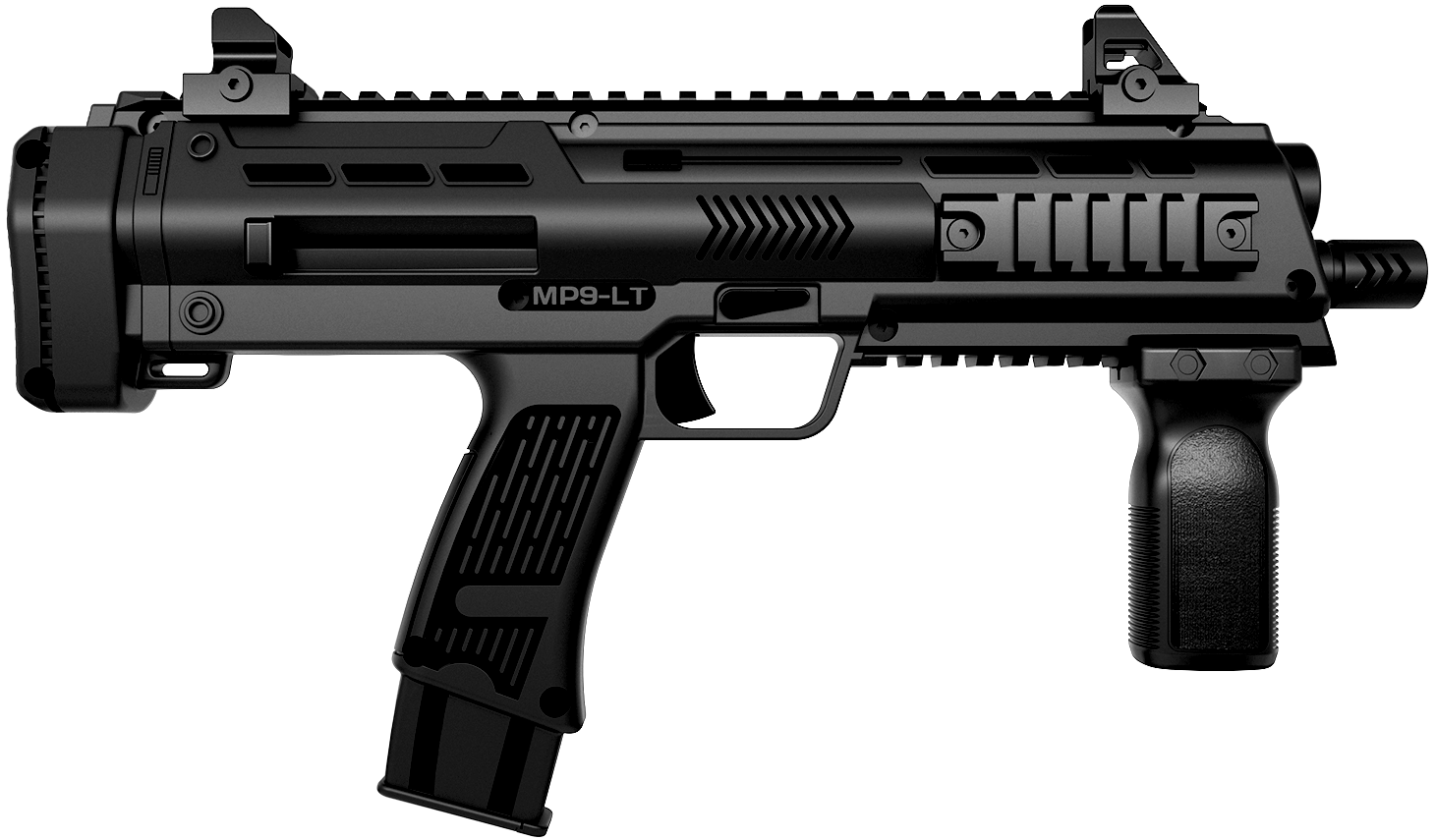 MP-9LT Phoenix
Laser tag play set
We were eager to develop a tagger that would meet laser tag demands. During the working out process we were inspired by MP-7, МР-9, МР-661К models. We've managed to achieve such a result because we're fully involved in laser tag life and know what our players need. Now Phoenix is used by thousands of players worldwide. There is also an exposion in the International Laser Tag Museum.
Unique properties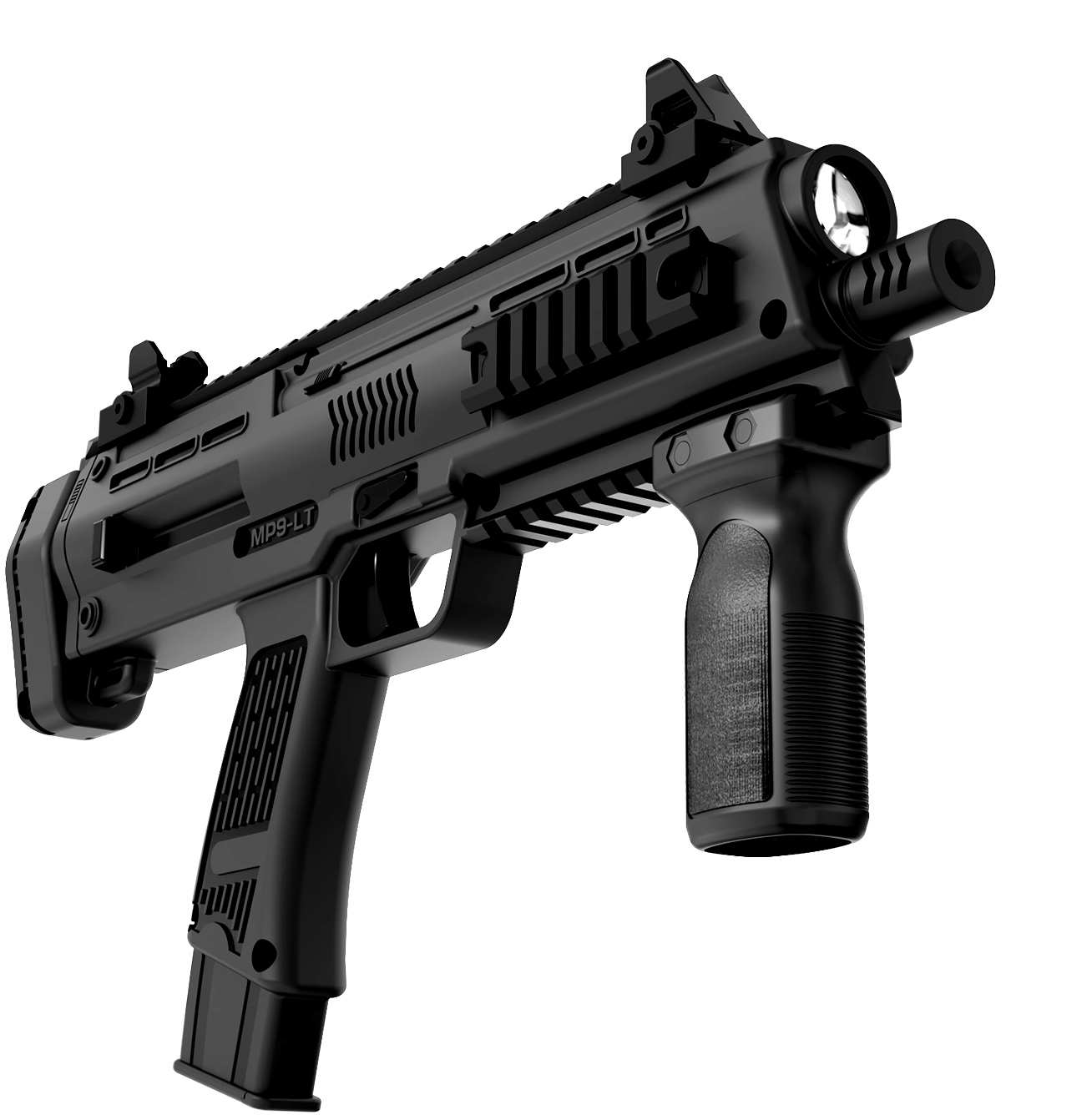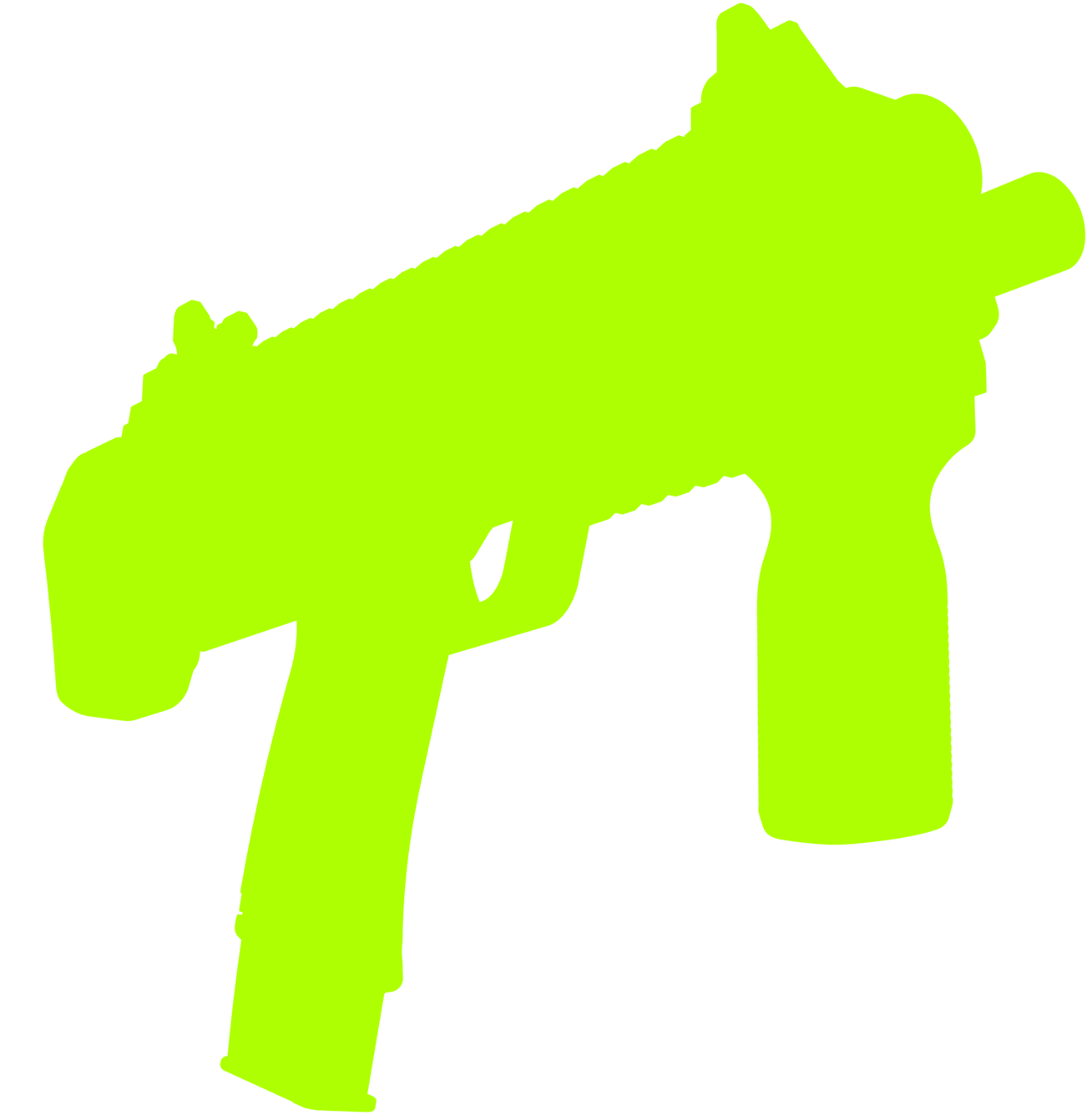 A player with Phoenix can easily pass through narrow rooms due to the weapon compact size. It's ideal both for adults or kids. Ergonomic construction includes the plastic body, tactical grips and Picatinny rails for mounting a torch or laser pointer. To make our tagger still more brutal & belligerent we add a pseudo-barrel & acoustic socket matching the design. There's an OLED-display for showing ammo & virtual lives amount.
In the play set a shot is realized by an infrared impulse. When a player presses the trigger an IR-impulse sent by Phoenix is accepted by another player's headband. To reload the tagger one should use a special button. The cartridge magazine is not detachable. The foresight & backsight are Picainny rail mountable. On the buttstock there's a shackle for a one-point belt.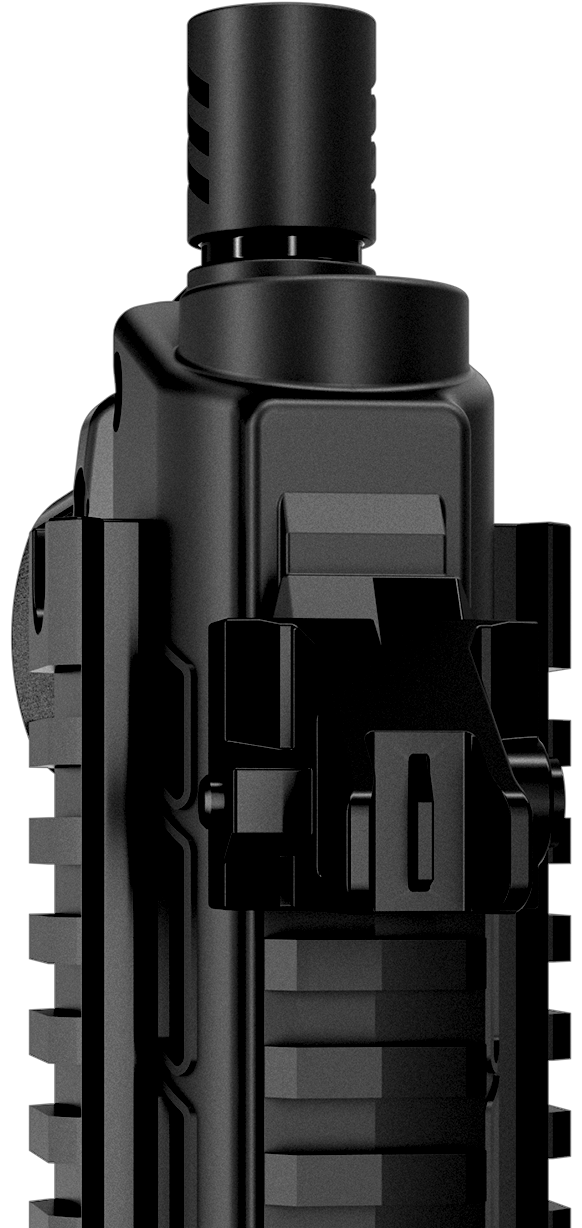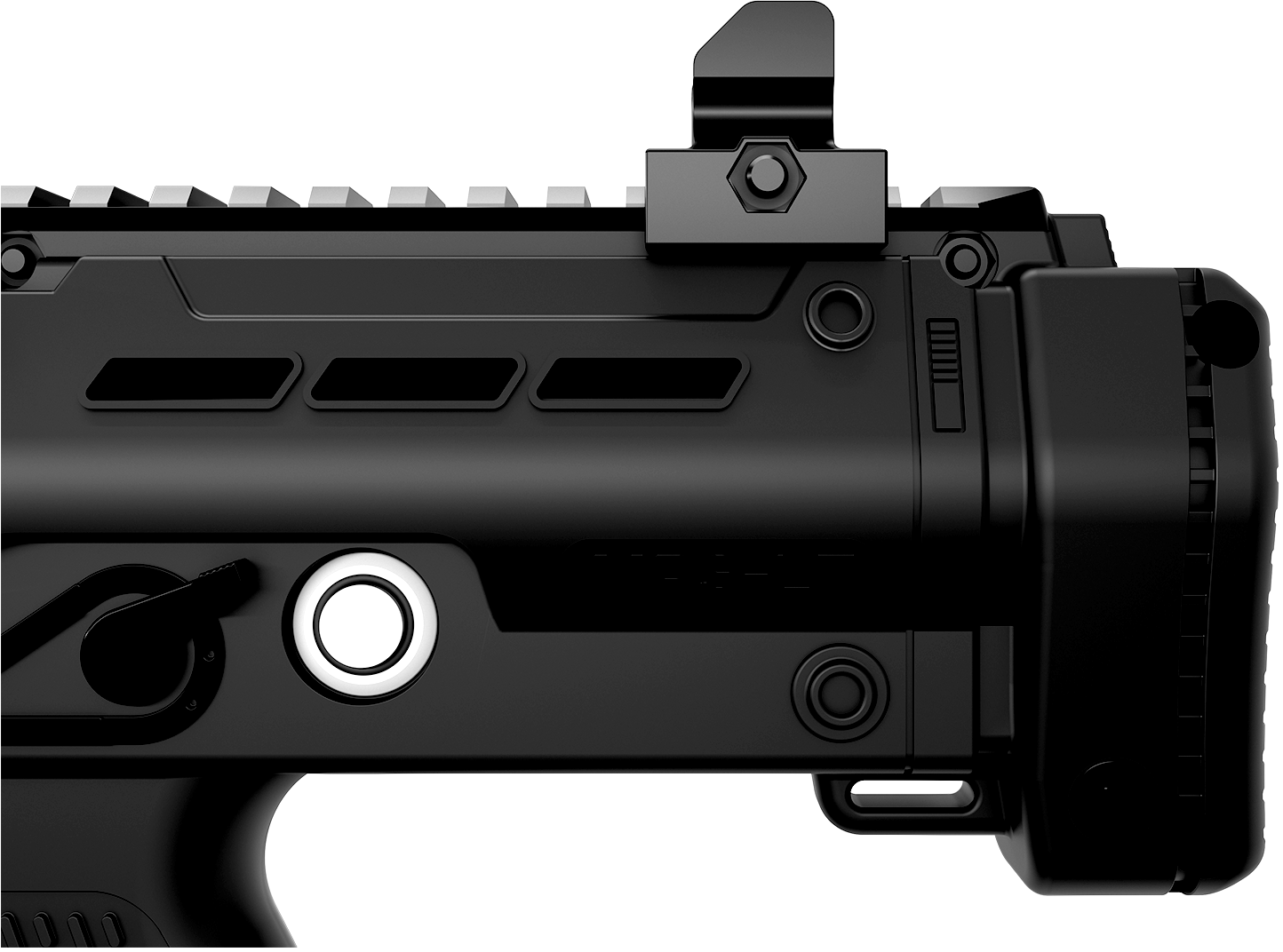 The work on the new tagger body started in May, 2014. In November 2017 LASERWAR specialists presented the final version of Phoenix & made its market launch. By now this laser tag weapon has been exposed at the largest entertainment equipment exhibitions such as Asian Attractions Expo in Singapore, Euro Attractions Show in Germany and IAAPA Attractions Expo in the USA. Thousands of exponents, guests and visitors had an opportunity to appriciate the design & development of our company.
When any detail in the model was changed we produced a new item & tested it on the playground. On the development stage the amount of test samples exceeded 3 hundred items. After we determined the most successful prototype a press-form for thin-wall molding was cast. Only after that we cast the body halves, sights & tactical grips. The final specimen is solid and reliable due to its appropriate plastic frame. Phoenix body is highly robust & may be used under different climatic conditions.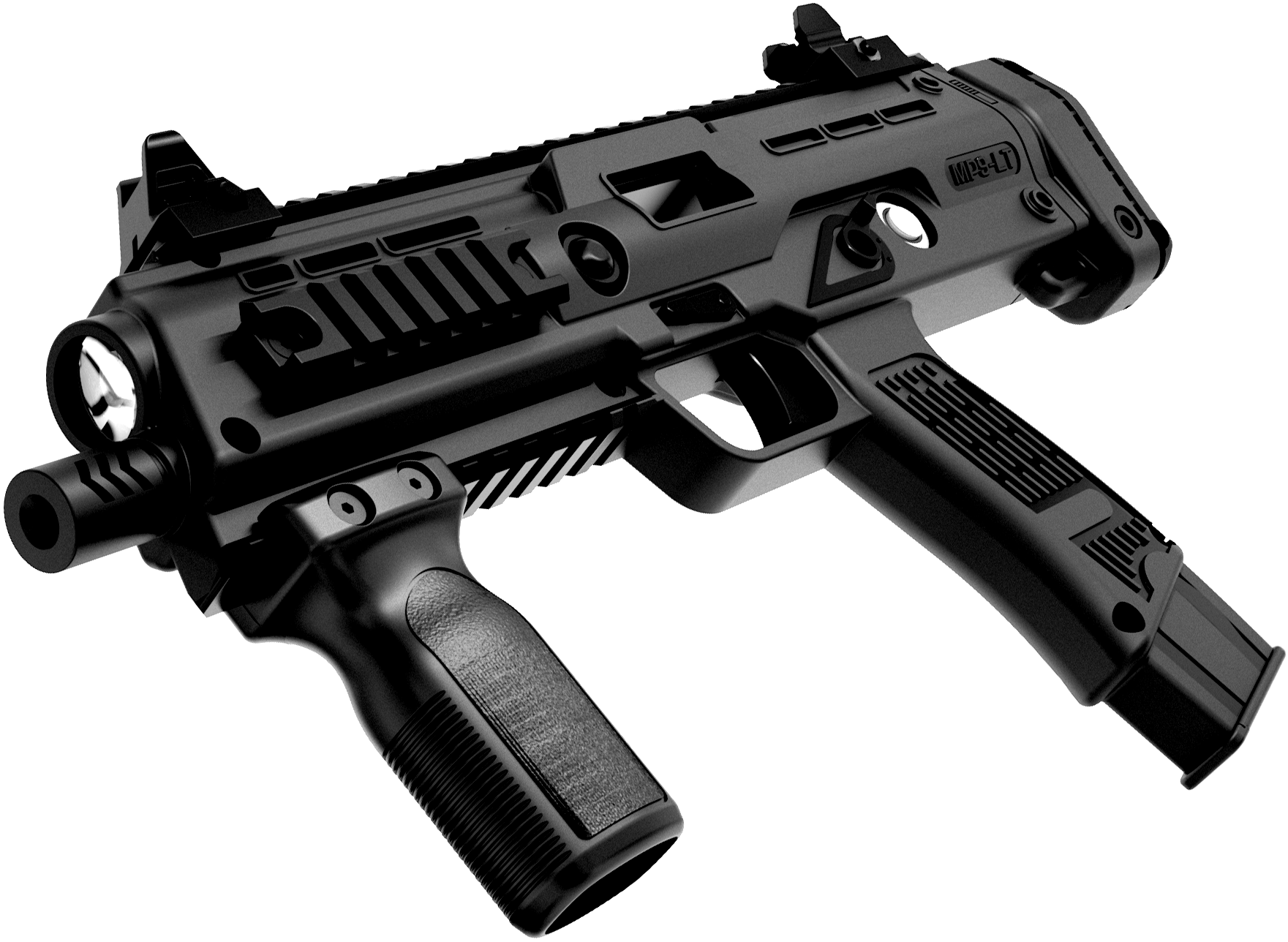 +
+
Width — 395 mm
Depth — 60 mm
Height — 240 mm
Weight — 780 grams
Battery life — 30 h
Battery type — Li+ (2,2 Ah, 7.4 V)
Charger type — Li+ (8,4 V, 1000 mA)
Effective firing range — 300 m
Material — shockproof polycarbonate
4 Picatinny rails
Tactical grip
Ergonomic stock
OLED-display
Authentic fire extinguisher
Loud speaker
Reliable reload button
Unified screws


The most difficult thing in our project is to stick to technical requirements in outer view as well as in inner space. In the heart of Phoenix there are circuit boards, a speaker, vibration motors. Our goal is stable & durable work of the play set.
Thus we always give electronics components placing a considerable thinking. As a result we got a good balance: a brutal look & compact inner conctruction. Now the tagger is used in laser tag clubs worldwide. That proves our international acclaim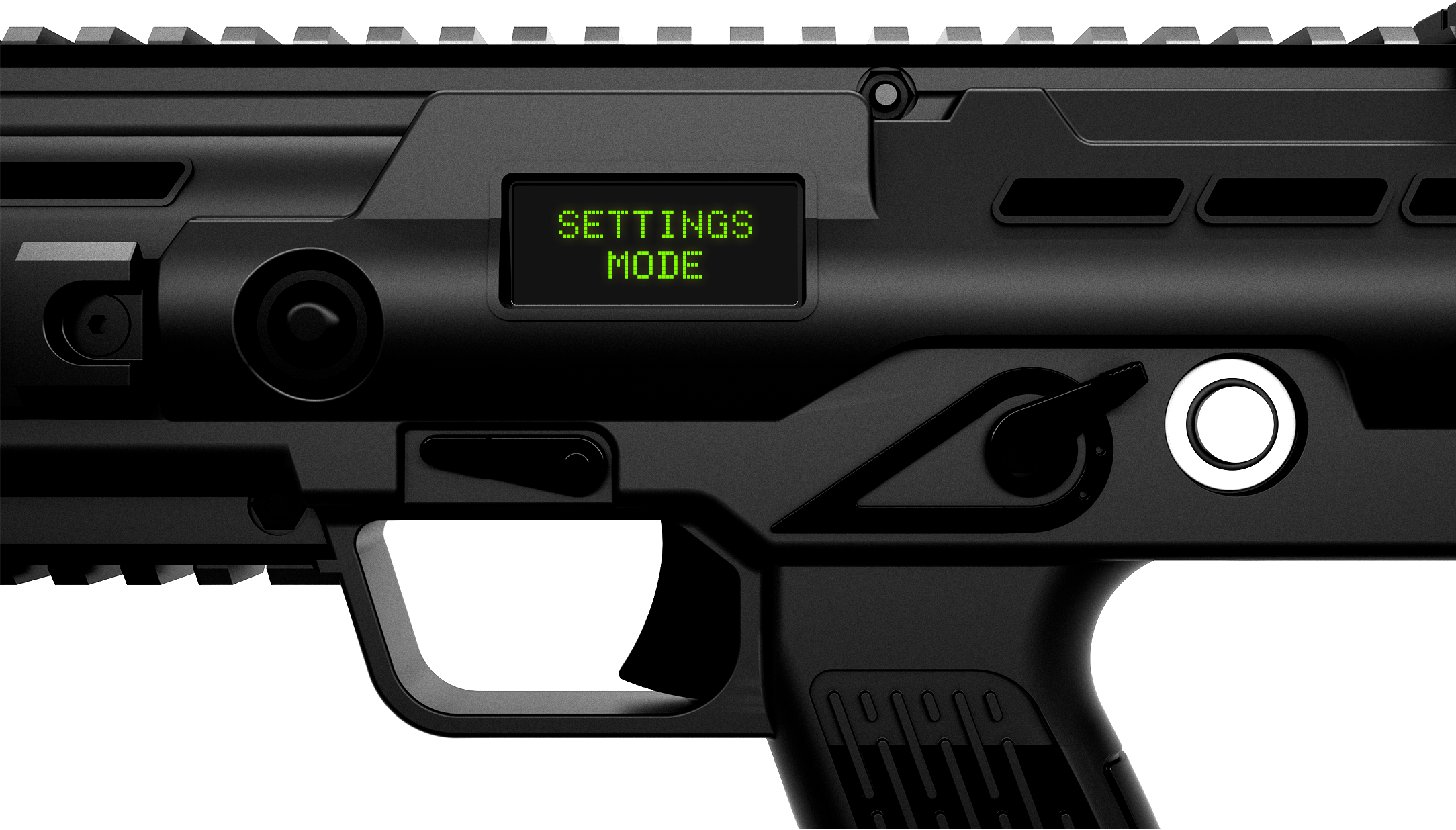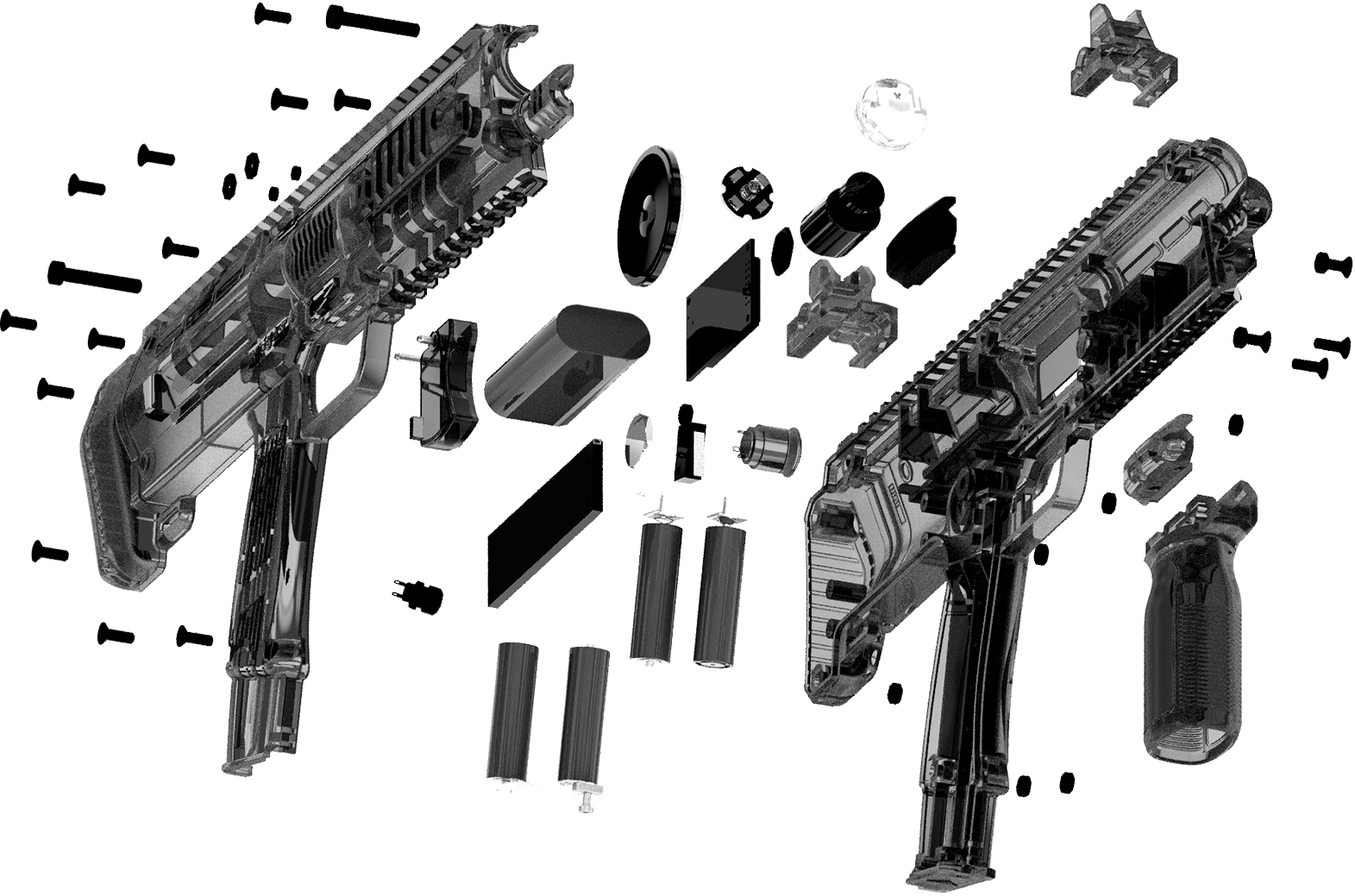 We have a
fresh
take on laser tag.
Though laser tag is often identified with
Q-zar
, we try to
develop
an entirely new branch — military
simulation
. In laser tag game one may learn team play,
tactical
approaches & strategy. We
inject
to convince people that
actively
spent leasure time is much
healthier
. Playing laser tag keeps us in
high spirits
.
Phoenix
project
is one of the instruments for achieving these goals.