Competitive advantages

Ten years of LASERWAR's experience in facts and figures
Thousands of clubs around the world
Today more than 2500 legal entities and more than 5000 individuals on the globe work with LASERWAR equipment. For us, their trust is the most important indicator that the company is moving in the right direction. Many of the rental clubs that started with LASERWAR have become large organizations with their own playgrounds. They successfully withstand competition and gain more and more regular customers.
Cities and countries where LASERWAR equipment is supplied are displayed on the map of customers. Thousands of active laser tag clubs in different parts of the world are not loud words. It is the real result of our work.
Map of customers
83 countries and over 24,000 completed orders
When we first started, the laser tag industry as such did not exist, and everyone was learning from us. Today we supply our equipment to 76 countries around the world. Our equipment is used in clubs all over Russia, in CIS countries and abroad - in the USA, Germany, Poland, Italy, Spain, Canada, Great Britain, Malta, France, Australia and many others. Even on the islands of Oceania, you can play with LASERWAR taggers! We've done all this in ten years.
Own equipment for arena laser tag
An excellent price-quality ratio allows our products to successfully compete in the international market. We have dedicated a separate website to the CYBERTAG project. We invite you to get familiar with all the characteristics of the equipment and learn how we create the best laser tag devices in the world. Welcome to laserarena.com!
Laserarena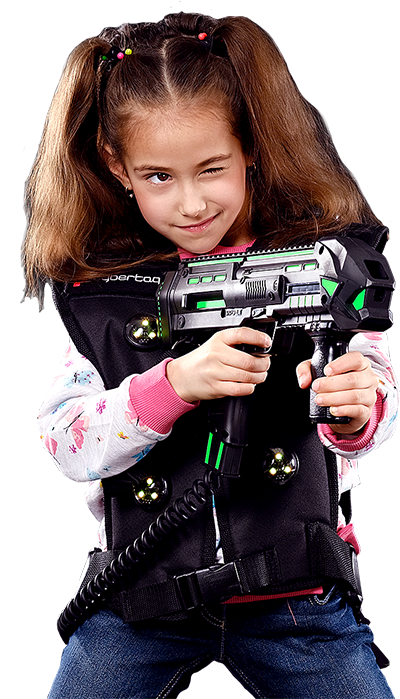 LASERWAR has released its own line of professional, equipment especially for arena laser tag. It is based on advanced achievements in electronics and the best design solutions. CYBERTAG is a full-fledged complex of equipment for uninterrupted work of laser tag arenas. Futuristic blasters and comfortable vests, functional devices, a large number of exciting scenarios. The highlight of the project is the CYBERTAG configurator software.
Configurator
Laser tag for the whole family
For those who want to spend more time with their families and not spend their weekends in rental clubs, we have developed exclusive game sets under the brand name TAGER. The equipment works on the principle of "plug and play'. TAGER Warrior 303 and TAGER Warrior 301 were based on our iconic AK-12LT Predator. There's no need to buy an RGB headband for them - we've made sure it comes with the weapon. TAGERs are battery powered, which emphasizes the family focus of this equipment.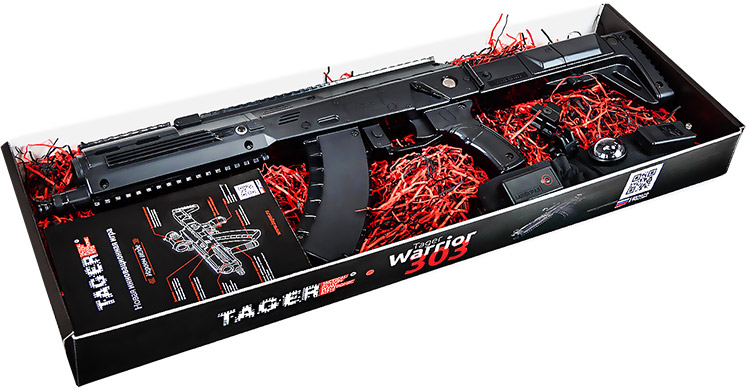 The game set weighs only 1 kilogram and is perfect for children over 6 years old. No additional devices are required to set up the game. It is enough to download the program from Google Play and install it on your smartphone. The software allows you to calculate statistics, shows the player's rating, number of shots and the percentage of hits. TAGER weapons are successfully sold in our online shop, as well as in large retail chains and on online platforms. TAGER makes laser tag even more accessible!
Buy laser tag game sets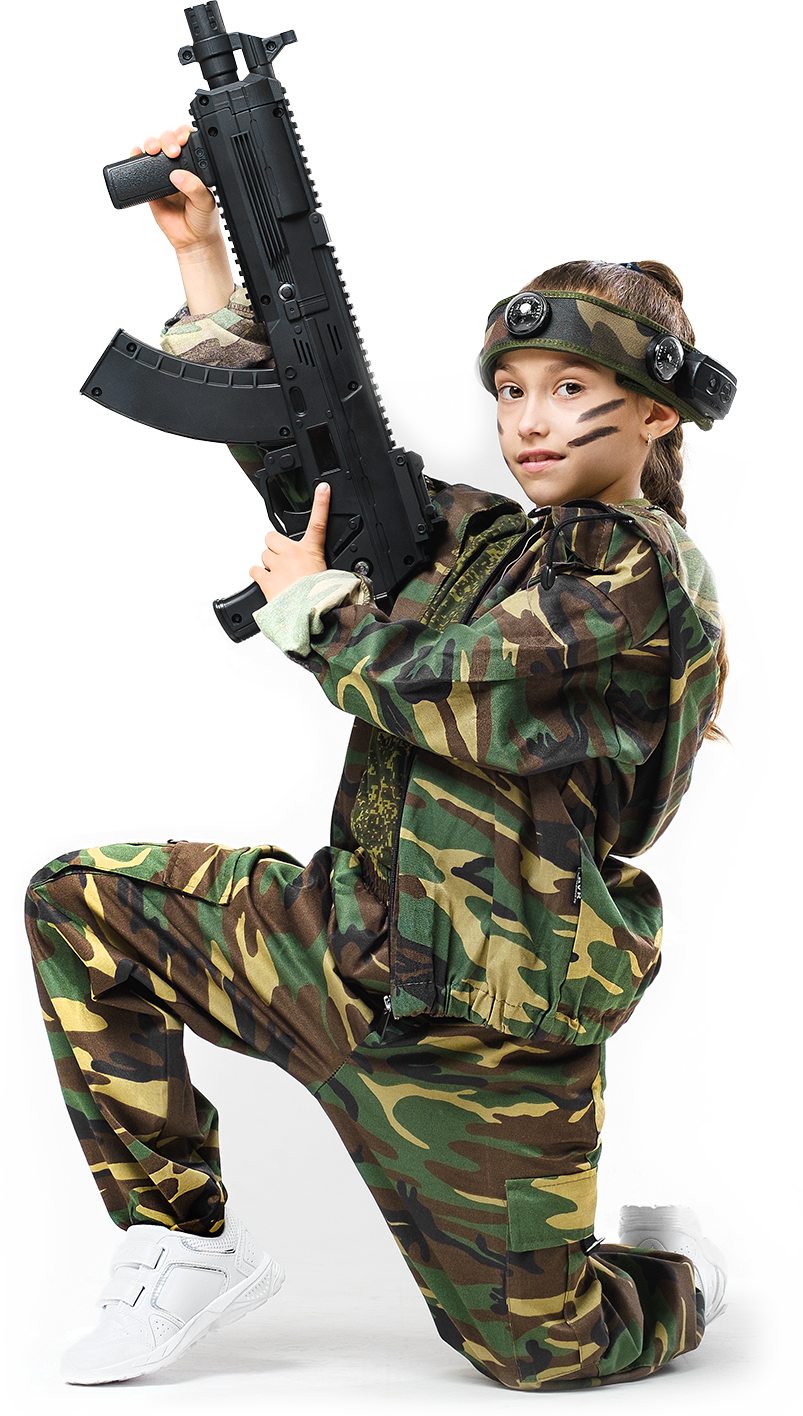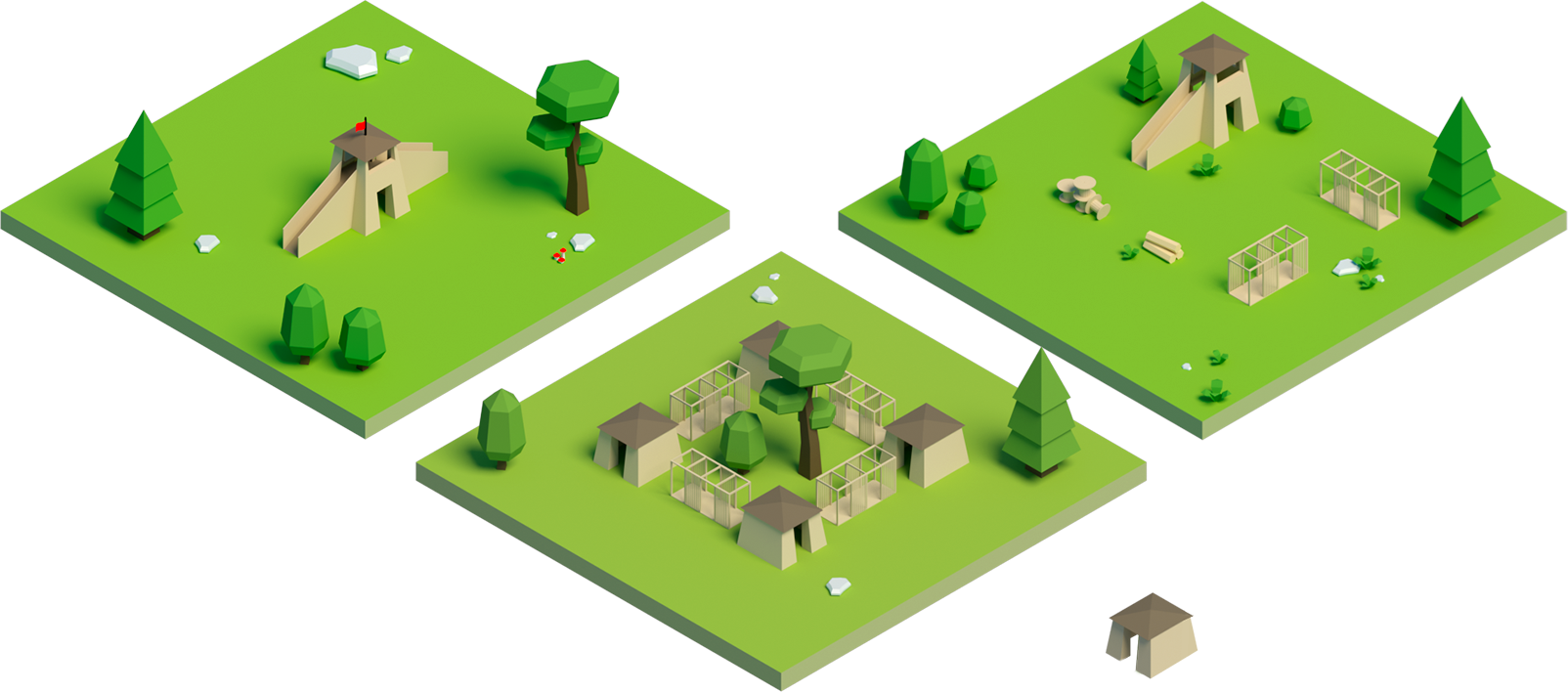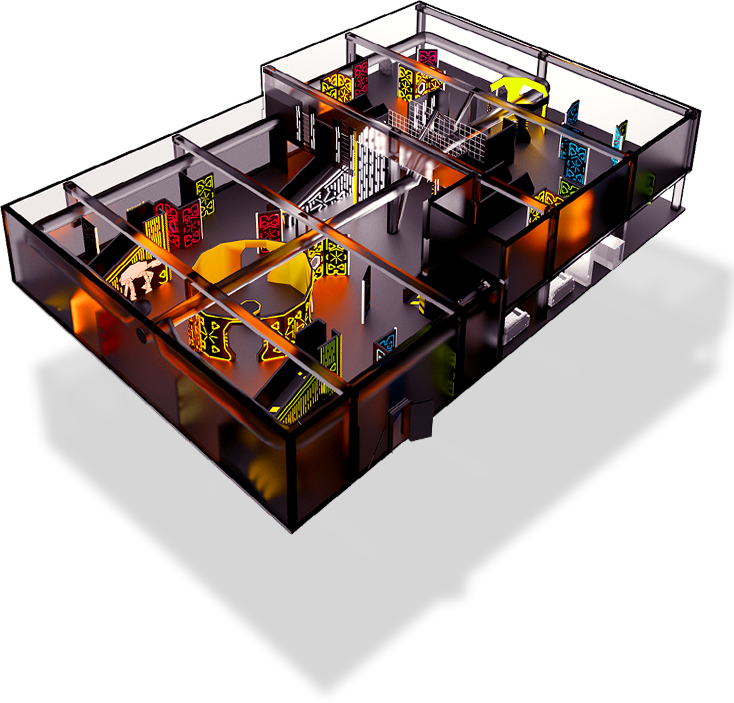 Laser tag equipment for any requests
Every year our company improves electronics, hardware and software. Every qualitative change we try to mark with a new number. Each generation has its own peculiarities.
v.8 Sport
The v.8 Sport generation uses PRO and Microgeneration boards. Thanks to the small SMD components, which are installed with the help of the automatic installation, our boards have a minimum size. The grenade launcher and second weapon have a hardware fire modes switching system. All of it adds to the authenticity of the game sets.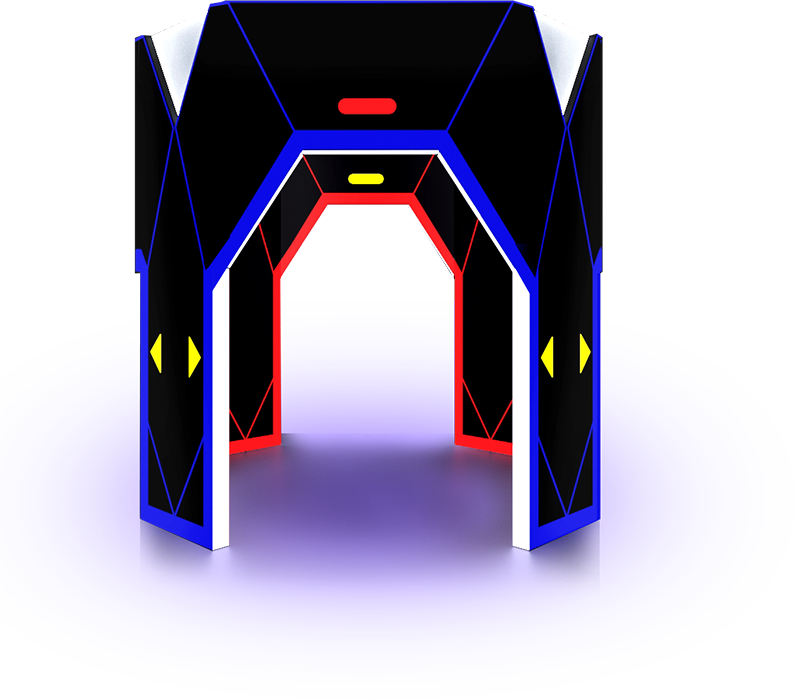 The 8th generation has a range adjustment on a scale from 1 to 100%. This parameter doesn't depend on the battery charge. The eighth generation also features an improved sound system with 61 effects. For the first time, the volume control has been applied. In the eighth generation, players were able to record their sounds, download statistics and upload data to social networks. The Feedback function and OLED display can be purchased additionally. In the eighth generation popular laser tag scripts Zombies, Terminator and Last Hero became available.
v.9 Smart RGB
The v.9 of Smart RGB generation, in addition to the basic functions of the 8th generation supports the Smart RGB bandage, which we have explained to you in detail above.
In addition, all ninth-generation game sets feature a recoil feature. Another feature of this generation is that you can additionally install an OLED-display and a separate hit sensor. The sensor eliminates any possibilities of shooting from around the corner.
If the sensor is hit, the damage can be applied to the weapon itself or to the player's health. It can be selected in the settings of game sets.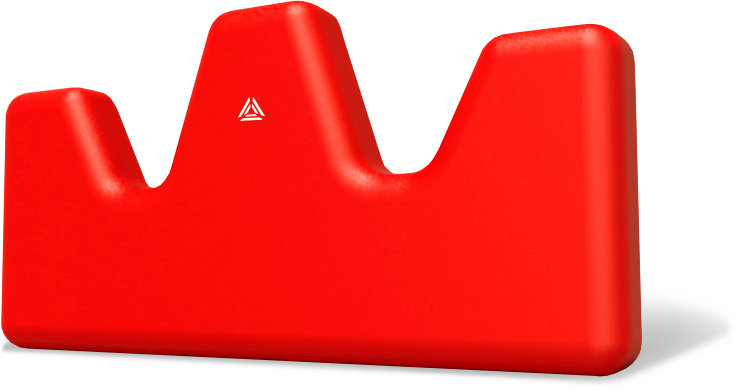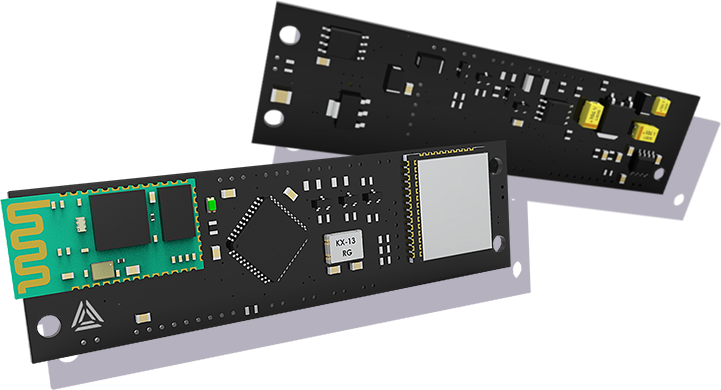 X-Generation, the 10th equipment version, has absorbed all of the best practices of previous years and brought new revolutionary technologies to the laser tag industry. For the first time, it gaves fans of outdoor laser tag the opportunity to read game statistics online, manage their own arena, see what equipment was used in the games and monitor the rental of equipment as well as create a lot of unique stories. The X Generation equipment is equipped with the latest optical system Parallax.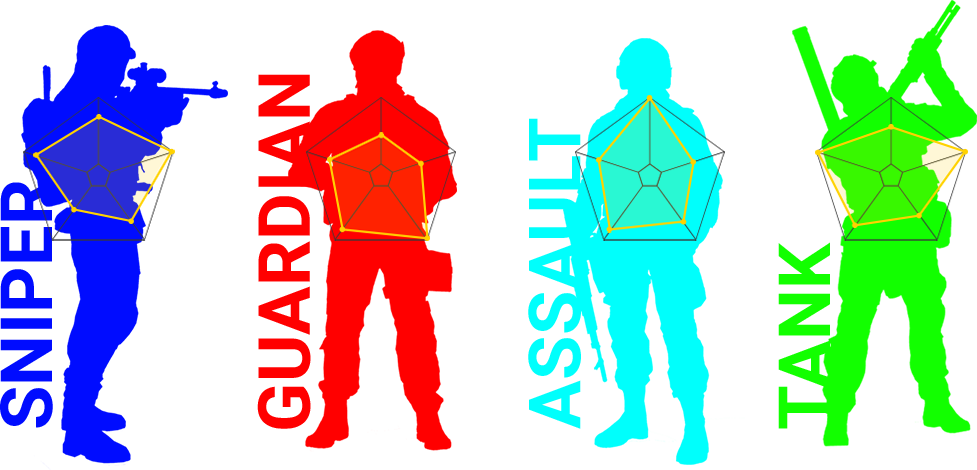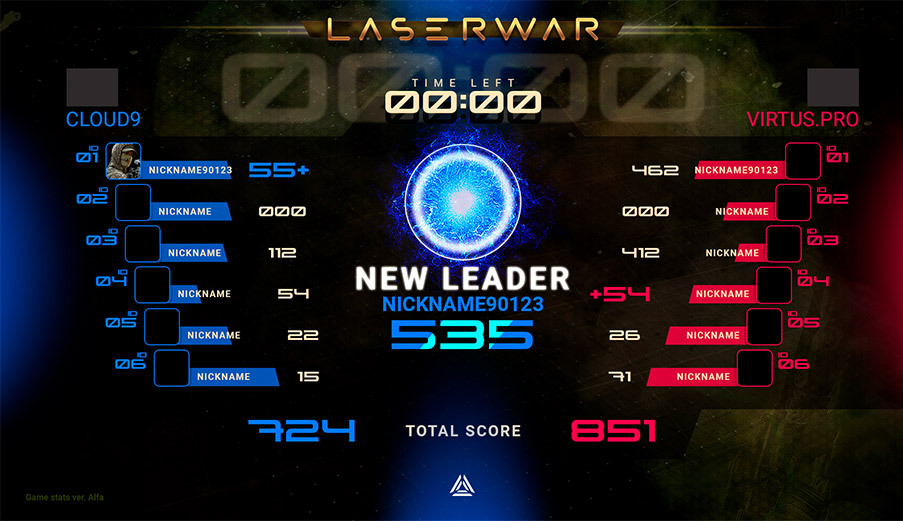 Thus, over ten years of operation, LASERWAR has managed to create a line of laser tag equipment for both outdoor laser tags (8-9 generations) and hybrid arenas (10 generations). But we would like to go even further. You can be sure that the fans of laser tag are still waiting for a lot of useful innovations and breakthrough technological solutions!
Original laser tag projects
The taggers and devices in our catalogues and online shop are the core of the LASERWAR product range. However, we are not limited to standard offers and are ready to perform any project under the order. We have such unique developments as laser tag biathlon, laser tag shooting gallery and laser tank fights. These and other ideas can be adapted to your club's needs.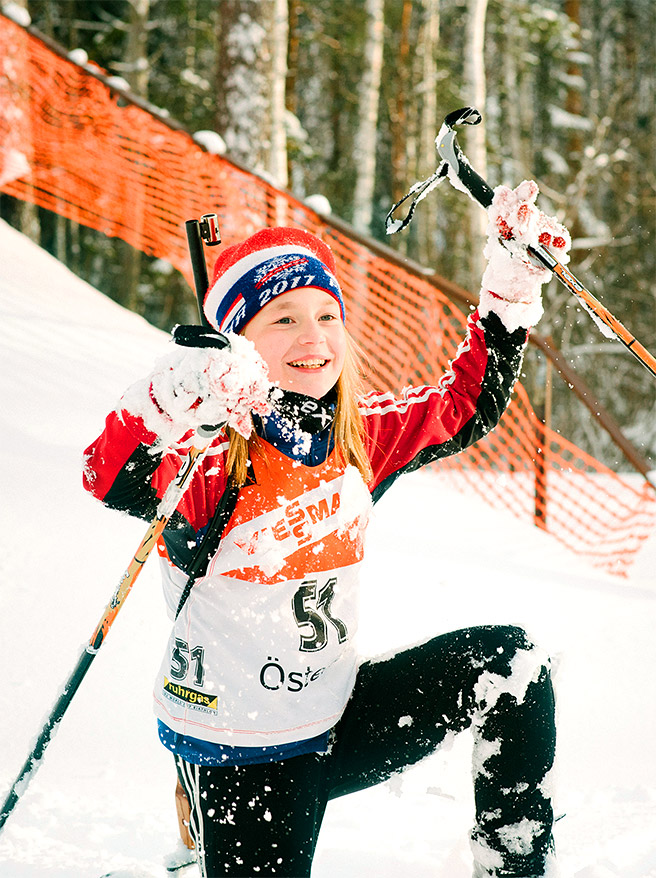 Laser biathlon 2.0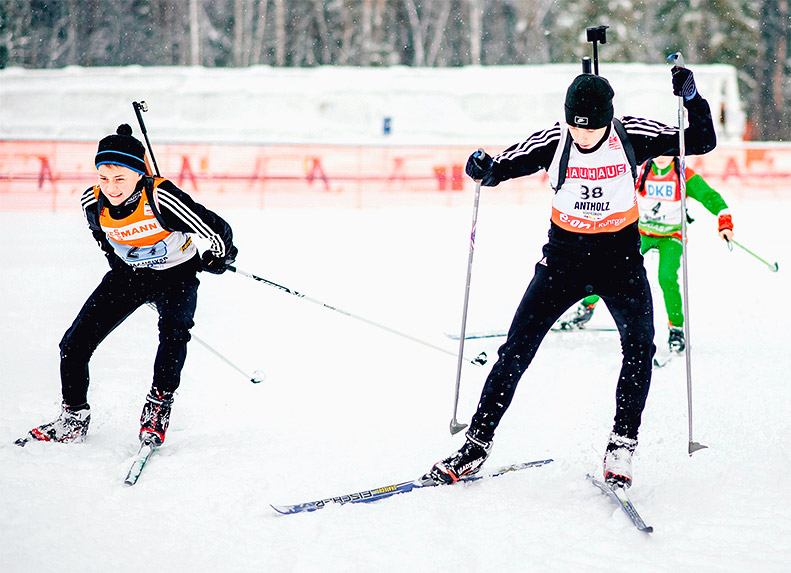 Key events for the laser tag industry
LASERWAR is a regular participant and provider of big military-patriotic events and laser tag tournaments: "May Maneuvers, Open Laserwar CUP Brothers in Arms, sports, military tactical tournaments of regional and international levels. The company's work in this direction has been marked by lots of diplomas and awards of the Young Army Cadets National Movement, the command of the Airborne Troops of the Russian Federation, the Russian government and the governor of the Smolensk region.
We promote healthy lifestyles, enjoy active recreation activities and strive to make laser tags an accessible and popular type of sport.
We understand how important it is for our clients to be confident in the quality of the products and know what they are paying for. We are open for cooperation. At any convenient time, you can visit our production in the city Smolensk and see with your own eyes how to produce the best laser tag equipment in the Russian market.
By choosing LASERWAR, you can be sure to get high-tech, reliable and safe laser tag equipment that will last you for years to come.