New PARALLAX optical system. On sale from 1 August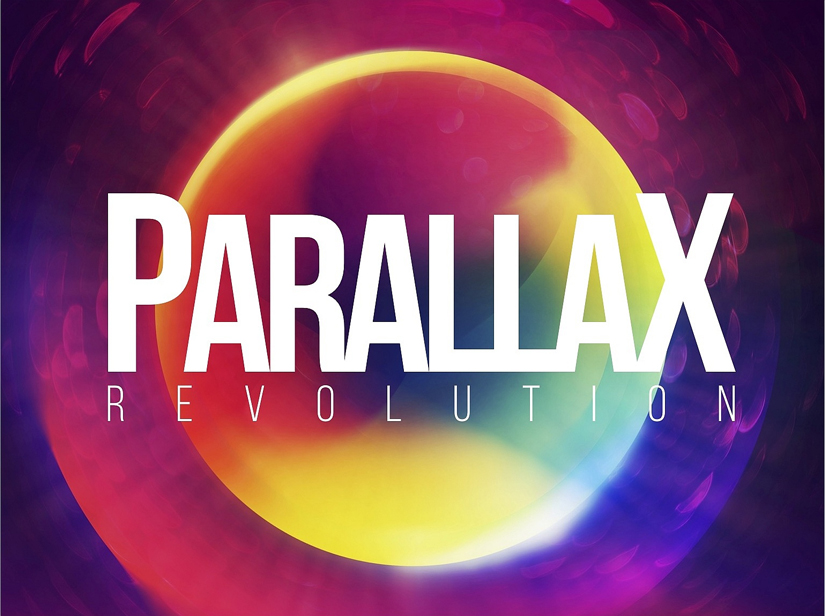 Dear friends, as we promised, here is a big report about our new optical system Parallax. We prefer not to be all mouth and no trousers, we care about our reader, so while creating such long reports, we always divide the text into points. This way, the information is always more comprehensible. Whatever you are doing at the moment, take a 10 minutes' break and read about how laser tag is about to change soon. New sights, firing range, hit mark – there is something to learn about here.
Appearance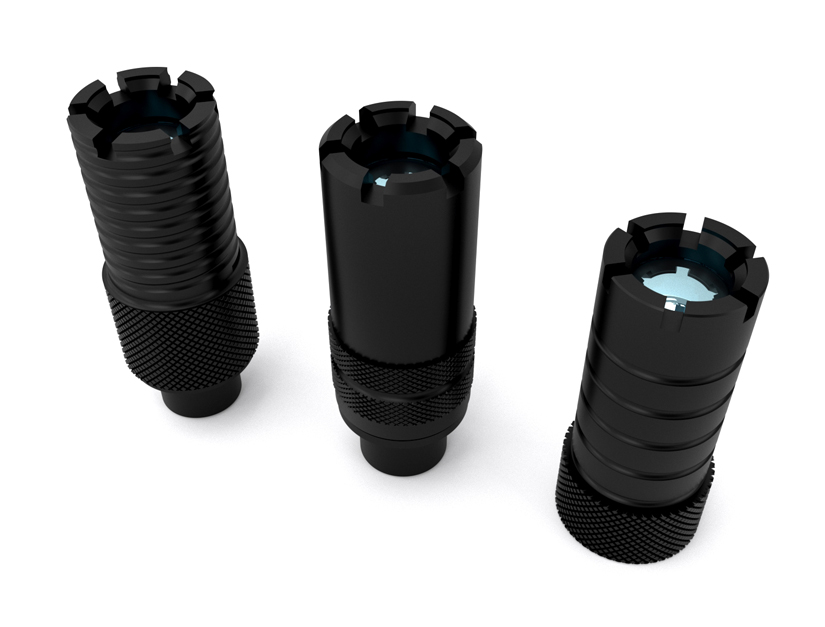 When designing our gadgets, we always concentrate on every detail. Performance, style, comfort – these three features form the basis of all new LASERWAR devices. Every idea is discussed and tested. Does this take a lot of time? It does. Yet we are not in a position to give away 'raw' products. It takes us long to release our developments, which keep our laser tag players happy for many years. Our method works and there is plenty of evidence to support this.
Speaking about sights, we have always acknowledged the fact that these are among the most important elements of a laser tag blaster. Why? Because all the attention is drawn to a scope and so it is our incentive to make it look as authentic as possible. When designing the Prism, we ensured that it looks exactly like real silencers. The tagers that come with such sights do not look like toys, while our company logo won't leave anyone indifferent.
As to the new operating system, we have gone even further. Flash suppressors were used as a basis. Tagers fitted with Parallax scopes look like combat weapon samples. Compared to the Prism hybrid, the length and the diameter of the barrel of the new optical system are almost 3 times as small. Besides, each type of weapon has its unique design. Assault rifles, machine guns, SMGs can boast extraordinary designs. In 2018, we can say that none of the producers on the laser tag market offers such a solution.
Material and construction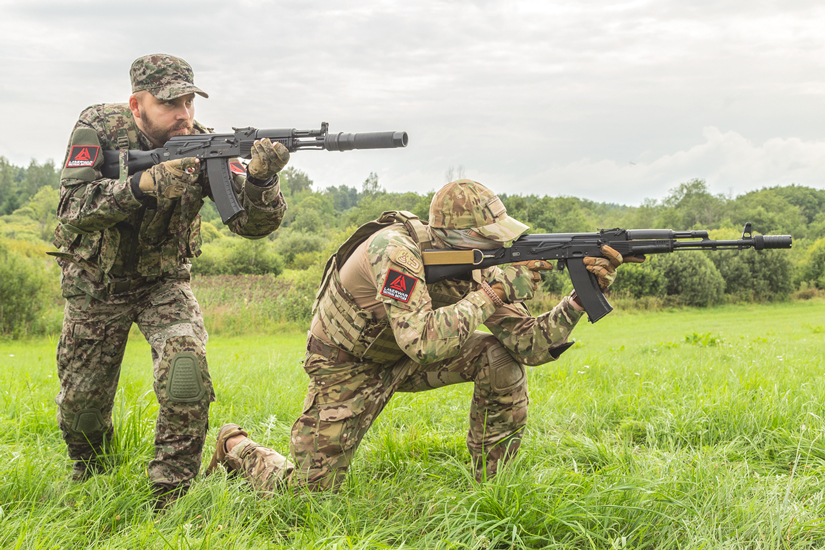 In the process of product development, we acknowledged the needs of hire clubs, as well as of players with own tagers. Both need reliability and comfort when repairing and replacing barrels. The new Parallax scopes are made from thermoplastic polymer, which is just as good as other highly durable polymers used for construction purposes. The tests that were held showed that Parallax will withstand hard wear, while the internal components are well protected against humidity, dirt, dust and snow.
We have preserved same construction and have designed a new universal module mount for various rifle types – this is especially important for introducing the new scope to the vast range of LASERWAR products.
Internal construction and certification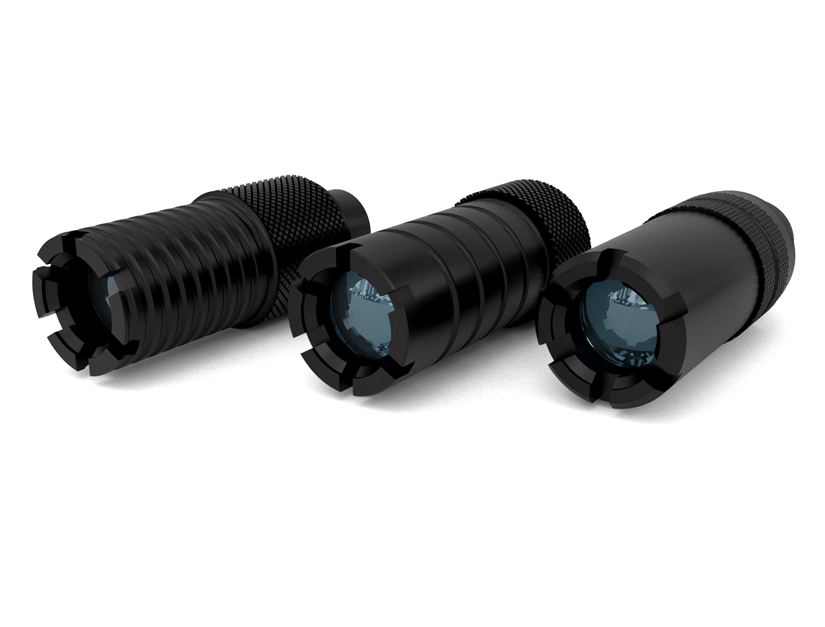 We would like to talk about safety now. Back in autumn 2017, we had the first sample models of Parallax tested at a Moscow laboratory. A few months on, we received detailed test protocols and on the basis of the test results, we applied for a safety certificate for our Parallax optical system. This official procedure took us almost half a year. Yet this was not wasted time – we invested it into your safety. This is not something one can save on.
The new scope is absolute safe for eyes. This is not an unsupported claim – our Parallax has a safety certificate, and we are not going to hide it from you. It can be found on our website.
We know what it means to be responsible for our product and technical solution. Thanks to our approach, thousands of clubs all over the world keep working with us.
Characteristics and figures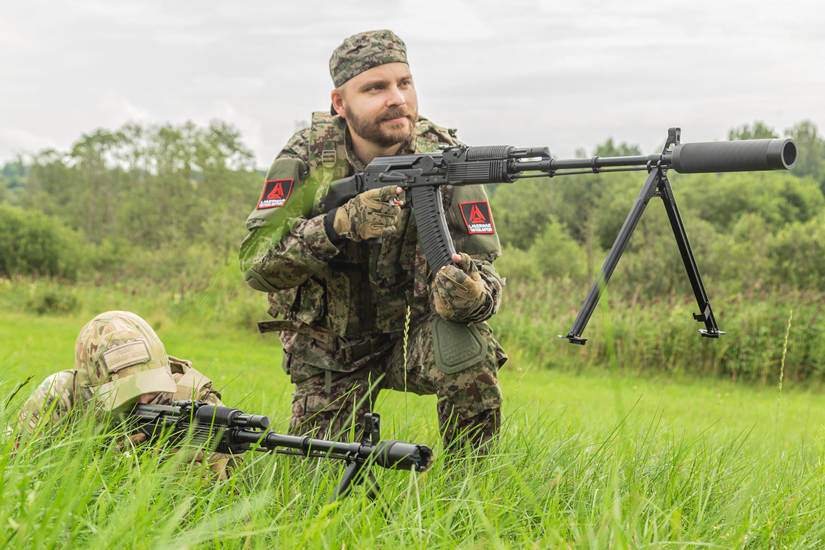 Let's move on to the most interesting part. Everyone's curious about figures. Nearly every year we record the results of distance and precision tests, thus we show what marks LASERWAR tagers have achieved. The year of 2018 won't be an exception.
Strictly speaking, we have carried out lots of tests and checks which show that the hit spot of the Parallax is on average 3 times smaller than that of the scopes that were released earlier.
As to distance, it will increase thanks to the new operating system. Some may say that Prism was fine anyway, so why increase the distance even further? We have an answer to this. Distance is the key indicator used to differentiate between laser tag and other military and sports games. This parameter is regulated by means of the LASERWAR configurator, which is the advantage of laser tag. This means that you can always choose the required values for a comfortable game. Compared to Prism, the distance has increased by 25-50%. Next week, we will tell and show more about this in our videos.
Due to the regulated positioning of the emitter, the number of ricochets has decreased several times. When playing inside premises, all one needs to do is adjust the shot power parameter, no problems whatsoever. More attentive players will immediately notice the decrease of ricochets in Parallax: this parameter can hardly be measured, yet according to physics laws, 'the angle of incidence equals the angle of reflection'. When the diameter of a spot becomes smaller, the area of ricochets gets proportionally smaller, too.
Replacement cost and market launch
When will the new scope become available for the buyer? The official market launch will be on 1 August. A play set with the new scope will cost 770 roubles more compared to the Prism. To replace your old barrel with the new Parallax, you will need to pay 2990 roubles. Any rifles of generations 8 – 9 can be modernized, with the only exception of Predator and Phoenix, for they have integrated scopes. These tagers, too, will be upgraded soon, but we are not going to reveal all our secrets for now.
For those, who wants to integrate the now scope by themselves, the price of a Parallax infrared module is 990 roubles.
We remembered about additional programs, too. We are announcing Trade in until 1 September: send us a play gun with any other optical system and get 20% off modernization guaranteed. This offer cannot be used in conjunction with any other offers and discounts, as well as discounts given to golden and silver customer card holders. The Parallax scopes have revolutionized the price.
Results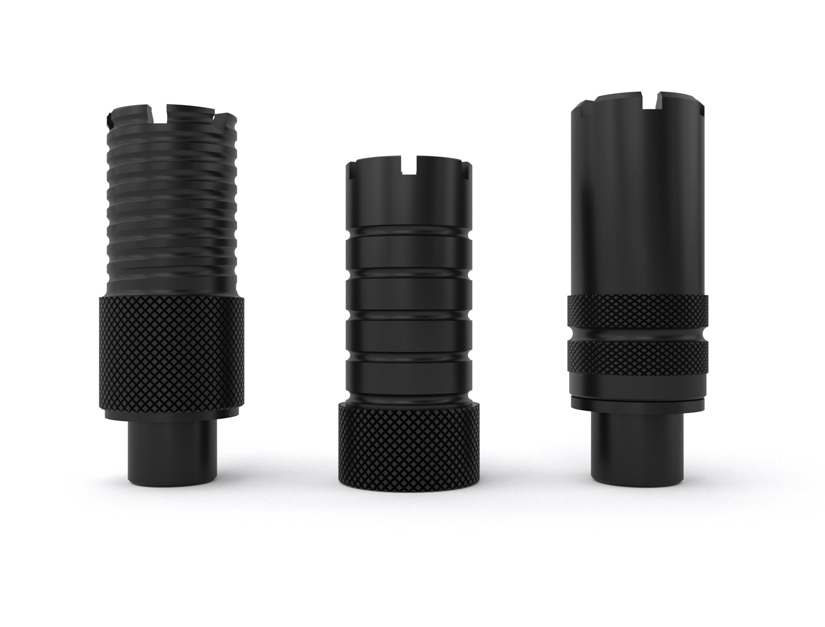 In the end we always talk about the results of our work in figures. It is vital to understand just how long it took us to get ready to write this piece of news, to achieve this stage of development, to the new laser tag we've been dreaming about. 2 years of developments, hundreds of variants of barrel design, countless tests in open areas, working on stands, meeting regulation standards for each single detail. We are ready. Parallax is a revolution in optical laser tag systems. Just see it by yourself. The video of tests will be available next week. Fancy watching it?
Related news