USB base emulation In Smart PRO remote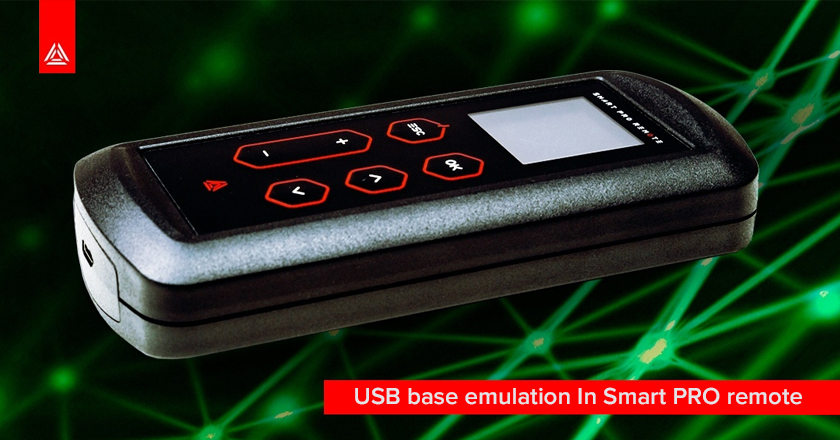 Great news for laser tag club owners and anyone who uses the LASERWAR configuration via the LASERTAG configurator.
Starting from firmware version 1.10 the Smart PRO remote can be used as a USB base. You get two devices in one! Now you don't need to buy a separate USB base to work with the LASERTAG configurator.
To use the remote control as a USB base, you need to update the remote control firmware to Smart_PRO_Remote_v1.10 or higher by downloading it from the our website. Then go to SERVICE and select IR BASE. After pressing the "OK" button, follow the instructions on the remote control screen: Connect the remote control with a USB cable to your computer and start the LASERTAG configurator.
The remote control will work as a USB base until you press the ESC key, after which it will return to the main mode.
Related news