PRO REMOTE + BLUETOOTH MODULE = UPGRADES MADE EASY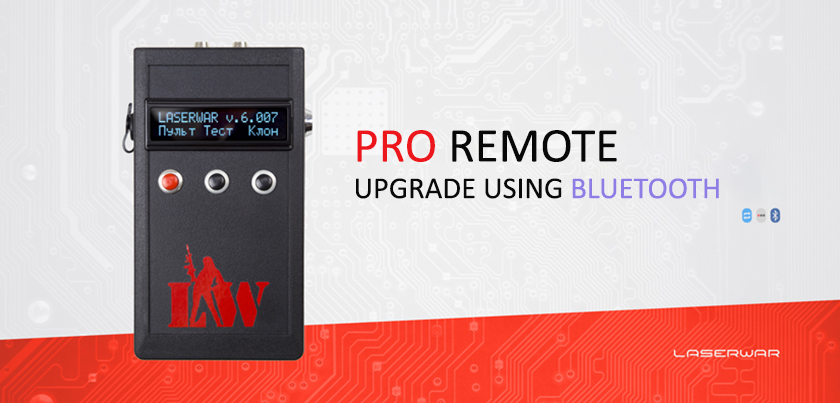 The LASERWAR PRO remote is a must-have item on the list of additional equipment. Therefore, it is very popular with instructors and club directors. Are you, too, using this device to configure blasters? Then we've got great news for you: the process of firmware upgrade has now become even easier. Thanks to the built-in Bluetooth module, there is no need to use a USB base any more. Besides, this significantly speeds up the process, for you do not need to send your equipment to a service centre to have the firmware updated – you can do it by yourself. The latest firmware version is available now.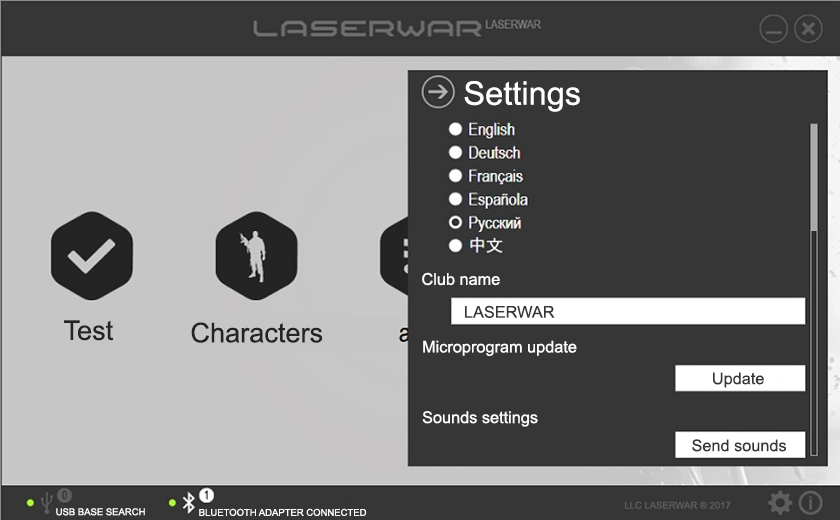 To update firmware for your PRO remote, select the programming mode by turning the key in the advance security lock while pushing the red button. The following phrase will appear on the screen upon that: Remote Control/ Bootloader and the diode on the front panel will light up blue. Launch a laser tag configurator, open the Microprogram Update menu in the Settings unit. Now, download the firmware file from your computer, select a device and click on Update. As soon as the program finishes the process of updating, you can start using your remote.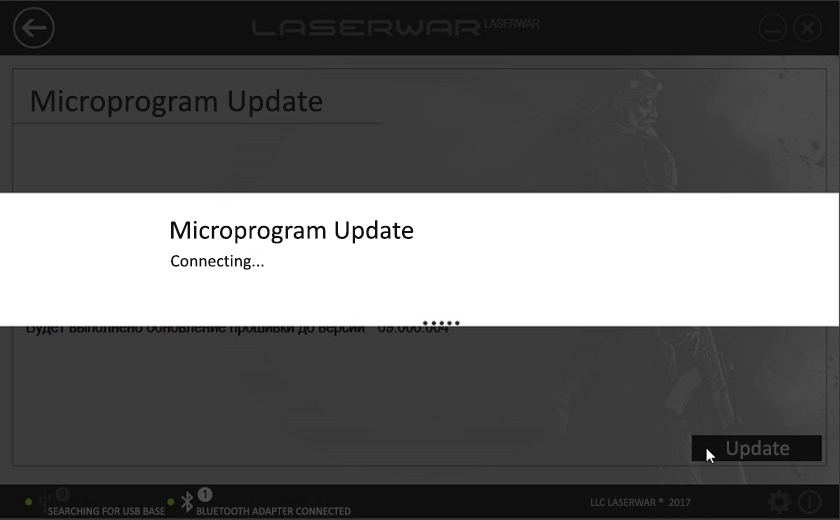 If you want to edit presets, do it the usual way – by means of a USB base. Launch the program, open the Pro Remote menu in the Devices unit, connect the USB base to a computer. Make sure that the base sensors are right in front of the infrared sensor of the remote. As you know, it is at the front panel of the remote. Activate the device by turning the key in the advance security lock while simultaneously pushing the central button. The phrase 'PC – Presets' will appear on the screen. If the USB base operates correctly, the device will instantly enter configuration mode and the type of connected device will be displayed in the configurator. On editing the required parameters, click on Send. The PRO remote is now ready for the fiercest laser tag battles on the polygon.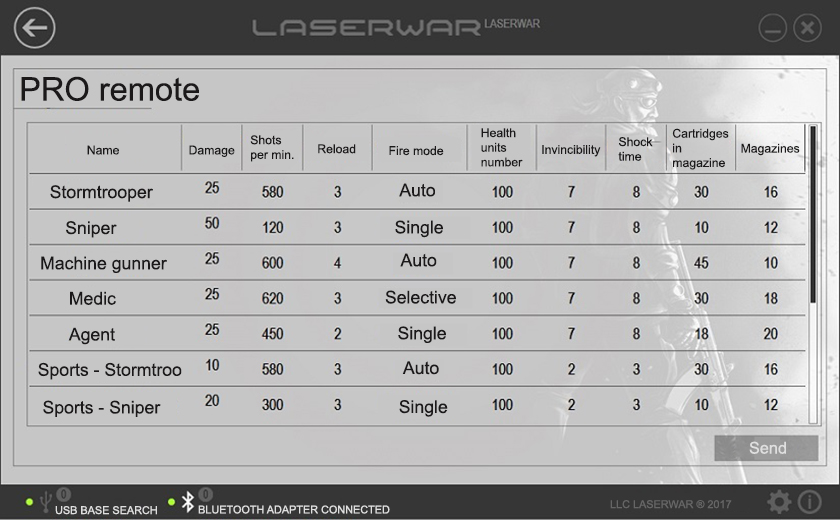 Good news for the owners of older versions of PRO remotes: for modernization, which will include bootloader firmware upgrade and Bluetooth module installation, you will only have to pay 1000 roubles. To receive this service, contact our LASERWAR service centre by Skype: help-laserwar.ru, email: help@laserwar.ru or call us on (4812) 377-000 (added number 103).
We improve together with you by making laser tag even more exciting, interesting and comfortable and delivering only positive emotions.
Remember to upgrade your laser tag configurator to the latest version.
Related news