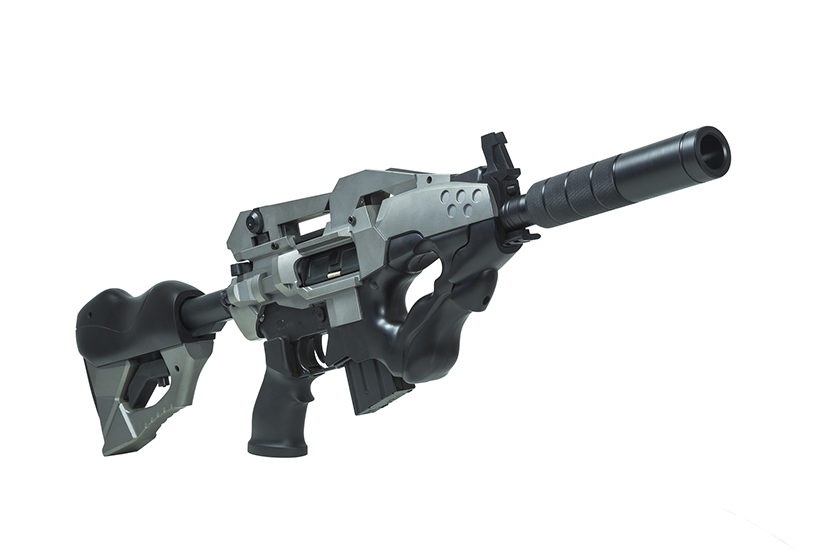 Good news for science fiction lovers. We call your attention to the laser tag set, made on the basis of the fantastic armour of the «Poseidon» Company from the Universe «Ghost In The Shell», also known as «Star Dragon» in the fantastic world of «Appleseed Ex Machina». Anyway, in this manner the manufacturing company IKA ZUCHI announces airsoft rifle «Star Dragon» which serves as a base for the tagger.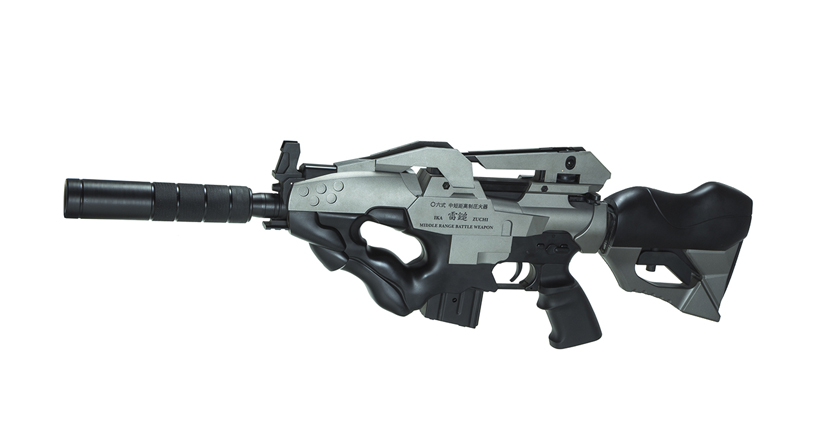 As unusual as this device looks, it is based upon the good old M4A1 with fairly familiar features. Adjustable butt on the piped foundation, comfortable rubber-coated pistol grip, steel magazine case, a recharge mechanism that is easy to handle by both hands, backsight, hid by the plastic attachment, fully unmask the prototype weapon.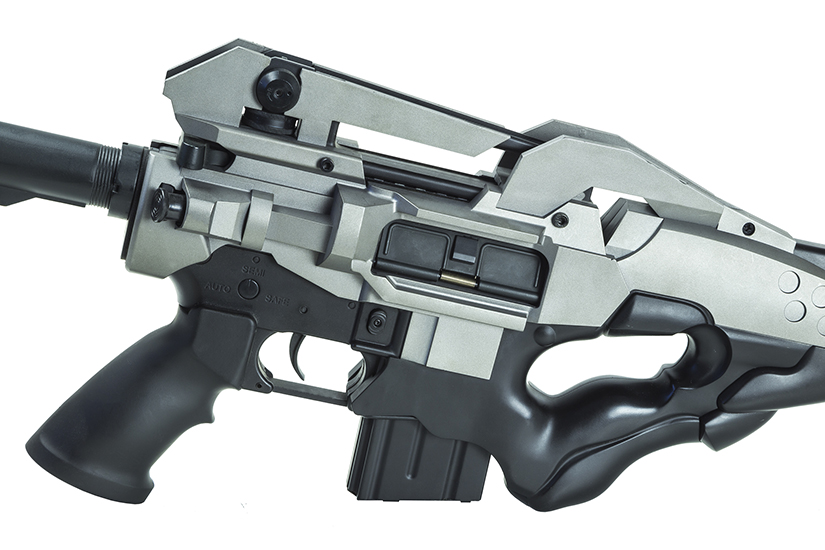 The tagger's frame is made out of punched metal parts and plastic. Adjustable butt with a cheekpiece of the anatomic shape has three static positions allowing to rectify it according to your demands. Plastic forearm forms an ergonomic handle, which is convenient in use both while shooting and carrying the weapon.

The aiming device is presented by an open front sight and a two-postion adjustable dioptrical rear sight.

The assault scopes ensure hitting the target from a distance up to 185 meters.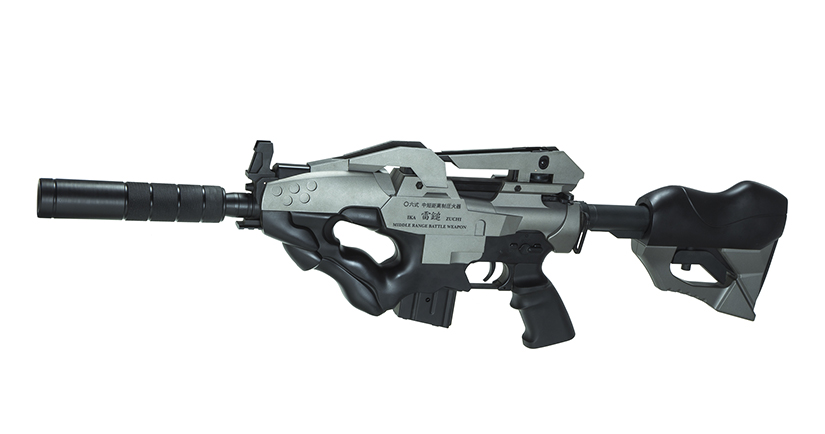 Activating of the tagger is realized on the controller of the fire mode, situated under the thumb. Two positions of the controller switch between the mode of single-shot fire and the mode of short bursts (3 shots each). A powerfull speaker guarantees a clear and realistic sound, while the recoil simulator in the butt stock will add to the shot effect.

Inside the model there is a lithium battery 2.2 Ah and the electronics of the 8th generation. The gaming set will work for 30 hours and after that will need charging. For this any LASERWAR chargers of the Li+ series will do. The charging socket is located at the butt end of the pistol grip, the LED power-on indicator is unobservable under the brace of the trigger.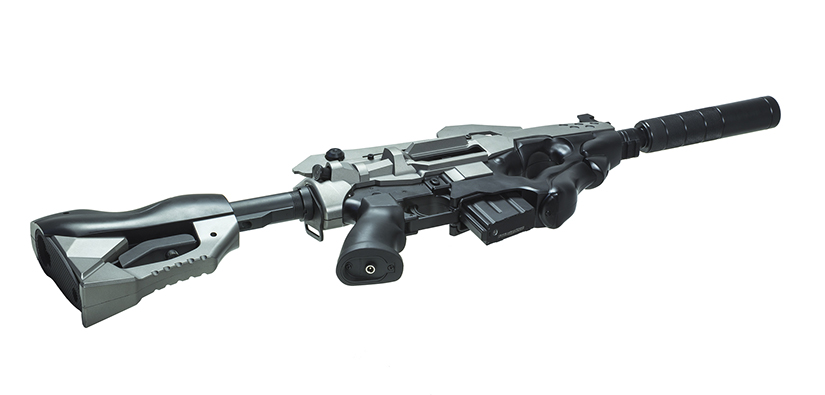 The weight of the rifle is 2.5 kg, length with a folded grip is 72 cm, with unfolded grip — 80 cm.

If you are a science-fiction lover, this laser tag set is just for you. It should be mentioned particularly that this device is produced in a unique copy and will make you owner of the exclusive device. The price of the set is 460 USD, and to obtain it you will have to get in touch with our managers. By the way, intact forest landscape season is round the corner: just the right time to think about your arsenal.
Related news