Smart control point. The update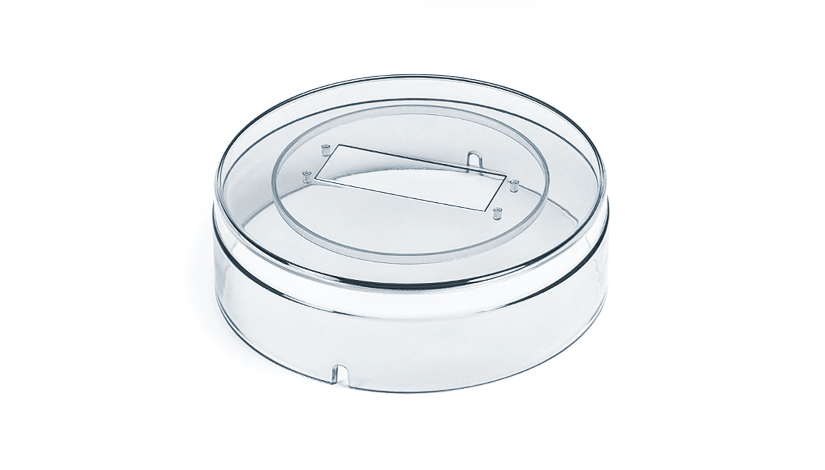 Now that we have realized the most successful projects, we are not going to stop here – construction flaws are frequently revealed when equipment is hired out, so we continue perfecting our gadgets.
This time, changes have been done to the Smart control point. We have considered the flaws that were revealed in the process of equipment hire and have fully transformed the construction of the top panel of the device.
The indicator panel of the control panel was initially protected by a matt cover made of relatively pliable plastic, which turned out to be one of the flaws. In the heat of a battle for control point capture, sometimes players get too active, so the protective cover receives excessive pressure from hits and bends. As a result, the sensitive parts of indication get damaged. Besides, the matt finish of the plastic cover smothers the magnificently diverse colours of the RGB indication and renders capturing control point at a minimum power level of a tager difficult.
We have considered all the feedback and transformed the construction of the indication panel and the infrared sensors of the Smart control point. The device is now fitted with a new durable and absolutely transparent polycarbonate top cover. A new special mould has been made for its production. Consequently, the following problems have been solved:
A tough and durable polycarbonate dome provides secure protection to the circuit boards of the device against accidental hits during games.

The properties of the material of the new cover allow for more reliable connection to the sticker with symbols at the top panel.

The crystal clear plastic makes capture indication even more bright.

The high transparency of the cover and the new construction of the sensor allow to play even at 1% power of a tager.
We have already launched the production of the updated Smart control point. The devices that were produced earlier can be upgraded at service centres.
Related news