LASERWAR launches Black Friday deals!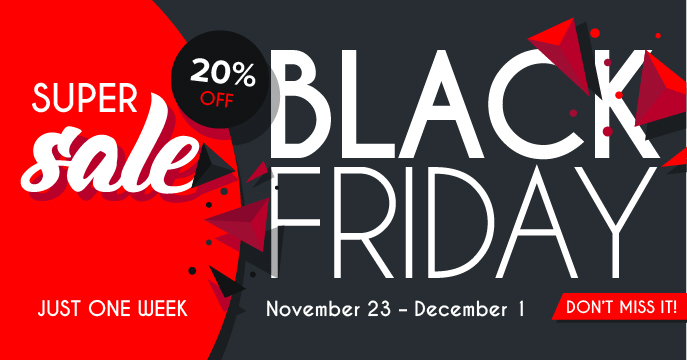 The sales of Black Friday have finally started. Millions of people are ready to storm malls and markets for huge discounts. The deals vary from 20% to 80% - few won`t be enticed by such tempting offers.
LASERWAR joins the day of sales as well. We launch an unprecedented deal: only from November 23 to December 1 you can buy ANY game devices with 20% OFF! By devices we mean the items from «Special equipment» and «Additional equipment» sections in our online store.
Don`t miss an opportunity to expand the arsenal of your laser tag club with unique devices! Smart Control Point, Smart Battle Base, Cerberus laser tag mine, Trinity laser tag grenade and dozens of others devices will take the quality of your games on a whole different level. With them, you get excellent opportunities to conduct diversified scenario games and large-scale tournaments. Laser tag fans will come back for these bright emotions again and again.
Our gadgets are reliable and functional, standing out by ergonomics and impressive design. This purchase is a rational funds investment which will help to increase the popularity of your rental club and, as follows, your profit.
Go to the online store right now, add to cart the items you liked and from November 23 get them with 20% discount. Have a nice shopping!
Please notice: when buying the goods on this deal, other sales and discounts won`t apply. Contact our managers for details.