IAAPA 2017 - the final day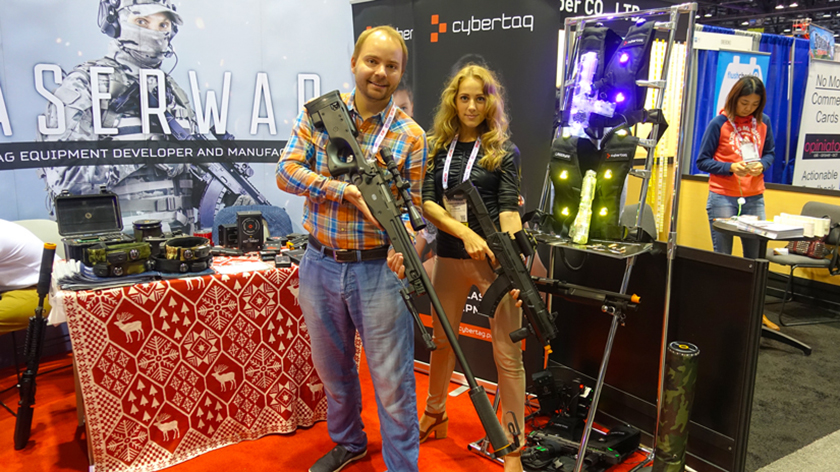 Morning, everyone!
Sadly, all good things come to an end one day and the grand exhibition IAAPA Attractions Expo 2017 is not an exception. Today is the final day of this carnival of entertainment technologies and the explosion of positive emotions.
Fully armed as usual, we are greeting visitors at the LASERWAR stand.
Today we have a lot of those visitors who, while passing by our stand in the frenzy of the exhibition, have made a mental note "need to check this one out later".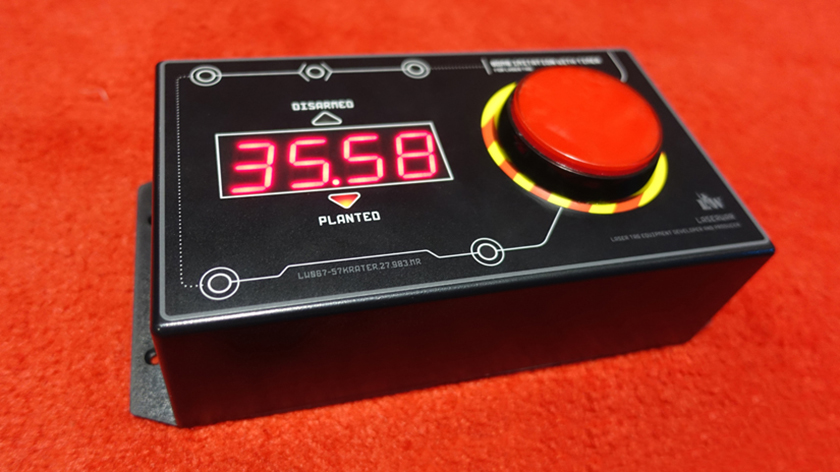 Additional equipment for laser tag still arouses interest - it is supposed to extend the usual game boundaries by adding new possibilities and scenario solutions to it. For example, a Crater laser tag bomb allows to play scenarios that involve laying mines and demining objects or a Trinity laser tag grenade that significantly increases players' fighting potential.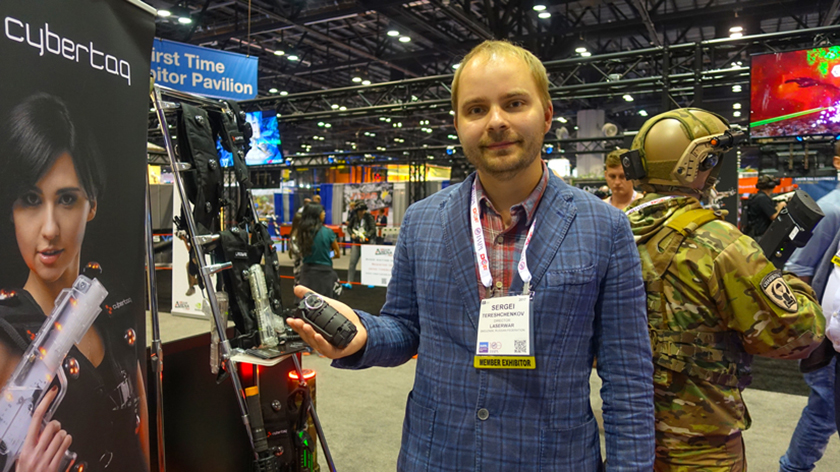 During the four exhibition days, we had a lot of interesting and perspective encounters, we met laser tag industry leaders. Today, our stand has been visited by a representative of the world known brand ZONE LASER TAG. We talked a lot about the main development trends of indoor laser tag and discussed the presented new things - the interest in the subject was mutual.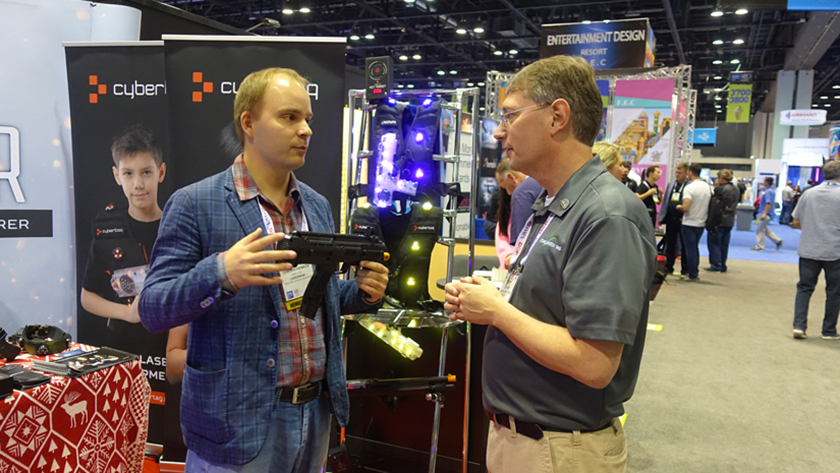 The last day of the exhibition is coming to an end. We are all slightly tired, yet filled with confidence, have got lots of new ideas and look forward to the future. The exhibition has attested the high level of our developments, their competitive advantages and laid out new development trends.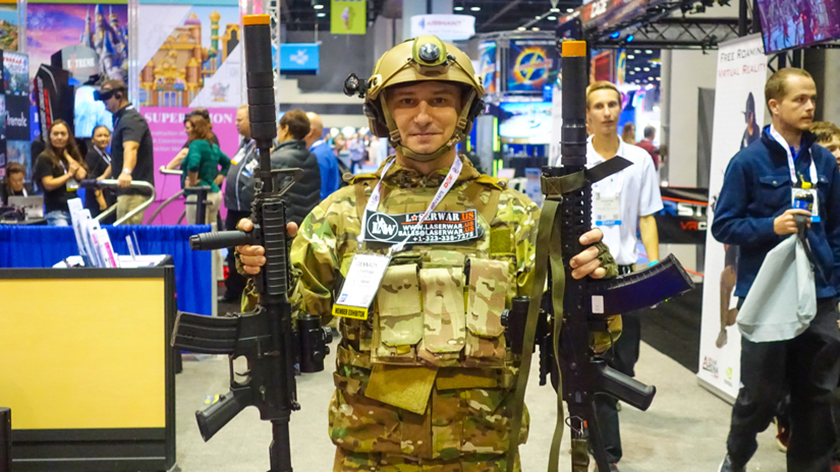 Come and visit us in Russia!
Related news