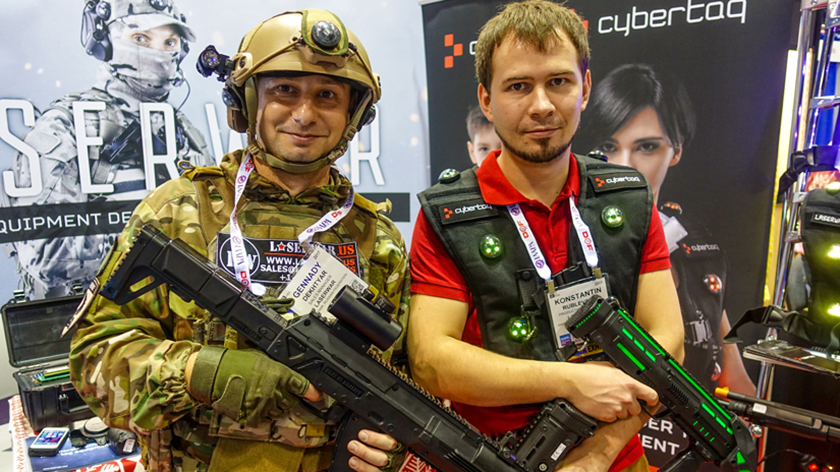 This is day two for the visitors. For us, this is the third day... Still, we are buoyant and enthusiastic and ready to greet guests at the stand. We are expecting to have more guests today than we had yesterday. During the first day, visitors examined the exhibition in general, checked out stands, singled out something that matched their interests. Today, they are going to bombard us with questions!
Our expectations have come true. There is an unthinkable number of people here today. The organizers divide the visitors into categories depending on their visiting aims. The number of official member buyers is over 24 thousand, while the overall number of registered visitors amounts to 38 thousand. This day, we have met and chatted with many interesting people. Let us tell you about some of them.
One of them is Henry Morales, a participant of the exhibition, a representative of UNIVERSAL PARKS & RESORTS, Orlando. He is interested in the indoor laser tag system that we are presenting.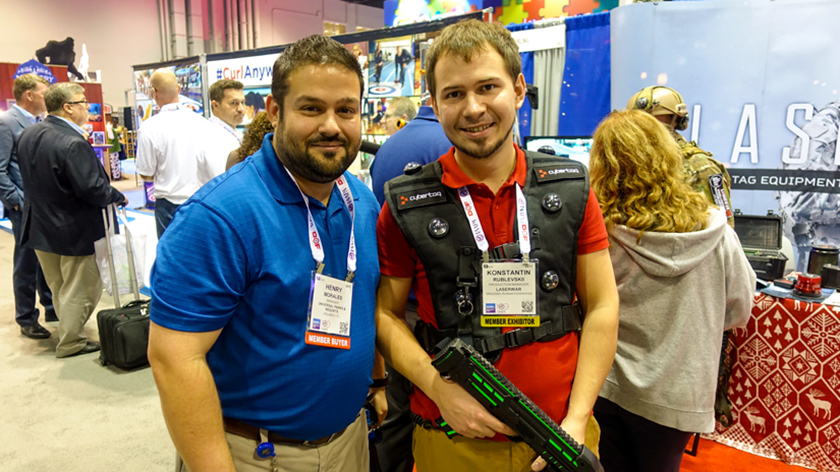 Many visitors with a status of nonmember buyers are just as much interested in the presented equipment. Robert McDowlett, a representative of an amusement park Extreme Inflatables, Oklahoma, took a great interest in the equipment for outdoor laser tag. Soon, he may well get even more attractions for his amusement park.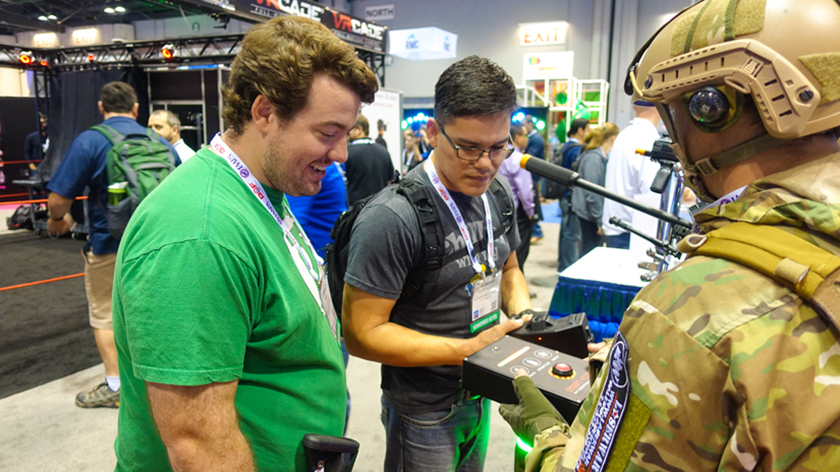 Jason Deyo, the owner of IRON SIGHTS BALTIMORE amusement centre, already has an original laser tag arena in his centre. There, a common blaster has been substituted by a futuristic laser tag glove. His arena is aimed at those parents who do not want their kids to hold a weapon in their hands. Still he approached our developments in the field of indoor laser tag with sheer professional interest.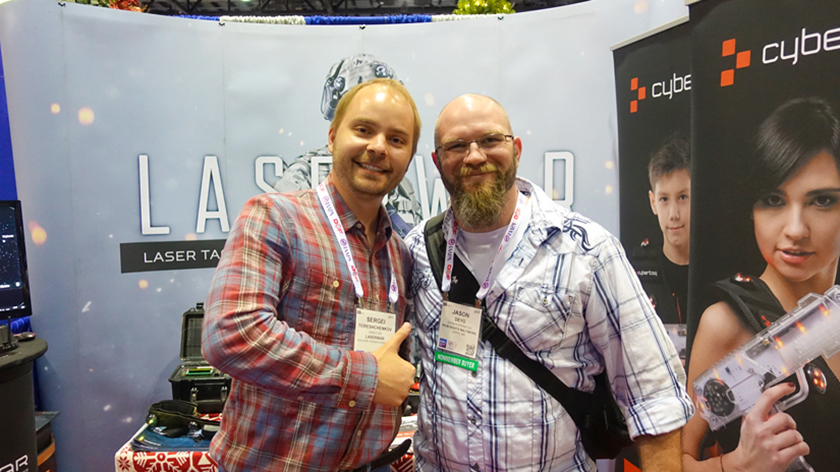 Paul Ditzel, who organizes amusement parks in Corunna, Michigan, is thinking about adding new attractions to his parks. Hopefully, our cooperation is going to be positive.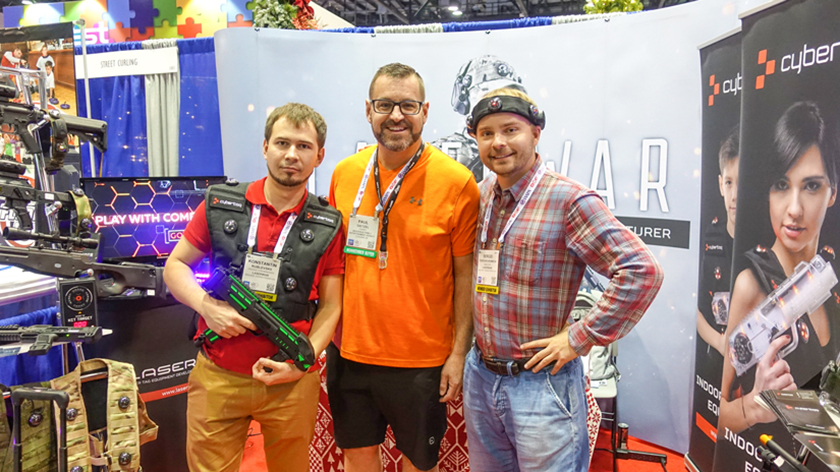 All-in-all, this has been a day of interesting and promising encounters. Besides, many people in America have learned about Russian laser tag and the LASERWAR company for the very first time. Still, we have met quite a number of permanent, well-known to us participants of international exhibitions, too.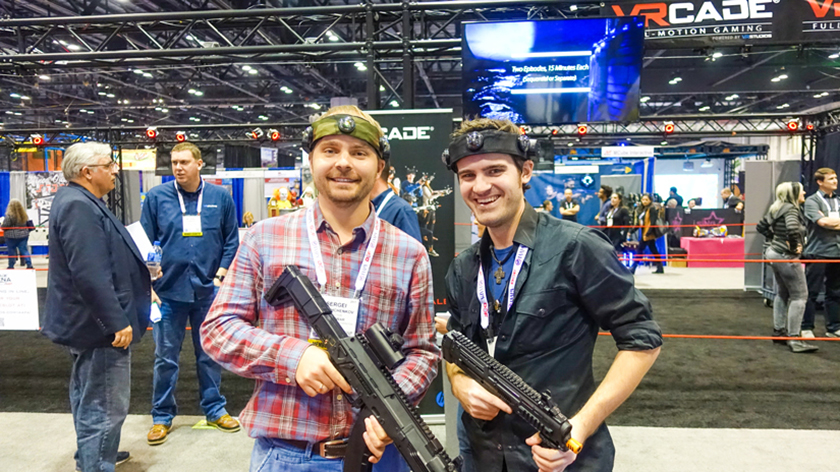 As usual, visitors find our Predator and Phoenix most appealing.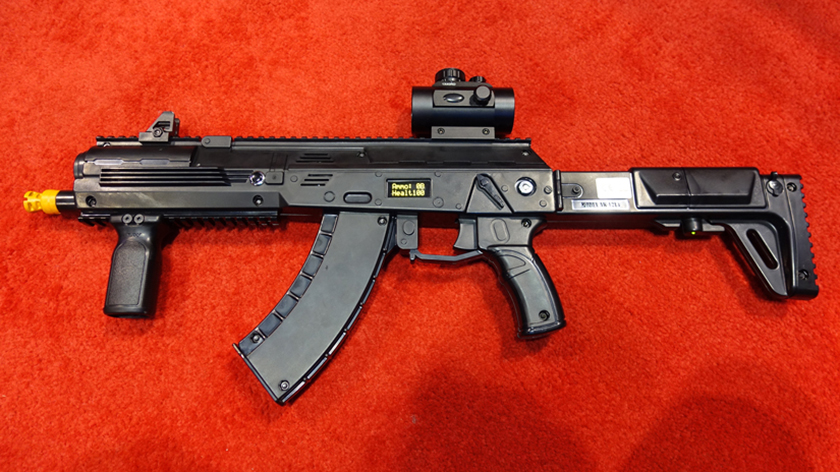 Phoenix is particularly popular among kids, who cannot help popping in - laser tag is a fascinating game.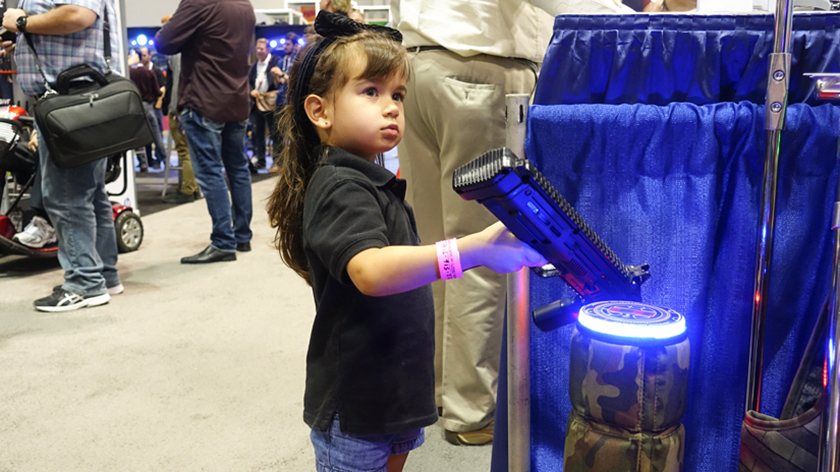 No doubt, staying equipped for a whole day isn't easy, nonetheless, just as before, we are on duty and ready for new accomplishments, like the steadfast tin soldiers.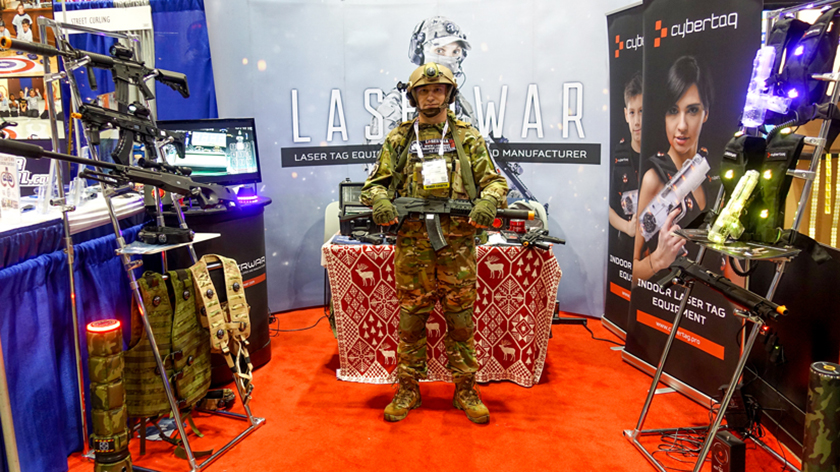 We look forward to meeting you at our stand. Show must go on!
Related news