Flag control. Digital flag scenario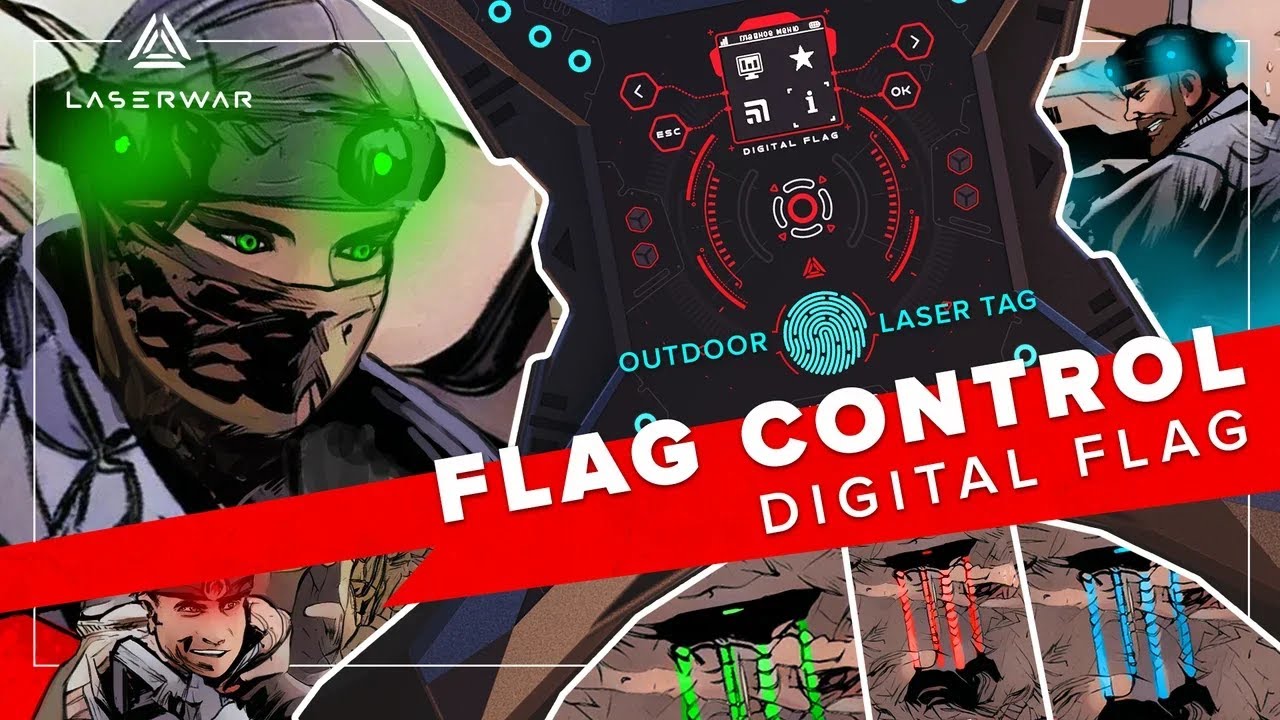 Meanwhile, a new video from LASERWAR came up with an example of the Flag Control scenario. A dynamic and exciting video with teams fighting over control of a key point. For those of you who do not remember the scenario conditions, we provide the description below. Please watch the video and come to the club. It will be fun!
FLAG CONTROL
By default, the flag blinks white. The players capture it with a shot. The flag's color changes to that of the team that captured it.
At the end of the round, the flag emits a beep and changes its color to that of the winning team: the team that possessed the flag longer than others.
Settings
Round time. Range: 0 - 1440 minutes
Invading time. Range: 3 - 255 seconds. Within the specified time the flag is captured after the player shot at it.
Impulse. In the Flag Control scenario, the Reanimation command is used as a pulse. It will only work for the players of the team to which the flag belongs at the moment the pulse is used. As long as the flag is neutral, the pulse usage is not available.
See the video and come to the clubs to play. Luckily you can catch the rest of good weather. LASERWAR equipment will give you fair play and make an injection of good mood.
Related news