Arsenal. Digital flag scenario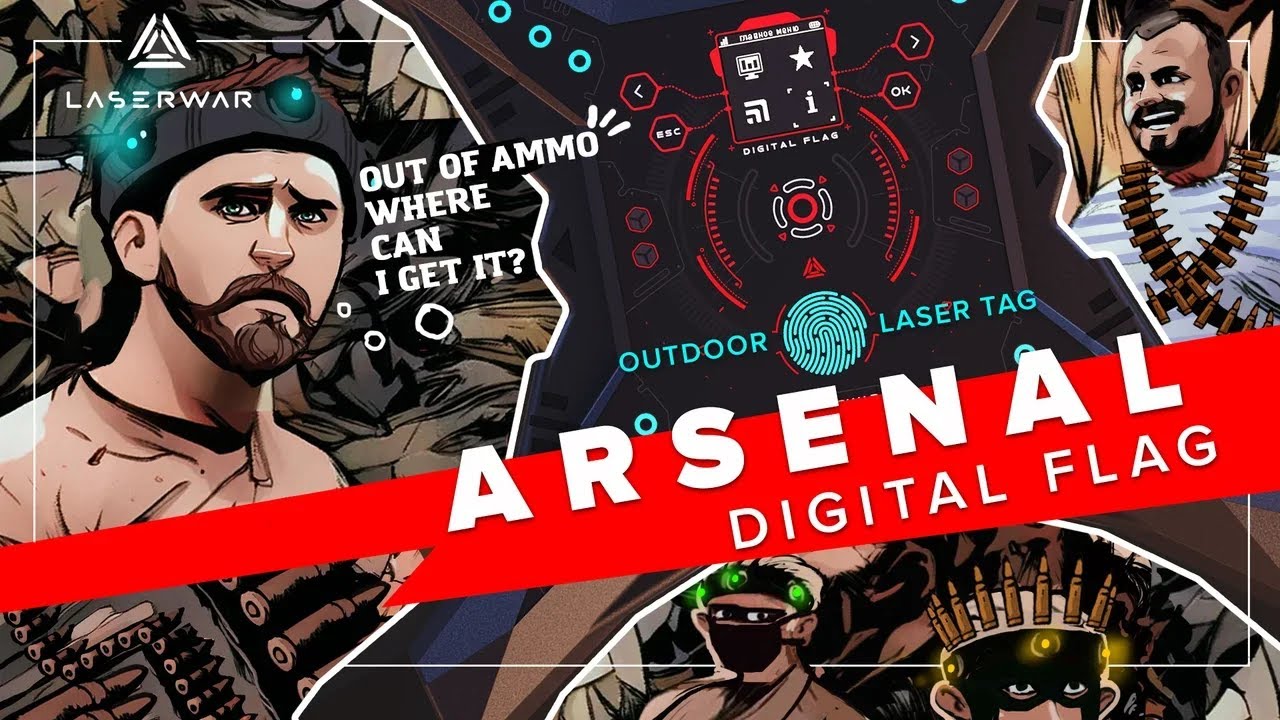 Today we are presenting you with one of the options for using the Digital Flag in the Arsenal scenario. For those who have forgotten the basics, let us remind them once more:
ARSENAL
By default, the flag is neutral. The players capture it with a shot. The flag's color changes to that of the team that captured it. In this scenario, with the Impulse setting enabled, the flag restores the ammo of the players from the team that is holding it at the moment.
At the end of the round, the flag emits a beep and changes its color to that of the winning team: the team that possessed the flag longer than others. The holding time is shown on the display.
Settings
Round time. Range: 0 - 1440 minutes
Invading time. Range: 3 - 255 seconds. Within the specified time the flag is captured after the player shot at it.
Radiation.
Impulse. In the Arsenal scenario, the Restore Ammo impulse is used. It will only work for the players of the team to which the flag belongs at the moment the pulse is used. As long as the flag is neutral, the pulse usage is not available.
See the video and come to the clubs to play. Luckily you can catch the rest of good weather. LASERWAR equipment will give you fair play and make an injection of good mood.
Related news