Exhibition in Hong Kong. Summing up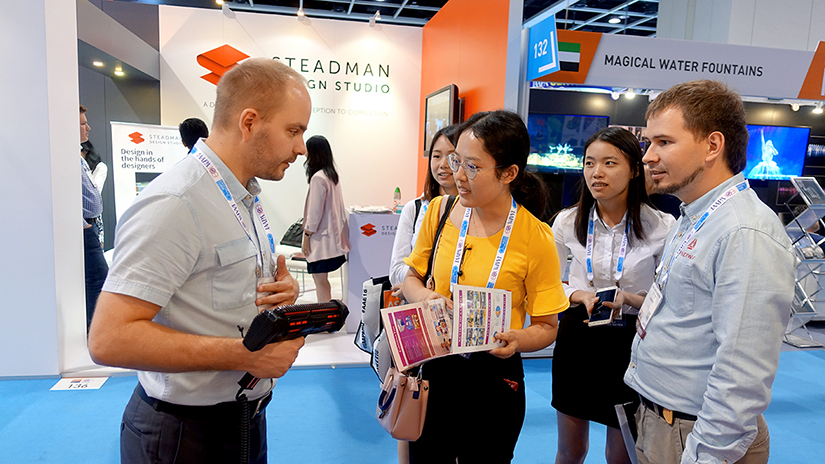 So, the biggest festival of entertainment equipment in the world – IAAPA 2018 Asian Attractions Expo in Hong Kong – came to an end. The LASERWAR stand was visited by a few hundred people – businessmen, dealers, individual entrepreneurs, who were in search of new solutions in the field of entertainment industry.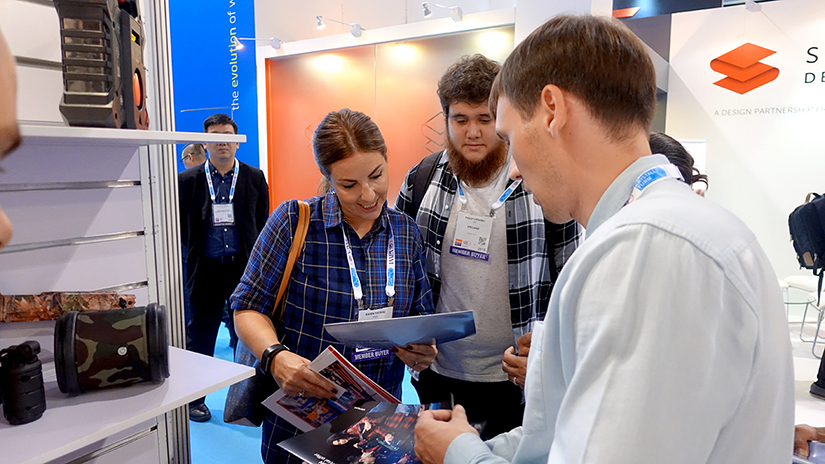 On returning from the event, our LASERWAR specialists remarked that there had been no random people at the exhibition who had come only out of curiosity. The clients approached the company stand with a certain purpose. Therefore, our managers did not have to give answers to such questions as: «What is laser tag?», «What are the rules of the game?»...
Instead of this, we placed emphasis on the competitive advantages of our product, explain what is attractive about the technical characteristics and the game stuffing, to substantiate the reasons why our pricing policy is so attractive. Well, that wasn't hard, for LASERWAR professionals are always ready to answer any questions about laser tag. They can hold on a conversation in nearly any language 😊 as long as there is the slightest possibility that the company will obtain a new client after this conversation 😊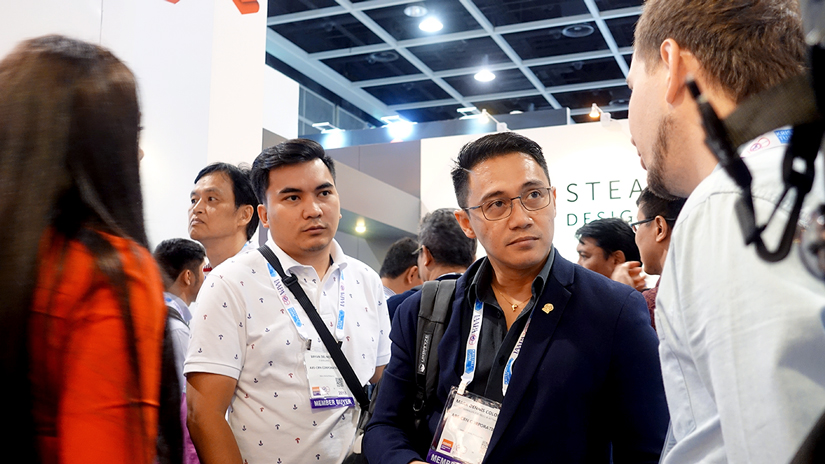 Surprising as it may seem, there were just as many Asian guests as there were European ones at the exhibition. This highlights once again the scale and the importance of such an event in the world of entertainment parks and attractions business.
It is still too early to draw any conclusions about the number of signed contracts for laser tag equipment delivery. Our managers haven't set about processing the requests as yet. Still, the forecast is quite positive.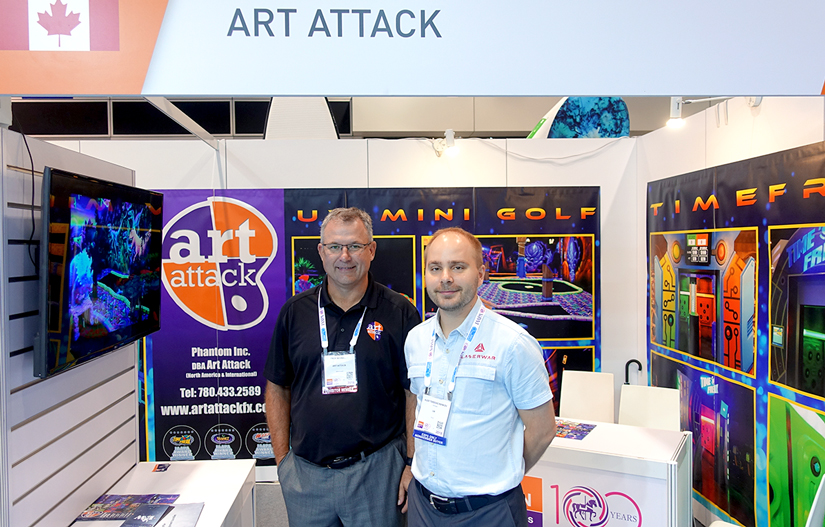 The LASERWAR team travelled back light, for all the laser tag equipment they had brought with them had been reserved by the clients during the first 2 days of the exhibition and sold at its end.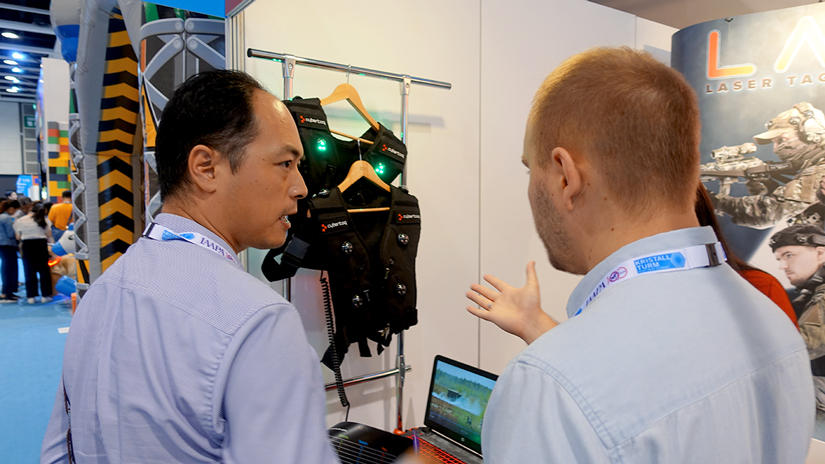 Anyway, there was something they had to bring with them – a symbolic present from our Korean partners – a scroll with a writing in Chinese «LASERWAR. PLAY IN REALITY».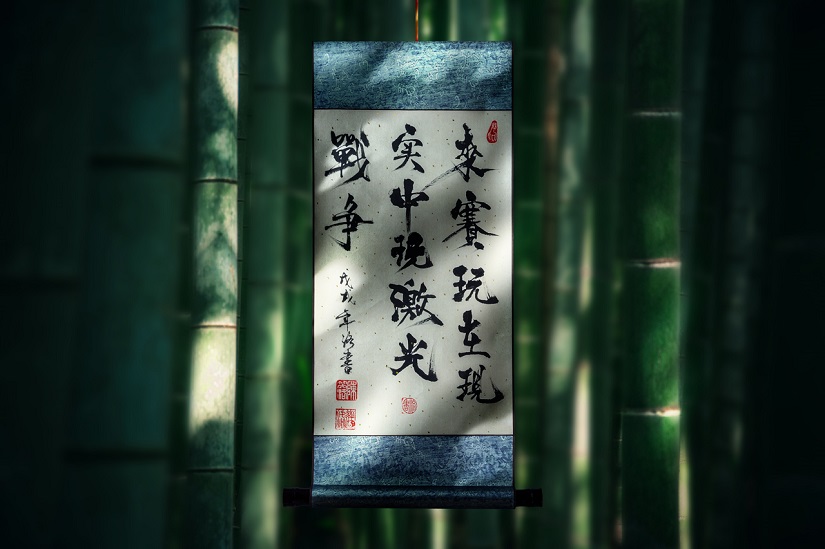 This memorable gift has already been placed on our company stand of gifts and awards. For LASERWAR, it is going to embody the fruitful cooperation with Korea and our big plans for the future involving the Asian market. Besides, it will certainly remind us about the unforgettable and brilliant exhibition IAAPA 2018 in Hong Kong, which turned out to be yet one more page in the history of the LASERWAR company success.
Related news