Brand-name LASERWAR Magazine For Laser Tag Rifles of M-series

LASERWAR company has issued a recent development which significantly facilitates the integration of laser tag electronics into models based on airsoft M-series controls and greatly increases the reliability of the taggers.

New magazine, worked out specifically for integration into M-series, will reliably accomodate a speaker, an electronic card, a charging socket and a LED indicator. Cast by specially designed molds from high-duty, shock-proof arms plastic, the magazine has got inner structural parts for attachment of electronic components. It fully guarantees that the electronic content will be securely fixed in its proper place and will successfully survive all possible shakes and shocks.

For locating a speaker there is provided a special acoustic socket which greatly enhances the sound of the tagger. By subjective experience, the volume level increases 2-3 times.Loud and rich sound is a distinctive feature of the integration with the new magazine.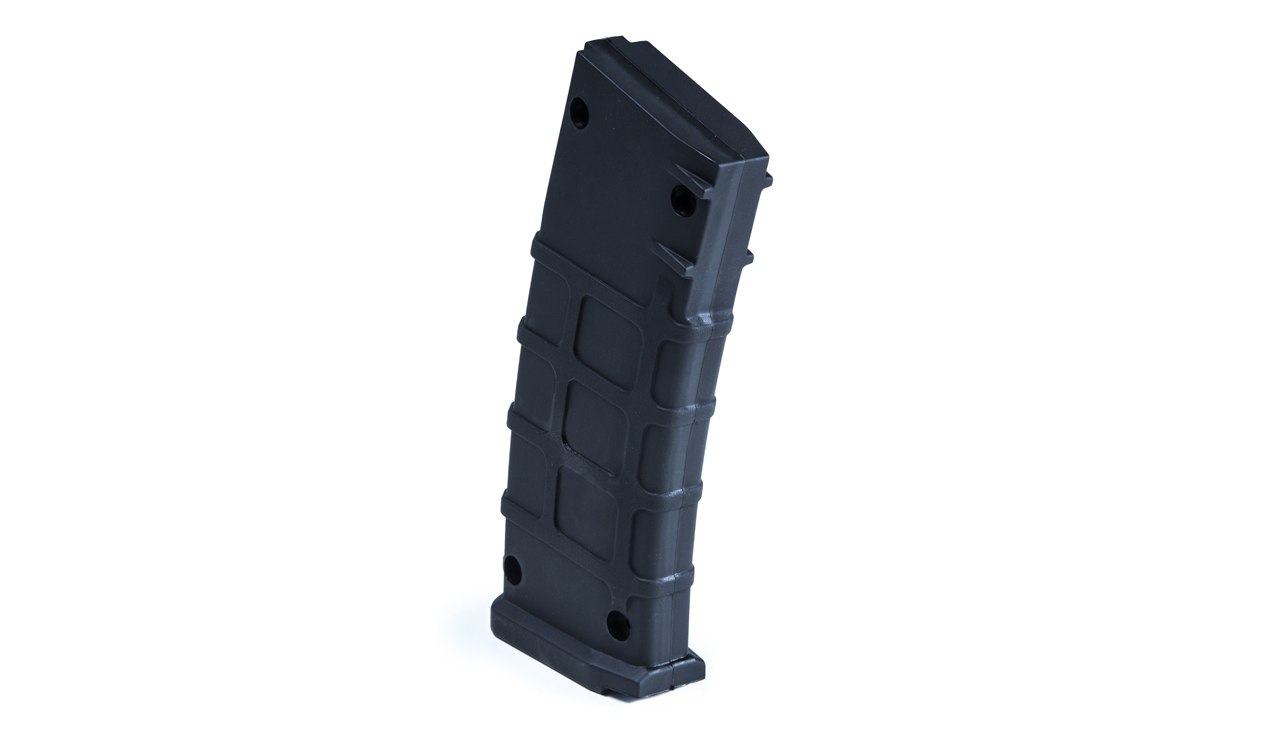 Would you like to try working in practice the concept of the «smart» magazines with a full reloading cycle? Why not? With new LASERWAR magazines it becomes possible. All electronic content of a «smart» magazine will successfully be allocated in them. The more so, for those who will make their mind we offer special prices: on buying a batch of 10 magazines the price of one magazine will make 11 USD.

The new development will also relieve the owners of the M-series taggers who seek replacement for a damaged (it happens a lot) magazine.

It seems that entourage, comfortable magazine with well designed structure and high quality of performance will be beneficial to lots of players and will find its place in your arsenal. You can get the latest thing through our website for 15 USD.
Related news