Arsenal by LASERWAR – for ammo reload of your taggers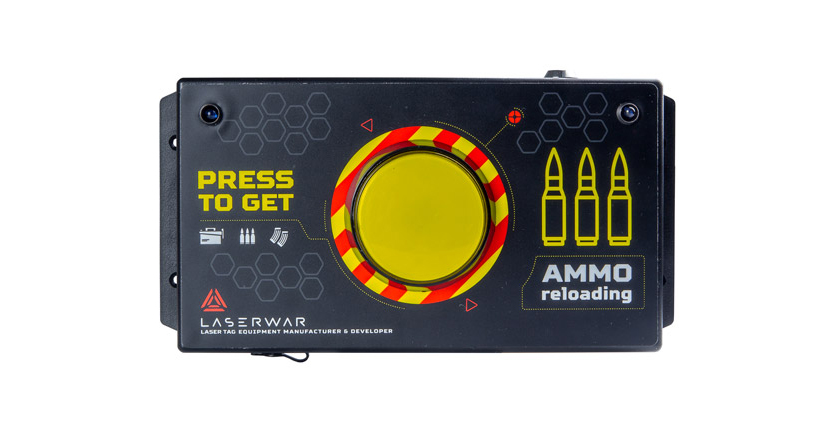 2018 inexorably draws to a close. Pre-holiday days are a great time to introduce new LASERWAR developments to the laser tag community, thus summarizing our work over the past twelve months. Let's start a series of premieres with the ammo reloading device «Arsenal».
Аmmo reloading device «Arsenal» is the closest relative of the LASERWAR classic «Basic first aid kit». It's been a long time since this gadget caught the fancy of laser tag fans and rental clubs owners. Now we offer you a new version of the familiar device.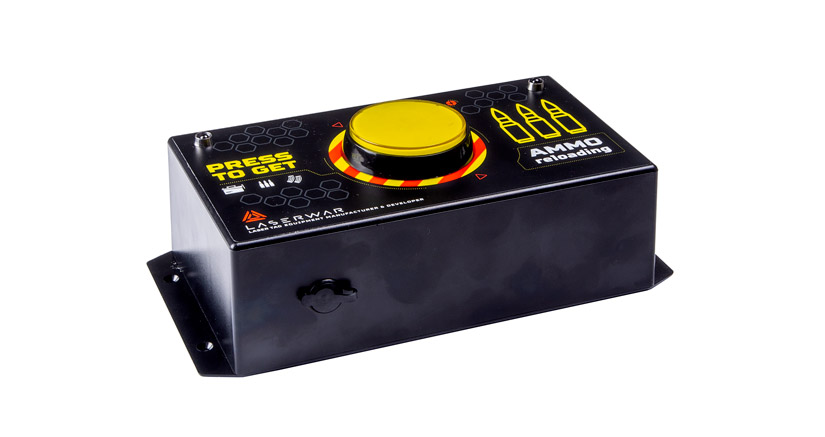 The device is designed to restock ammunition. LASERWAR Arsenal will be an irreplaceable helper during sports laser tag tournaments, tactical training, corporate and entertainment events at laser tag arenas.
LASERWAR developers are deeply aware that scenario games and major competitions are a real durability test for any laser tag equipment. Therefore, our devices have a solid safety margin and can withstand intensive use. The «Arsenal» case secures the electronics from falls and shocks.
The design of Arsenal is minimalistic and at the same time as informative as possible. In the centre is the yellow button of the impressive size with yellow-red frame. It could be seen from far away even in the dark. Such an effect is achieved, among other things, due to the bright backlighting. Our designers ensured that this part was comfortable and durable. The button will withstand a high number of pressings. It is impossible to get confused in handling the device: stylish icons provide comprehensive information about the purpose of the device. Four screw holes on the sides of the case allow you to mount the device on the wall.
The power connector on the bottom side wall is protected by a rubber plug. The principle of «Arsenal» operation is simple. The device is activated with a special key. After that, the button lights up yellow – the device is ready for use. In the upper part of the case, there are two IR emitters. One click on the button – one impulse. Taggers in the area of infrared pulses coverage get a new supply of ammunition. After recharging, the models are immediately ready for play.
You can buy the novelty right now in our online store. The price of the device is 70$.