Thematic set for laser tag pirate parties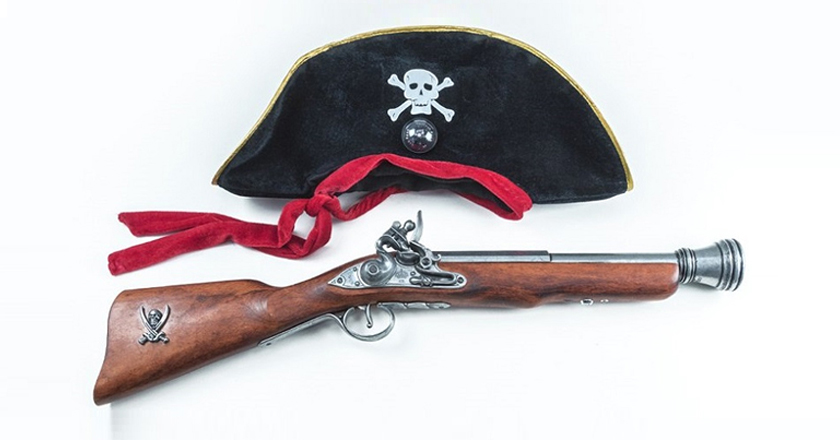 Dear fans of costume laser tag games! This news is for you!
By numerous and persistent requests of one of our regular customers, LASERWAR specialists created a special set, which will be a great addition to the mushketon set. Our company tries to follow the tacit rule - to meet the wishes of our customers. And voila! A common headband with hit sensors turns into a real pirate bicorne!
If you are planning to get a thematic set and hold costume laser tag parties, we strongly recommend this accessory for purchase. Mushketon + pirate bicorne - the bright and informative image of a pirate of the Caribbean Sea is ready! It's a comfortable hat, which is lightweight, durable and easy to clean.
It's perfect for both adults and children. A red ultra-soft fabric band with tie-ins around the perimeter allows you to fix the headpiece on the player with any circumference of the head.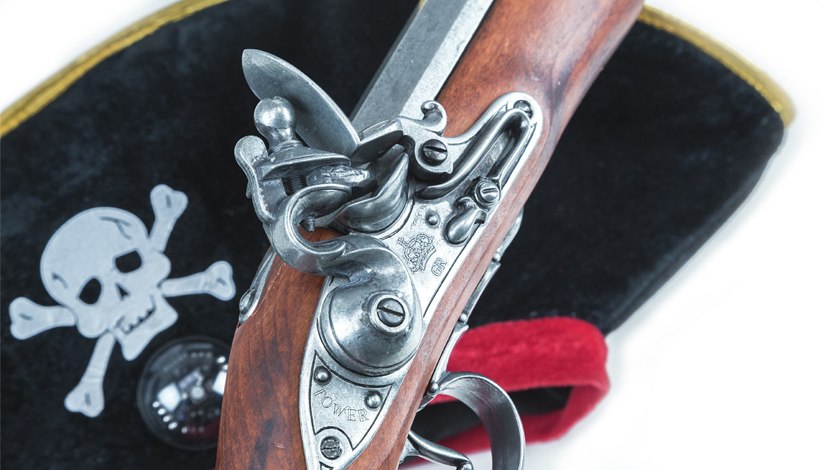 The inner lining is made of natural linen, so the bicorne is surprisingly comfortable to wear. It has a perfect shape thanks to the inner metal wire frame. And the pirate emblem on the front completes the unique ominous image.
4 hit sensors, evenly distributed on the surface of the bicorne, will not leave a chance for the pirate to escape the enemy's bullet!
The hat is already available for purchase in the LASERWAR online store. Hurry up and buy it now. The number of accessories is limited.
Related news