THE «STEEL» «PM» GAME SET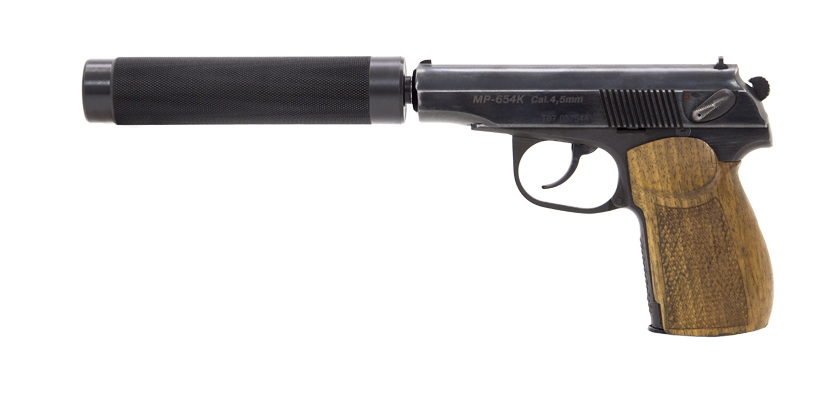 The Makarov Pistol was designed in 1948 for the needs of the Soviet Army and until 1990 remained the main military and police self-defense weapon.

Whenever and wherever the «PM» was used, the users have noted its utmost reliability and easy use. As a result, it won popularity even compared to the wide range of more up-to-date devices produced by the leading European and American companies. Apart from the Soviet Army and law enforcement establishments, the Makarov Pistol was licensed and used in GDR, Bulgaria, P. R. China and the Dominican Republic.

Thanks to the LASERWAR company, this world-popular combat pistol is now available in its game version.

The exterior of the set, its durability, the construction reliability, easy use, high production and assembly quality are identical to those of the original pistol. The tagger has light weight (730 g) and is extremely durable.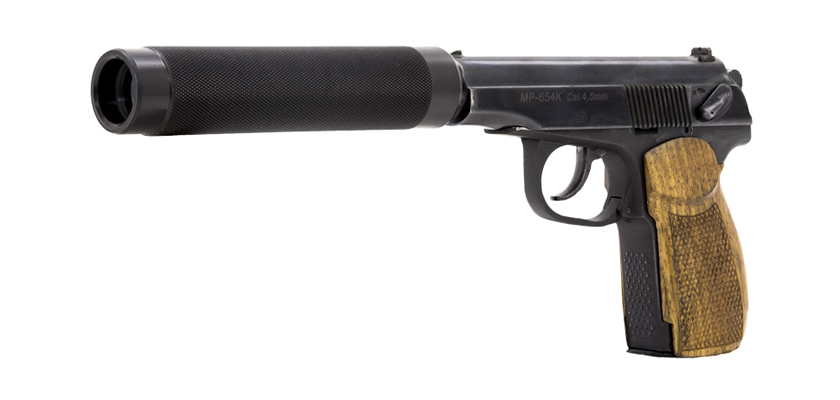 Plastic handle side plates are notched which allows a comfortable feel of the pistol in your hand. Recharging is done by pulling back the slide, or by the hammer. The pistol is equipped with a recoil spring, so the players won't have to bother putting the bolt support in the initial position.

Effective sighting system is determined by the open and fixed fore- and back sights. The optimal firing range is 40 m. The release mechanism with an open trigger makes shooting comfortable. The automatic safety is fitted on the left side of the bolt, blocking the bolt and the frame. The length of this tagger is 169 mm.

The game set is activated by pressing the button. The button has an excellent configuration and is easy and safely fixed. The power supply socket is fitted at the bottom and is very well protected from wet, dust and dirt by a special cover panel.

A lithium battery of 750 mAh is used as power supply and guaranties up to 10 hours of autonomous operation.

One of the basic factors speaking in favour of the purchase is not only the tagger reliability but its low price as well. Very often the price turns out to be a crucial argument. Now you have a unique opportunity to enlarge your gaming arsenal. The «PM» is an excellent sample which won't hurt your finances.

The game set price starts at 17.500 roubles.
Related news