Technical Features of SMART BATTLE BASE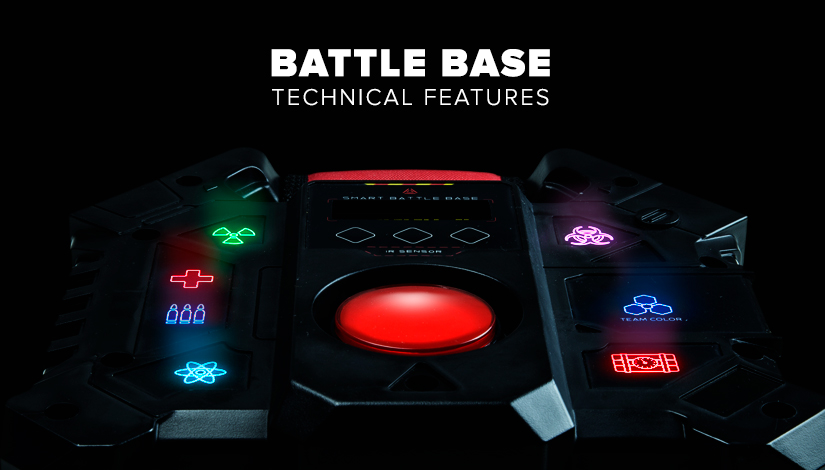 Today we are going to talk about Battle Base device and its technical features.
Case

The case of the device is designed on the expectation of possible extreme rent situations and has a sufficient margin of safety. Made of a special impact-resistant polymer with a high viscosity index, the case has internal reinforcing ribs that significantly increase the strength. The complex shape of the external surface is also a kind of case stiffening ribs. The thickness of its sides gives the device weight and guarantees that in case of accidental collisions with obstacles, the "Battle Base" will not suffer.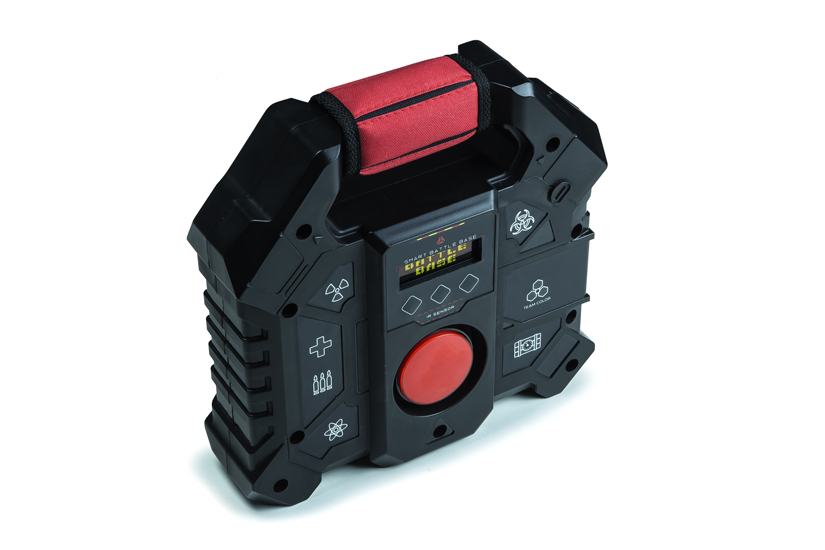 Inside the case there is a special acoustic jack for a powerful speaker, greatly improving the sound of the device. You will be amazed by a powerful and juicy sound.

On the back surface of the device fastener holes are made for mounting on the wall, and a comfortable and durable carrying handle is provided with an easily removable fabric cover. One of the functions of this cover can be setting the color belonging of the device to a certain team. Covers of different colors can be purchased separately on request.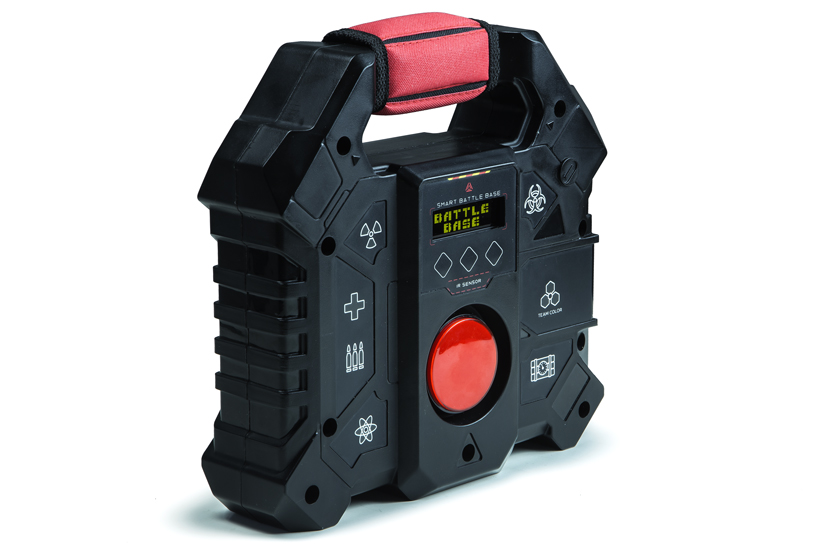 Indication and Control Elements

All game information is displayed on a bright OLED-display, which is vividly visible even in the sunlight, and is complemented by the glow of seven bright color icons on the front panel of the case, clearly informing about the mode of operation of the device. Indicators «Health», «Ammo», «Anomaly», «Radiation», «Biohazard», «Explosives» and «Team Color» are easily perceived at a great distance and are intuitively understandable.

The main game button is made of impact-resistant plastic, it is also well visible and easy to use. The button's backlight will clue you in that the button is active and waiting for pressing.
The mode selection buttons, on the other hand, are countersunk and located under the OLED display not to distract players.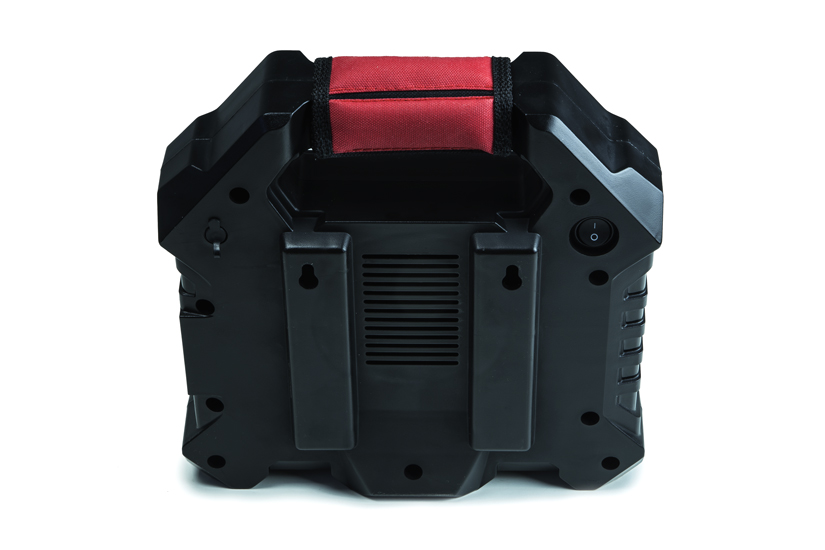 Setting and selection of operating modes are made intuitive and are accompanied by prompts on the display. All numerous scenario parameters can be quickly configured "in the field" with no need for additional equipment.
Batteries and Electronics

The device has a built-in Li + battery with a capacity of 2.2 Ah, giving the ability to play without recharging from 12 to 24 hours, depending on the intensity of use. Charging is performed by the Li+ charger, the connection socket is located on the rear panel and protected by a cover plug. Power is turned on by a convenient button on the backboard.

Electronics provides a bright and juicy indication of the device's operation, and a 3-watt amplifier provides an incredibly cool and rich sound. The OLED display presents text, digital information and graphical animations, which accompany the selected mode of operation.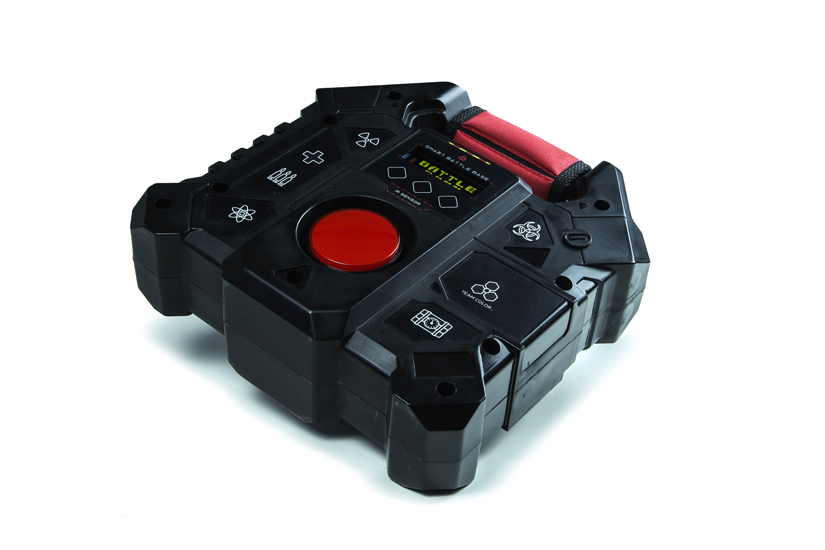 All electronic boards are assembled by a method of automated mount, which eliminates the errors in the assembly and significantly increases the reliability of the device.

Main Technical Parameters of Smart Battle Base
1. Number of scenarios - 3 main and 2 additional
2. Indication - OLED display, RGB LEDs
3. Sound power - 3 W
4. Battery life - 12-24 hours