SNIPERS, MAKE A NOTE: IT'S GYURZA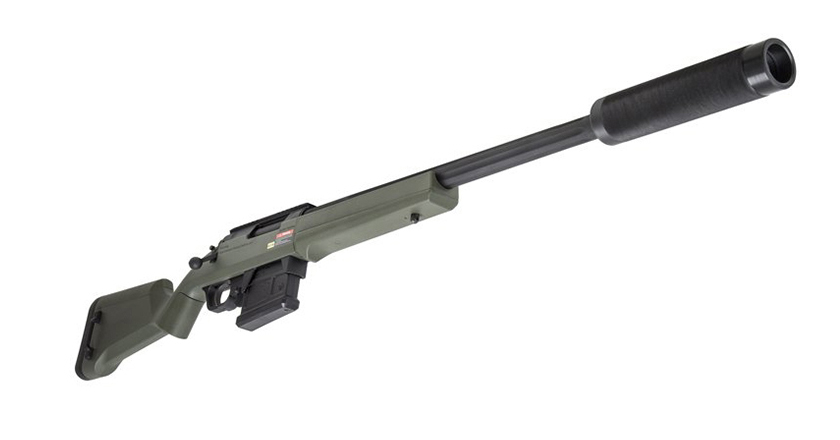 For all those who strive for a high degree of shooting accuracy and love to lie in ambush our arsenal has been increased by a new Gyurza sniper rifle. Its prototype is the famous Remington 700 rifle that has been manufactured by the USA-based Remington Arms since 1962. The model 700 is the most popular in the US sniper and hunting rifle with a manually operated rotating bolt. Its construction still remains basic for many high precision sniper rifles.

OVERALL IMPRESSION
Based on an airsoft gun, the rifle is lightweight yet realistic. The handguard and the buttstock are made of impact resistant ABS plastic, the gun barrel and the frame are made of aluminium alloy – this means that not only men can manage this rifle. At the same time, even though the model is lightweight, it looks real and does not feel like a toy in one's hands.

BODY AND ELECTRONIC STUFFING
Fitted inside of the hollow buttstock there is a li-ion accumulator with a capacity of 2.2 Ah. It will continuously operate for up to 30 hours. The speaker that is inside of the plastic magazine under the barrel produces clear and loud sound. The charger inlet is inside the left side of the stock. It is concealed under a rubber cap. An indication LED is built in at the bottom of the buttstock. The optical barrel of the sniper rifle provides an effective distance of 250 metres.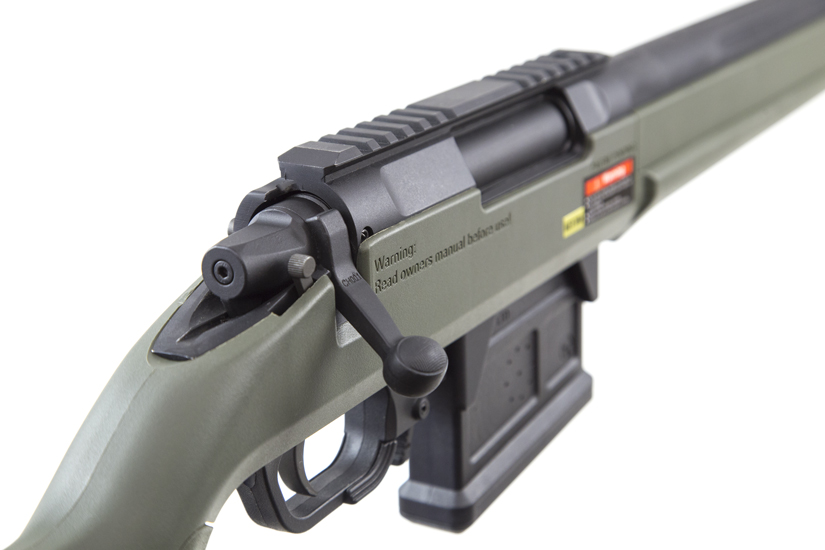 The device is activated by means of a safety catch – it is next to the breechblock slide. The breechblock slide is used for reloading the rifle.
SIGHTS AND RAILS
As the rifle is held out as a sniper rifle the model is void of open sights. There is a Picatinny rail at the top of receiver. It can be used to mount nearly any optical sight on the blaster.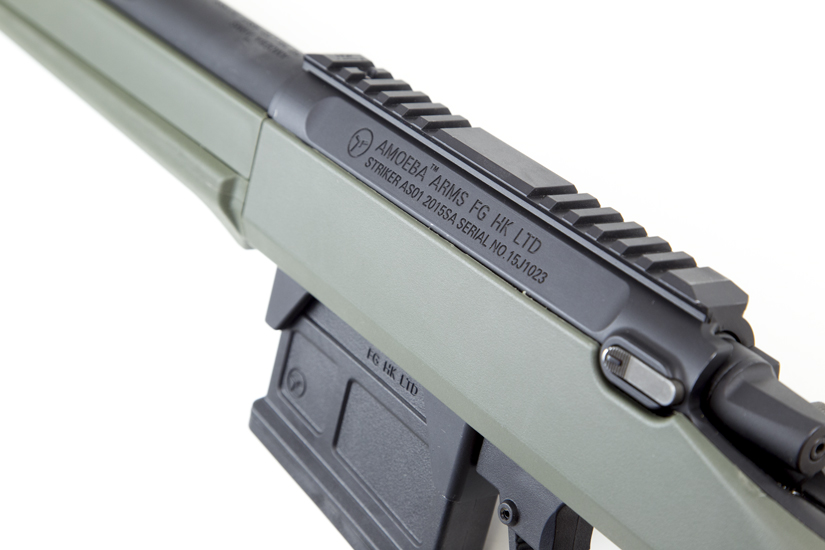 HANDGUARD, BUTTSTOCK AND TRIGGER MECHANISM
At the bottom of the handguard there is a standard mount for bipods. You can use it to attach a belt, too. At the side of the buttstock there is a detachable belt loop. It can be attached either on the right or on the left. The semi-pistol grip is comfortable to hold in one's hand. The grip and the cheekpad are detachable and can be replaced by other types that will be more suitable to each individual shooter. The trigger mechanism has been designed in such a way that any accidental shots are ruled out.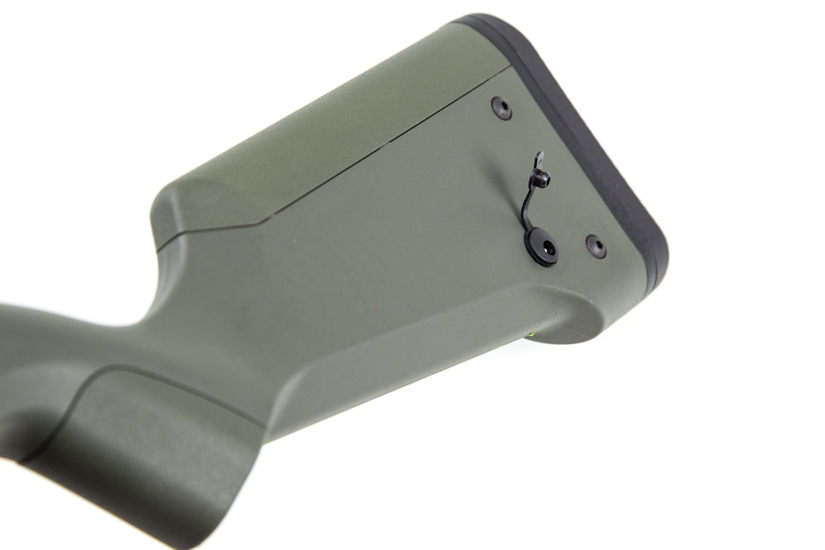 COST AND MARKET LAUNCH
The ORIGINAL edition GYURZA will give you lots of positive emotions, will bring a great deal of trouble on your rivals' heads and hopefully will make a worthy addition to your arsenal. The cost of the item is 22190 roubles. You can build up your arsenal right now by visiting the LASERWAR online store.