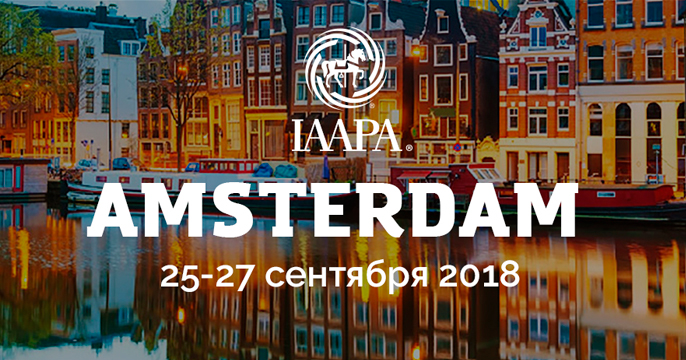 Have you scarcely got off the plane after the holiday? Summer is over, but you are not in a hurry to let it go and are already planning a trip in September? We have great news! LASERWAR is heading to the Netherlands for the Euro Attractions Show 2018! This is the largest exhibition of entertainment equipment in Europe, which will be held from 25 to 27 September in the heart of Amsterdam.
Every year we look forward to these dates in order to plunge once again into the atmosphere of cold canals, flower shops, art workshops and colorful facades. EAS 2018 exhibition brings together 107 countries and more than 12 thousand professionals from all areas of the entertainment industry. Participation in it is a great victory for us, because we go there first of all as a Russian laser tag equipment manufacturer, ready to demonstrate the expected quality level and look technologically and stylish against the background of world-class competitors.
A large flow of visitors is expected. At an event of this scale, it is time to expand and strengthen connections and meet old customers, who will come specifically to see our new products. We carry with us lots of exciting things: the guests of the exhibition will see the «Parallax» and CYBERTAG Black Edition, will experience a brand new pistol «Hornet» and a Smart Battle Base and even give a glance at something completely new and big, that we still keep under close wraps.
We invite our readers, living in Amsterdam or planning an autumn trip there, to come to our stand 1-942 and talk to our company representatives!