Safety bumper for MP9-LT PHOENIX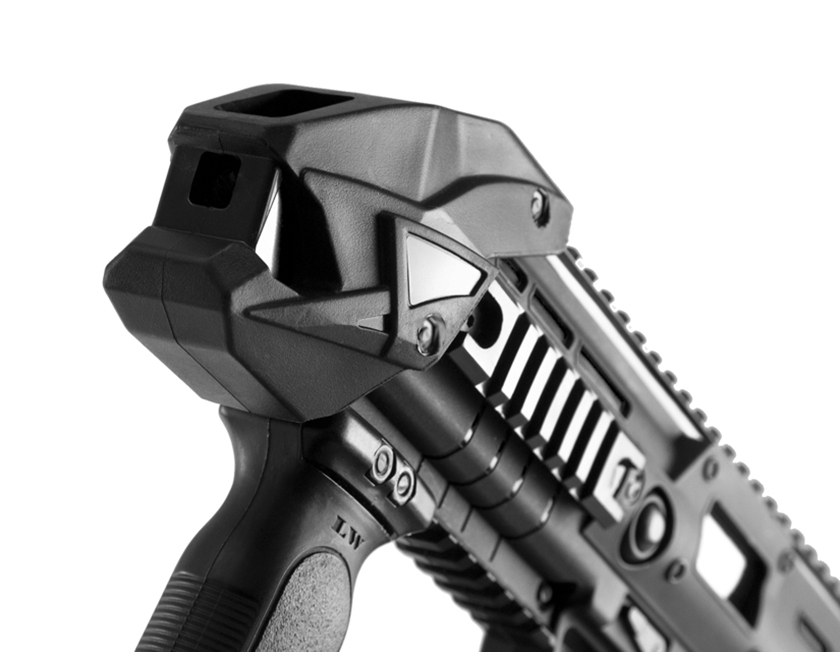 MP9-LT Phoenix subgun is one of the most popular club models and a favourite in rental stores. It earned the admiration of young players for its light weight, small dimensions and firepower. However, in the heat of a fight, impulsive players may easily injure themselves or their opponents with the protruding parts of the gun barrel.
We stand for game safety. Therefore, we offer an alternative solution for those cases when quelling passions is a futile idea.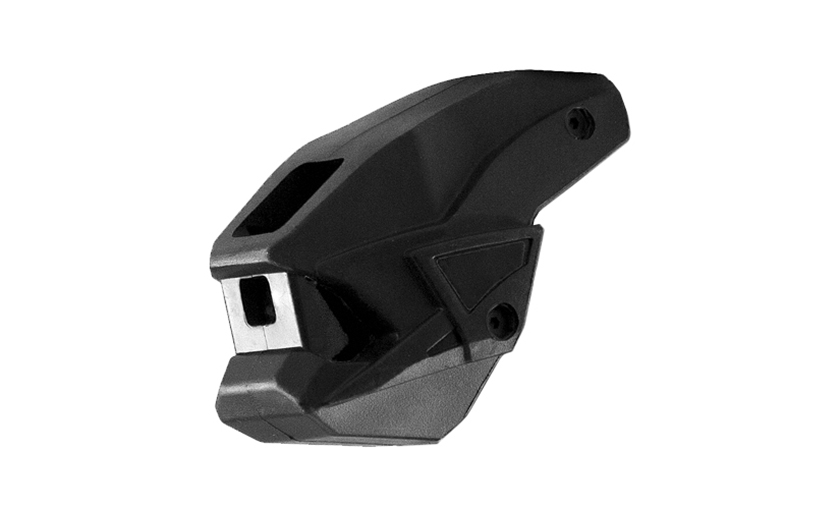 The protective bumper is made of soft rubber, it will diminish any possibility of traumatizing players. The set comes with two screws and there are two holes for the screws inside the gun body for mounting the bumper.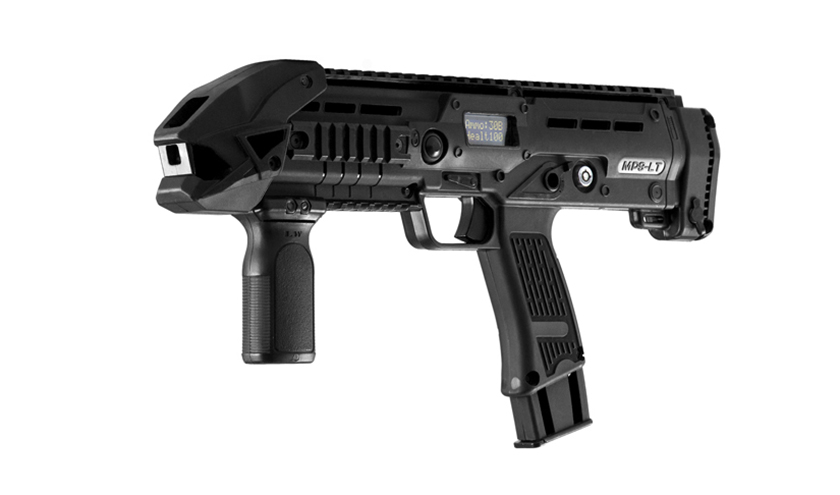 Thanks to its Alien style futuristic design the blaster has acquired new extraordinary features.
You can buy the safety bumper from our online store for $11.