Novelty from LASERWAR – holographic projector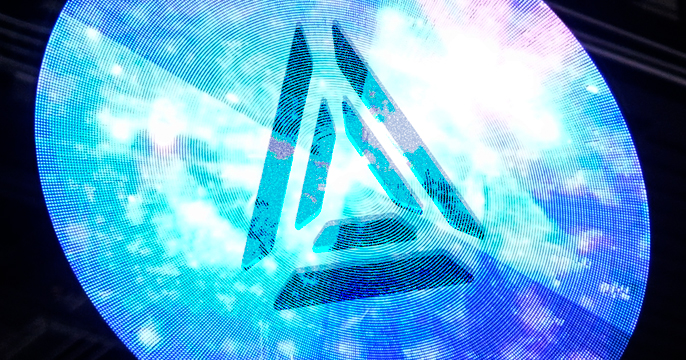 Good news for rental clubs owners and anyone interested in modern technology. LASERWAR arsenal of unique devices has replenished with another spectacular gadget. We are launching the sale of a holographic projector.
LASERWAR is constantly working to expand the product range. We care about the customers comfort and strive to ensure that you can buy in one online store everything you need for laser tag business. More than a hundred models of taggers and additional equipment, inflatable figures for the firing range, accessories, souvenirs, components – we offer products for any customer needs.

The new holographic projector will become an excellent assistant in running a rental club and will successfully fit into the interior of a laser tag arena.
How does it work?

The holographic projector can create striking glowing images, as if floating in the air. Therefore, today these devices gain increasing popularity in the entertainment industry, where showmanship and interactivity step forward. The projector can be exactly the little thing that will play a crucial role in the success of a single event or an entire business.

LASERWAR holographic projector is perfect for organizing entertainment events, exhibitions and presentations. With such a gadget, you can create animated holographic video projections, hold video conferences and even draw in the air
Furthermore, owners of indoor laser tag arenas will be able to combine futuristic holographic displays with maze devices, for example, with Interactive Game Bases (IGB). Device capabilities allow you to add visual effects to the gameplay, conduct instruction in a new unusual format, and display the results of the game on the projector. Even the image of the logo of your laser tag club on the holograph will be accompanied by visitor's hundred percent WOW-effect. A picture with flickering different colors will cause pleasant associations both among the numerous fans of the «Star wars» film, and among avid gamers.
Advertising on the projector will be a winning solution for the arenas located in shopping and entertainment centers.
Purchase the novelty today and use its potential to promote your club. Holographic projector is available for ordering at our online store at a price of $500. Product warranty - 1 year.

Have a nice shopping!
Related news