NEW FIRMWARE FOR THE EXPLOSIVE DEVICE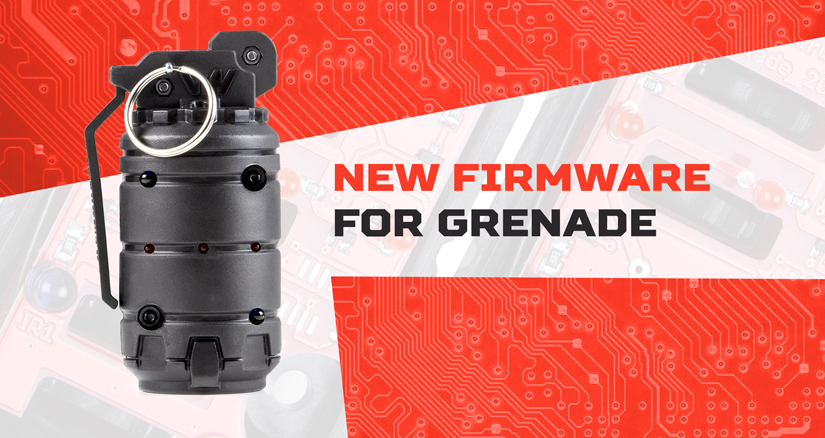 In the new firmware version of Trinity laser tag grenade, we took into account players' remarks concerning the device authenticity. The new way to enter the programming mode allows you to completely eliminate the chance of accidental device operation during its shipment.
To change the settings, enter the admin mode: Slightly press the bracket 10 times. You will hear a signal — we have entered the time settings. To switch to the next mode — team settings — press and hold the bracket for 3 seconds. Click and hold the bracket to confirm your action. The players note that the tactile sensation of pressing the trigger has become better.
The internal design of the device has also been affected by the changes. Our batteries have improved brass contacts. Now the power elements (2 AA batteries) are not afraid of blows. The search mode is left without changes: It activates automatically in 15 minutes. Once the grenade has been found, you can turn it off by clicking on the base of the bracket during the piezo signal sound.
Your device can be updated in any LASERWAR service center.
Related news