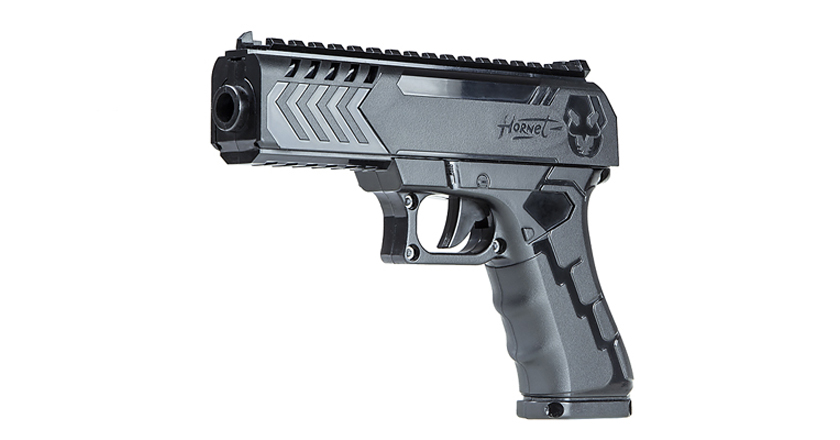 One of the most anticipated laser tag devices has finally gone on sale. We are talking about a new pistol from LASERWAR - Hornet.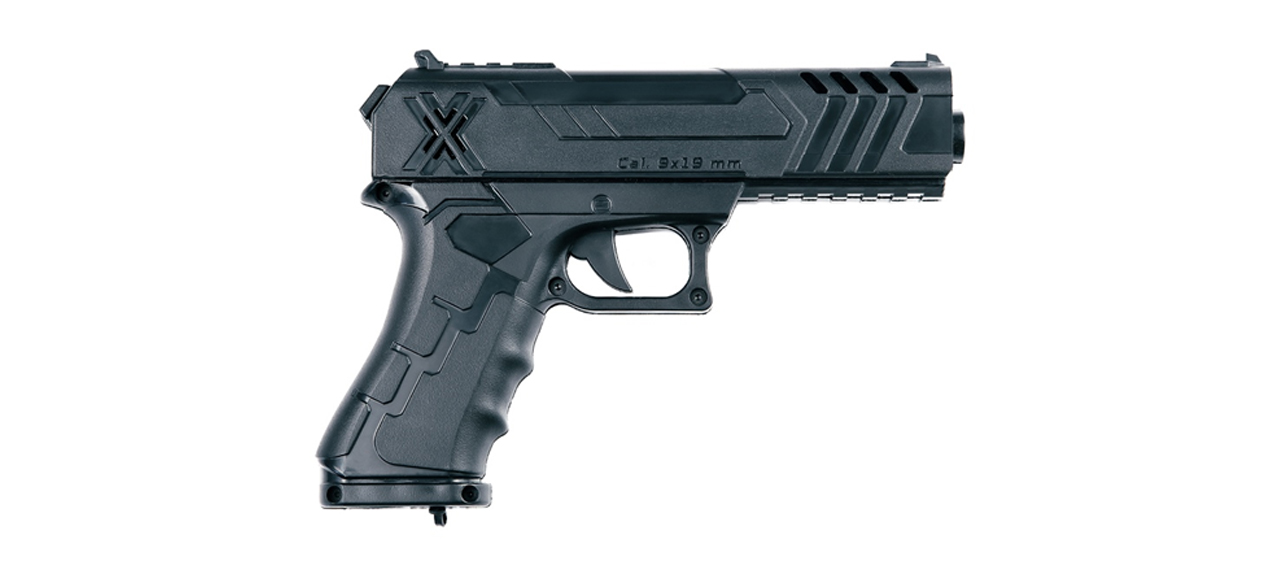 This model, which included many innovative solutions of the company's developers, replaced the deservedly popular Krechet.
Like the legendary Predator and Phoenix, the new gun is a product of the complete LASERWAR production cycle. Everything, including body parts, is designed and manufactured by our specialists.
The impressive brutal body of the gun went through dozens of reworkings before it finally came on sale. Loads of sketches, dozens of models printed in a 3d printer, the search for the optimal size - and here, finally, the first serial samples. They take into account the wishes of all players - those who need additional bars for sights, and those who prefer to play without them. The pistol comes with two bolts: with/without a Picatinny rail. In fact, when you buy a gun, you get another exclusive design as a gift, along with 2 bolts. Which one of them to choose for today's game - decide it for yourself.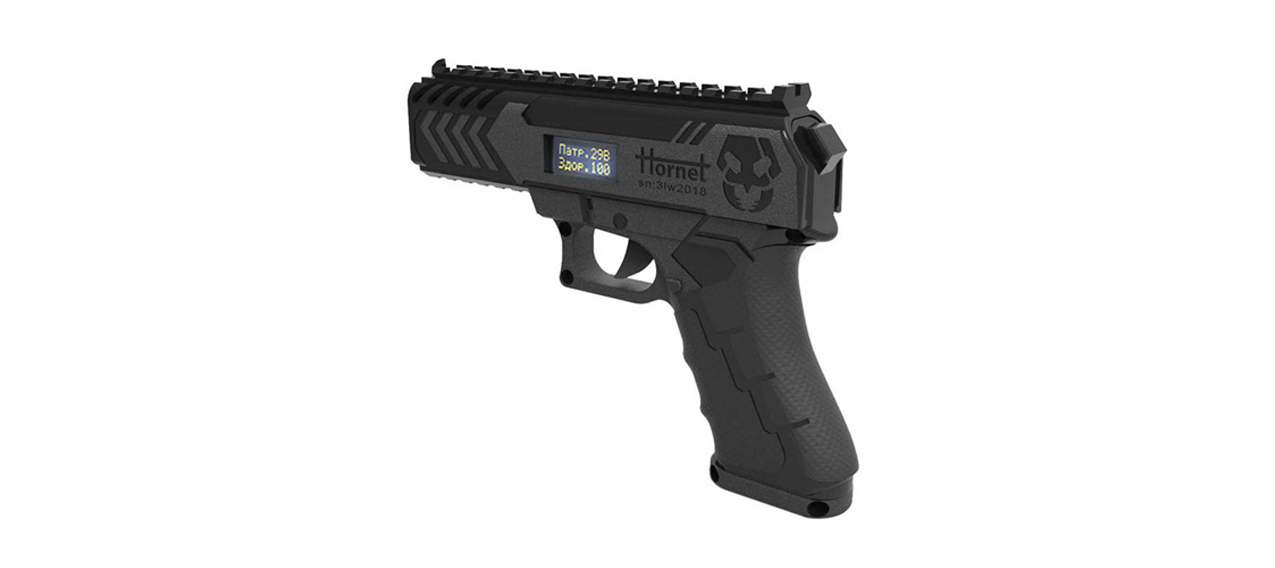 The bolt reloading is another step towards the authenticity of the gaming set. That's what the players have been waiting for, and we finally met their expectations.
The new Hornet has an impressive sting - it is the only model of the gun, which has a built-in Parallax optics. We had to artificially limit the range to one hundred meters to avoid competing with sniper rifles.
There is also another new feature - the tenth generation of X-GEN electronics is only available on this gun model so far. But the users of previous versions can also enjoy playing with the device. Hornet is produced with both 10th and 8-9th generations of electronics.
The availability of an OLED display showing the ammo and the level of health has already become a permanent option for LASERWAR products. When ordering a pistol from an online store, you can choose between a version with or without a display.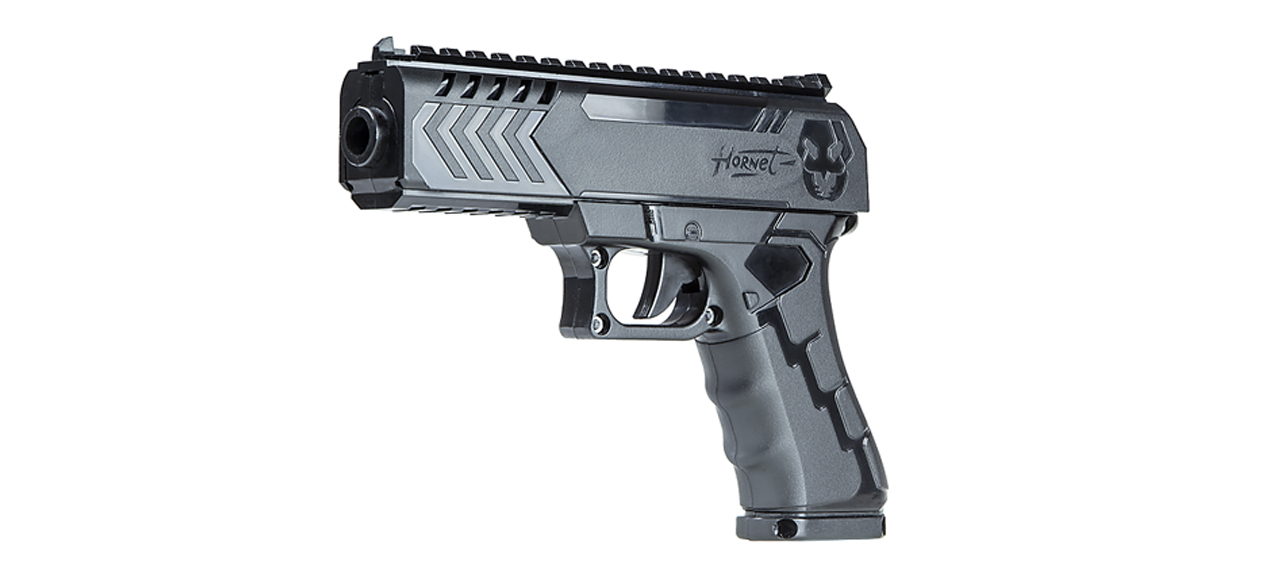 We are sure that the gun, which we have been waiting so long, will exceed all expectations. It will fit perfectly into the arsenal of a sniper or assaulter as a second weapon, its high accuracy makes it possible even to hold pistol tournaments, where the main weapon of the participants will be Hornet.
With a minimum of moving parts, the full control over the production of this model gives us absolute confidence in its reliability. We recommend the device for rental clubs. Now the clubs will have a reliable rental model of the pistol, which will take its place in the arsenal next to the Predators and Phoenixes - the main devices for any club.
Cost and market launch
Hornet with two bolts will cost players 220 dollars. You can order it now in the LASERWAR online store.