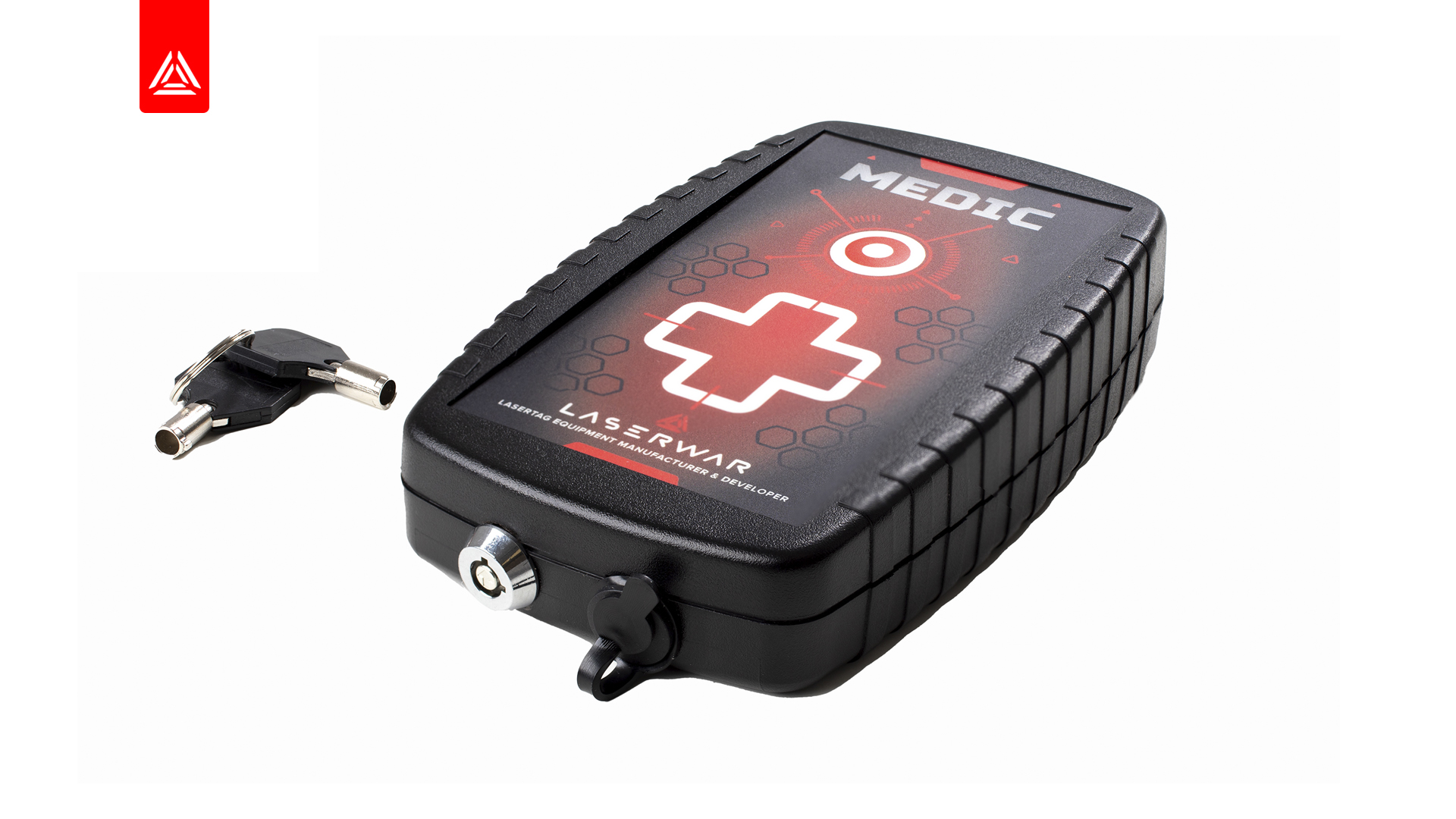 The experts from LASERWAR company continue to improve the models that have been popular among the players and rental clubs.
Universal game device «Medic v.5» has been widely known as first-aid kit, even though it offers much more opportunities. The device can not only restore your health and battle reserve, it can also act as a medicine box, an anomaly point, etc.
Now, the device is even more convenient and reliable. Medic's battery case is replaced with an in-built 7,4 V 2200mAh lithium battery. If it's fully charged, you can play without stopping up to 5 days. The device can be recharged with the help of a standard SmartLi+ recharger.
In addition to an accumulator, the device is also equipped with an anti-vandal lock for turning the device on.
Related news