M16-A1 SAIGON PLAY SET (ELITE EDITION)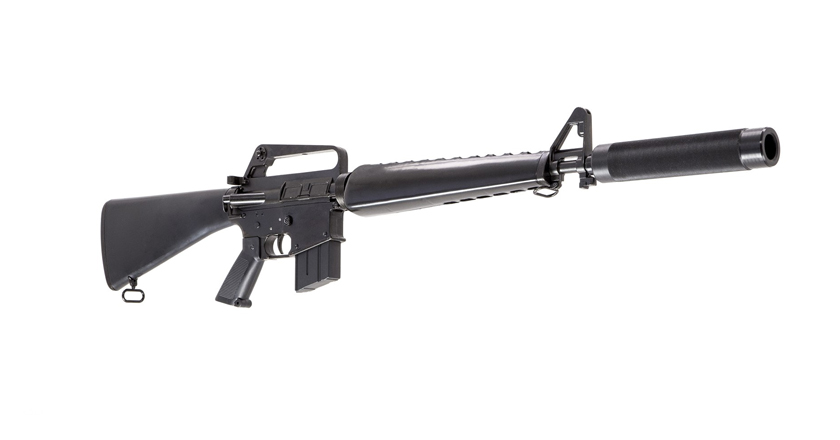 "Well, at last we've got a weapon worthy of a real man" – said soldiers of the American army when the M-16 assault rifle was deployed. Thanks to the black colour of the handguard and the stock it immediately became unofficially known as "the black rifle".
The M-16 is one of the best-known assault rifles in the world. It shares its popularity only with the Kalashnikov rifle. The disputes as to which of the two rifles is more effective are still going on. The M-16 is the main weapon of numerous Hollywood action movie heroes that have been tirelessly saving the world for several decades now.
Thanks to the LASERWAR company, there is now a play version of the legendary rifle.
THE OVERALL IMPRESSION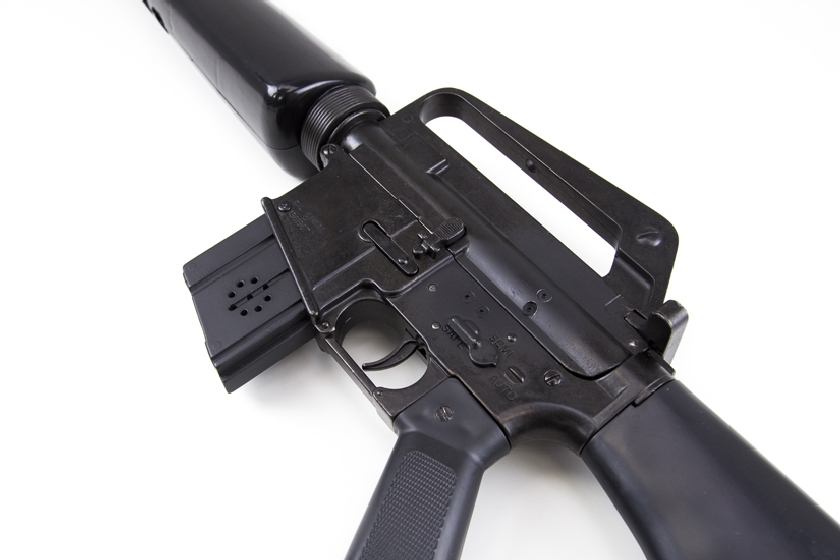 What will you feel straight away when you hold the rifle in your hands? Definitely, it's reliability. The SAIGON is a full-size version with a movable breechblock. Besides the breechblock, there are no more movable elements in the rifle – the fire mode selector, the adjustment control for firing range regulation and the cartridge cover are fixed. There is neither backlash nor squeaking sound. The body is made of metal, meaning that the M16-A1 will withstand intensive use during games.
CONSTRUCTION AND ELECTRONICS
Rifle elements (handguard, gun grip, stock) are made of black impact resistant plastic. The handguard of the M16-A1 has triangular cross-section and is made up of two halves. Taking into account its metal frame, the weight of the model is 3.7 kg.
The advance security lock that has been installed in the stock is used to activate the play set. The On/Off indicator and the charger inlet are there, too. The 2.2 Ah lithium-ion accumulator used for the SAIGON provides 30 hours of non-stop operation. The device will need to be recharged after that.
The sights are represented by a foresight and a peephole. The latter has been placed on the transportation handle. The effective firing range of the blaster is 200 metres.
As to the rest of the gadget, tried and tested solutions have been used in its construction: breechblock reloading, a built into the magazine speaker, and the optical system and shot illumination developed by our company.
When added to this the sling swivels, and the ergonomic handle you will get another model of the M range which is likely to give a lot of trouble to the rival.
COST AND MARKET LAUNCH
All in all, the "black rifle" is a proper blaster able to withstand fierce combat. The price of the play set is 24 500 roubles. The item is now available at our LASERWAR online store.