IAAPA Attractions Expo 2018: the event continues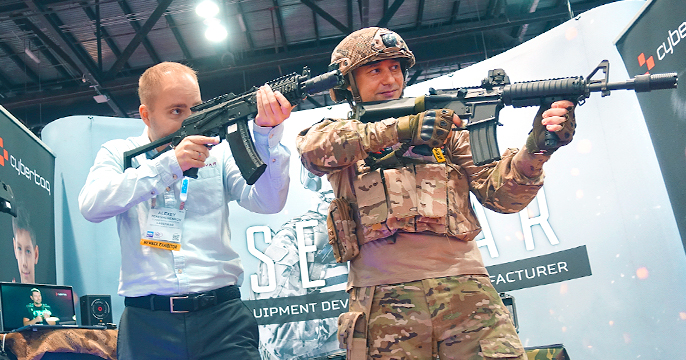 We are back and eager to report from the IAAPA Attractions Expo 2018 attractions and amusement parks exhibition, taking place in the USA.
LASERWAR participates in this landmark for the global entertainment industry event for the second time, while the exhibition itself has a quite solid history. Since 1918, the executives of water parks and theme amusement parks, family entertainment centers, zoos, museums, science centers, and many other organizations arrive in Orlando, Florida, yearly. The exhibition stands parade presentations and spectacular shows, multimillion contracts are signed, and the experience and knowledge exchange never stops.
This year the forum unites 35 thousand professionals representing more than 1000 companies from 100 countries of the world. Fully operational attractions, game equipment, stands of participating companies have accommodated in the more than 170 thousand square meters of space.
And in the midst of this breathtaking kaleidoscope, there is a LASERWAR`s stand.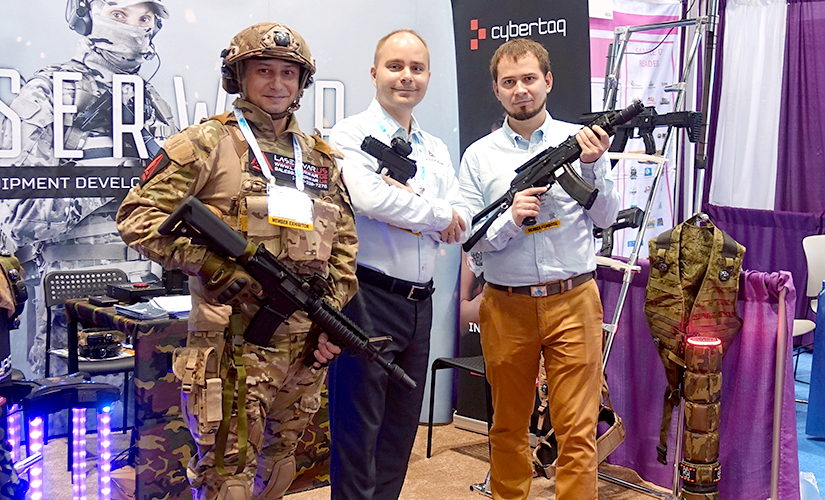 The third day of the exhibition has brought to us both meetings with old friends and new acquaintances. Notably, a large American company, which produces weapons for army, wishes to purchase our vests. We recall that LASERWAR sells three types of vests, each of which is available for order in four color schemes. The vests, just like our unique wireless Smart RGB Headbands, feature multizone functionality. The devices have special sensors with built-in vibration motors. When hitting the player, only the sensors that received the IR-impulse will respond. The Americans plan to use our vests during shooting trainings.
We have already presented the newest 10th X-generation equipment. The visitors observed the LASERWAR Online configurator at work and plates created for it, as well as got to know about the unique X-Core module, which works by combining Bluetooth and Wi-Fi technologies. We have also revealed the developments that are not available for buying yet - the device called «Digital flag» and the «Hornet» pistol.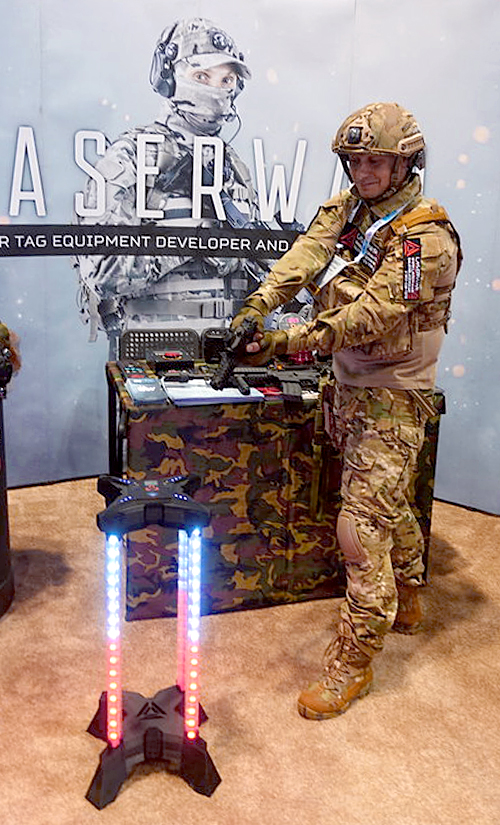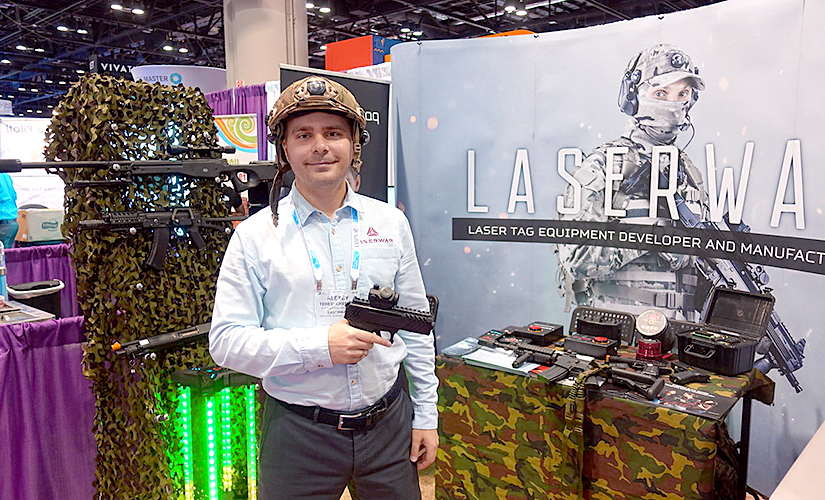 We will tell more about these new releases at our media channels soon.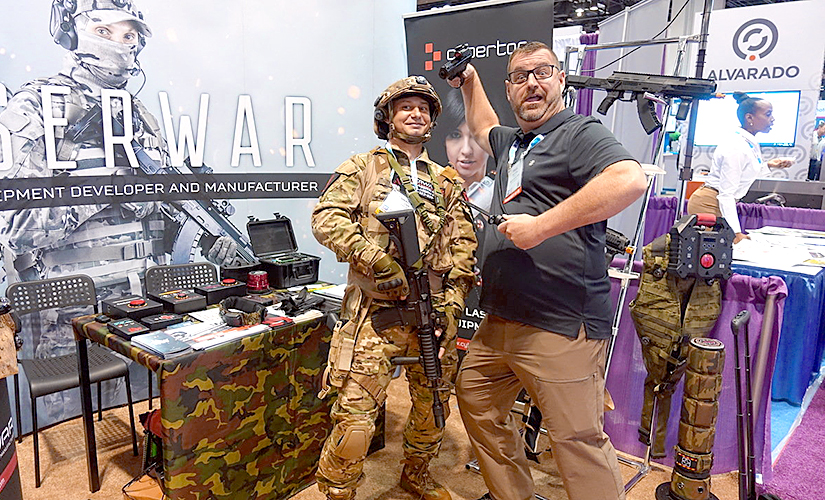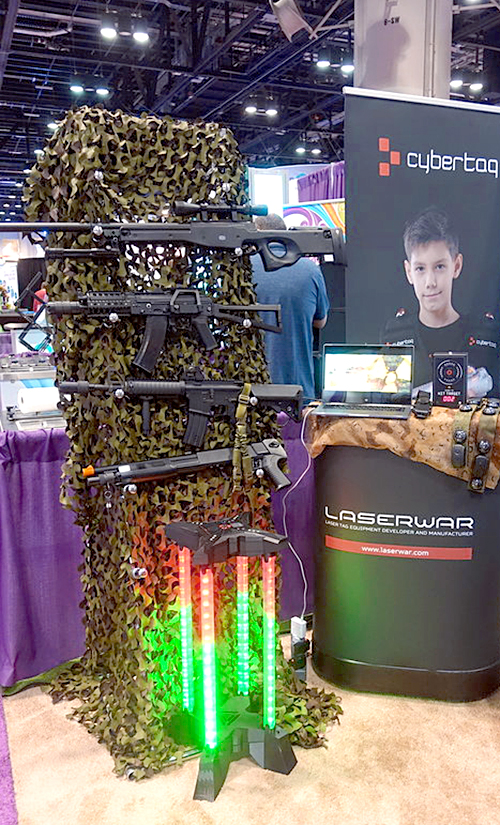 CYBERTAG 2.0 Black Edition indoor laser tag system has also received its portion of attention. By the way, we are actively working on a renovated laserarena.com website about Cybertag. It should help our current and potential clients look at indoor laser tag with a fresh eye. Up-to-date, stylish, intuitive – this is what a new portal will be. CYBERTAG 2.0 Black Edition plays a major role in its concept. Moreover, the foreign guest has shown the most significant interest in our new ParallaX optical system and original devices – Smart Battle Base, Smart Control Point, Smart first aid kit, Explosive Device Simulator (EDS), remotes. As you see, we brought a lot of amazing stuff to the United States, which have already found their fans around the world.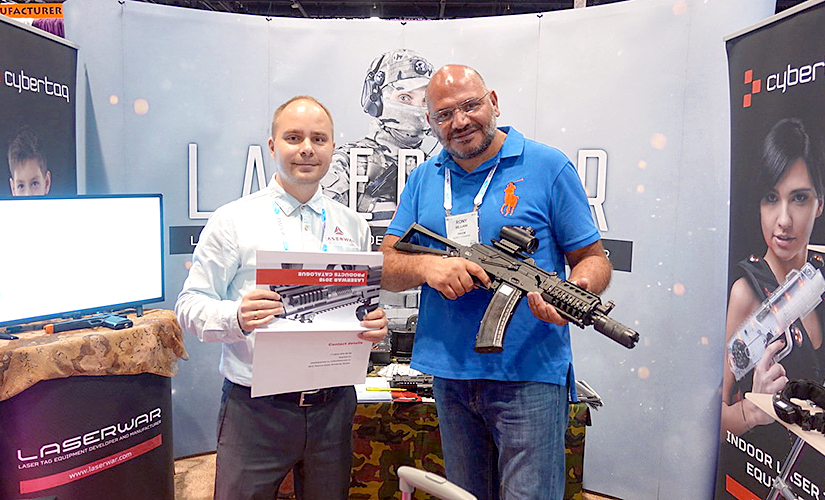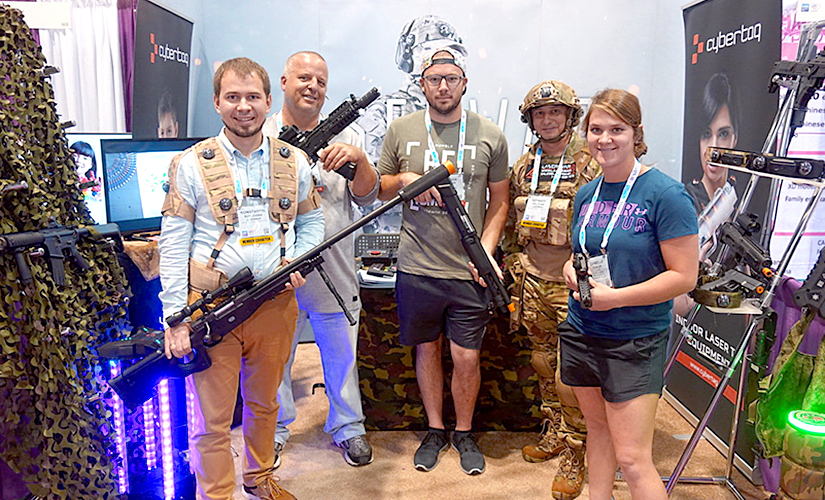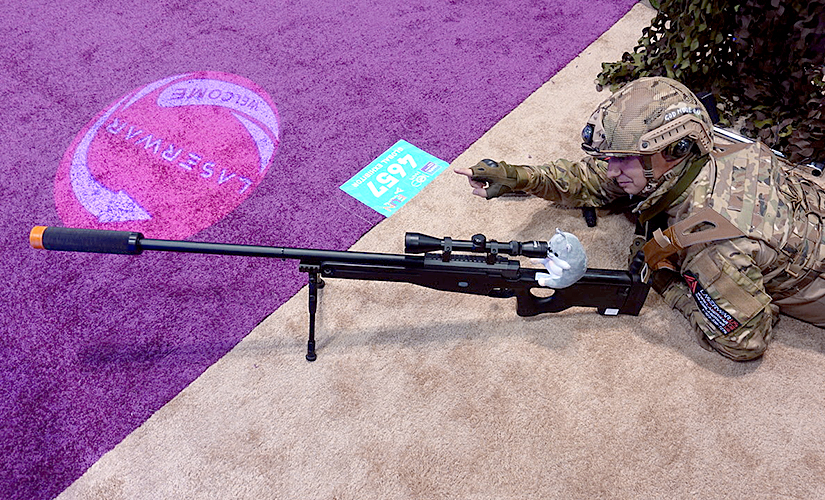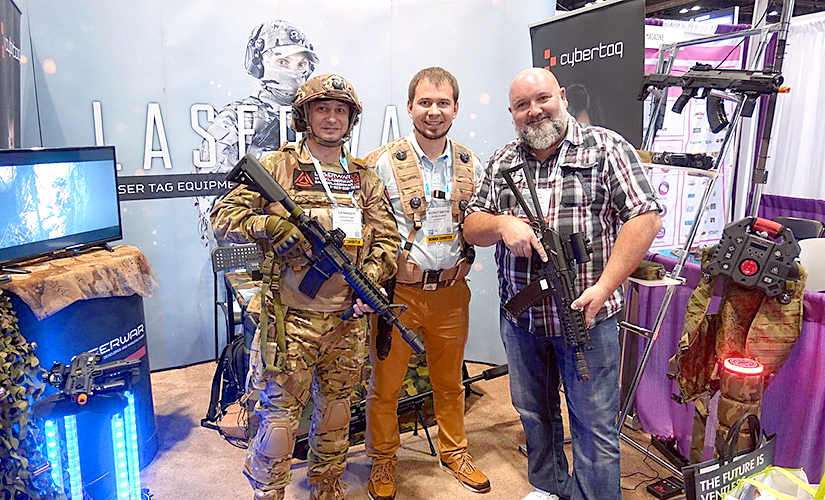 The exhibition will end on November 16. We are leaving sunny Florida very soon. If you happen to be nearby, by all means take a peek at IAAPA Attractions Expo 2018! The number of LASERWAR`s stand is 4657. We will be happy to see everyone!
Related news