IAAPA Attractions Expo 2018. Day two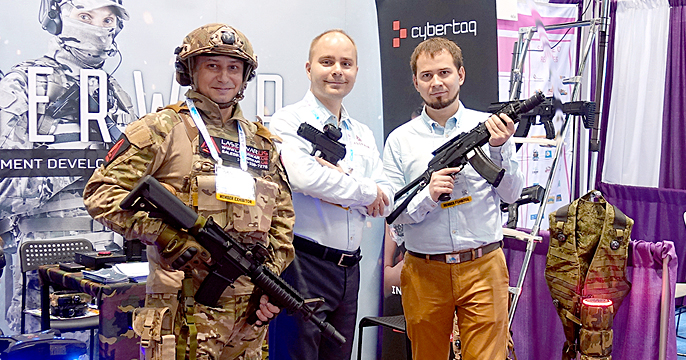 In these days in the American city of Orlando the large-scale attractions and amusement parks exhibition IAAPA Attractions Expo continues. LASERWAR is actively participating in it.
While our home city Smolensk is covered in snow, the weather breaks records in Orlando: it is almost +30 on the thermometers. It`s unsurprising that so many theme parks, attractions and exhibition sites are concentrated here, under the hot sun of Florida. They are visited by dozens of millions of guests every year. Since 1918, one of the most significant international events for of the professionals of the entertainment industry is held here. Attractions, parks, casinos, hotels and resorts, shopping malls – all these fields are united at one site by IAAPA Attractions Expo. This year it was organized in conjunction with the 100th anniversary of the international association of amusement parks and attractions.
It is indeed a great luck to become a part of this colorful festivity. Here, the future of the entertainment industry is formed. Orlando unites 35 thousand professionals representing more than 1000 companies from 100 countries of the world. All of them strive to learn about the novelties of the industry, find clients and business partners, conclude lucrative contracts.
Our first impressions of participating in the event are incredibly positive.
The LASERWAR`s stand is located right in the center of the exhibition site at Orange County Convention Center. Around us, there are fully operational attractions, game equipment, stands of participating companies accommodated in the more than 170 thousand square meters of space. You won`t go through the exhibition in one day, and the variety of presented goods and services is overwhelming. IAAPA 2018 reflects the very spirit of America: it has anything you may ever want.
The second day of the forum has already passed, the event gains traction. We are delighted to see guests sincerely interested in our production.
The quality of assembly of LASERWAR equipment, the design of taggers and devices amuse the American guests. They are especially surprised by the fact that we provide our trademark soft for free. Some have already purchased our products right from the stand, others are about to do it.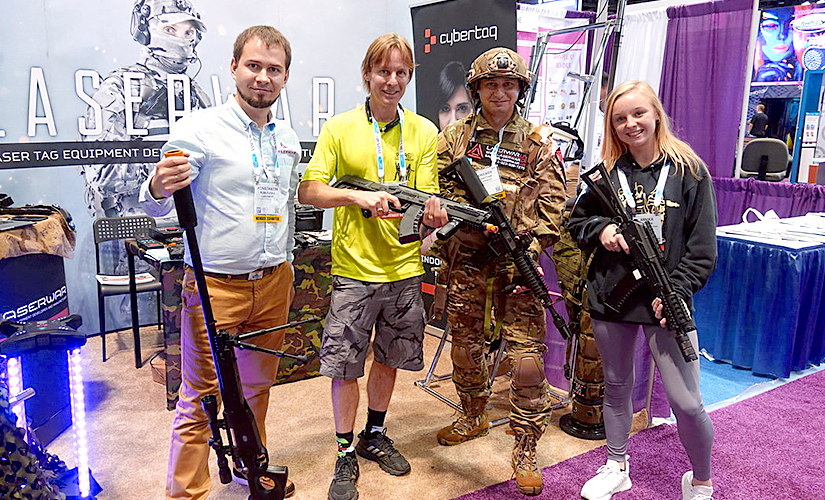 In particular, the biggest interest was expressed by the American Go Go Laser Tag company, which organizes field laser tag games and corporate events. Their representatives loved our technologies, and now they wish to buy the equipment for their arsenal.
We have several more exhibition days ahead and plan to demonstrate the newest of existing developments - the 10th X-generation. The visitors will get to see LASERWAR Online configurator at work and plates created for it, as well as get to know about the unique X-Core module which combines Bluetooth and Wi-Fi technologies. Of course, the guests will be able to shoot with taggers and test our smart devices.