HANNOVER MESSE. Day 5. Closing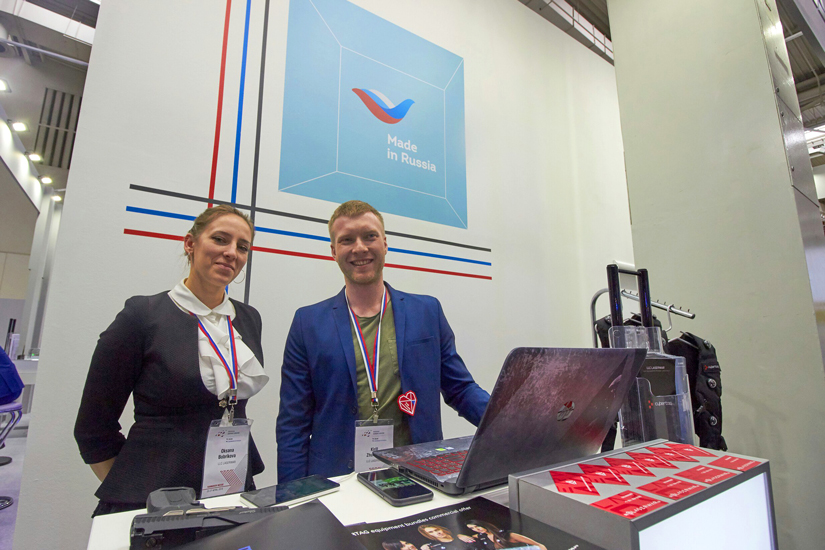 Good day everyone! Today is the final day of this what may seem endless exhibition marathon and even though we are quite worn out, we are not subdued and so we are reporting again. It is hard to find the right words to get across the whirlpool of emotions and impressions after communicating with such a number of visitors simultaneously. During busy times, up to 20 guests gather round the stand, and we give maximum time to each of them.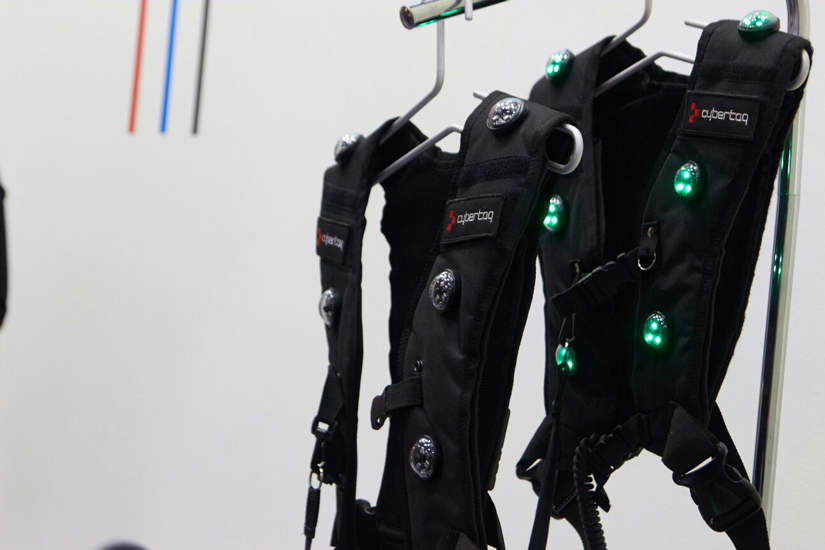 Visitors show great interest in CYBERTAG – this equipment range has been specially developed by LASERWAR for indoor laser tag. They can take their time to examine the play sets at our stand.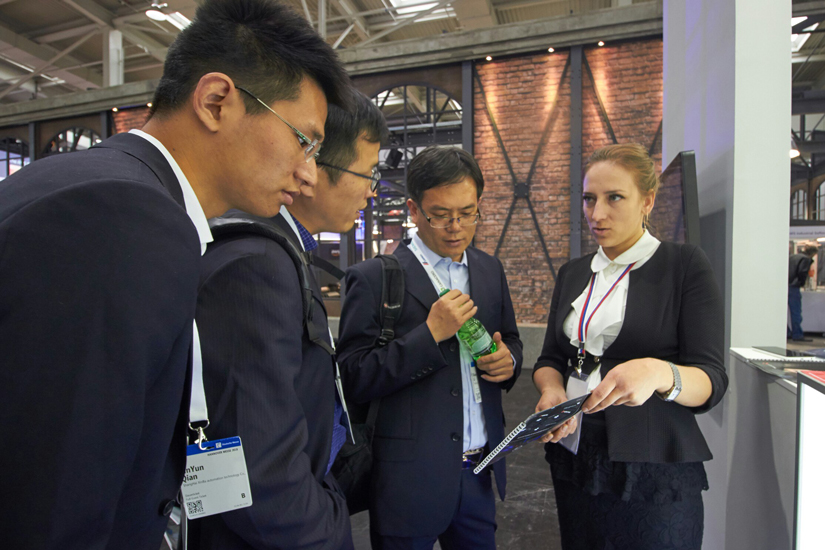 They can get additional information from LASERWAR specialists whenever they need.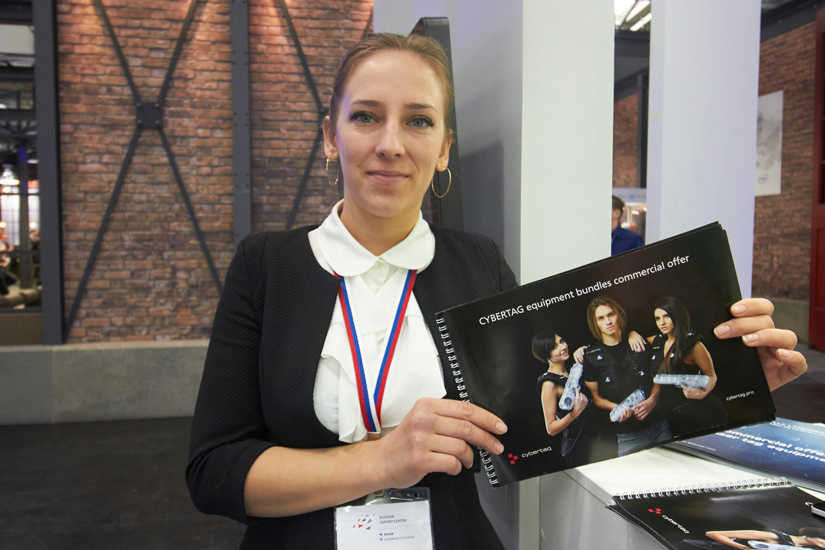 A small booklet with a description of the system will complete the overall impression.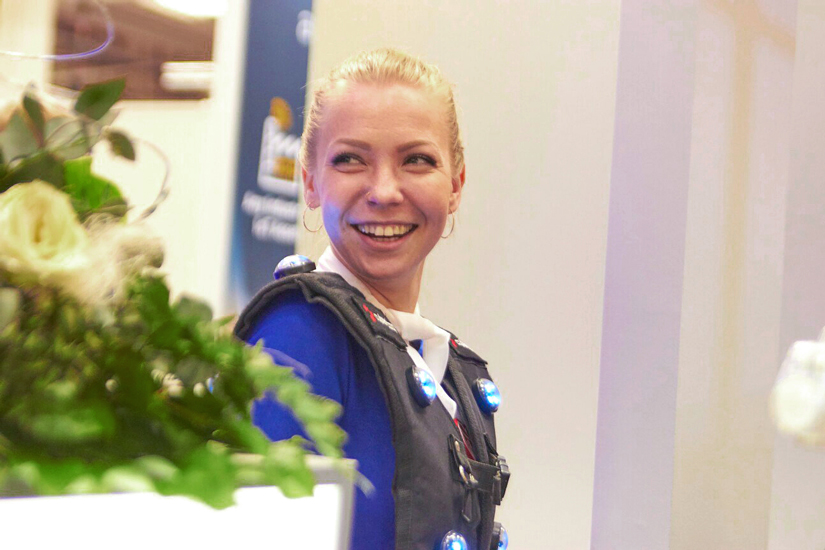 What is more, one can not only watch, but also try playing themselves!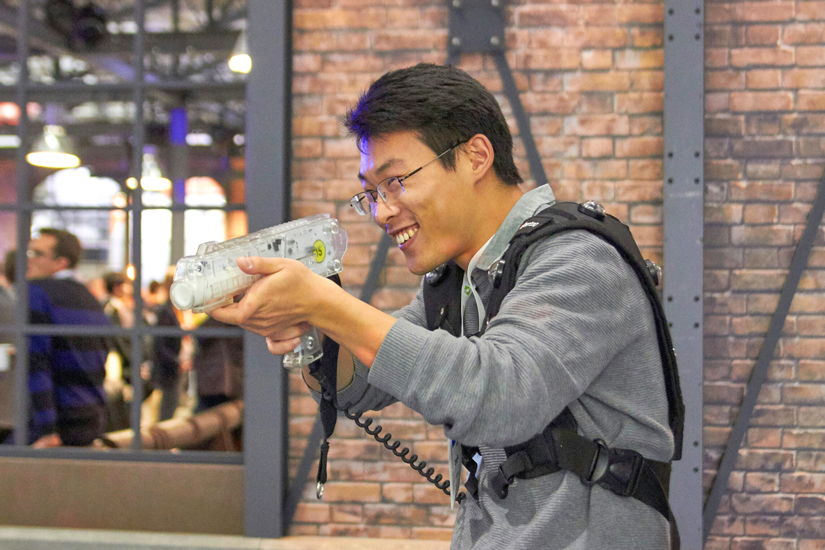 Just see how captivating it is! Such a range of emotions! Grown-ups are overcome with joy just like kids.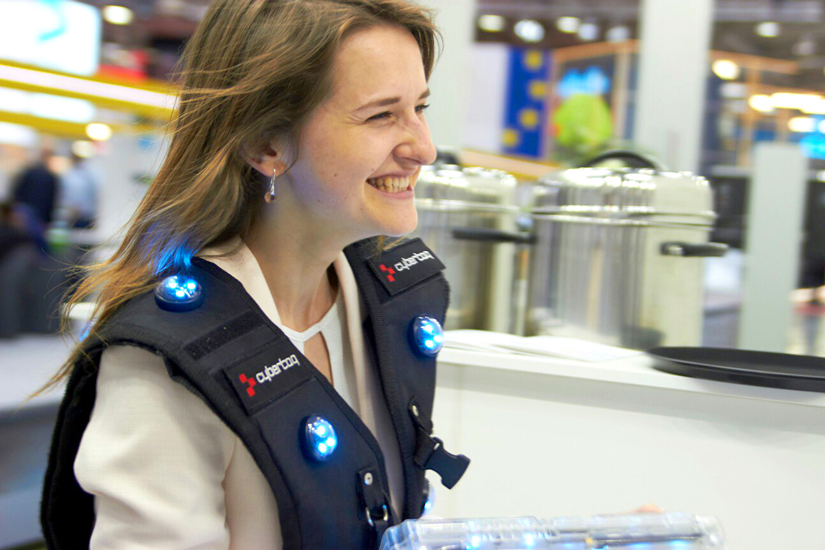 By the way, an hour-long game of laser tag can successfully replace a work-out at a gym. Time will walk by unnoticed and you will play to the point of exhaustion.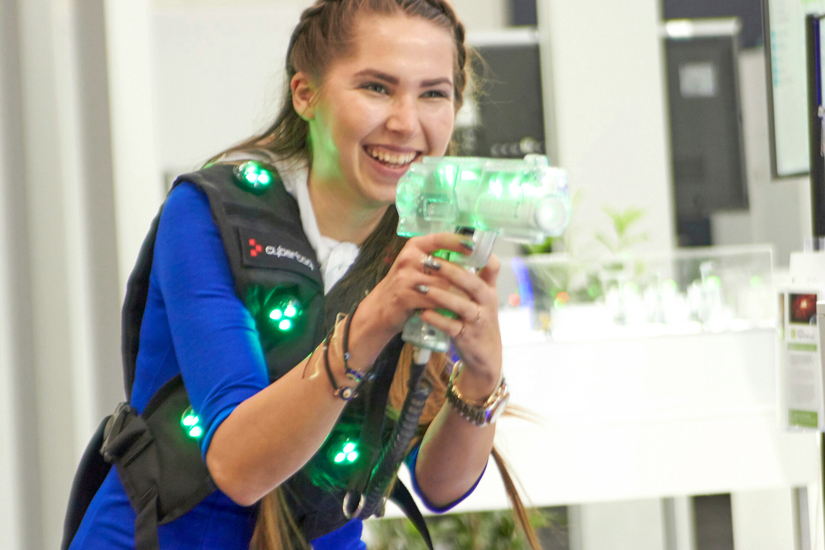 Childhood never leaves us for good…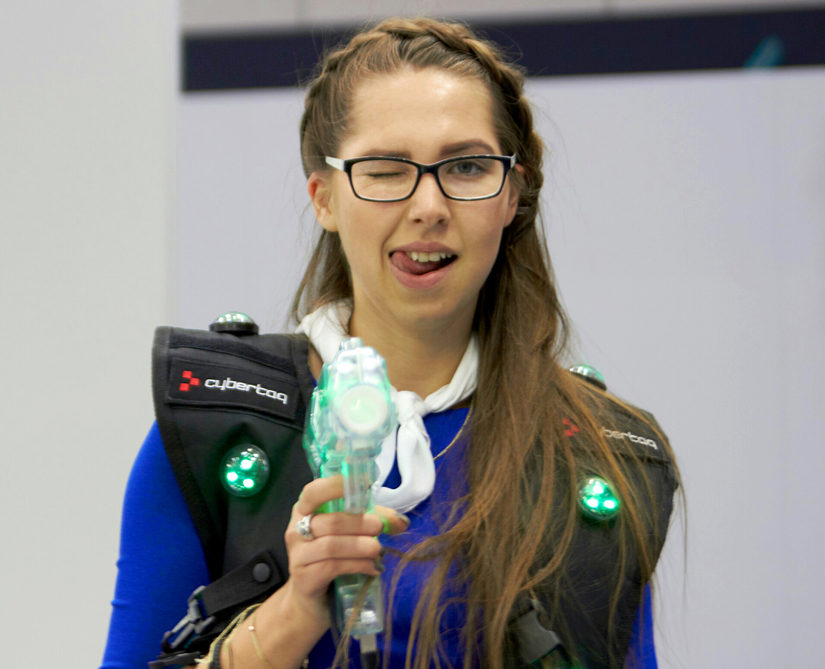 Do you want to see it for yourself? Come to play CYBERTAG!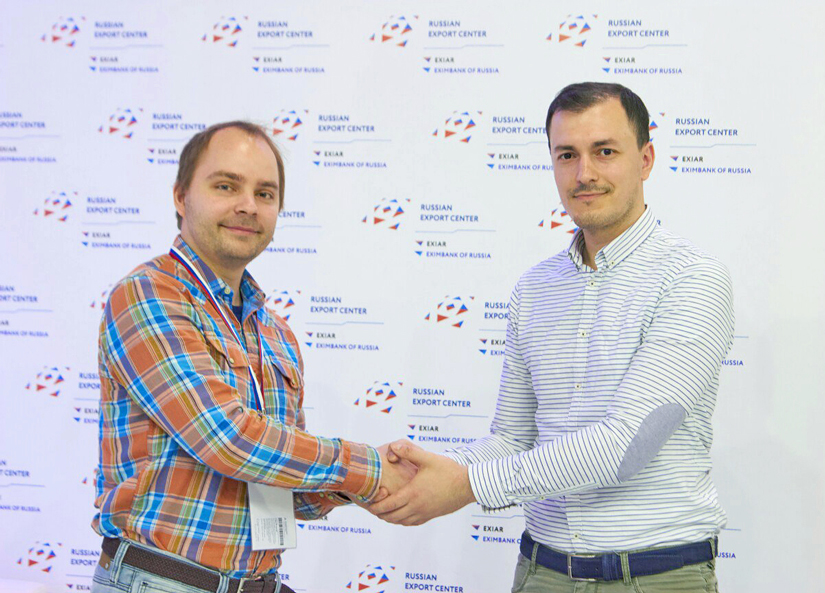 Our indoor equipment has been working on many foreign playgrounds and keeps conquering the international market. One of the latest CYBERTAG arenas had been opened in Italy and we managed to communicate with its owner in person at the exhibition.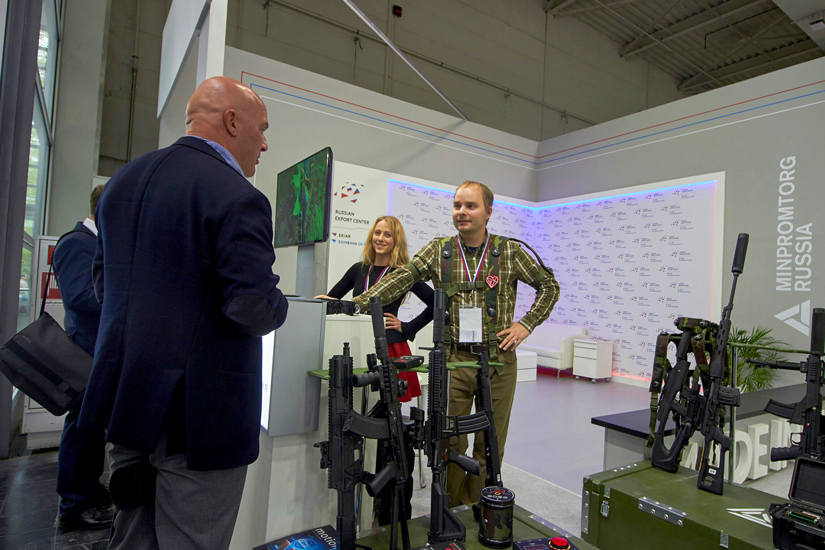 There are lots of visitors at our outdoor laser tag stand and work is humming there, too.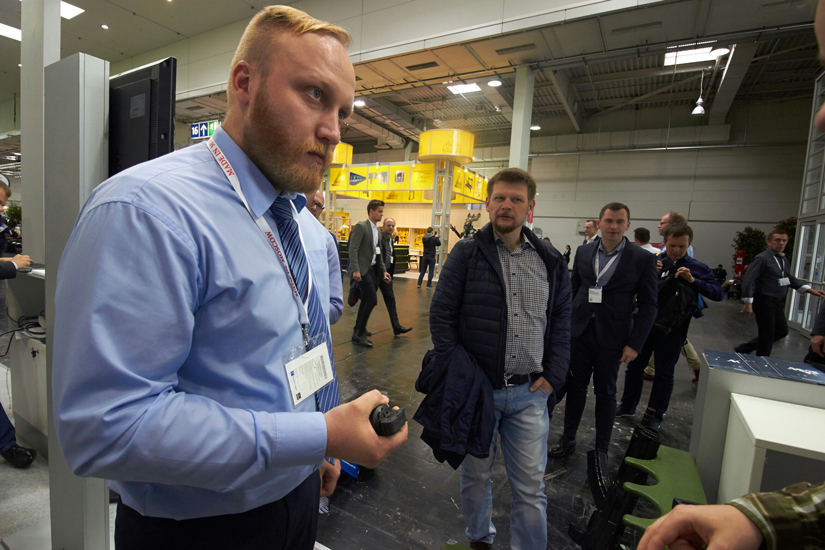 «Have you used that system in your grenades?»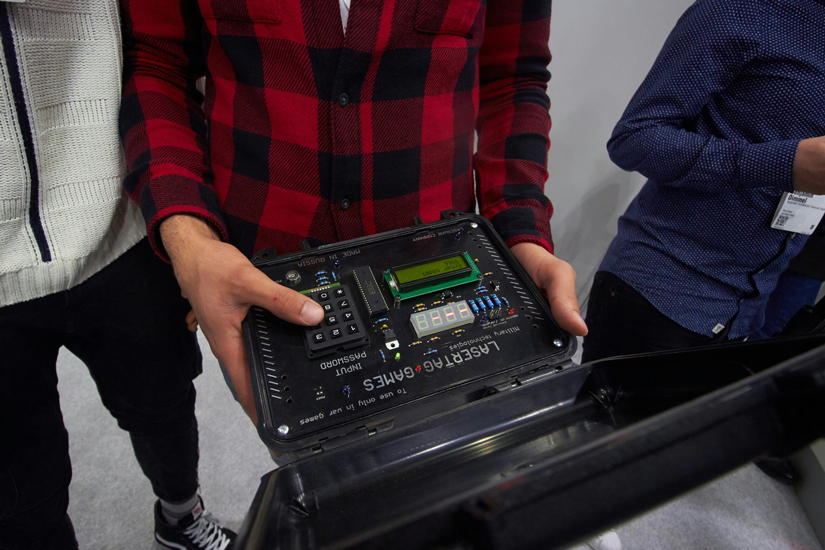 Explosive device imitator for scenario laser tag games. This device with a special character, as displayed in action movies, is very popular in club games.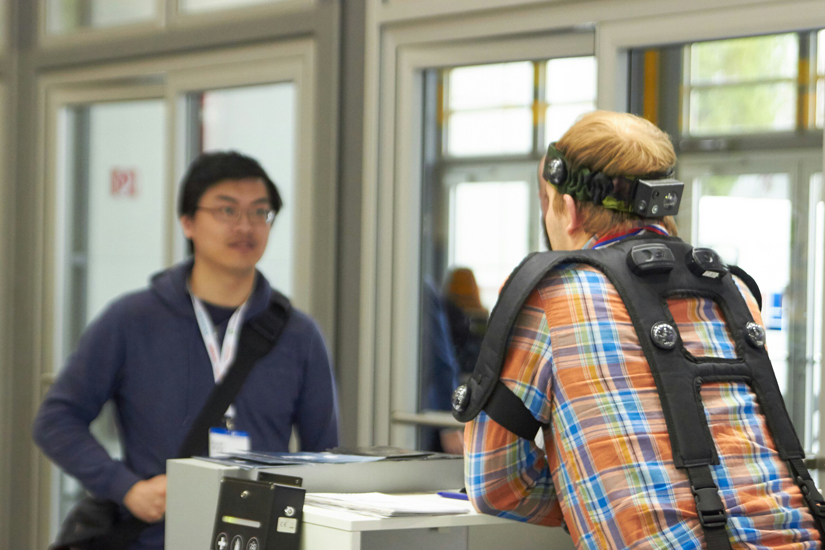 Among the possibilities offered by the exhibition is the one to communicate with company directors. He doesn't ever seem to get tired at all. Where is his switch button?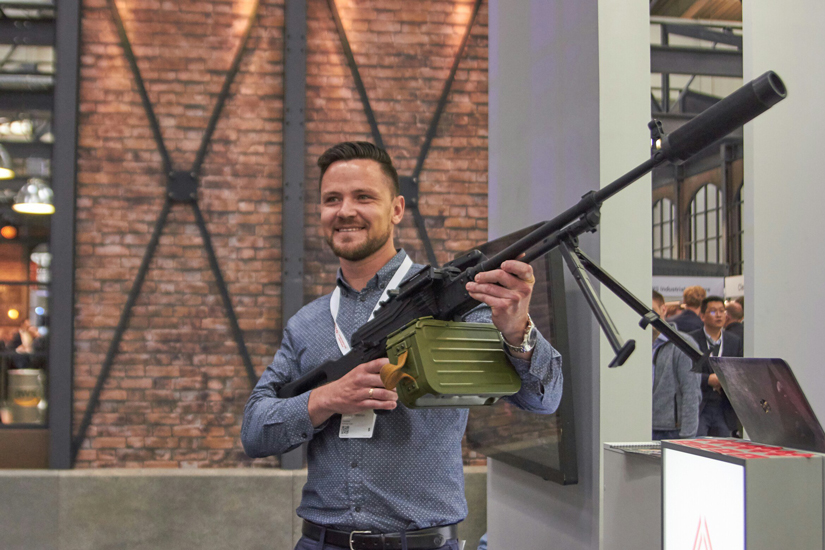 Heavy weapons are invariably popular among the visitors.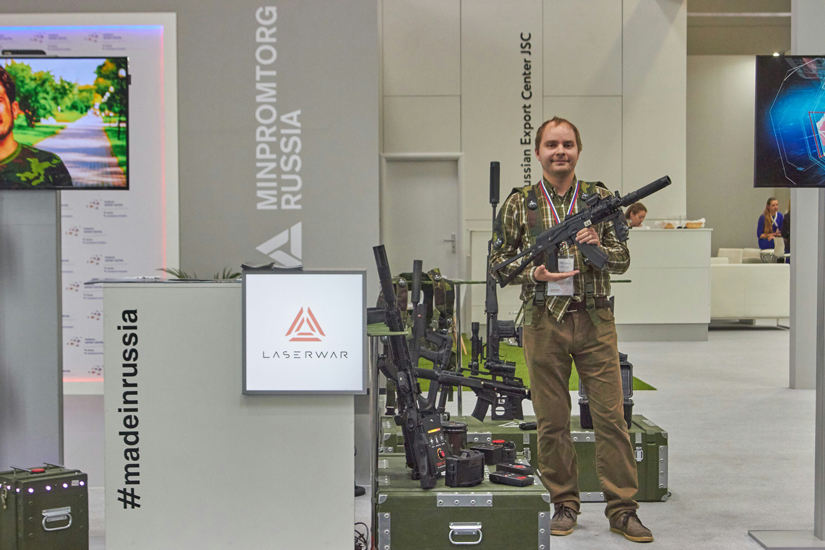 All-in-all, the work during the exhibition has been intense yet fruitful. At this biggest European exhibition of high technologies and innovations, we have delivered a decent presentation of our country. The great interest that visitors have displayed in our company stands proves this. The #madeinrussia brand is the indicator of quality and trust of users all over the world.
Related news