GIFTS FOR HIM. FOR THE 23D OF FEBRUARY!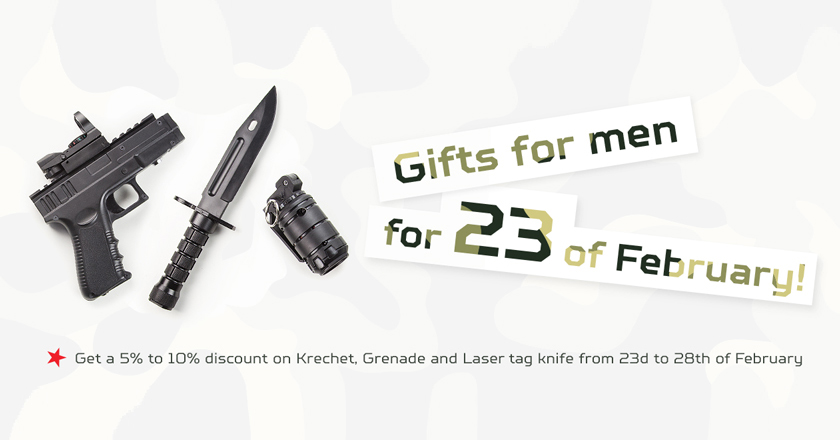 Making a gift is always enjoyable. Yet if you still have no off-beat idea about how to congratulate your colleagues and friends, at LASERWAR we are happy to give you a hand. We would like to announce the special offer Gifts for him. We offer a 5% discount on any of these devices – Krechet-m, laser tag knife or grenade.
Get 10% off when you buy all the three devices. The offer is available from 23d to 28th of February.
Please note, that this offer cannot be used in conjunction with any other offer.
Related news