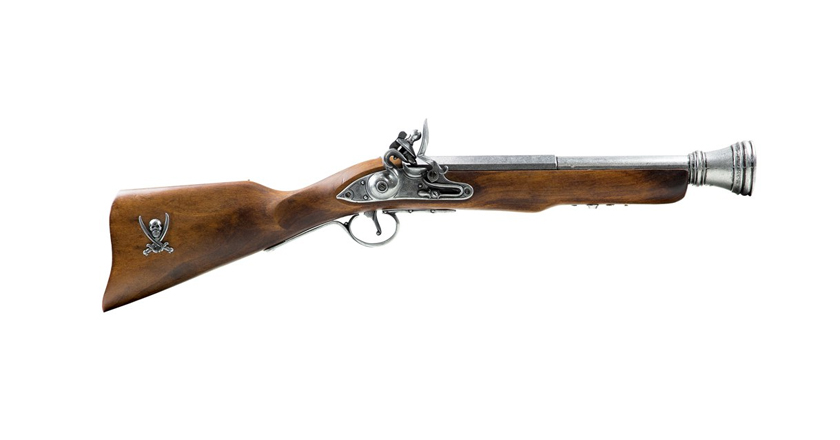 Whatever work you do, it is a good idea not to take yourself too seriously from time to time.
For the funs of the Pirates of the Caribbean and the Black Pearl, we have launched an exclusive device. It won't leave any chances to your rivals in a naval boarding. A real pirate blunderbuss by LASERWAR. Compact and powerful, it looks as if it came down right off a TV screen.
Does the idea of having a real pirate laser tag club sound exciting to you? Be sure to get this new item then – kids will be thrilled!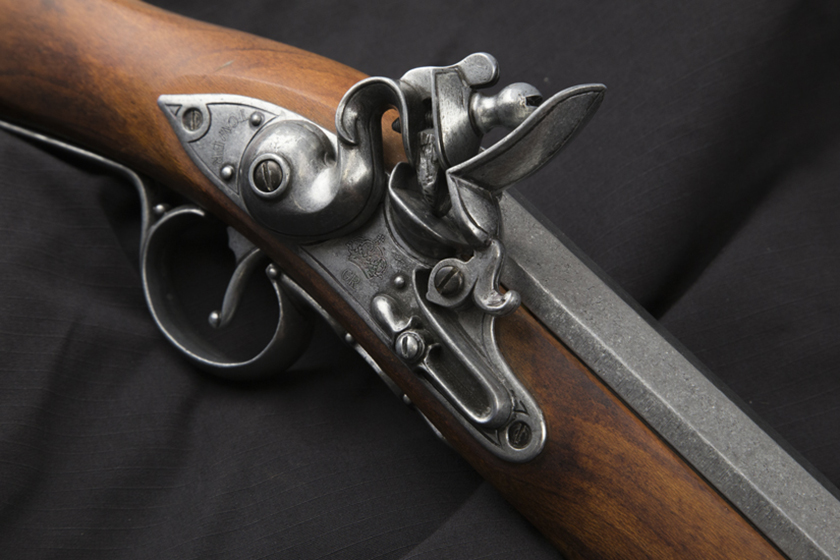 Overall impression
When you hold the blunderbuss in your hands, you will understand that it is not just some plastic toy – you can board a ship with it. Comfortable and compact, it is, by the way, quite realistic – an exquisite wooden gunstock, cold and heavy metal gun barrel, an intricate trigger mechanism… Damn, you will feel like a real pirate!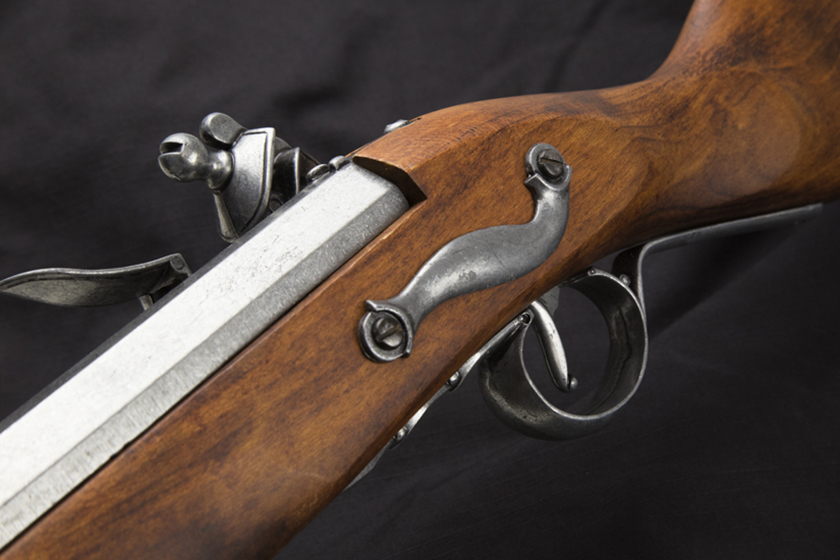 Body and electronics
An excellent dark wood body incorporates a PCB, a speaker and an accumulator with a capacity of 2.2 Ah. This gives up to 30 hours of uninterrupted operation, which is enough for someone who wants to take part in a pirate fight.
The optical system fitted well inside the large gun barrel made of aluminium alloy – no unnecessary external elements. The optical system allows the shooting range of up to 40 metres.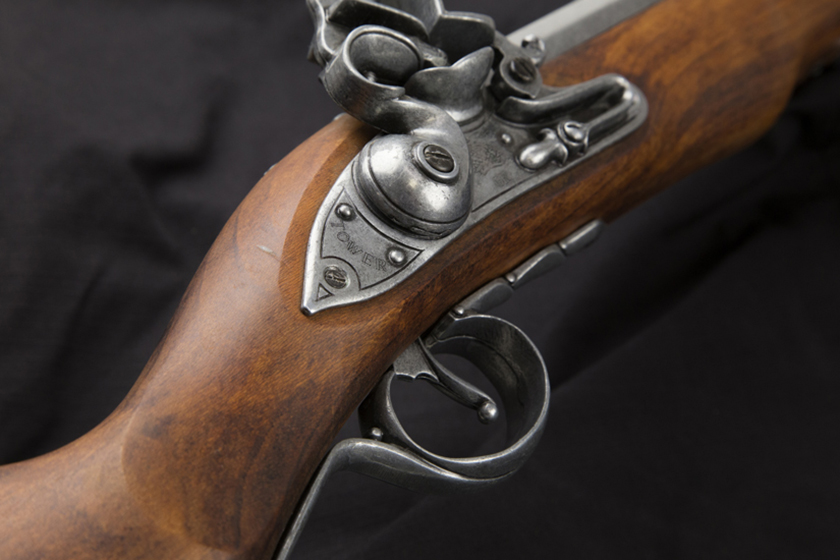 The blunderbuss can ne reloaded by cocking it. In other words, the magazine is reloaded by pulling back the hammer. How about the magazine? If you select one cartridge in the magazine, your blunderbuss will have to be cocked each time you want to fire a shot – that's fair enough.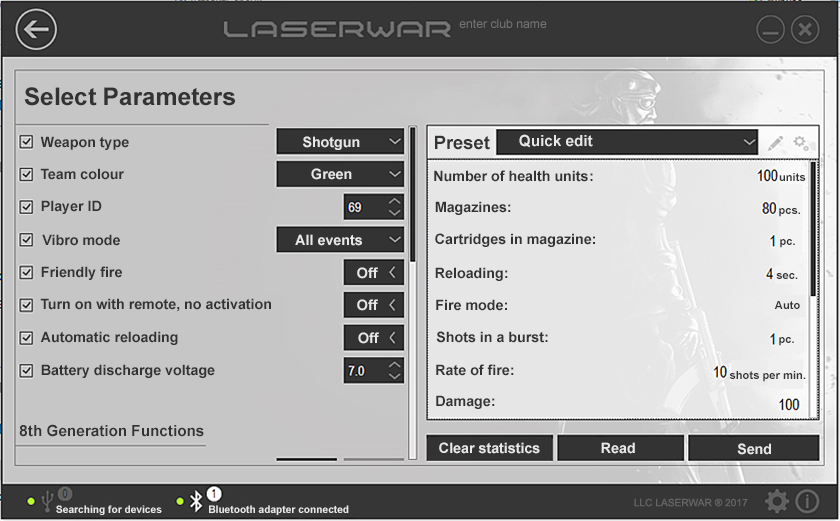 The built-in speaker produces clean and intense sound on reloading. Shooting is accompanied by a sound, too. Besides, it makes a game more realistic.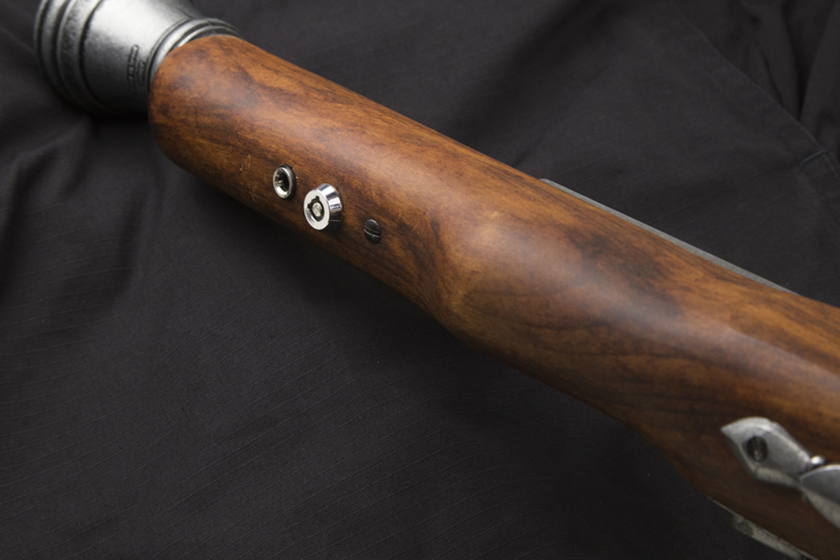 The blaster is activated through a special inlet by means of a key. It is at the bottom, beneath the gun barrel, next to the reload inlet.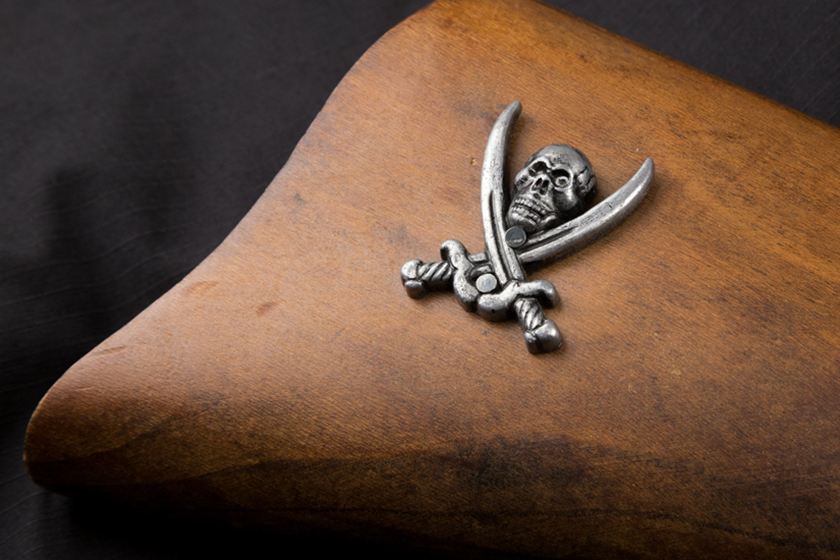 Gunstock and trigger
The comfortable wide gunstock is made of dark wood and has a pirate symbol on it. The flawlessly operating trigger is protected by a massive metal frame.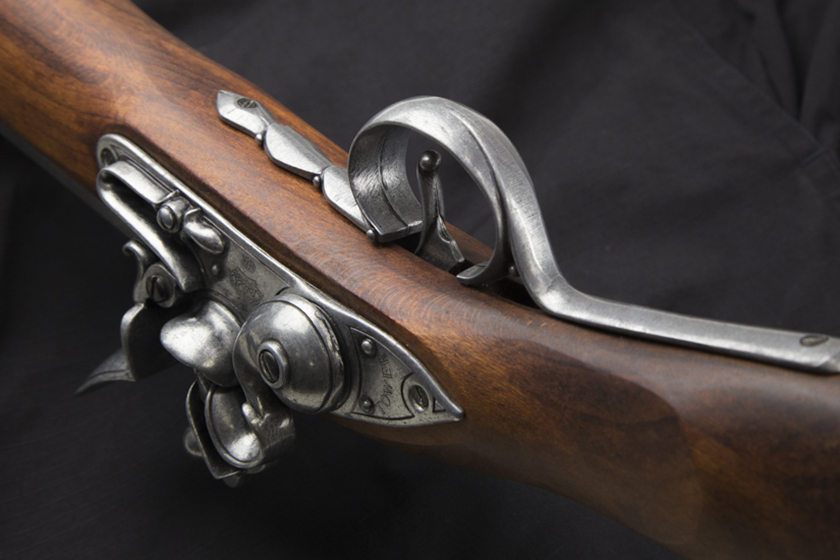 Sights and rails
For clear reasons, the blaster is not fitted with Picatinny rails, nor is it possible to mount collimator, optical or any other sights. The blaster comes with a back sight.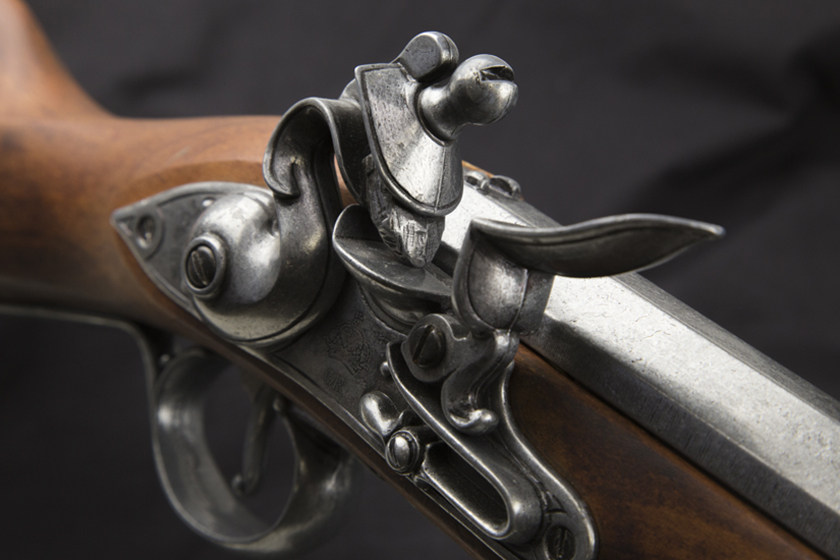 Cost and market launch
You can buy the blunderbuss with the integrated 8th generation electronics for 16200 (piastres) roubles right now from our online store. This blaster will make a valuable addition to the arsenal of a theme laser tag club. It will be useful for historic reconstructions, too.
P.S. Unfortunately, we have let go the parrot that could say 'Car-ram-ba' in three languages and knew where the treasure is buried. Yet a wooden leg with integrated defeat sensors is currently being developed 😊
New devices are coming soon!