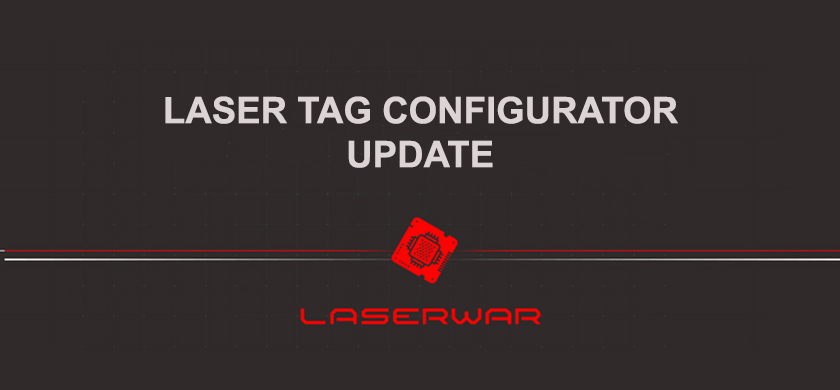 The team of LASERWAR developers have completed yet another stage of expanding the possibilities of equipment and software, which resulted in the creation of a new 8.4.5 version of the LASERWAR CONFIGURATOR programme and the release of firmware upgrades for the weapons of the 8th and the 9th generations.
Let's find out what changes have been introduced. The updated LASERTAG CONFIGURATOR has gained 4 additional sound presets: 'Stalker: bandits', 'Battlefield', 'Star Wars', and 'PPSH'. The new sound lines have been inspired by games and films that have become classic now. The Great Patriotic War tunes in the 'PPSH' preset will be useful for historic reconstructions. 224 new sounds are now available for the users.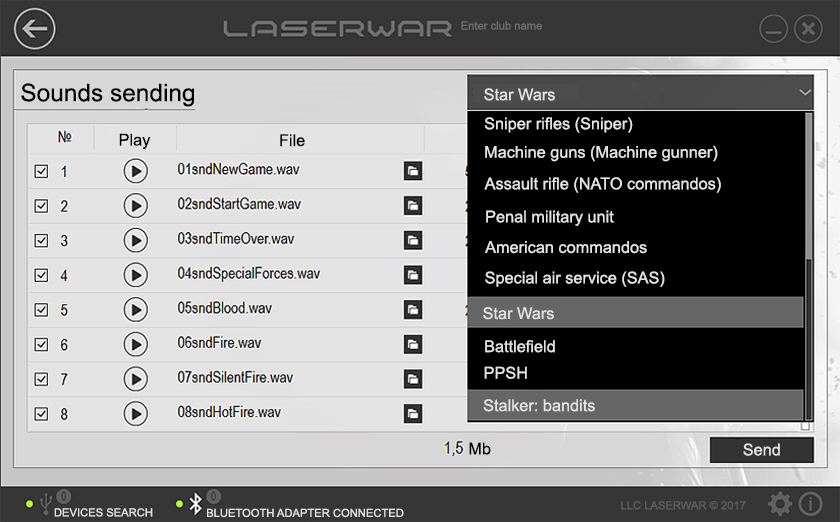 Besides, in the new program version, some bugs interfering with Bluetooth connection have been fixed and the connection has been made more stable.
Changes have been done to weapon firmware versions 8 (8.01.63) and 9 (9.02.43).
1. Bleeding and regeneration algorithms have been improved. By default, teams are set to 10% of a player's life energy.
2. The auto revival function in the mode of limited round time has been reconsidered. Now if the preset round time ends player regeneration will not work.
3. The phrase 'Medic – I need help' that appears on pushing the reload button has been removed.
4. In case a player is deactivated, the sensors on a headband will glow the whole 10 seconds, thus signalling that a player is indeed 'neutralised'.
Firmware updates in English and in Russian are now available on our website. You can download the new version of the program here.
Related news