A rifle for a sheikh sparked furore at the exhibition in Dubai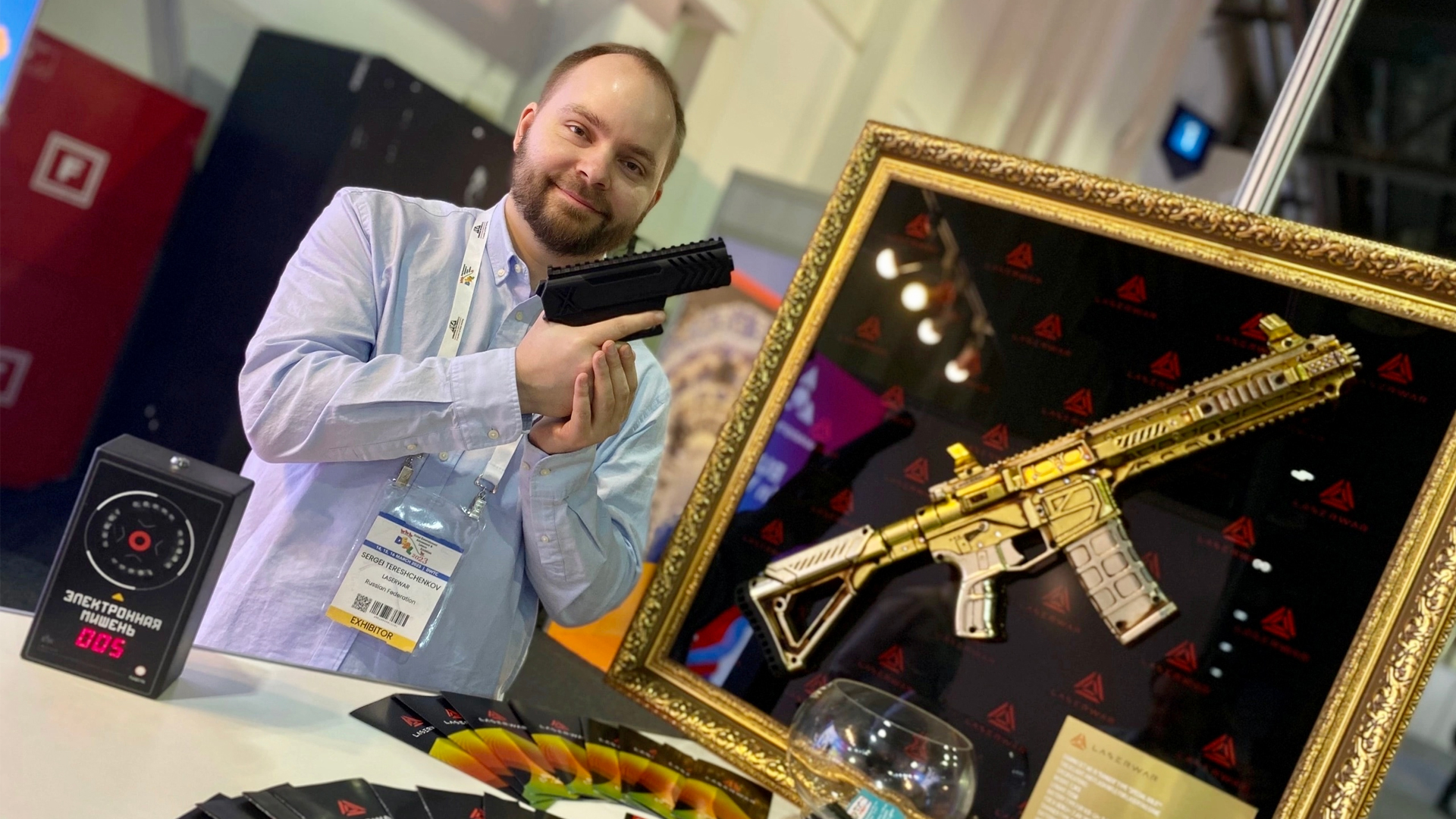 300 companies from all over the world came to present their products and services associated with entertainment at an international exhibition DEAL 2023, and our stand with "Golden Rifle" was in the limelight.
An exclusive tagger, jeweled with rubies and Swarovski crystals drew attention even of the savvy industry representatives. The fact that a combat rifle is ready-to-use excited admiration – the device contains all essential electronic parts that work. Several layers of leaf gold and incrustation with gemstones didn't transform it into a souvenir, they only made it a rarity and showed that the company can create unique devices based on any request.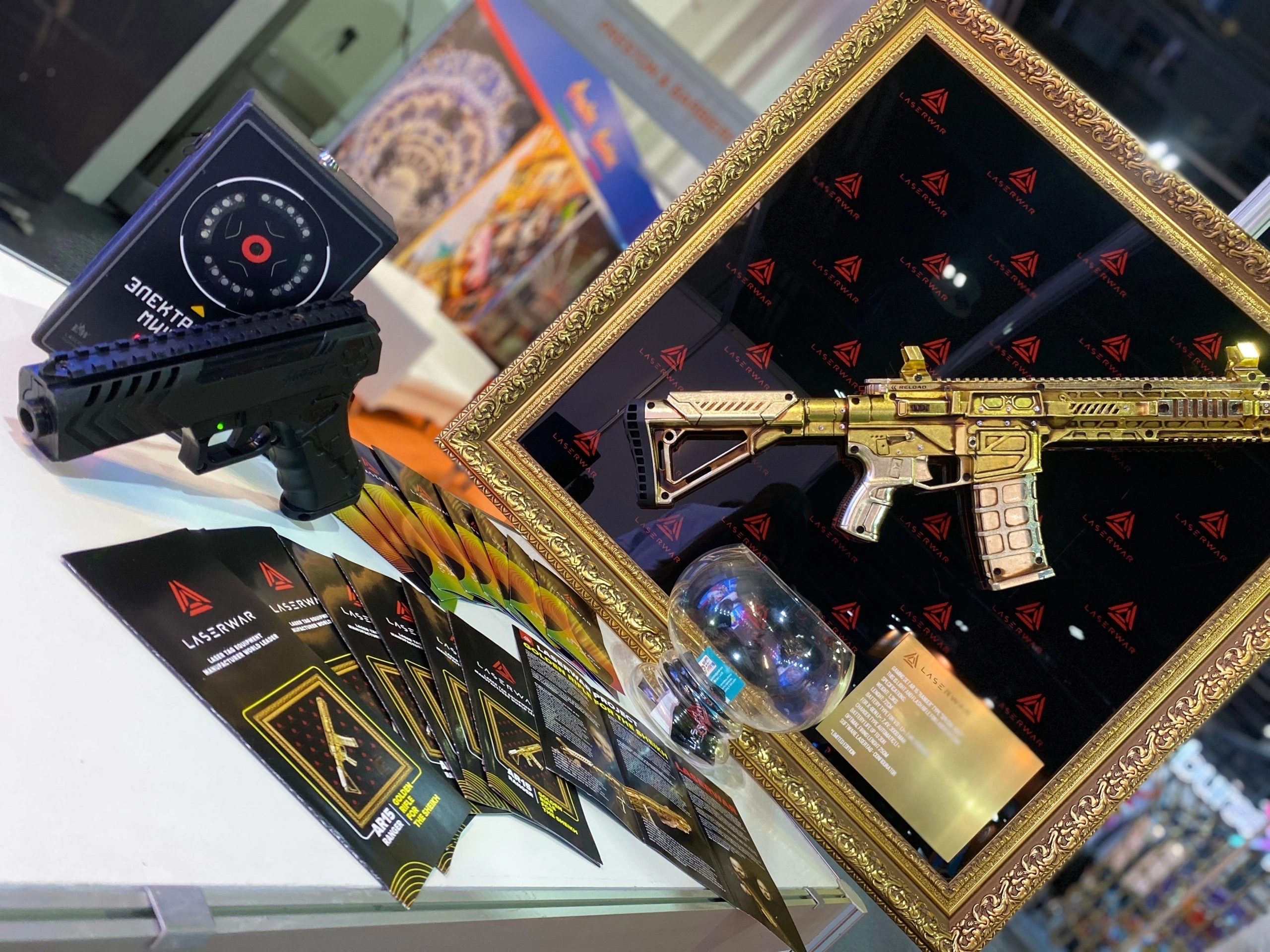 A 3D picture with a golden tagger was raffled out among those planning to cooperate with LASERWAR in the future. The name of the winner was randomly chosen by the company's chief officer Sergey Tereshchenkov.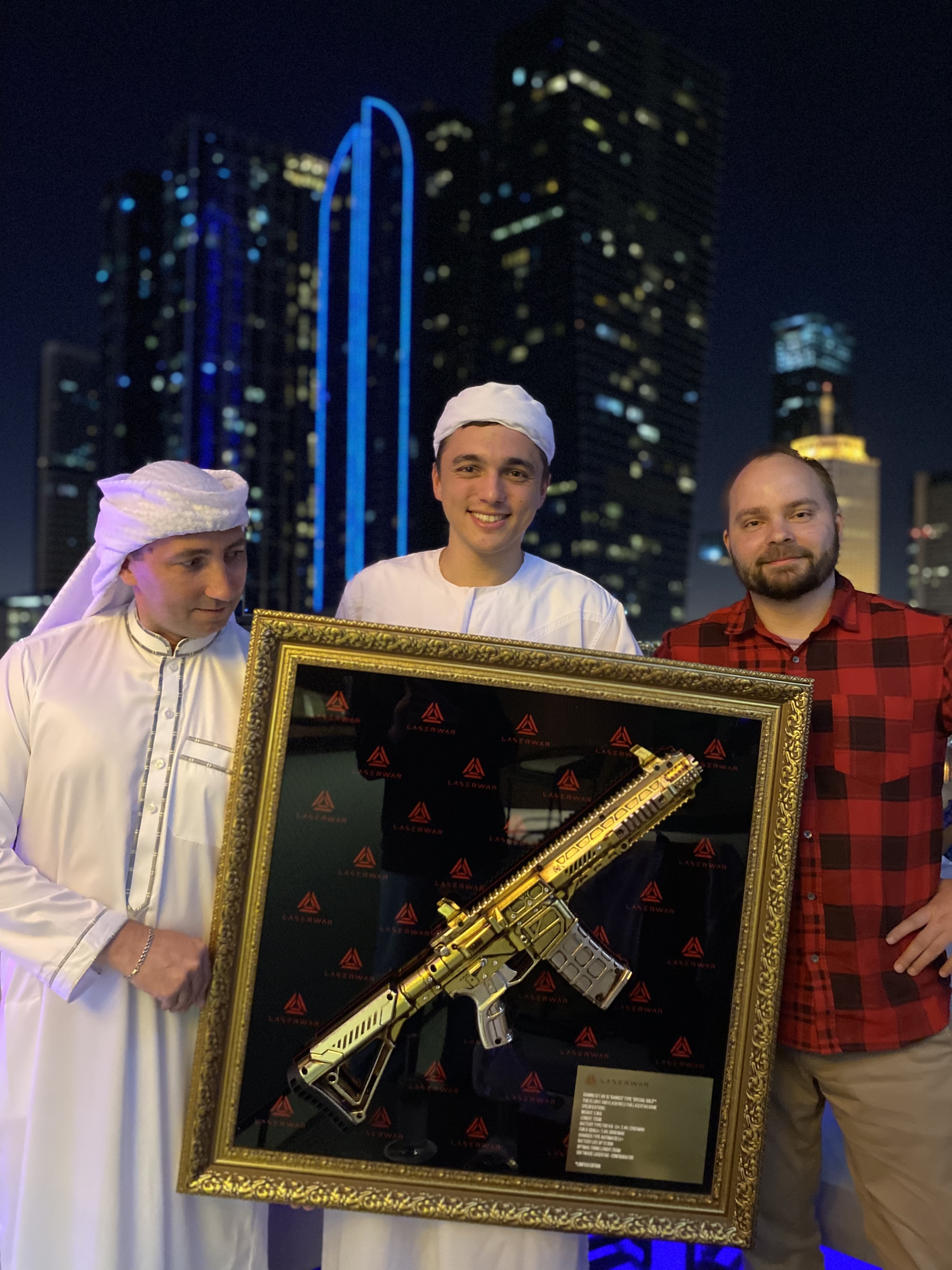 A happy owner of the jeweled art-object is the representative of an international laser tag club network Eric Bikuchev. The winning company has a presence in Dubai and all over Russia. The delegation came to the exhibition to find new partners.
Also, one of the Arab founders visited ceremonial presentation of a "golden rifle for a sheikh". The jeweled art object was presented in a friendly atmosphere, presentation was followed by negotiations on partnership and equipment supply. The company concurred the hearts of the colleagues from Middle East with this project.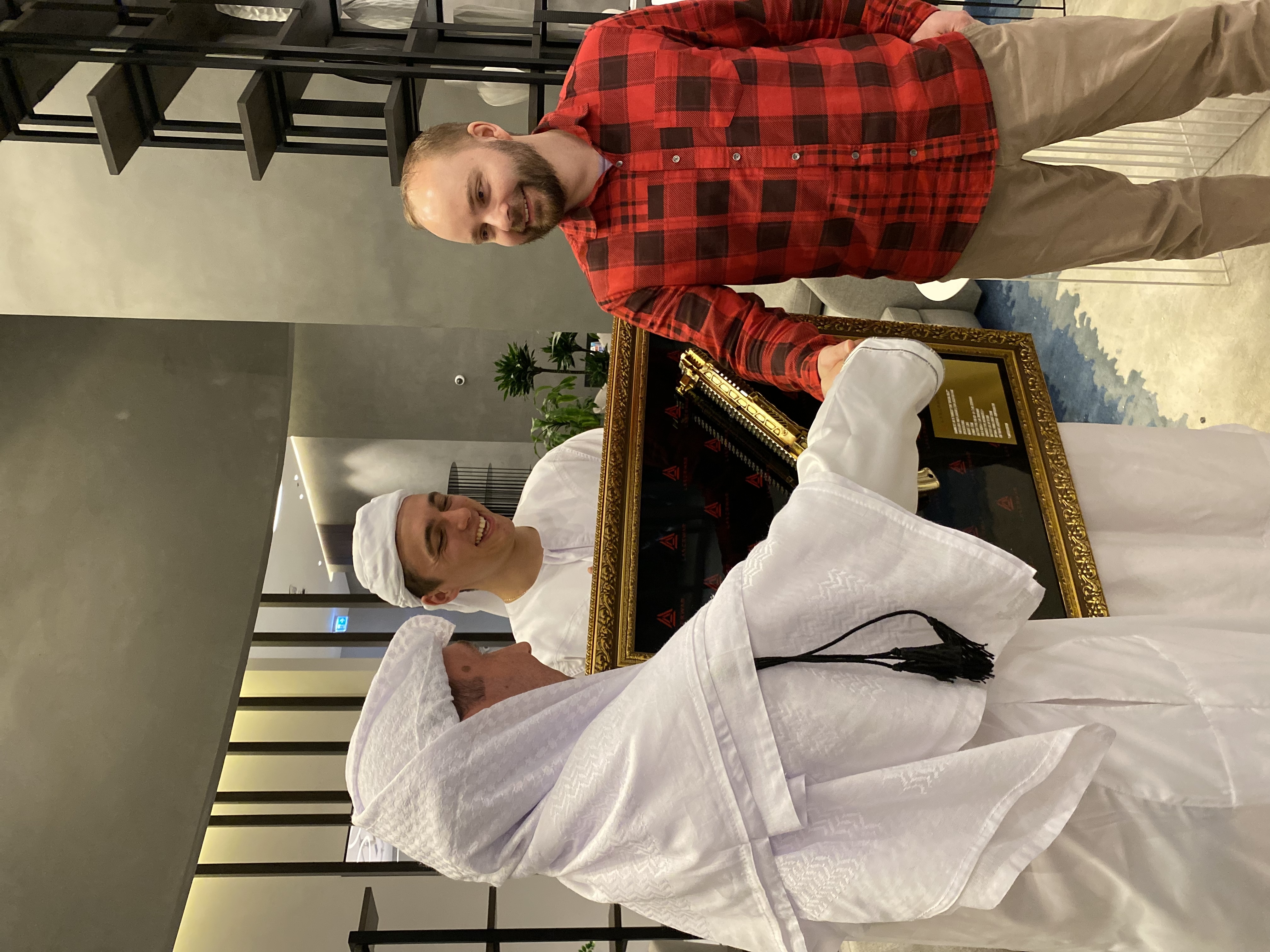 Related news