WITH YOUR SHIELD, OR ON IT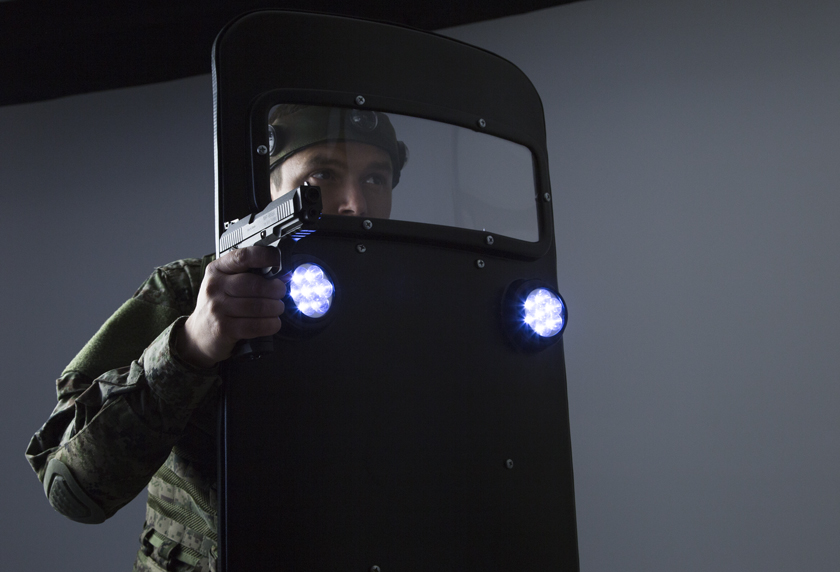 As we increase our products range, we consider or customers' wishes. As we analyze requests, we note changes in the game process. Then we release the necessary equipment everyone has been waiting for.
LASERWAR tactical shield is not an exception. For those who are tired of swift gunplay, quick checkpoint capture, this item will become an ideal solution. Using the shield implies a measured battle in which any tactical move effects the outcome of the battle. The device will shield both the player and one more team member. Taking into consideration its size (990 mm high, 490 mm wide), 2-3 people may hide behind the correctly positioned shield.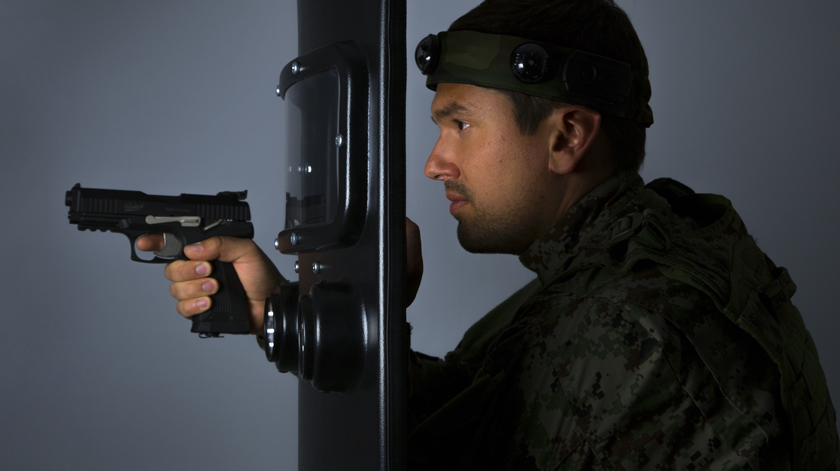 Certainly, a player with the shield will be limited in his choice of weapon: he will have to go for a handy gun, which will make fighting with enemies possible. That is why defense shield should only be used when there are thought out tactics and good teamwork. The shield can be used to its full in narrow corridors, doorways, dark corners, that is why the opposing team members should provide proper protection of the key areas.
The device is equipped with a viewing window and two built in LED torches. The torches may be turned on or off by pressing the buttons on the inside of the shield. The shield is equipped with a handle for holding with one's hand, and a belt loop for hanging it on one's arm. One can hold it effectively with either hand. The lightweight material it's made out of allows to play lengthy games: it only weighs 3.5 kilograms. The concave shape will be admired by all those who love authenticity and comfort.
The price is certainly worth mentioning. The cost of the tactical shield is 7000 roubles. Included in this price are the scenarios in which a special forces unit attacks a terrorists' building, tactical skills practice, team work, the settings which will become the distinctive feature of your club. LASERWAR tactical shield can now be purchased from our online store.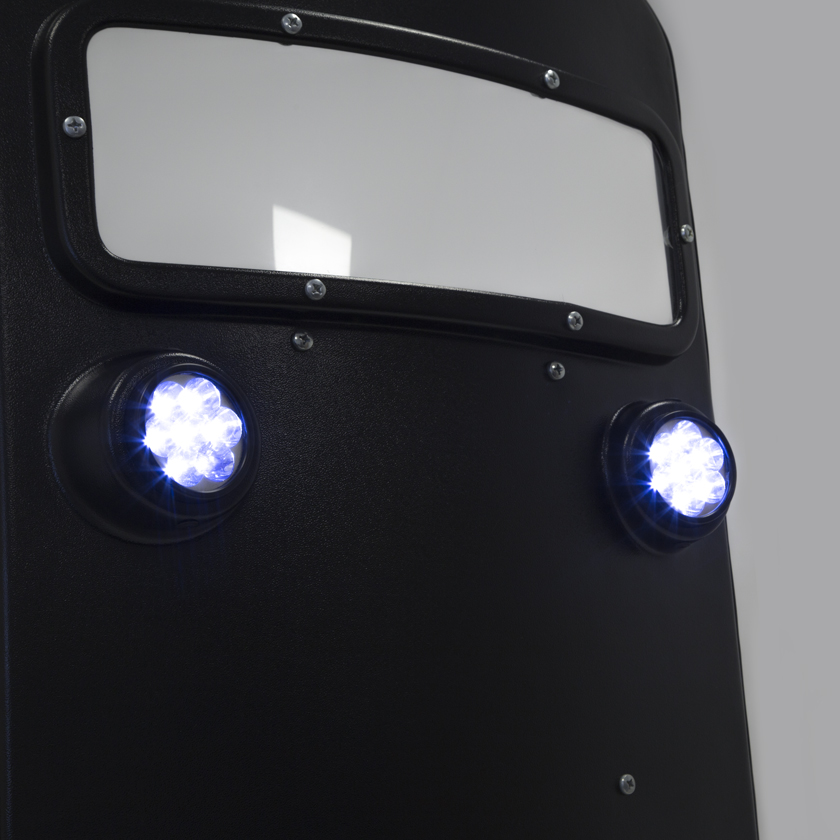 Related news