Wild West software update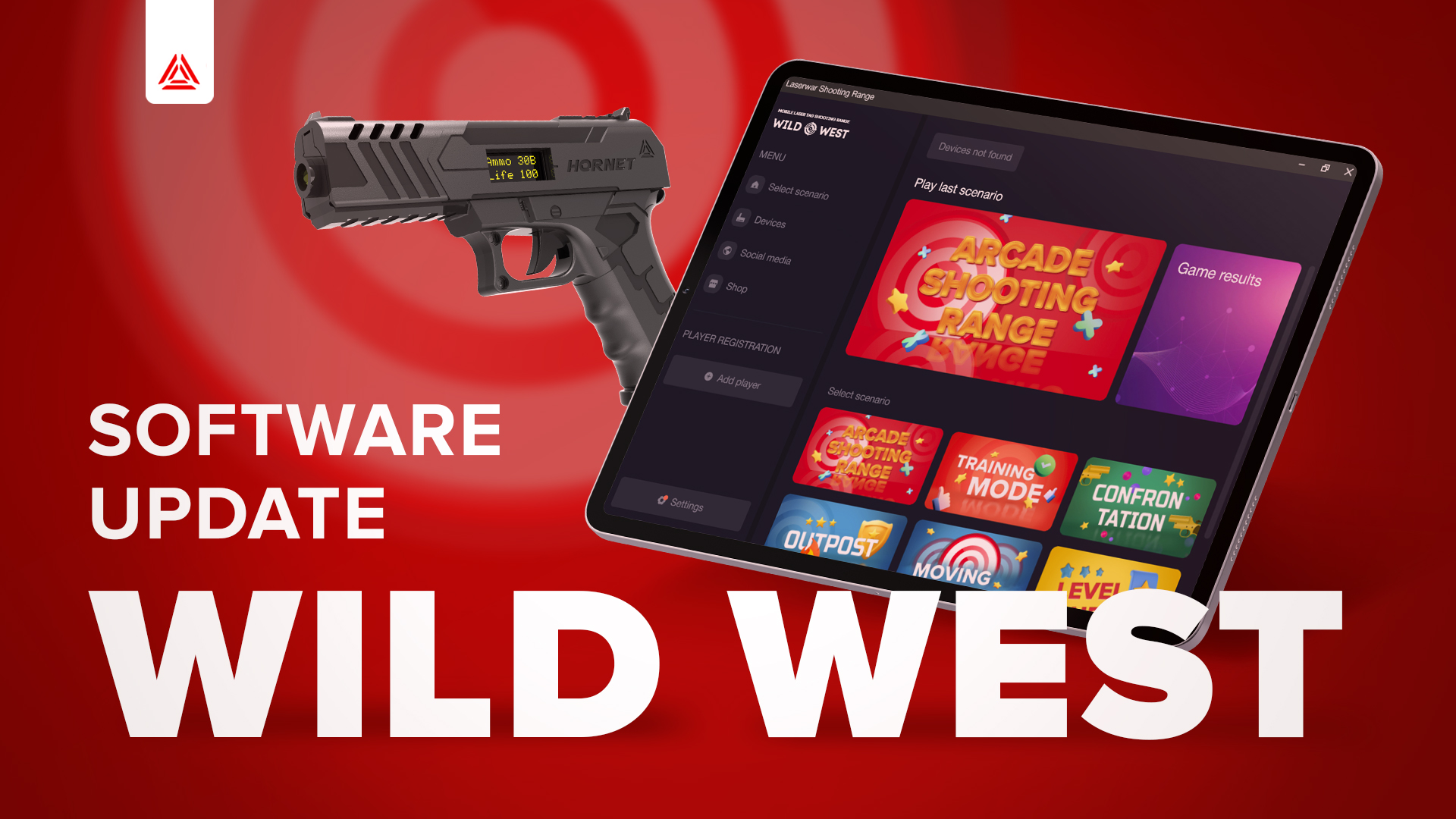 Dear friends, LASERWAR expands laser tag opportunities. We constantly improve our services and developments. That's why system update of mobile shooting club Wild West is our next step.
Version 1.1.3 brings a new feature – background music. Now, the users can choose, add and turn on any audio files during the competition.
You will see a player for music management on the top of the main page of the app – there will be buttons "play", "pause", "track back", "track forward" and the name of the audio file.
You can set up special parameters in "Settings" section. For example, you can upload and play your music. Also, we added several default tracks – in case a user doesn't want to upload their music files. In the dropdown, you can set up the volume of the played tracks.
In addition, there're two more features – you can turn on and turn off the music together with a scenario, turn on the music in order or in random sequence. If you choose the first option, audio files will be played right after the beginning of the game and will stop after the competition is over. If you choose the second option, the next track will be chosen randomly. Now, playing in a shooting club will get even more dynamic and atmospheric.
Related news