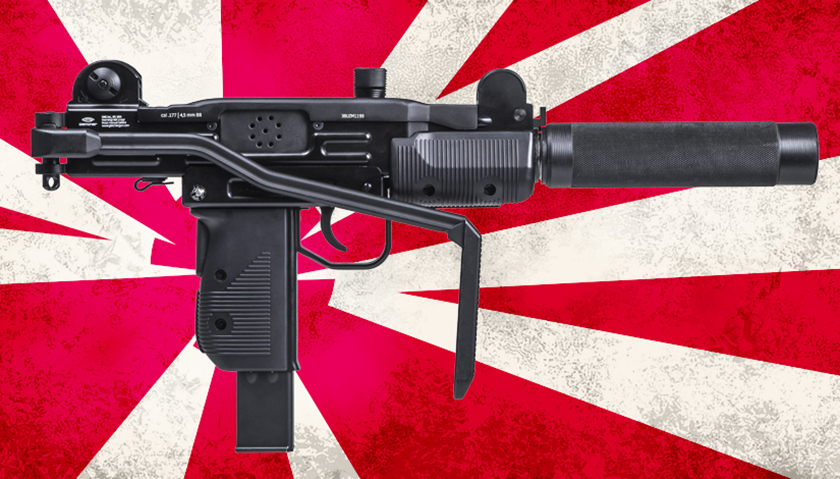 The UZI STING play set of the PRACTICAL edition has long become popular among laser tag lovers for the fact of being a comfortable close range weapon. We have improved and updated the construction of the tager – it has now become even more comfortable and authentic. Just as before, the Gletcher UZM pneumatic submachine gun remained the basis for the creation of the tager. Made from stamped steel and thermoplastic polymer, the model is extremely durable and very precise. You will see the difference from aluminium airsoft guns as soon as you feel its pleasant heaviness in your hands – that's a reliable gadget.
We have increased the capacity of the Li+ accumulator from 0.8 Ah to 2.2 Ah – this will allow you to play even longer without the need to recharge the battery. The device is now activated by a fire mode selector, which is conveniently located at the pistol grip right under one's thumb. By moving the switch we freed ample space for the speaker and thus improved the quality of the sound produced by it.
The gun hasn't been changed otherwise – same comfortable collapsible buttstock, the original dioptre sight – it is an ideal weapon for close range combat in the restricted conditions of premises.
You can buy the updated UZI STING of the PRACTICAL edition from our online store.