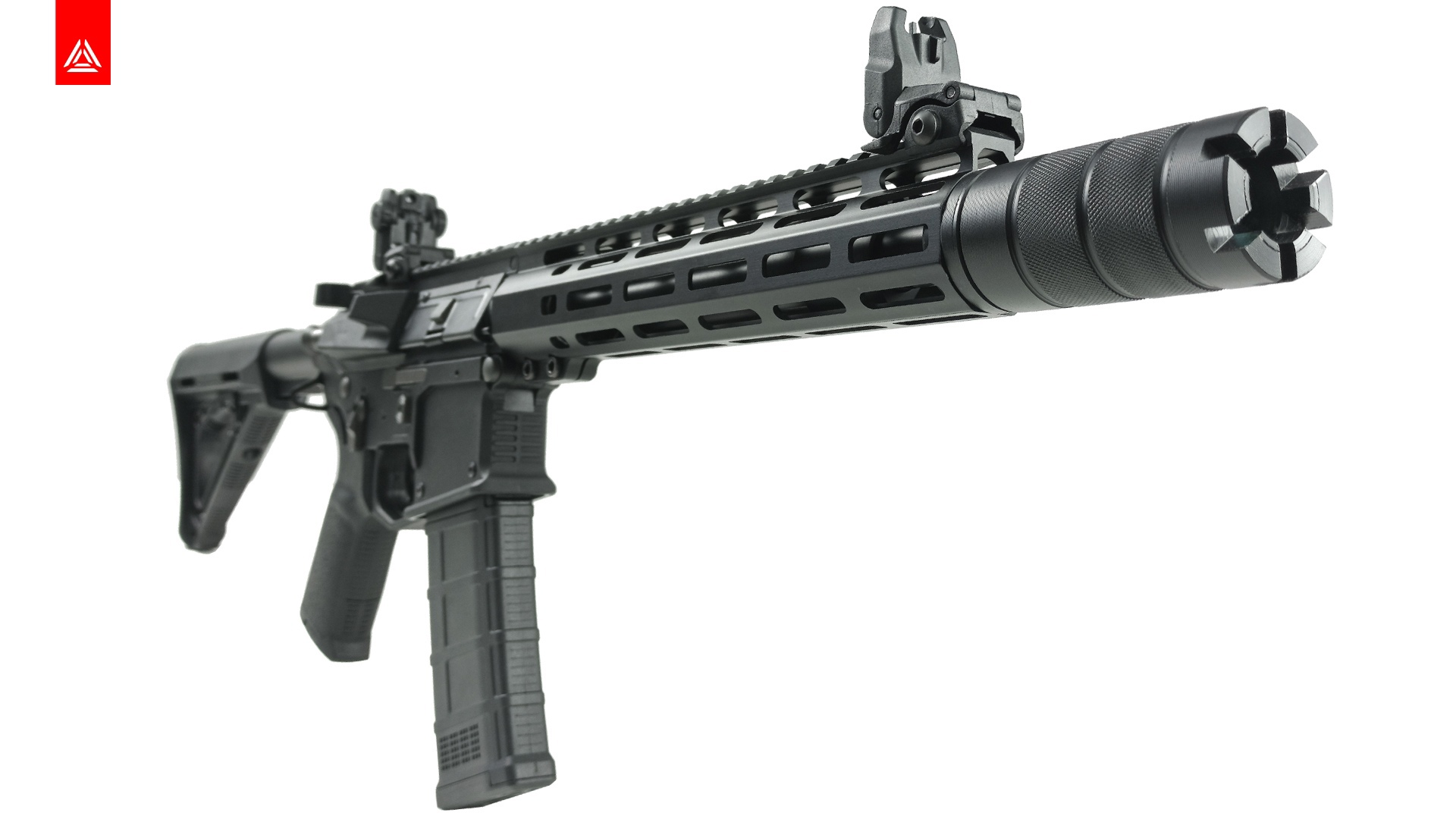 The Colt M4-A1 SKAT, known to many players and very popular at one time, is receding into the rear view mirror, joining the LASERWAR model archive.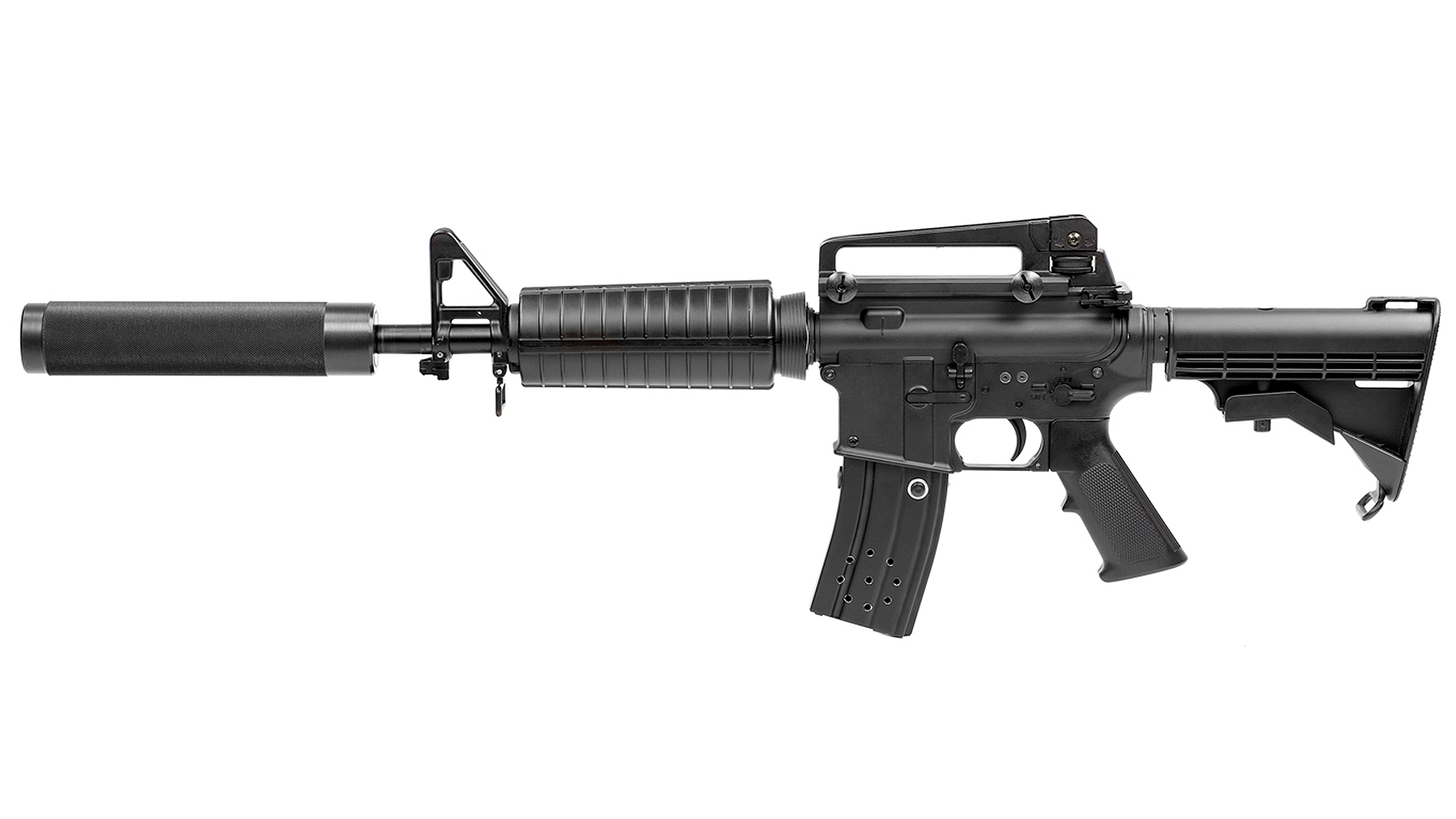 And it is being replaced by a new model, the M4 SHARK, ORIGINAL assault rifle.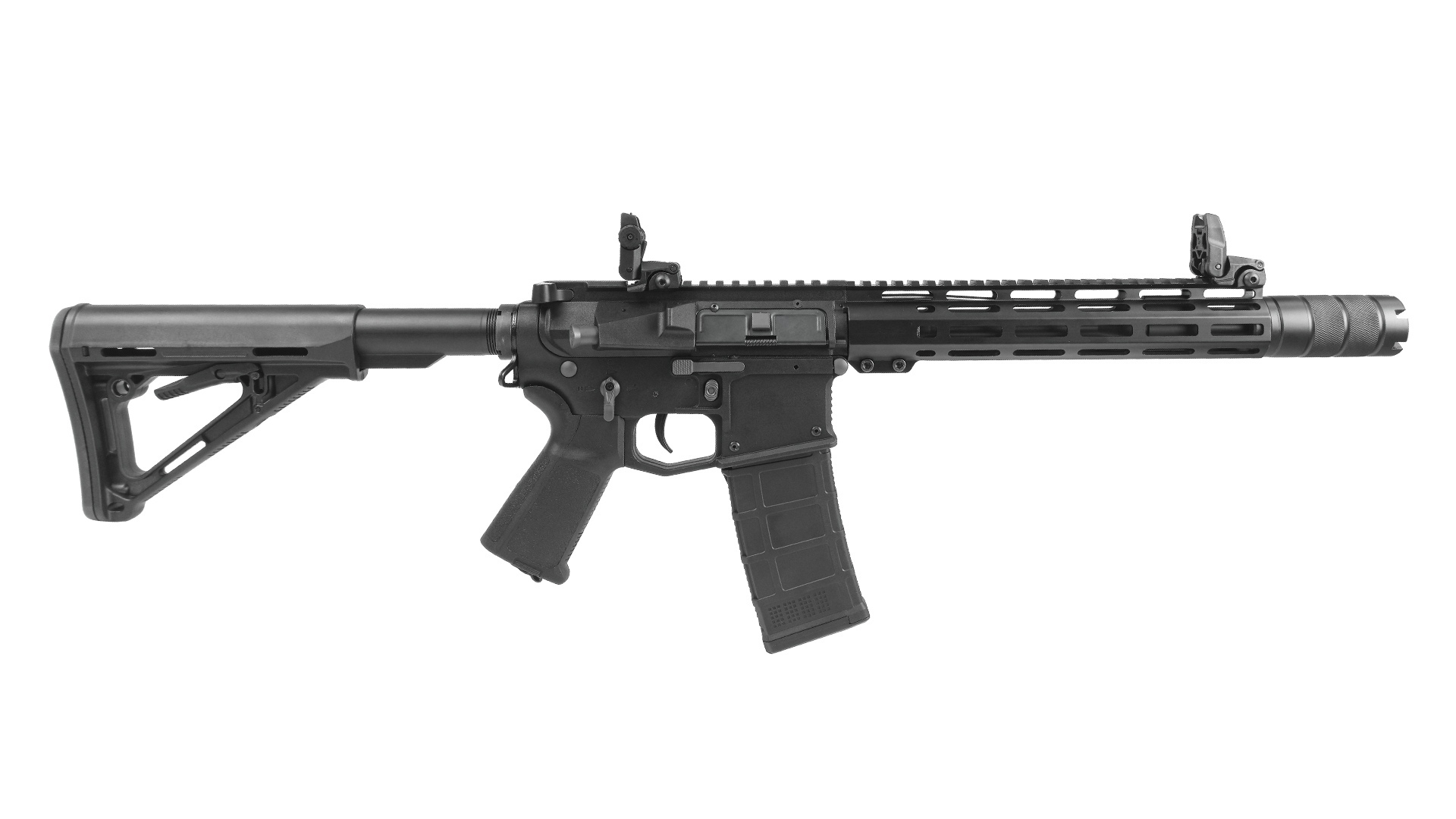 This is a classic M4 assault rifle with a long M-LOK foregrip and a Picatinny rail across the top of the foregrip and receiver. The tube of the optical system continues the hexagonal foregrip and does not interfere with the mounting of additional equipment.
The folding sighting equipment, mounted on the top rail, allow the gun to be fired both with the front sight open when folded and with the diopter sights unfolded. Yes and don't forget about the collimators with optics.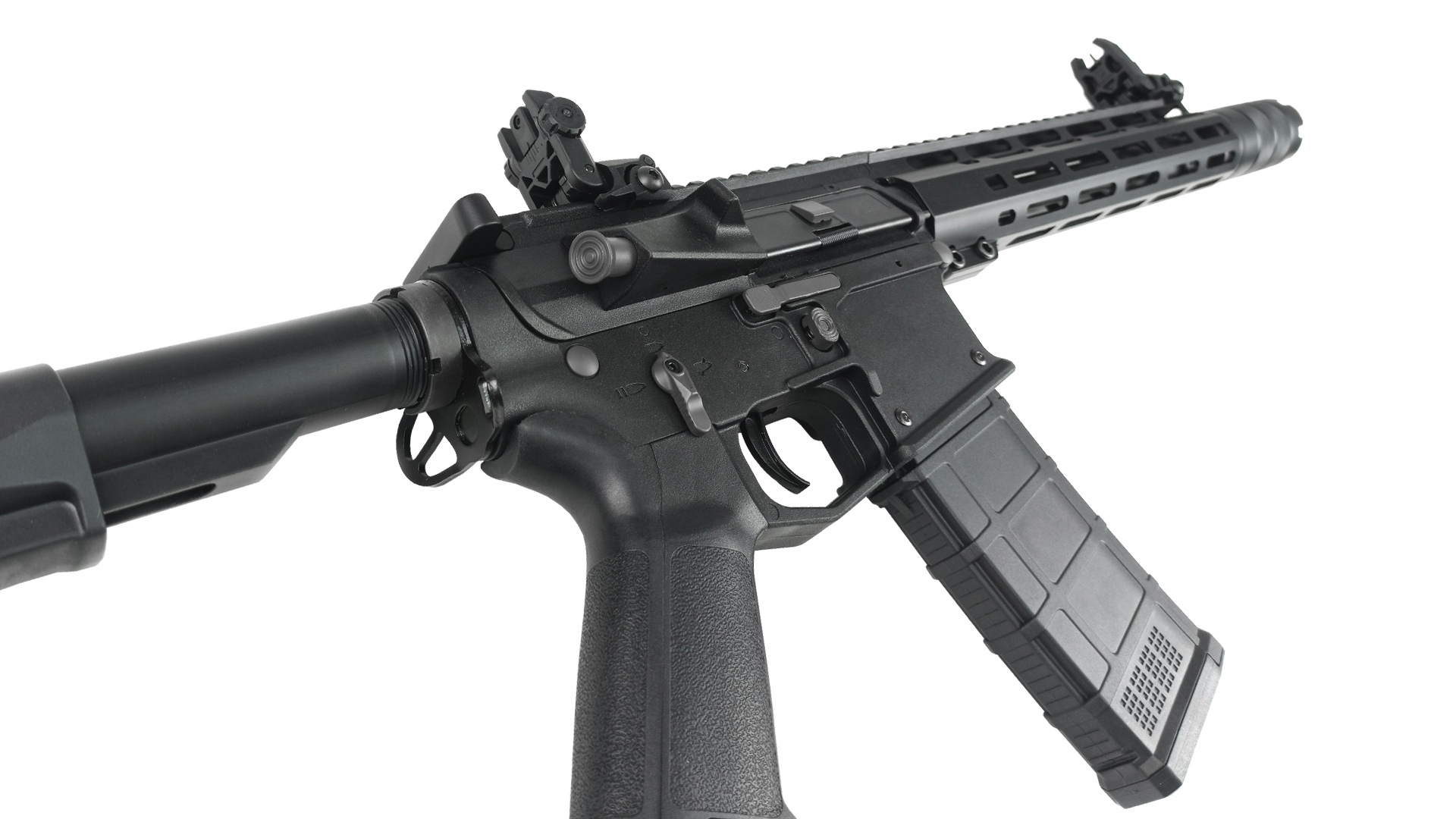 The ergonomically designed sliding buttstock with a soft butt plate enables the model to be adjusted to suit any build.
The model is switched on as usual by the fire mode switch. Use the bolt to reload the weapon. The gun's clever design makes it equally suitable for left-handed or right-handed players.
Three generations of electronics - the timeless 9th generation classic for offline statistics, the 10th generation with online statistics and the multi-capable Alphatag allow you to choose the option that best suits your needs.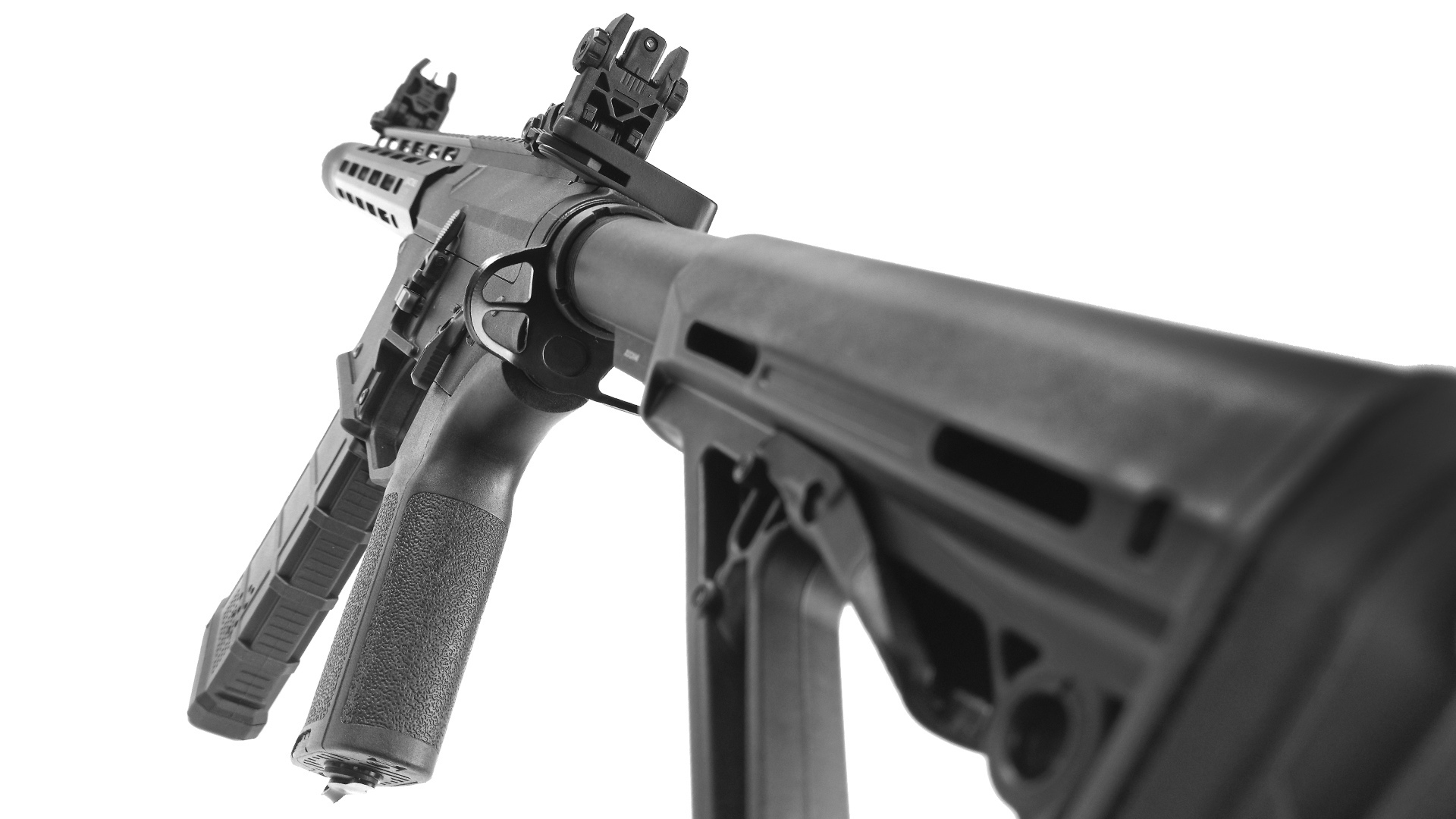 Choose the Prism or Parallax optical system. Other parameters are, as usual, set by LASERWAR's high quality standards.
This new model can be a star of your playing season! Go for it!
Related news