NEWS FROM SINGAPORE. IAAPA 2017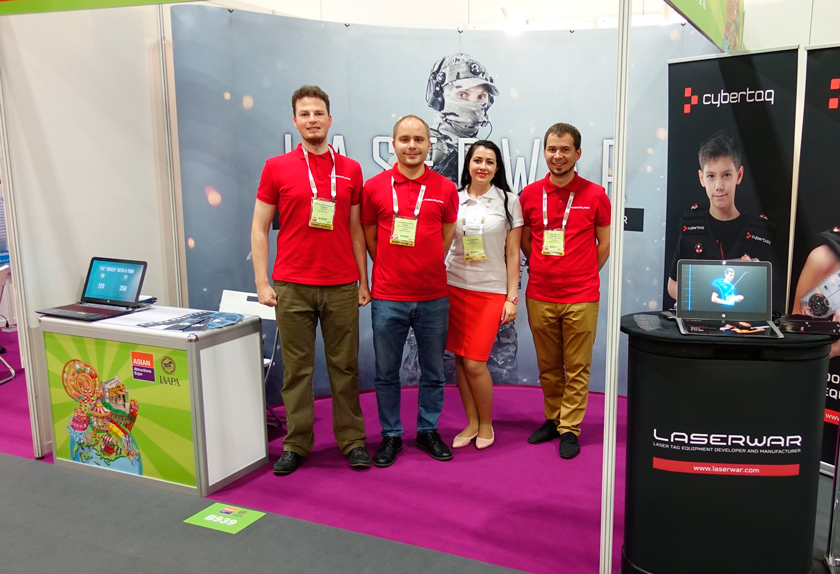 Today is the final day of the Asian Attractions Expo Conference 2017 in Singapore. It is one of the biggest entertainment industry exhibitions that have been held since 1997. Every year it gathers together numerous visitors and participants. Among them, there are entertainment industry professionals and developers, owners of attractions, amusement parks and entertainment centres. Participation in this exhibition is an important step towards business development, gaining new business relationships, sharing experience and studying new market tendencies.
Smolensk based LLC LASERWAR is the only company that represents Russia in this market segment. This is the first time it participates at an international exhibition of this level held abroad.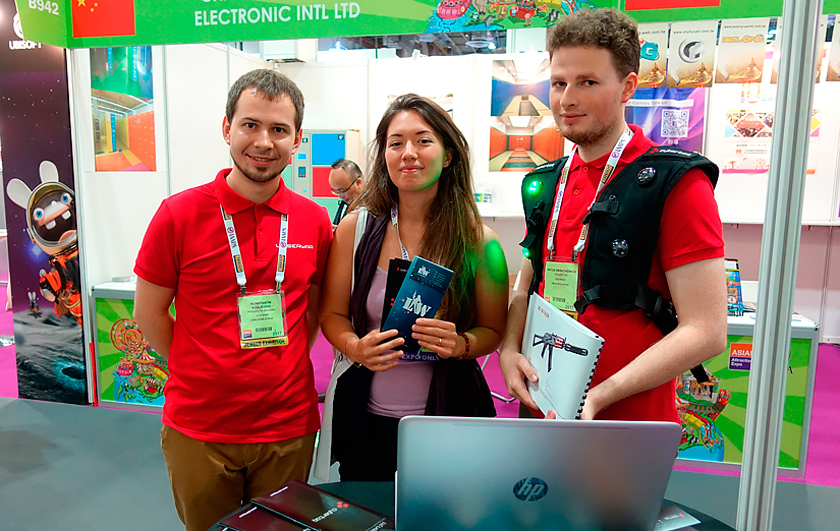 LASERWAR products are highly popular on the Russian laser tag market. The equipment designed and produced by this company not only cracked the domestic market – it is exported successfully to 60 countries, thus bringing real profit to the country and maintaining Russian developers' reputation.
At the exhibition, LASERWAR presented developed and produced by the company specialists laser tag blaster models Predator, Phoenix and Krechet, as well as a new development – CYBERTAG equipment for indoor laser tag.
Indoor laser tag is very popular all over the world. LASERWAR presents its potential customers the product that is not only technically superb – it also has great advantages when it comes to price-quality ratio. The company's objective at the exhibition has been to demonstrate Russian developments in the entertainment field, outstanding quality of hardware and software and flawless equipment performance to foreign clients.
The initial results have shown that LASERWAR have reached the objective. Throughout the duration of the exhibition the interest to the products by the Russian company remained stable high. Potential partners highly rated the presented developments and extended their good wishes to the company.
Here we go, Singapore!
Related news