LASERWAR-UI update for X-GEN equipment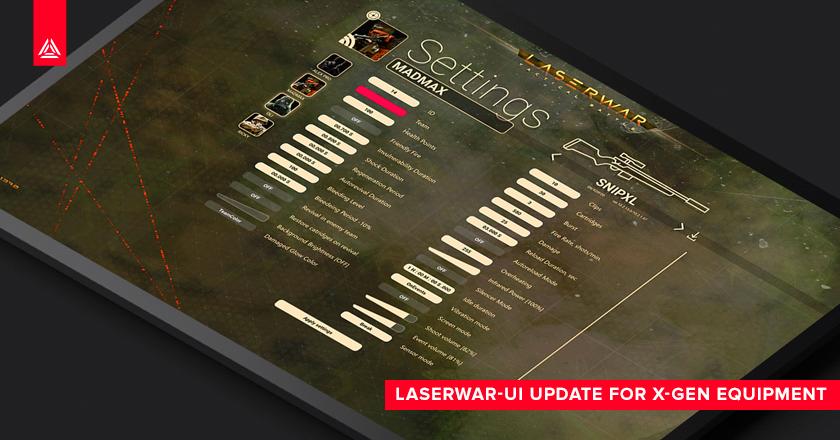 For the attention of X-GEN equipment users. A new version of the LASERWAR release 1.1.47.0 configurator is available in Microsoft Store Online. With the release of this version, the sustainability phase of the system has been completed.
The LASERWAR configurator is a modular system that is constantly evolving. In the process of updating the program, additional modules will be connected to it, expanding its functionality and giving the system additional features. You can offer the options you need and participate in the program development.
The next step of the program will be to adapt the graphical interface to the low-resolution displays and expand the module of team statistics.
Keep up to date with the latest firmware updates, hardware upgrades. We wish you successful games!