LASERWAR gives away franchise for lasertag clubs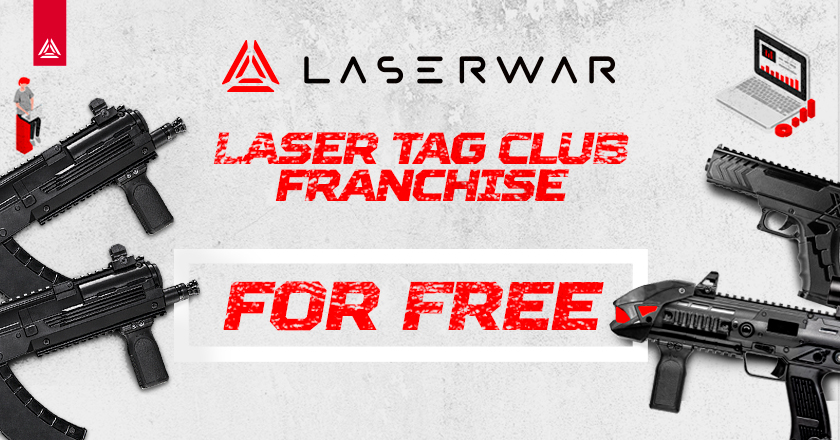 Great news for those, who plan to start their way in the laser tag business or update the arsenal of the rental club! From August 1 to November 1, we will give a package of materials for creating and promoting a laser tag club for free. You just have to buy one of any 10 laser tag models.
At LASERWAR, we have a good idea of how difficult it can be for a new entrepreneur. That's why we always support our clients in every possible way - provide them with free information and advertising materials, conduct training webinars within the framework of the "Business School". Loyal customers know: we're in touch anytime, ready to help with business and advice.
After 11 years of successful work in the market, we have come to a new format of cooperation with laser tag clubs - franchising. On August 1, we are launching a new offer: when you buy 10 any laser tag game sets, you get a free package of materials for your business! It will allow opening a club under the LASERWAR brand name, that is cooperating with 2500 rental clubs in 78 countries around the world. Such initial conditions increase the chances of a new company becoming successful.
You can find out more about what is included in the franchise package in the promotion section of the website.
We will provide you with a successful start and confidence in the future of your new company. No time to wait! The campaign will last until November 1, 2019.
For more details, call +1 (347) 767-3111 (for USA), +33 0970 447 111 (for Europe), 8 800 555-95-90 (for Russia): or email at deal@laserwar.ru, export@laserwar.com, manager@laserwar.ru, info@laserwar.ru