LASERWAR at the Business Success final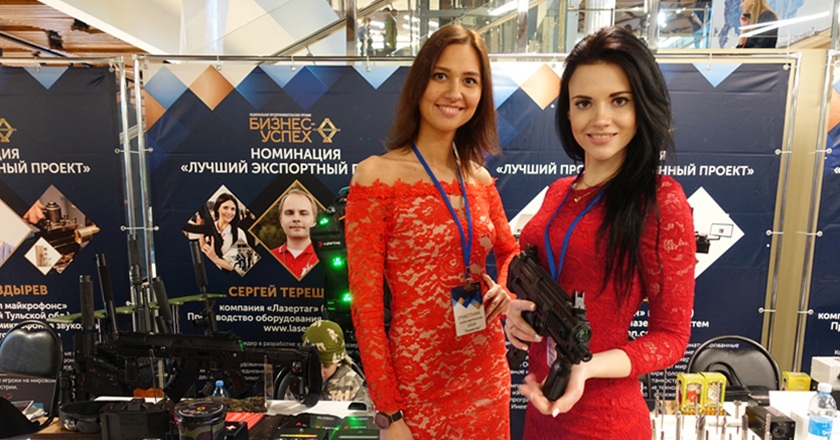 On 6-7 February 2018, the final of the annual Business Success National Award took place.
Nearly 2000 entrepreneurs from all over Russia pursued participation in the final stage of the award in 2017. 80 of them won their Golden Jack in one of the 13 regional award finals. Out of those, just 24 contestants were invited to the Moscow final and were offered a chance to compete for the title of the best businessman of the country in one of the 8 presented categories.
After the LASERWAR company won in the regional contest, it became one of the 3 finalists who presented their projects in the Best Export Project category on 7 February.
Besides giving a presentation in the contest final, we demonstrated a great range of laser tag equipment, that we produce, at our exhibit stand. Realistic replicas of combat weapons, Predators and Phoenixes specially created for rental clubs, control points, mines, first aid kits – this is far from the full list of the equipment we displayed. Our CYBERTAG equipment set for indoor laser tag was especially worthy of attention. Our company representatives demonstrated equipment operation and answered visitors' questions. Throughout the day, the stand was the centre of attention of the contest visitors and participants.
As a result of the participation in the contest final it has been revealed that there are both further growth reserves and new prospective development trends for the LASERWAR company, which exports laser tag equipment to 56 countries. Increasing export volumes, searching for new business partners, developing new things in the laser tag industry. Genuine success can only be achieved by pursuing new and frequently unattainable goals when it is done consistently. All this would have been impossible without our united team of single-minded people, who are always willing to give us a hand. Company specialists who design and launch new products, directors of laser tag clubs, players and users owing to whom our products become better and more reliable – we all are one team and this is our common success.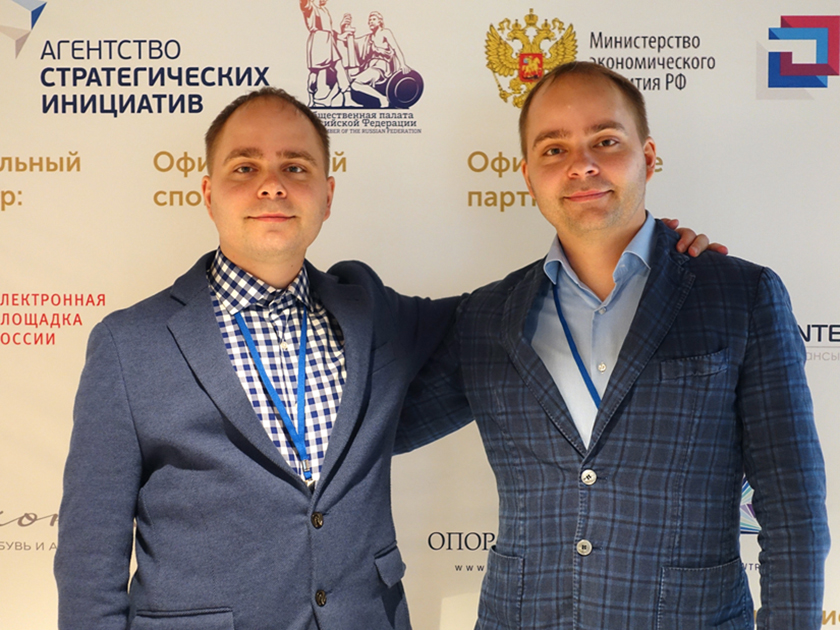 We also would like to thank all those who voted for us in the People's voting, where out of 87 regional nominees one winner must be chosen in the National Entrepreneur category. Owing to your support, we got into the ten best. Believe us, each vote mattered to us.
Participation in a contest of such a scale gave us an opportunity to attract attention to laser tag as a sport, as a means of promoting patriotism and healthy lifestyle nationwide. The whole of the laser tag community is sure to benefit from this, as making laser tag more popular in Russia is today's most important objective.
Related news