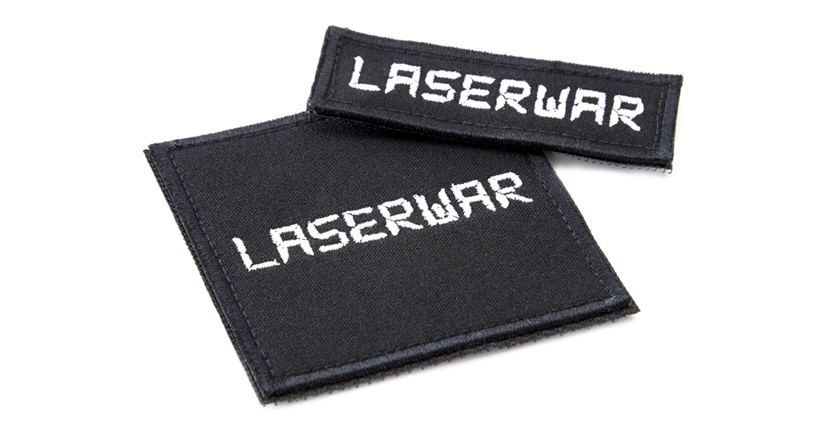 Arm patches are the essential feature of laser tag games. Such an element on a sleeve signifies a particular team membership. In 98% of cases such sleeve signs are called chevrons, although this name is not quite correct. A chevron is a graphical sign composed of two strips joined together to form a V-shape. Originally, it had a cross shape, but eventually its look and purpose changed. Chevrons were used to indicate ranks and the length of service, but the original meaning of this term has now been forgotten.
In spite of the interpretations given in the dictionary, in colloquial speech we hardly ever refer to its original meaning. In laser tag chevron signifies common interests and team unity. Besides the informative function, the sleeve patch induces discipline. Laser tag fighters with same clothes elements are better organized on the battlefield and interact with each other better.
We have released a new line of renewed design arm patches. Inscriptions precision is achieved by the combination of black and white, special font, and close stitching. The ready patch is attached to the clothes with a textile VELCRO: the sleeve patch can be easily removed and is machine washable. The Velcro is carefully sewn onto the back of the patch.
The first gift samples have already been sent to the Rubezh club from the city of Cheboksary. BATTLEFIELD play set has been posted to them too.
When ordering sleeve patches one can select one of the two options:
8.5 x 8.5 cm is 220 roubles
8 x 3 cm is 180 roubles
We are sure that MilSim lovers will appreciate their durability, reliability and ease of attachment.
Related news