KRECHET + DOCTER COLLIMATOR SIGHT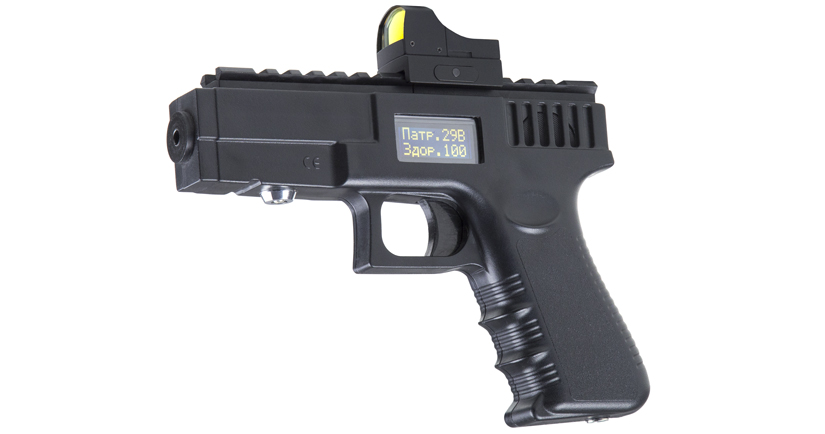 Great news for those who were thinking about buying a unique Krechet set from Laserwar. Now the set includes a small Docter collimator sight.
It makes the targeting process much simpler and faster. The shooting speed as well as shooting efficiency become better, thanks to this collimator sight. It is good news for beginners.
With the collimator sight you have pinpoint firing in low-light conditions even in darkness.
You can buy the game set (the sight included) for just 230 USD.
The players who want to install the sight on an already purchased weapon can buy it at a price of 30 USD. Now let's talk about the device in detail:

The model is real copy of a famous Docter sight. Owing to its small dimensions it can be perfectly installed not only on you rifles but pistols as well. The absence of protruding pieces makes the sight more convenient to use for pistols (compared to1х33 collimator sight). The detachable Picatinny rail fixation makes it possible to put the sight very close to the grip, thus making it possible to put the gun in the holster. When non-operating, the sight is well protected with a plastic casing saving the device from external influence.
The magnifying power of the device lens is 1х, it does not magnify the image, but has an anti-reflection coating.
The pointing mark has the form of a red dot; it is well visible when shooting from any position. The sight has 2 modes of brightness, controlled by the player depending on the lighting. At day time, you can have maximum brightness. At night, you can decrease its level.
The frame is made of aluminum alloy and has a weight of only 73 g. A CR2030 battery is the heart of the device. It gives from 80 up to 150 hours of great performance, depending on the brightness level. The durable frame will protect the sight from mud and scratches.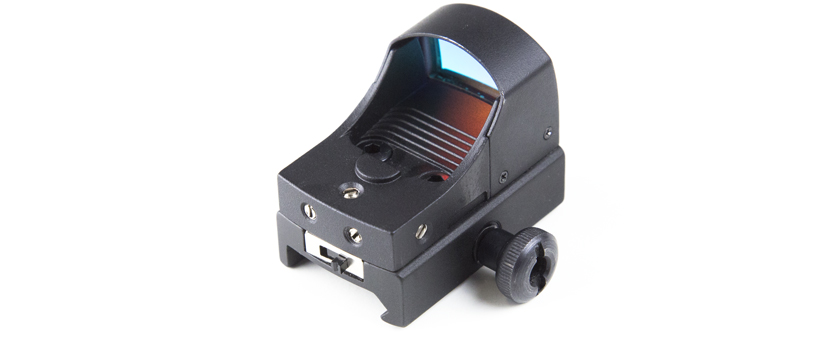 Technical Characteristics:
Aiming dot - 3 MOA point
Aiming dot color - red
Illumination - yes
Brightness Settings: 1-2 and off
Coating/color - matte/black
1 x magnification
Lens diameter - 23х16 mm
Field of view at 100 meters - 15.7 m
Battery type - CR2032
Operating time - 80-150 h
Material - aluminum
Lens coating - anti-reflection
Fixation - Picatinny Rail
Dimensions - 45х28х35 mm
Weight - 73 grams
Related news