KALASHNIKOV ASSAULT RIFLE: A STEP TO REALITY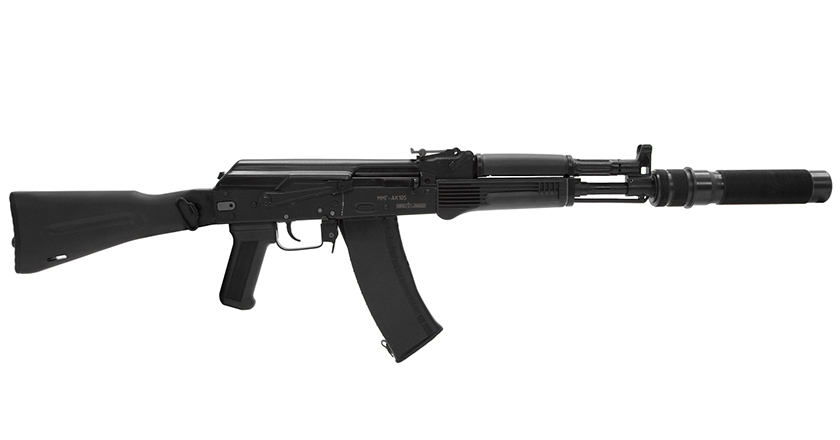 It is well known that in the military AK rifles the trigger mechanism is capable of dual firing: semi-automatic and full-automatic. The single swiveling part of the construction functions both as the safety and fire selector switch. Up to the present day laser tag models could not boast this function. Thanks to the engineers of LASERWAR Company the dream of many players has come true.

Now the whole product line of Kalashnikov Assault Rifles produced by our company features the firing mode selection. It is realized by means of a long shaped lever located on the right side of the barrel receiver. In the upper position it acts as a dust-cover and prevents the charging handle from being pulled fully to the rear when it is on safe. In the central position the tagger is switched on (full-automatic firing mode). Single shots are available for the players with the lever in the lower position (semi-automatic mode).
We are working hard to make the interaction of a fighter with the weapon in the game process more and more realistic. We decided to place charging sockets in the lower part of the loading case in order to make them unnoticeable. They are safely protected from moisture and sand with rubber caps. Thanks to the clear sound of high quality produced by the loudspeakers, you simply immerse into the process of interactive fighting. And additional rails and options add to the realistic and authentic design of the weapon.

Since February 23 you will be able to order our updated game sets and send the sets of previous versions for updating. The cost of updating will be about 600 roubles for the 8th generation of sets.

If you think that there will be no more surprises for you this year, just wait a little! Very soon we are going to announce a new product line, which will indicate a new epoch in the development of outdoor laser tag.
Related news