IAAPA Attractions Expo 2018: it`s showtime!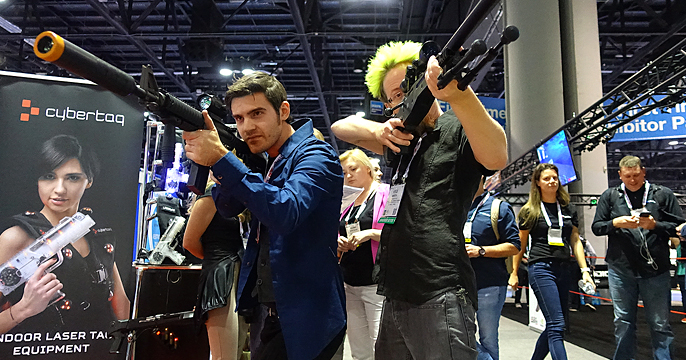 On November 13 in the American city of Orlando IAAPA Attractions Expo has started, being the largest entertainment industry exhibition in the world. This year it was organized in conjunction with the 100th anniversary of the international association of amusement parks and attractions.
Right now at the Orange County Convention Center exhibition center, there is an extensive exposition reflecting the last trends in the sphere. Fully operational attractions, game equipment, stands of participating companies have accommodated in the more than 170 thousand square meters of space. These companies are water parks and theme amusement parks, family entertainment centers, zoos, museums, science centers, and many other organizations. The exhibition unites 35 thousand professionals representing more than 1000 companies from 100 countries of the world. All of them came to Orlando to learn about the novelties of the industry, find clients and business partners, conclude lucrative contracts.
As always, LASERWAR is at the very epicenter of the events. This time literally – the company`s stand is located right in the center of the exhibition site. We are at the number 4657.
Earlier LASERWAR team has spent the whole day installing the racks and placing the sample gear. Our goal is to demonstrate that LASERWAR equipment complies with the highest global standards of the modern entertainment industry. We have taken our best developments to the US. CYBERTAG 2.0 Black Edition equipment for indoor laser tag, ParallaX optical system, smart devices, exclusive Smart RGB Headband, and, of course, the X-Generation – all this will be shown to the visitors of IAAPA Attractions Expo.
We have 3 busy days ahead – the exhibition will be open till November 16. We are sure it will be fantastic. We are fully armed and ready to impress the foreign guests.
Of course, we will be delighted to meet old friends and see the familiar faces. If you are going to visit Orlando during these days – welcome!
Related news