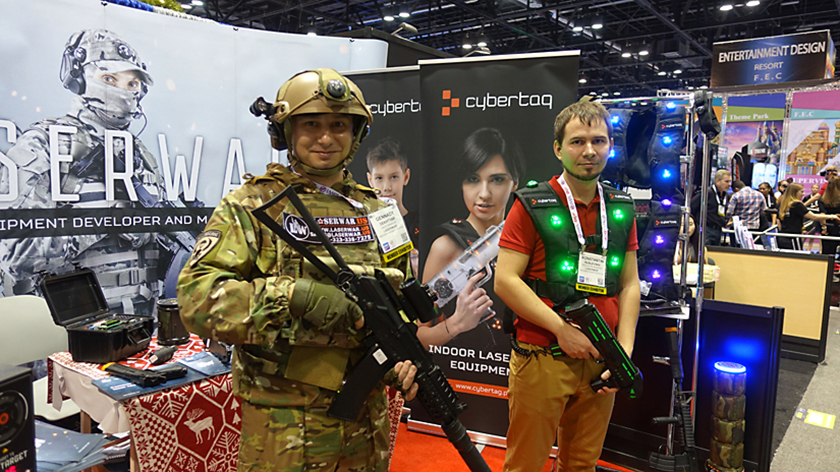 So, here we go... We are welcoming exhibition visitors fully prepared at our stand. Our guys demonstrate the possibilities, the differences and the arsenal of the equipment for indoor and outdoor laser tag.
We have quite an extensive range of additional equipment presented here. We have managed to bring a lot of exhibits along with us. The American legislation is a lot more loyal than that of Singapore when it comes to this matter.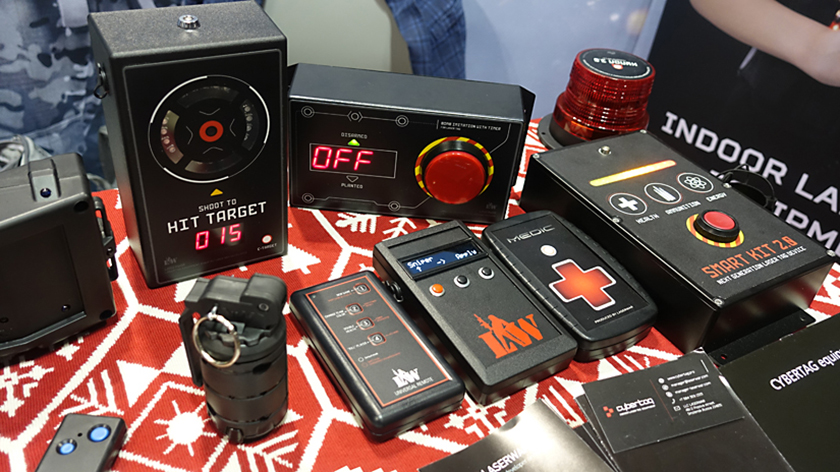 It is still early morning, but there are quite a number of visitors near our stand: some of them look interested in the equipment, while others have learned about laser tag for the very first time in their life. It is particularly nice to realise that they got their first and possibly most vivid impressions about this exciting game thanks to the equipment produced by a Russian firm.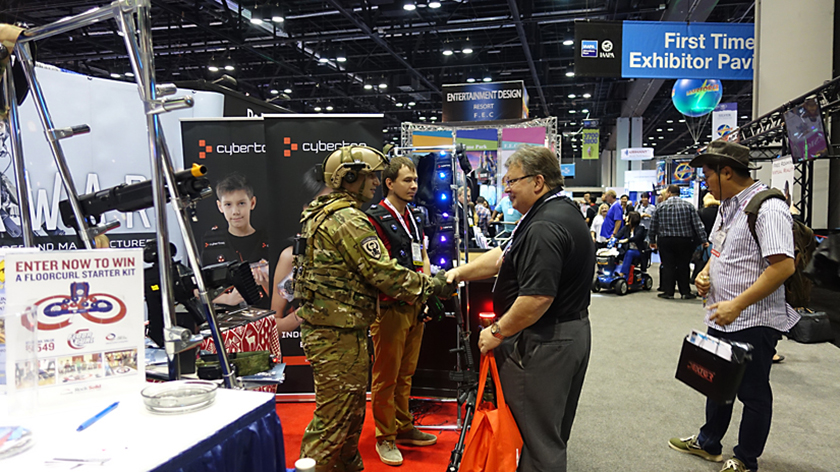 Professional players and game organizers appear to be very interested in our new items The straightforward capture indication system of the new control point invariably attracts the attention of the visitors.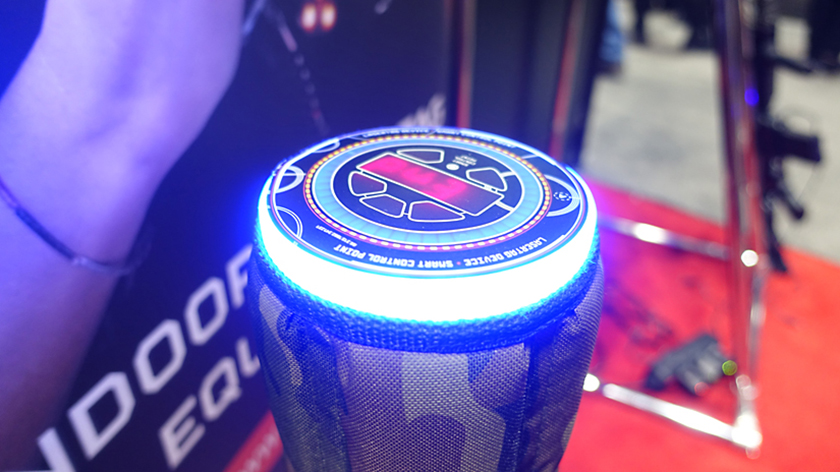 Our package offers of turnkey play equipment sets that allow clubs to buy the required set of equipment 'with 1-Click' are very popular, too.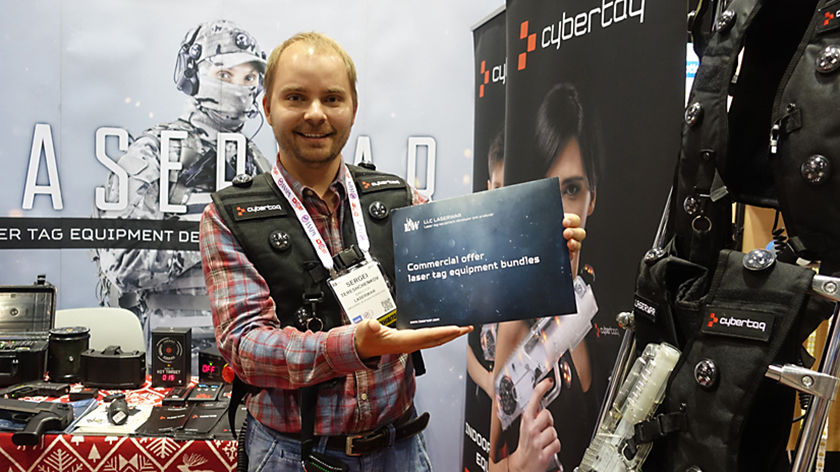 We have invested our big experience in working with clubs into ready commercial offers for businesses. Prospective club owners can use these recommendations and own financial possibilities to choose a start-up project for indoor and outdoor laser tag with optimum functions and cost.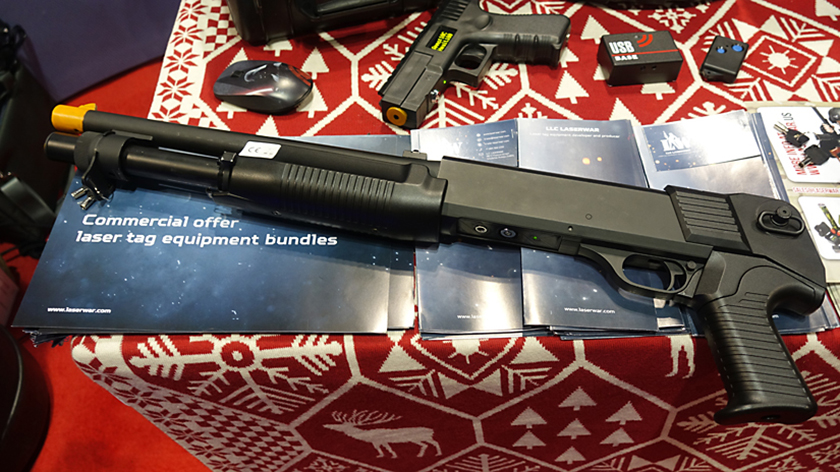 Well, our campaign has been a success. Many visitors take away business cards, flyers and commercial offers with them so as to contemplate about them and decide on cooperation. Besides, judging by visitors' comments, our equipment has an attractive design and functions. Commercially, it's a killer!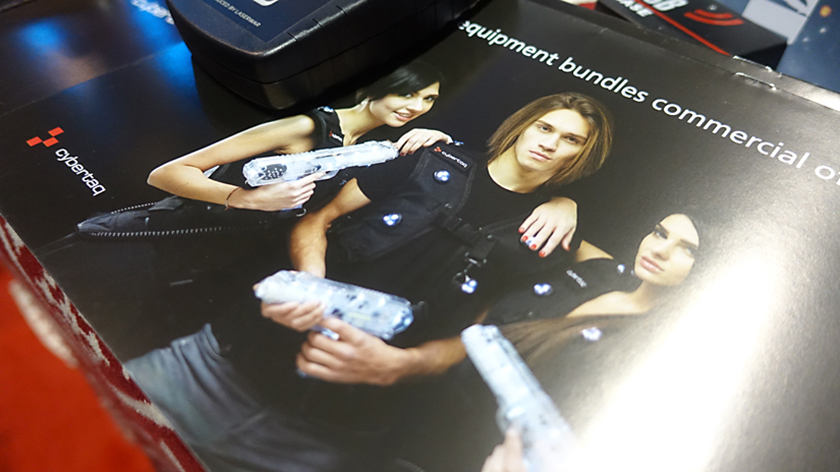 All-in-all, we have major plans for international market expansion and we are full of determination.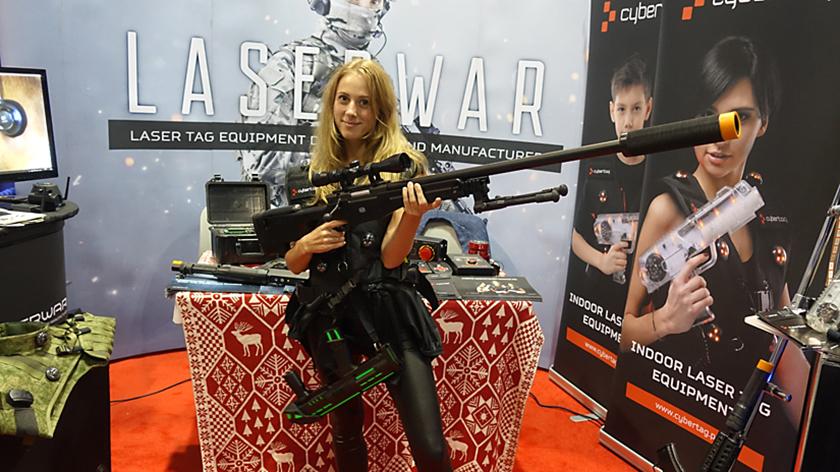 As a matter of fact, we are friendly and helpful and ready for cooperation.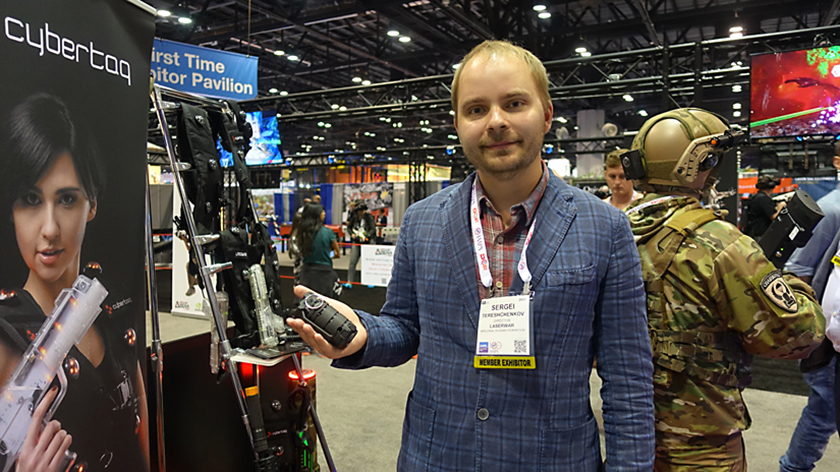 Come to our stand and make sure for yourself!
Related news